Bay View's Olga Thomas grew up in Romania and playing chess with her father is one of her fondest childhood memories. After moving to the United States 18 years ago and having her own children, she kept the tradition alive by teaching the timeless board game to her two sons.
"Chess is my passion and reminds me of a very special time with my dad," says Thomas. "So it was important to me to teach my sons, but after a while, we thought it would be exciting to play with other people."
Thomas, a photographer by profession, looked for a community chess club, but couldn't find one. A few weeks ago, she posted to the Bay View Town Hall page asking if anyone might want to meet up with her and her 14-year-old son to play chess. (Her other son is 18 and currently studying in Europe.)
The response was overwhelming. The post garnered more than 1,200 "likes" and tons of comments. Because there was so much interest, Thomas decided to create a chess event in her Bay View yard. She purchased tables and chairs and cushions and more than 50 people showed up.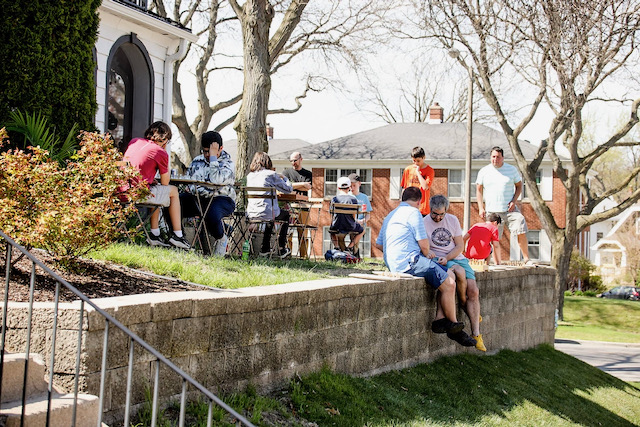 Within a week the club had a name, Bay View Knights Chess Club, and a logo. She has since scheduled two more chess events, "Chess with Neighbors" for Sunday, May 16 and another called "Chess By Candlelight" for Friday, May 21.
The chess events are free and although RSVPs are recommended, they are not required. Thomas has a few extra chess boards, but encourages participants to bring their own if possible.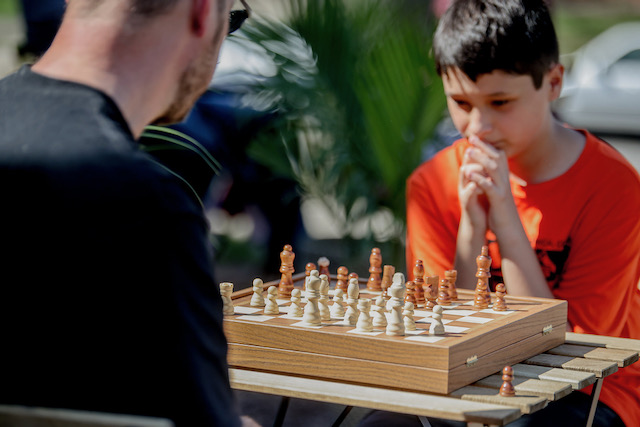 To find out more and / or to RSVP go to the Bay View Knights Chess Club Facebook page.
"We welcome anyone between the ages of 7 and 100," says Thomas.
Thomas says her next plan is to work with the Milwaukee County Parks to provide chess tables in the parks.
"It's very nostalgic for me and something I love to share with my family and neighbors," says Thomas.

Molly Snyder started writing and publishing her work at the age 10, when her community newspaper printed her poem, "The Unicorn." Since then, she's expanded beyond the subject of mythical creatures and written in many different mediums but, nearest and dearest to her heart, thousands of articles for OnMilwaukee.

Molly is a regular contributor to FOX6 News and numerous radio stations as well as the co-host of "Dandelions: A Podcast For Women." She's received five Milwaukee Press Club Awards, served as the Pfister Narrator and is the Wisconsin State Fair's Celebrity Cream Puff Eating Champion of 2019.