For the 10th straight year, October is Dining Month on OnMilwaukee, presented by the restaurants of Potawatomi Hotel & Casino. All month, we're stuffed with restaurant reviews, dining guides, delectable features, chef profiles and unique articles on everything food, as well as voting for your "Best of Dining 2016."
Ristorante Bartolotta
After coming in third place last year in our annual readers poll ballot, the longstanding king of Italian restaurants in the Milwaukee area, Ristorante Bartolotta, comes out on top again. Ristorante returns to its traditional position atop this category.
And it's not hard to see why. The intimate, welcoming little place in the heart of Tosa Village has the most authentic, most delicious, most engaging Italian – not Italian-American – menu in the city.
Last year's winner, Calderone Club, switched places with the winner, finishing third in this year's balloting.
Runners up:
2. Tenuta's
3. Calderone Club
4. That's Amore
tie. The Pasta Tree
tie. Il Mito
Lori Fredrich's pick: Ristorante Bartolotta
Ristorante Bartolotta is an admittedly nostalgic pick for me. But, it's still delivering delicious fare that's fresh, seasonal and made the proper way. That includes handmade pasta, fresh fish and seasonal specials that evoke the spirit of Italy.
This year we also asked a variety of prominent Milwaukeeans to weigh in on their pick for specific categories. For this category, we consulted Italian native and UWM Italian instructor Claudia Pessarelli.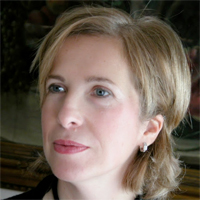 Pessarelli's pick: Ristorante Bartolotta
Being Italian and having spent most of my life in Italy, I am very skeptical of what is called Italian cuisine in the USA, not because of quality, only because it's not real Italian, it's Italian-American, a different entity with different origins. Because of that reason I don't go out to eat Italian that much, also because I cook Italian food every day at home. That said, in my opinion the best Italian restaurant and the only one I would do again and again – an exception to my rule – is Ristorante Bartolotta in Wauwautosa. I was lucky to eat there and then I met its Chef Juan Urbieta and owner Joe Bartolotta, through my course for Marquette University about Italian culture and food. Juan spent a long time in Italy learning not only about food and recipes, but also the culture behind our food. His knowledge and love for what he learned when in Italy shows in the research behind every dish he prepares for the restaurant and the way it talks about them and their ingredients, many times shipped directly from Italy for best quality.