For the 10th straight year, October is Dining Month on OnMilwaukee, presented by the restaurants of Potawatomi Hotel & Casino. All month, we're stuffed with restaurant reviews, dining guides, delectable features, chef profiles and unique articles on everything food, as well as voting for your "Best of Dining 2016."
Newcomer Gypsy Taco nabbed the top spot for Milwaukee's best food truck. Located on the patio of Boone & Crockett in Bay View, Gypsy Taco serves up tasty, creative Latin American-inspired cuisine. It's also the only food truck in the entire state of Wisconsin that has regular, legal occupancy on a bar property.
Gypsy Taco serves up a vast selection of tacos including standards like Dr. Pepper braised pork shoulder, roasted root vegetable with goat cheese and arugula salad, braised beef tongue with ramp kimchi and grilled chicken thigh with pickled peppers and feta.
Runners Up:
2. The Gouda Girls
3. Oscar's on a Roll
4. Taqueria Arandas
5. Meat on the Street
Lori Fredrich's pick: When it comes to street food, I judge it largely the same as I would in a restaurant. Are the offerings innovative or inventive? Are the flavors balanced? Is it well executed? In the case of Gypsy Taco, I can check all of the above. Chef Ciohon's "unapologetically unauthentic" tacos hit the mark when it comes to flavor. Options like this summer's fried green tomato tacos were fantastic. And staples – including Dr. Pepper braised pork shoulder and roasted root vegetable tacos with goat cheese – rarely disappoint.
This year we also asked a variety of prominent Milwaukeeans to weigh in on their pick for specific categories. For this category, we consulted longtime Beans and Barley employee and food writer, Jessica Zierten.
Zierten's pick: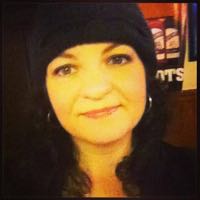 Occasionally I see those food truck events on Facebook, and it sounds good I guess, like going to a corn maze without alcohol or walking in the mall. I imagine myself corralled in a matrix of long lines, hangry and ready to find any beer among limited paper boats of delicious bits. Many food trucks keep odd hours; pop-ups and weekend trucks often operate in accord with service industry folk. I sadly have not sampled many new and recommended spots.
However, I can tell you about El Charrito. Typically located across from Koz's Mini-Bowl on 7th and Becher, or near Forest Home Cemetery and 27th, there's nothing on the menu you shouldn't try. Al pastor tacos, generous sides of ripe avocado, and a thin, smoky salsa are highlights. But really, it's the beans. A heavy, unsteady cup of stewed frijoles charritos, laden with bits of chorizo, bacon, roasted whole jalapeños and grilled onions, stars among truly stellar choices. A genuine treasure.