The OnMilwaukee Summer Festivals Guide is presented by Potawatomi Hotel & Casino. Create your summer story by participating in casino wide promotions with the chance to win big. This summer I will own it! Click here for more details.
The final bows have been taken, the final eggplant strips eaten. Lost voices are being regained, the Skyglider glides no more and Milwaukee's just gotten a little quieter.
Yes, Summerfest 2016 is over, and while the good folks behind the world's largest music festival are already looking ahead to next year's big half-century celebration – heck, judging by the signage on the grounds, they were already looking ahead to it before even this year's edition – we wanted to take one final glance back at the Big Gig that was: the good, the bad and the Johnny Depp.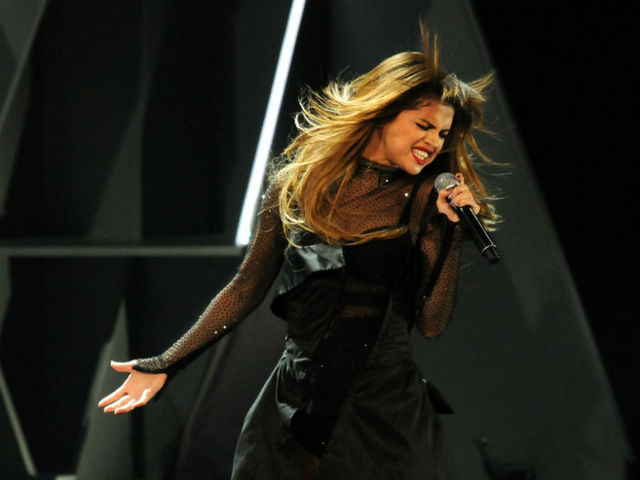 "This crowd roared at the new Selena – the slinky, sexy one. She's done with that 'Same Old Love,' but her fans are not. She may have been left in pieces, but she's building herself back up, while building the crowd up, too."
Other Day 1 highlights
"Pitbull did give everything tonight. From one hell of a party to a serious conversation about crossing bridges and uniting as one – featuring a bilingual show like no other I've seen – he covered it all and made sure everyone did indeed have the times of their lives."
Other Day 2 highlights
"Shelton closed his Summerfest show the same way he did his last Milwaukee show with 'Footloose' and 'God Gave Me You.' That's OK, though, because that's what great entertainers do. They showcase. They entertain. And they keep us wanting just a bit more."
Other Day 3 highlights
"In the end, as different as they seemed on paper, Alabama Shakes and Chris Stapleton ended up an ingenius mashup by Summerfest, both reflecting two sides of the same coin – or perhaps two closely related sides of the 24-sided dice – called rock. One act was slightly more blues, one act was slightly more country, but both are led by roaringly soulful and talented leads, and both are utterly unencumbered with simple genre labels or expectations. And their joint show Saturday night was a reaffirmation that rock's not dead; it's just as indefinable as it's always been."
Other Day 4 highlights
(PHOTO: Summerfest)
"(McGraw's) last gig at the Marcus Ampitheater was boot-stompin' fun – disclaimer: I don't actually own cowboy boots. I probably wore sandals like I did tonight. But other people stomped their boots – with a good mix of old songs and new. I like the singles I've heard off their latest album, 'Damn Country Music.' So I had every reason to believe I would once again have a great time. I was not disappointed."
Other Day 5 highlights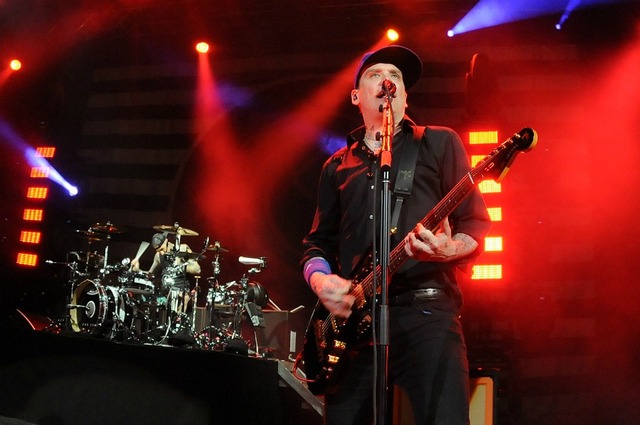 "Even though we all missed the original crew, Skiba did a great job on vocals and guitar. I was surprised how he just fit right in. He didn't even make you question that the band had a different feel. You felt that you were still watching and listening to the Blink-182 you've always known and loved."
Other Day 6 highlights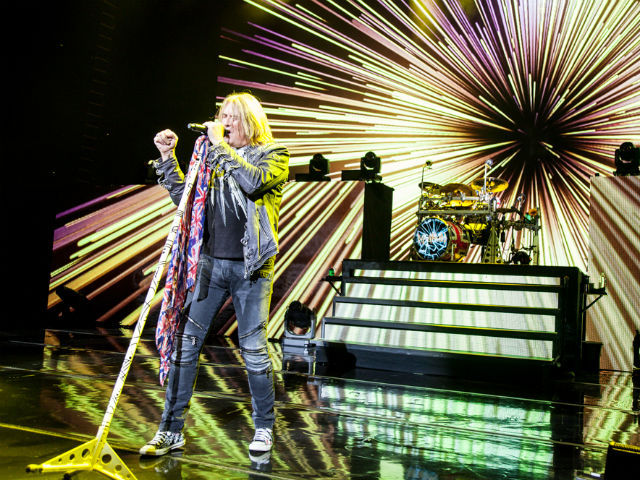 (PHOTO: Summerfest)
"So what did I learn about Def Leppard Wednesday night? Well, first off, this English quintet has most definitely stood the test of time for its devoted fans, who sang along with pretty much everything other than a couple tunes from last year's record."
Other Day 7 highlights
"'F*CKING AWESOME! WOOOOOO!' That was the review of Luke Bryan's Summerfest show offered by 22-year-old Amanda, the girl standing, singing and shaking it ('Country Girl'-style) next to me at the Marcus Amphitheater, when I asked afterward what she thought of the concert. And it's as accurate and eloquent a critical assessment as is needed to describe Bryan's act on Thursday night."
Other Day 8 highlights
"Reviewing a Paul McCartney gig is a difficult thing for someone who has spent his whole life listening to the Beatles, who were as ubiquitous in my youth as hamburgers and baseball. Reviewing McCartney is sort of like reviewing my left arm. Sure, it's showing some signs of age and maybe it doesn't move quite as quickly as it used to, but I've gotten a lot of use, enjoyment and benefit out of it, and I can't imagine my life without it."
Other Day 9 highlights
"The first Marcus Amp headliner double act – Alabama Shakes and Chris Stapleton – managed to find the soulful center that harmoniously united the seemingly disparate bands. And yet again, Saturday night … eh, no, never mind; the same did not happen, as the differences between Panic!'s high-energy, polished power pop rock and Weezer's more lowkey, charmingly dorky alt rock only became more apparent. But that didn't mean the two didn't put on one strong show, their two styles willfully fusing into a fun night of entertainment complete with beach balls and back flips a plenty."
Other Day 10 highlights
"Much like Sting's 2014 tour with Paul Simon, the hope was to create a unique experience that capitalized on the talents of both iconic personalities, along with the outstanding musicians with which they work. It likely goes without saying that the concept is working."
Other Day 11 highlights
And now onto the Big Gig's big 5-0!