The Santa Cycle Rampage is returning for the 2020 holiday season on Saturday, December 5, but, as I'm sure you've already come to expect these days, it won't be organized in quite the same way.
According to their registration page on Eventbrite, the Wisconsin Bike Fed said, "Our holiday wish? A record-breaking 3000+ joyful, costumed riders, cycling side-by-side through the streets, hugging and high fiving.
"[But] after months of agonizing over how we can safely produce a traditional Rampage, the Bike Fed staff acknowledges that this would land us on Santa's naughty list."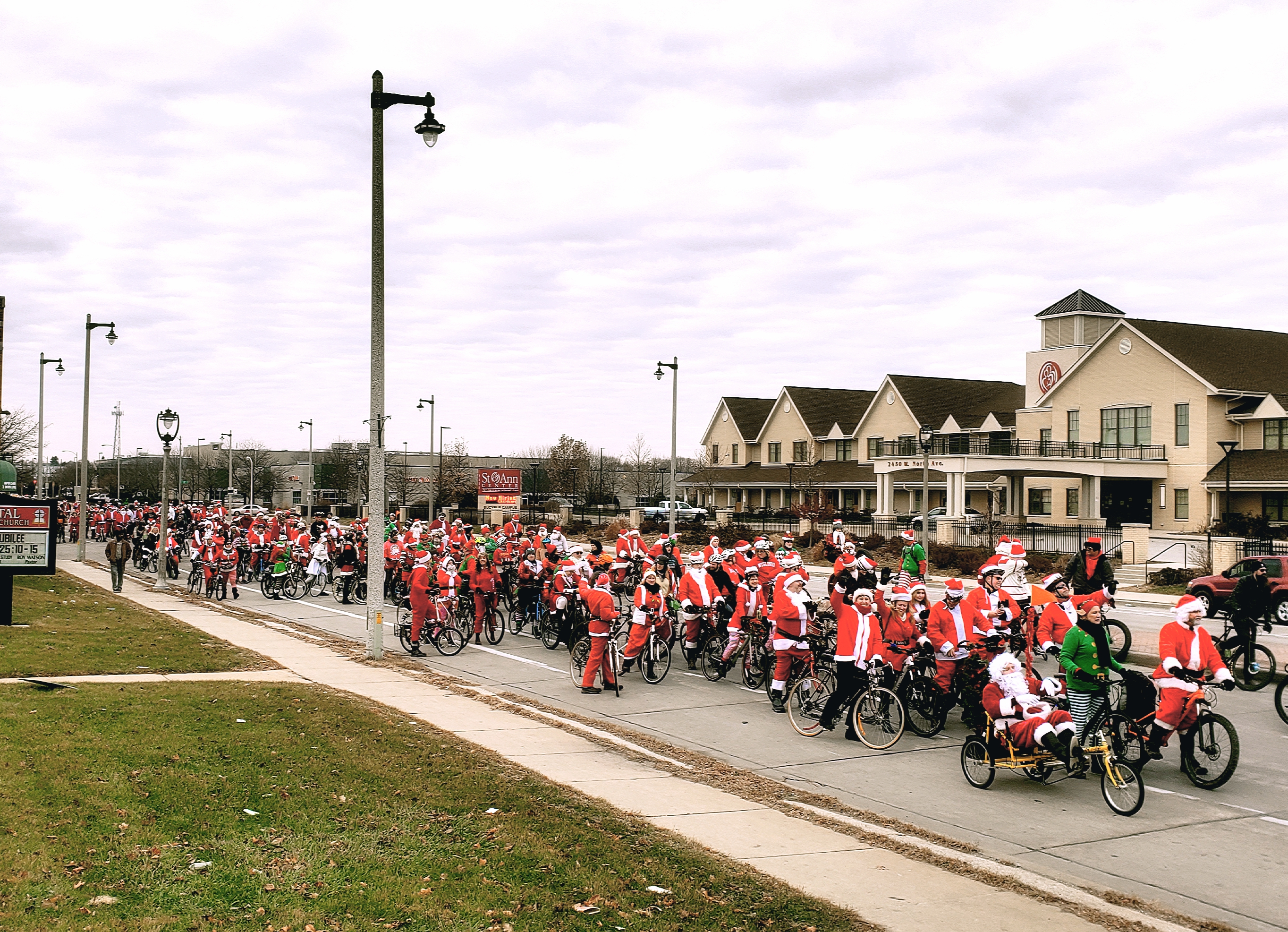 Instead of the traditional merry mass gathering, the Rampage can be accomplished strictly on your own terms, or with your own safe, quaran-team pod. Though the event will be run on an individual, self-supported basis, the Bike Fed is still asking riders to register (for free) and they are still creating custom swag to support the organization, which you can purchase upon registration.
"To be honest," reads the event page, "the Bike Fed relies on the funds raised from the over six hundred revelers who pay to ride in a typical year (that's right about 2,400 bad santas never pay for this ride), plus t-shirt sales and contributions from our partner drinking establishments."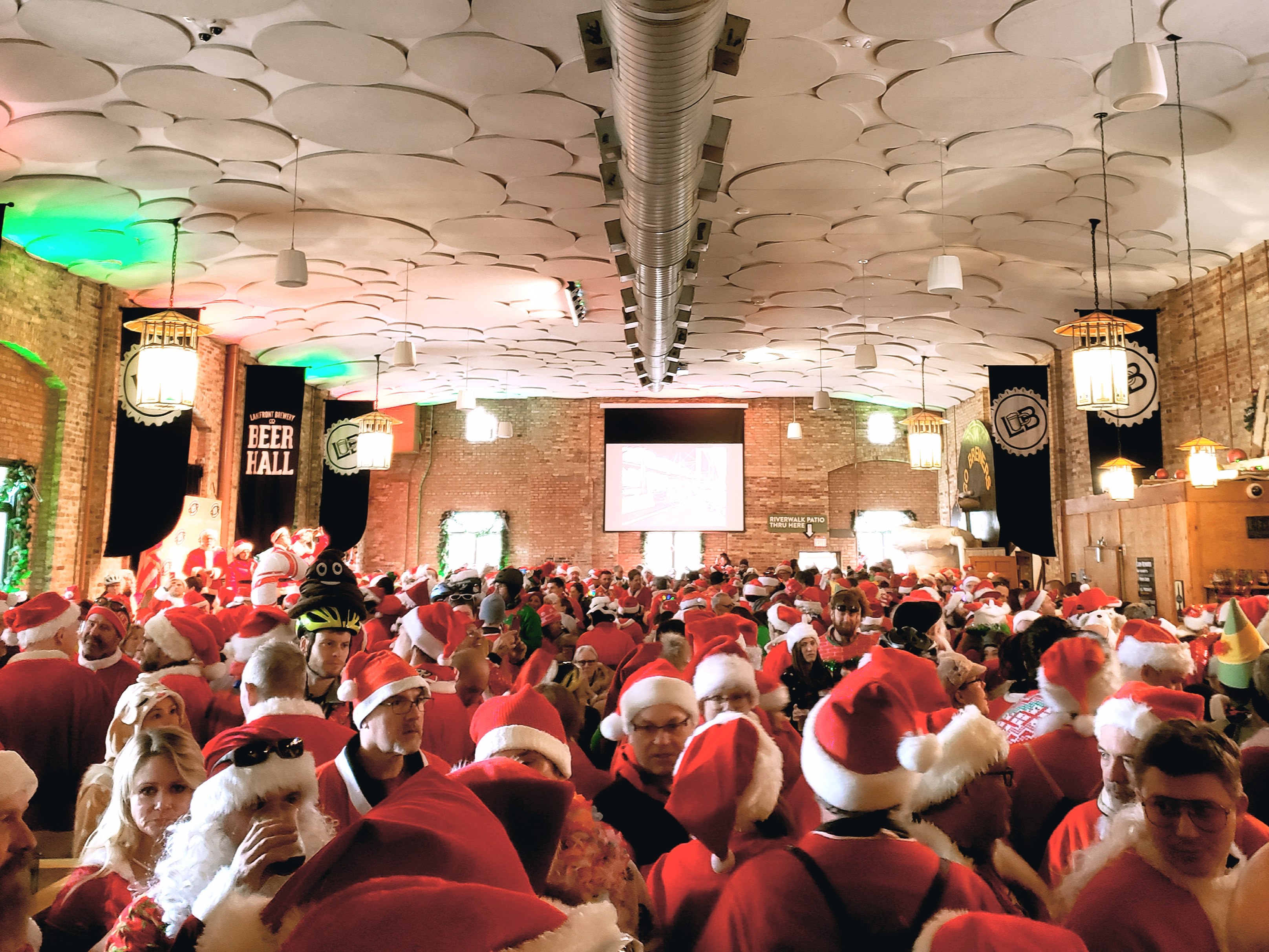 This year, in lieu of paid registration, they ask participants to "please keep the Santa Rampage alive in your heart by buying some custom, limited quantity, high quality winter gaiters, masks, t-shirts, and crewneck sweats. Wear them proudly while riding on December 5th, when and where you feel safe."
The Bike Fed is also providing an optional route with a "Cookies for Santa" scavenger hunt. Those who find the most cookies could be eligible for prizes.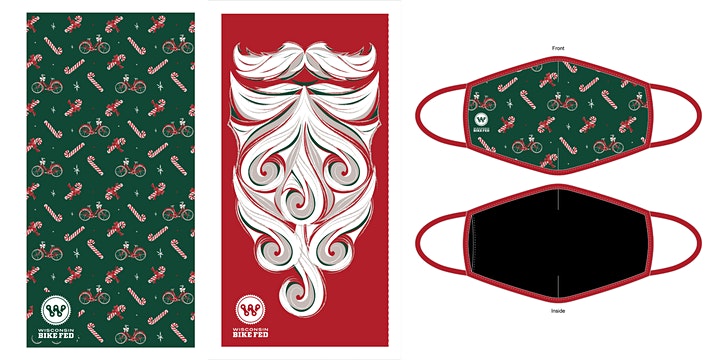 You can pre-order swag until Sunday, November 15 but you can register for the ride all the way to Saturday, December 5. You can find all the details on the Santa Cycle Rampage event page.
Jason McDowell grew up in central Iowa and moved to Milwaukee in 2000 to attend the Milwaukee Institute of Art and Design.
In 2006 he began working with OnMilwaukee as an advertising designer, but has since taken on a variety of rolls as the Creative Director, tackling all kinds of design problems, from digital to print, advertising to branding, icons to programming.
In 2016 he picked up the 414 Digital Star of the Year award.
Most other times he can be found racing bicycles, playing board games, or petting dogs.