Even though this winter has been a welcome, mild wonderland, one might still find themselves champing at the bit to get some long, lazy miles under their belt. Maybe the mildness has only enhancing that feeling; if we were stuck in a deep freeze it might be easier to resign oneself to more comfortable indoor activities, but sitting just on the cusp ("If it were a few degrees warmer, my fingers would be more comfortable on this ride.") reminds one more readily of what they're missing.
One ride I always look forward to that marks the start of the season is the Dairy-Roubaix, a picturesque ride around the Mississippi river valley that incorporates 30 miles of gravel. But that's in mid-April (register), which seems like a groan-inducingly long time away from now.
Thankfully, the Wisconsin Bike Fed is rolling in early and has organized three rides starting in mid-March to get you out of the gate and into the saddle as soon as possible, and they're cleverly modeled after the European Classics. These rides take to the back roads of Wisconsin and travel to Paris, Rome, Belgium and Denmark, all without leaving this beautiful state.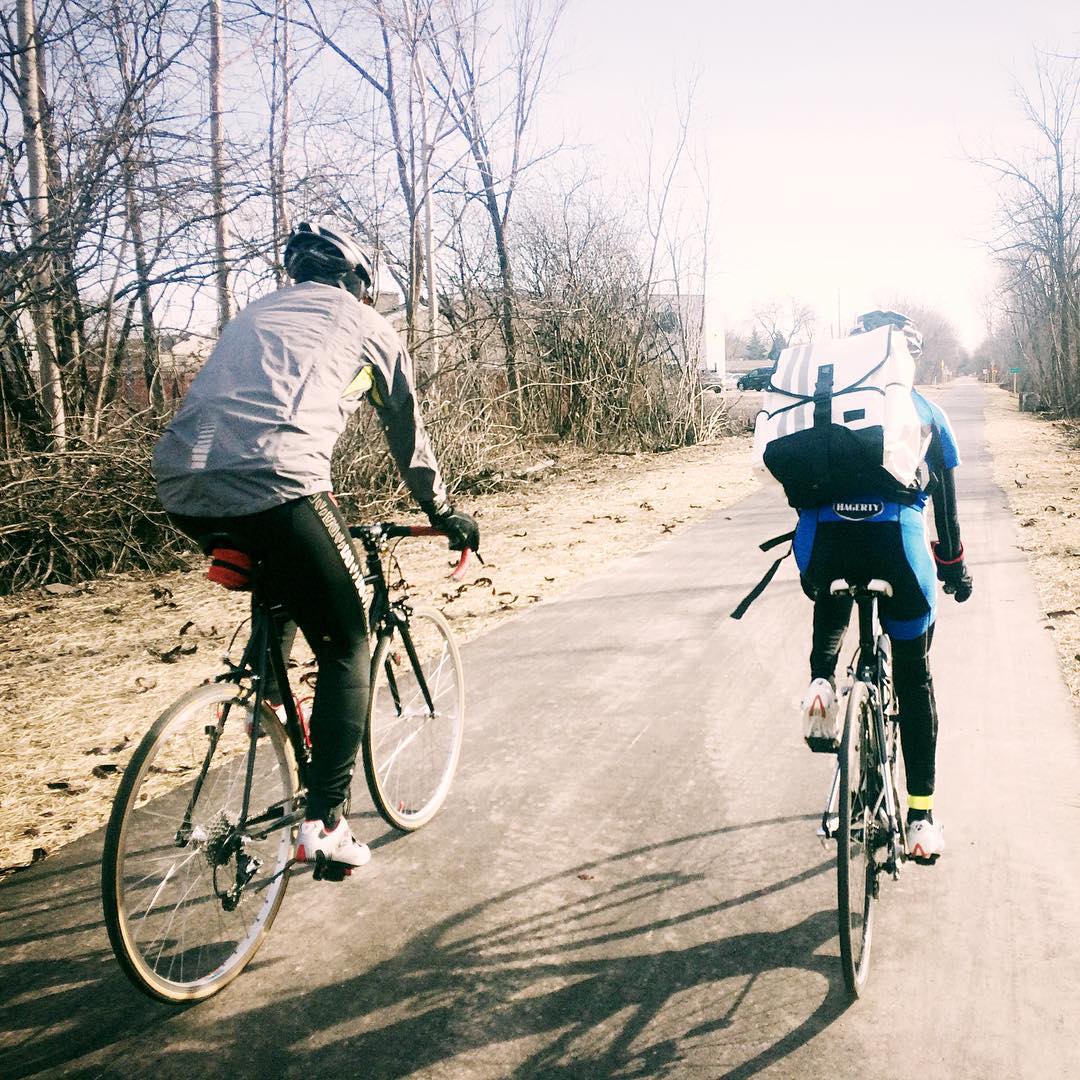 "I started these rides with a small group of friends a few years ago to get some long, slow, distance (LSD) rides in early in the season," said organizer Dave Schlabowske. "Personally, I love exploring rural Wisconsin, visiting small towns, and celebrating the unique things that make Wisconsin a great place to live. Doing that on a bicycle with a group of friends is what I live for."
What to expect
Pace: These are rides, not races, but you probably still want to be in shape. The pace is expected to hover somewhere between 15 and 20 miles per hour. This doesn't require amazing fitness, but if you've been in hibernation mode, you may want to squeeze in some spin classes before you go.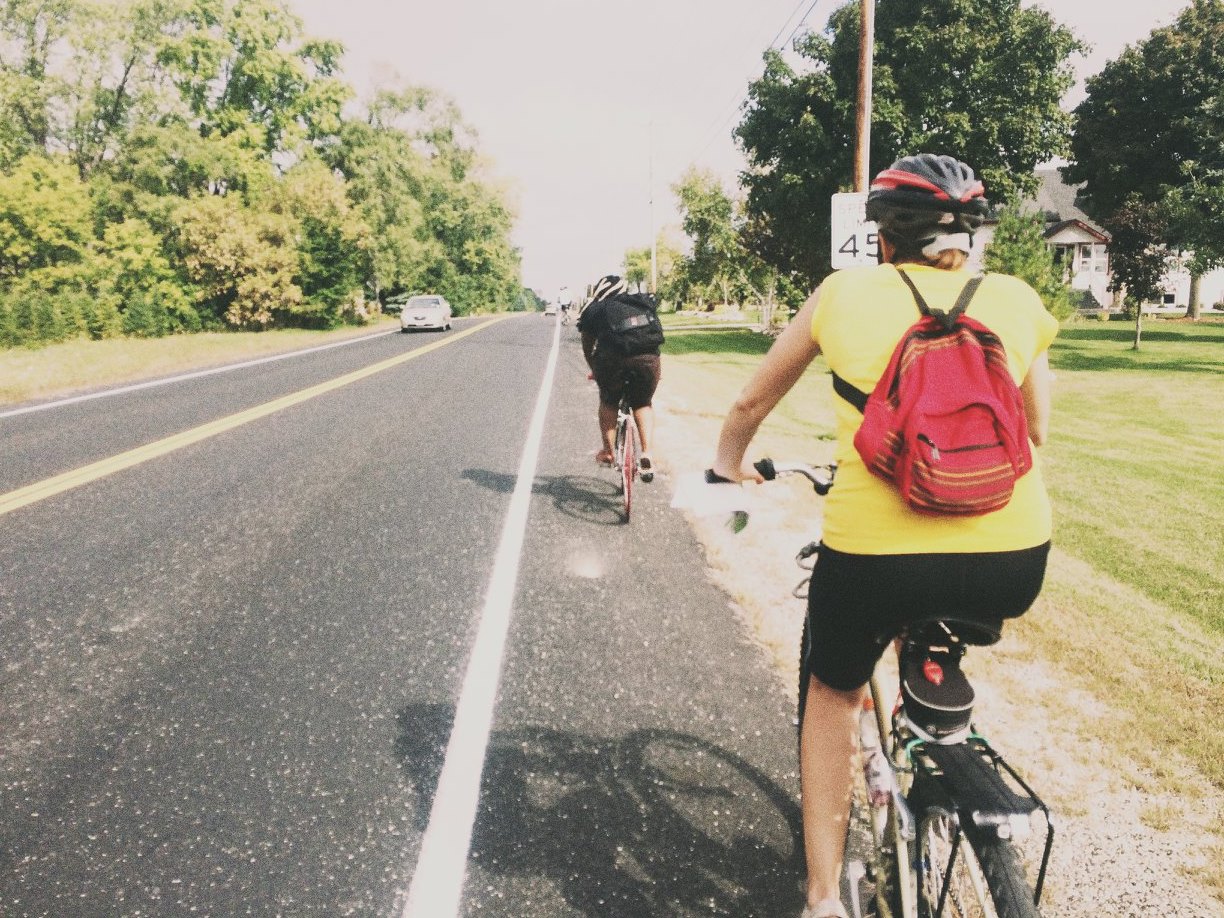 Distance: The rides range from 40 to 85 miles. If you can ride from Bay View to Bayshore Mall, you can probably handle most of these rides.
The ride from Wheel and Sprocket to Paris and back is about 80 miles. The ride from Ben's Cycle to Rome and back is 85 miles. The ride from Fyxation to Belgium and back is about 70 miles. The ride from Broken Spoke in Green Bay to Denmark and back is about 40 miles.
The terrain will be varied, but smooth as the rides explore everything Wisconsin has to offer. The routes have yet to be finalized, but Schlabowske suggested that the rides "may incorporate paved and unpaved trails, some might include a gravel road, but mostly they are on low-traffic paved town roads for which our Dairy state is famous."
Additionally, suggests Schlabowske, "some of the rides will include a mid-ride stop for food, while others will just end with some food either back at the shop, or at a local business. This is up to the local organizers. We may also stop for photos at town welcome signs, windmills, giant steel cows, old cemeteries, and the Mindoro Cut of course."
Support: These rides are self-supported, which means you have to bring your own food and drink. If you've ridden the UPAF Ride for the Arts (register), you might be used to Oases every 10 miles or so. These rides don't offer that luxury.
It may also mean that you need to know how to change a flat tire, or at least ride with someone who knows what to do. These are supposed to be "no-drop" rides, which means most riders will not maliciously try to leave riders in the dust, so if something bad were to happen, you're among friends. You'll probably be okay, but you'll want to bring a phone for emergencies, just in case.
Cost: The rides are all free, but for insurance purposes, the Wisconsin Bike Fed asks that you become a member. If you are not a member, you can become a member for as low as $25.
"These are 'fun-raisers' not fundraisers," said Schlabowske in reference to what the Bike Fed hopes to get out of this. "A big part of our mission is to get more people to ride more often. Making fun, free rides seems like a good way to do that."
Ride participants will be entered into a free raffle on each ride and additional tickets may be purchased if desired. There may be other costs associated, such as lunch stops or post-ride drinks, but these are not required.
Clothing: All clothing styles are welcome. You can wear whatever makes you the most comfortable, but the Bike Fed did come up with these awesome kits that cleverly riff on the Belgian national flag, replacing the Lion of Flanders with a more regionally appropriate Cow of Wisconsin (or C.O.W.). The range of jersey-types are extensive and it even includes a smart looking number in wool.
Weather: March can be a mixed bag, but the rides run rain, snow or shine.
As cycling is considered for Wisconsin's official state exercise, it's great to see the Wisconsin Bike Fed work to kick off the season as soon as possible to help make a healthier, more fun, and more bike-friendly state.
Jason McDowell grew up in central Iowa and moved to Milwaukee in 2000 to attend the Milwaukee Institute of Art and Design.
In 2006 he began working with OnMilwaukee as an advertising designer, but has since taken on a variety of rolls as the Creative Director, tackling all kinds of design problems, from digital to print, advertising to branding, icons to programming.
In 2016 he picked up the 414 Digital Star of the Year award.
Most other times he can be found racing bicycles, playing board games, or petting dogs.