Black Is Beautiful, an initiative that sprung up last June amidst racial tensions and nationwide protests against injustice, is returning this summer to once again bring Milwaukeeans together through a critical mass style bike ride for unity & healing.
Last summer's rides, orchestrated by Milwaukee artist WebsterX, Oliver Prime of Among The Prime, and other Milwaukee creatives; had attendance of well over 4,000 participants and raised more than $50,000 for various community organizations, including the Bike Fed, Walnut Way and Leaders Igniting Transformation (LIT) Milwaukee.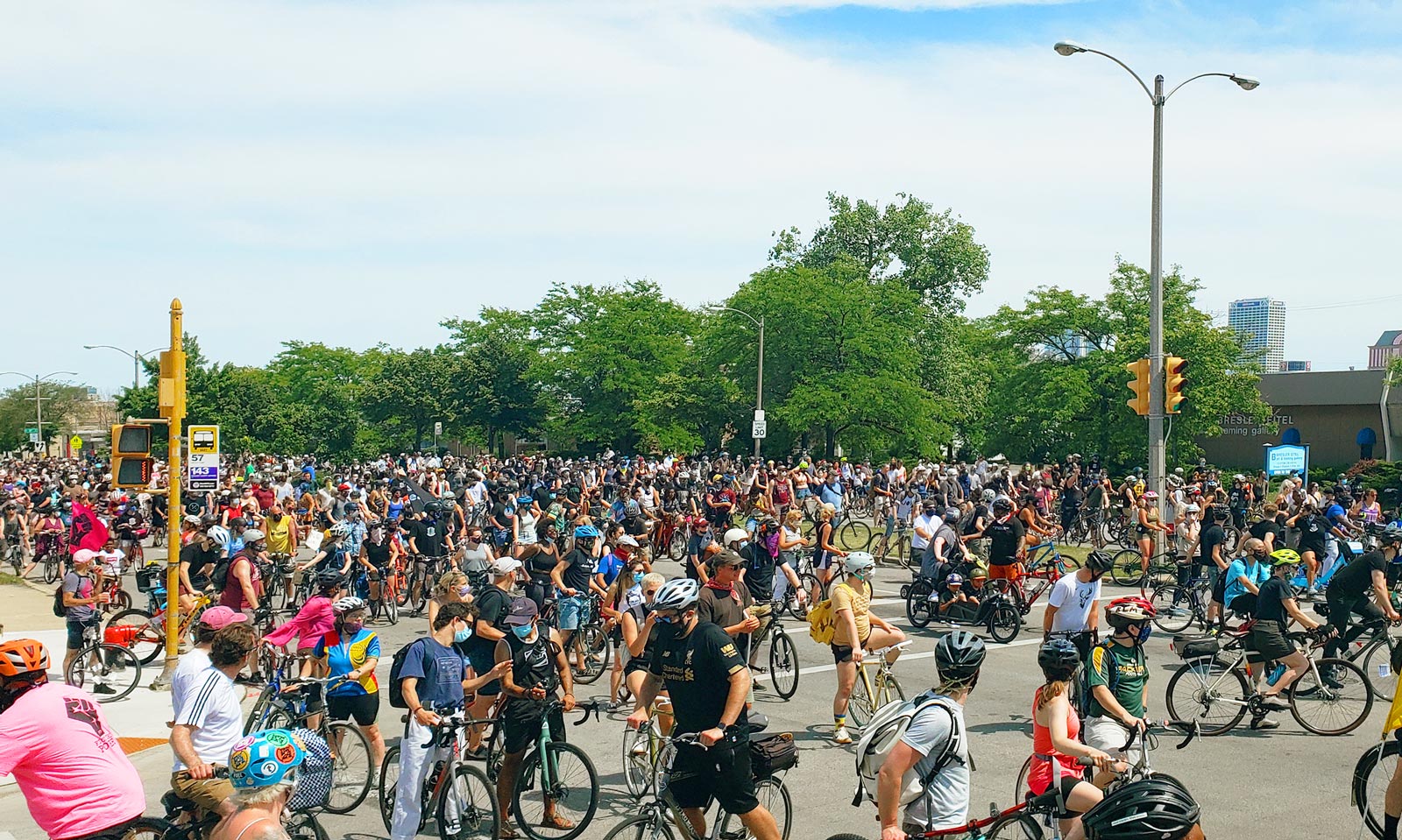 "Aside from promoting the message that black people and black culture should be celebrated, the rides are intended to be a mental health break day for people to get together and get out on their bikes," said WebsterX. "It's also an initiative to get more black people to start riding bikes for their physical health, and for white people to join us in solidarity, while introducing them to parts of the city and people that they may be unfamiliar with."
Black is Beautiful Vol III will take place on Sunday, June 27th. The ride will be led by artists WebsterX and Zed Kenzo, Darius Smith of The Locals Gallery and Michelle Alfaro of Maranta Plant Shop. T-Shirts will be once again sold and profits will be donated to Diverse and Resilient, a Milwaukee-based organization that works to achieve health equity and improve the safety and well-being of LGBTQ+ people and communities in Wisconsin.
Black Is Beautiful will once again partner with previous sponsors, Wheel & Sprocket, USA Cycling, Trek, gener8tor, and BSU Marquette, along with new allies.
To RSVP and purchase a t-shirt visit bibmke.com.
For more information, check out their Instagram — @blackisbeautifulmke.
What is Black Is Beautiful
Fighting the power is a full-time job, especially if you're black. Take this event as a moment to collectively exhale as a community and join us on a ride to celebrate black beauty. Black is beautiful, forever.
For more stories about beautiful black people, check out OnMilwaukee's own Black is Beautiful series at on/black is beautiful.