James Jutrzonka (pronounced "U-trunk-a") is the sixth generation of his family to work on the land of their Caledonia-based farm. Originally a dairy and vegetable farm – as well as a tree and shrub nursery – Jutrzonka and his father converted the business to Blue Rubbon Organics, a composting site, 12 years ago. They also have a second facility in Wauwatosa.
Blue Ribbon Organics processes safe, mostly organic compost for farmers, landscapers and gardeners.
"Composting is a natural decomposition process, and basically our job is to quicken to process," says Jutrzonka. "What we do is exactly what home composters do but on a very large level."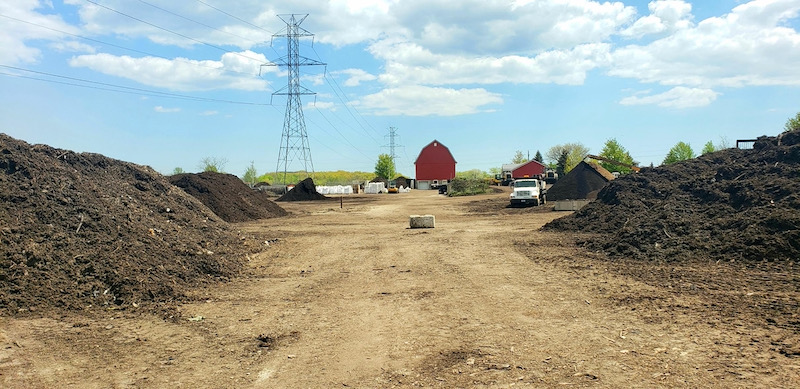 Blue Ribbon composts about six million pounds of food per year – that's six million pounds of food that doesn't go into a landfill – and, along with grass waste, makes 12,000 yards of finished compost. Impressingly, this is accomplished with only six full time employees and two part timers.
The full-circle process starts with contractors and municipality workers dropping off the waste, which gets ground up by a massive machine and then dumped on the land in large piles which takes about six months to become compost.
Before the waste goes into the grinder, Jutrzonka or one of the other workers will make sure the material is usable, and will hand-pick non-compostable items from the mix or, if it contains too much non-compostable matter, they'll have to reject it.
"It sounds funny to say, but most of the time the waste we get is pretty clean," says Jutrzonka.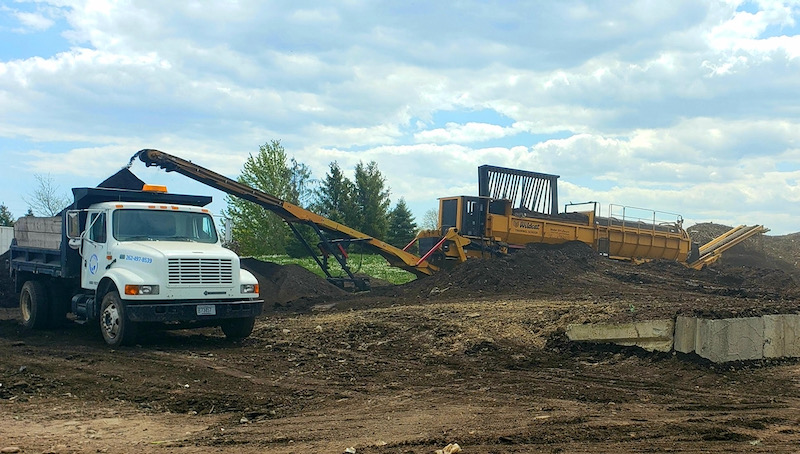 Thus, walking around the Blue Ribbon Organics' property, what appears to be huge piles of well-placed dirt are everywhere. But there's a lot of activity going on inside those piles. It's science with, maybe, a sprinkle of magic.
"They're alive," says Jutrzonka. "Full of little microbes (bugs) that are eating and eating – breaking down the nitrogen and potassium into organic matter."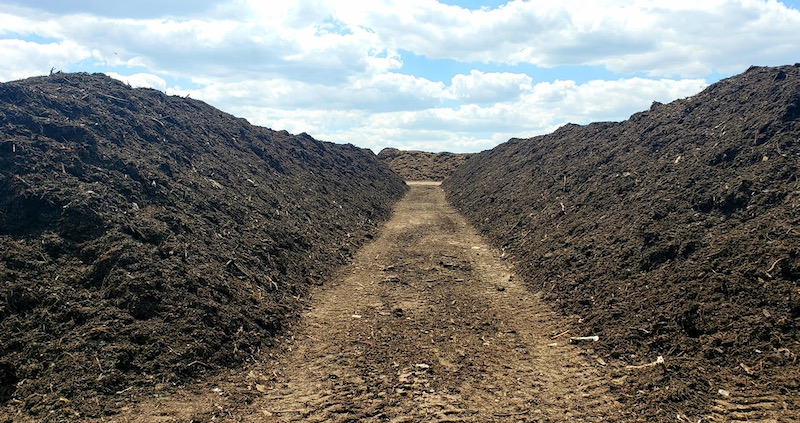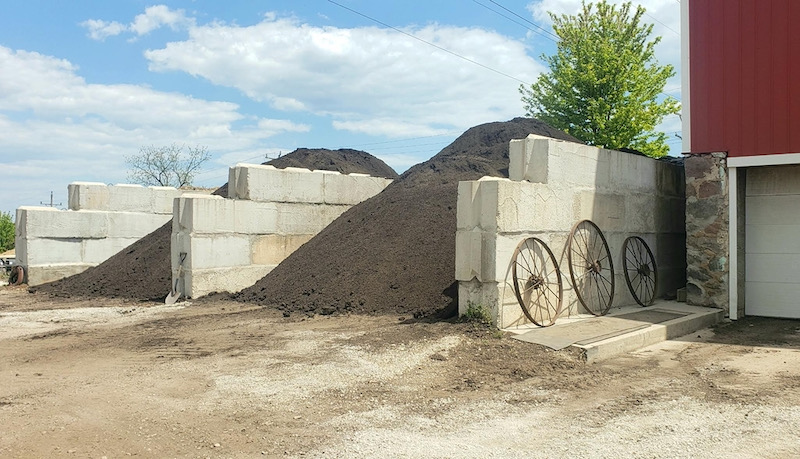 The compost is watered, turned and absorbs oxygen for months and then tested to make sure it's ready to be placed in bags or buckets for resale. Aside from organic compost, Blue Ribbon also sells raised garden bed mix and mulch to the public at Outpost Natural Foods, Minors, Kellner's, Advanced Landscape and more.
Blue Ribbon Organics composts all year long. Although in the winter they don't receive yard waste, they save leaves from the autumn to supplement the food waste.
Jutrzonka says the pandemic pushed people to grow more of their own food, but more importantly, to understand the need for healthy soil.
"People are really starting to understand that to have healthy food they need healthy soil – not just for how much yield, but for the quality of the food they grow," he says. "It's moving past being a trend and more into a lifestyle."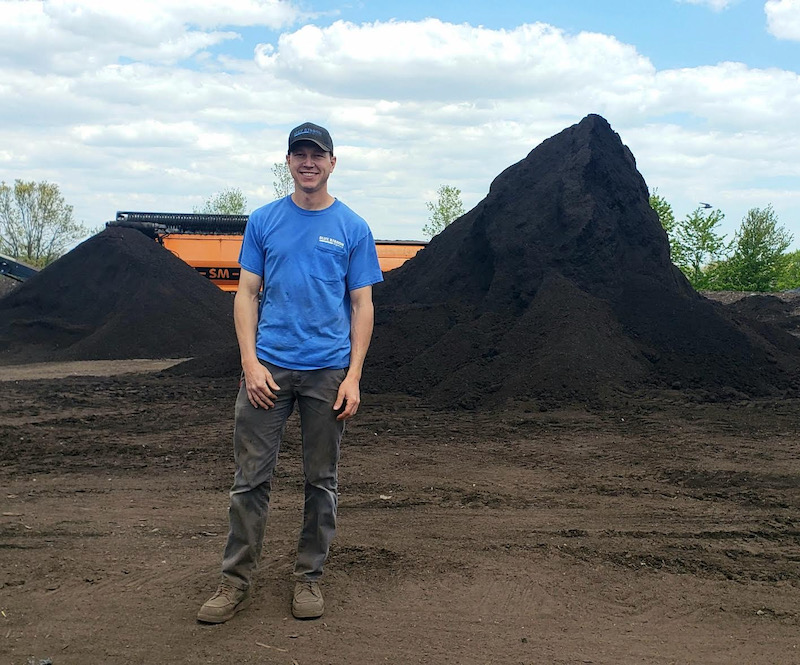 Molly Snyder started writing and publishing her work at the age 10, when her community newspaper printed her poem, "The Unicorn." Since then, she's expanded beyond the subject of mythical creatures and written in many different mediums but, nearest and dearest to her heart, thousands of articles for OnMilwaukee.

Molly is a regular contributor to FOX6 News and numerous radio stations as well as the co-host of "Dandelions: A Podcast For Women." She's received five Milwaukee Press Club Awards, served as the Pfister Narrator and is the Wisconsin State Fair's Celebrity Cream Puff Eating Champion of 2019.