When WZMF went on the air at 98.3 on the FM dial in the Milwaukee area in 1966 as an MOR (middle of the road) station, it wasn't anything special.
But that would soon change.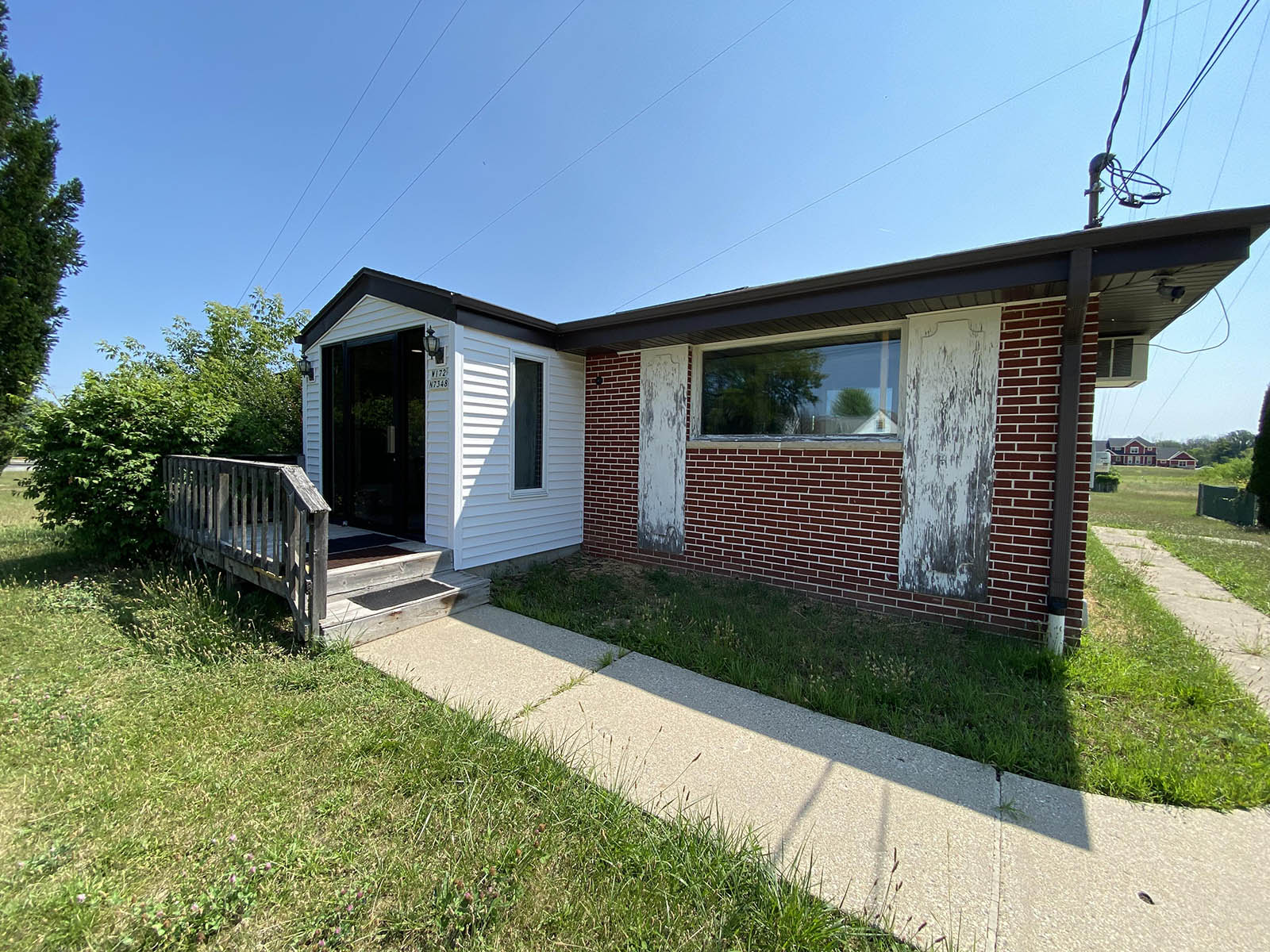 In October 1968, the station slid into a free-form approach after Ronald Amann became majority owner of Falls Broadcasting.
According to Billboard magazine, the station was, "considered to have been the Midwest's first progressive rock station."
Broadcasting from a tiny building beneath a tall tower out amid the fields of Menomonee Falls, the station was home to on-air talent like Bob Reitman, Downstairs Dan Hansen, Mark Krueger and others who would go on to forge long careers in Milwaukee rock and roll and talk radio.
Reitman, who had previously had a progressive rock show on WUWM-FM, hit the airwaves on Columbus Day 1968, playing The Doors' "Break On Through" and the format was off and running.
"I was the first one out there," Reitman recalls today. "It was funny because one of the station sponsors was a bank, and they paid money to get their ads on during the Menomonee Falls (High School) basketball games, so when I first started, I had to wait until the game (broadcast) was over, and then I started playing music."
As Eric Paulsen wrote on OnMilwaukee, "WZMF was arguably the first station in Milwaukee where second-hand smoke would regularly give you a buzz and the munchies."
According to Marty Racine, who wrote the Billboard article, "parental and school board displeasure" led to Reitman being fired in 1969 for supporting high school students in a school uniforms conflict.
Reitman was subsequently rehired and re-fired two more times.
"It was my first full-time radio job," Reitman later told Paulsen in an OnMilwaukee.com interview. "The station was pretty much free-form radio, and we broadcast out of this house in Menomonee Falls – it was way, way out there at the time.
"We only had 3,000 watts of power, and we were hard to (tune) in. People used to stack up their stereos, put up rabbit ears ... one of our best ads featured a guy with all this equipment trying to pick us up, and the slogan said, 'WZMF ... We're Hard To Get, But It's Worth It' or something like that.
"The station was privately owned, and we could pretty much play what we wanted, within reason. I'd try to use the music that was coming out to weave a theme. We had all these great cuts from Jefferson Airplane, Bob Dylan, Grateful Dead, Led Zeppelin, Quicksilver Messenger Service and on and on. We weren't 'personalities' on the air that much; we barely talked. WZMF was purely about the music. Between full- and part-time, I was there for about six years."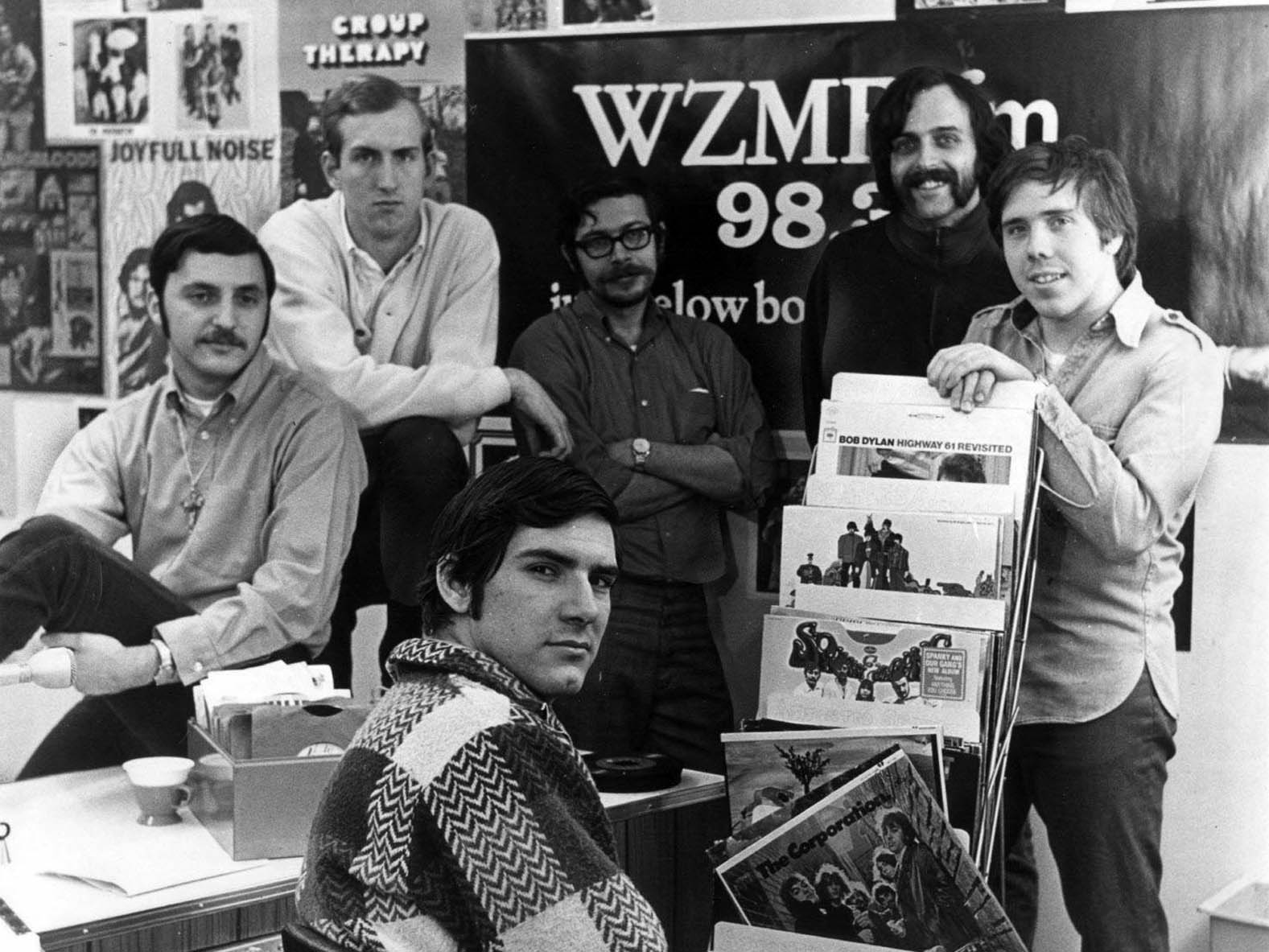 In 1976, a minority shareholder of the station's owners, Falls Broadcasting, fought WZMF's license renewal, arguing that the station was, in Racine's words, "not properly serving the community."
Despite beating out the similarly styled WTOS and staying hot on the heels of WQFM, which had 50,000 watts of power, WZMF – which switched to an album-oriented format in 1979 – would not make it to the 1980s.
"WZMF existed in spite of itself," wrote Racine, "which while giving it a certain magic, eventually made survival improbable.
"It was located in a conservative community which felt betrayed with rock in its backyard, its power was only 3,000 watts, it had a meager promotions budget, and, as elsewhere, demographics changed and competition from AOR (album oriented radio) outlets increased."
In February 1979, Downstairs Dan was fired for rebelling against the new, more restrictive format and, a few months later, WZMF was sold for $1.1 million to Darrel Peters Productions of Chicago, who changed the call letters to WXJY and switched to a "beautiful music" format.
The station went silent on March 23,1979, after a group of DJs – including Reitman and Downstairs Dan – collaborated on the final hours of programming, and signed off with Don McLean's "American Pie," The Doors' "Break On Through" and Jimi Hendrix's "The Star-Spangled Banner."
"The station ... ended programming," wrote Racine, "with hundreds of listeners gathered in a persistent drizzle outside its ranch style home holding a combination wake and celebration."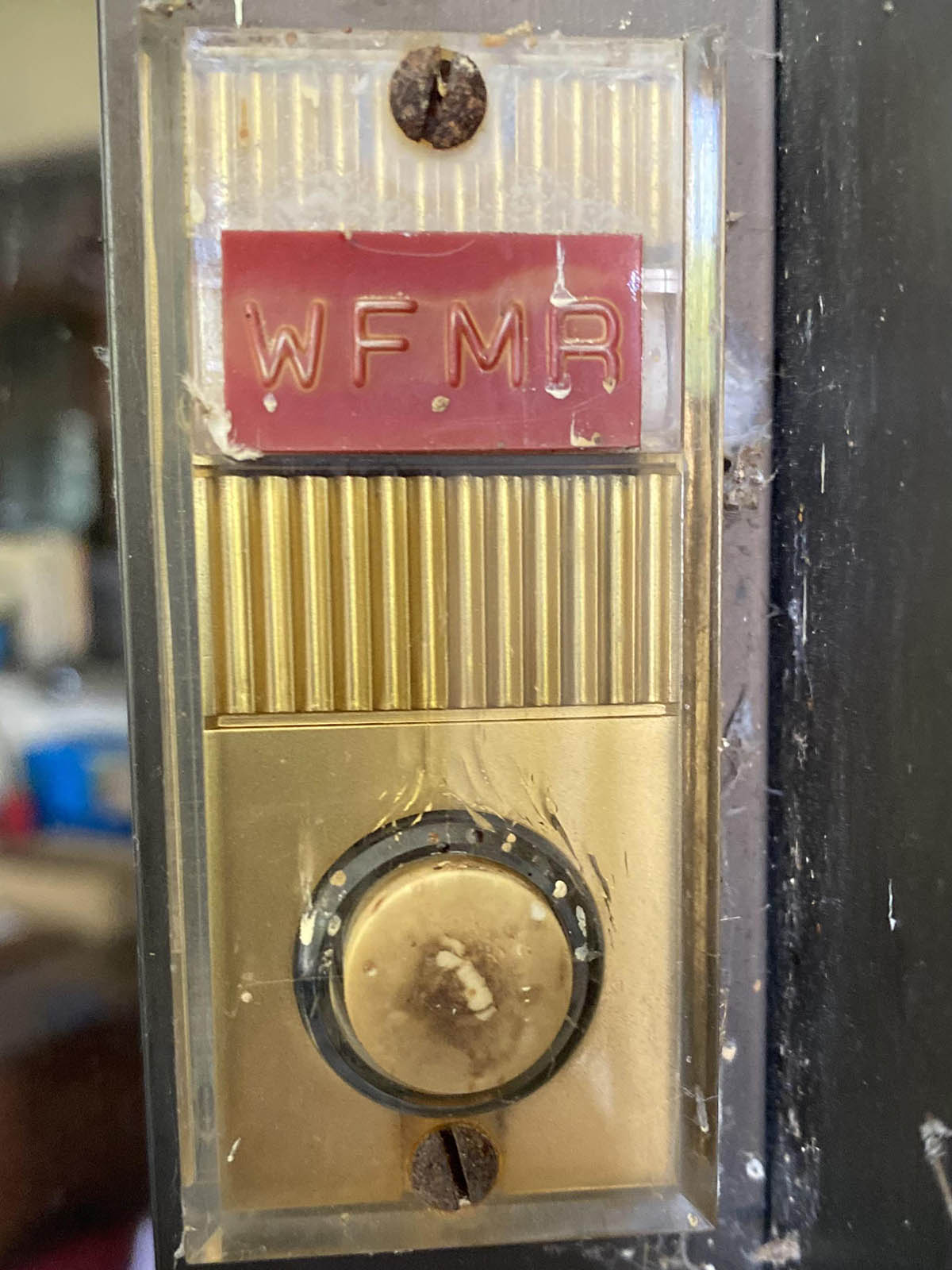 In ensuing years, the studio and the frequency gave way to the classical programming of WFMR, which had started out at 96.5 FM in 1956 and, after broadcasting on 98.3 for a time, ended up moving further up the FM dial to 106.9.
Later, 98.3 and its tiny headquarters became home to WPNT-FM (106.9 The Point) for just two years.
Now, the frequency is occupied by Jammin' 98.3, which broadcasts oldies from Milwaukee's West Side.
Reitman, in the meantime, went on to much more mainstream success for his many years on WKTI-FM with on-air partner Gene Mueller.
On Monday, Adam Levin – author of "Kodachrome Milwaukee" and "Fading Ads of Milwaukee" – revisited the old Menomonee Falls studio on Shady Lane with Reitman.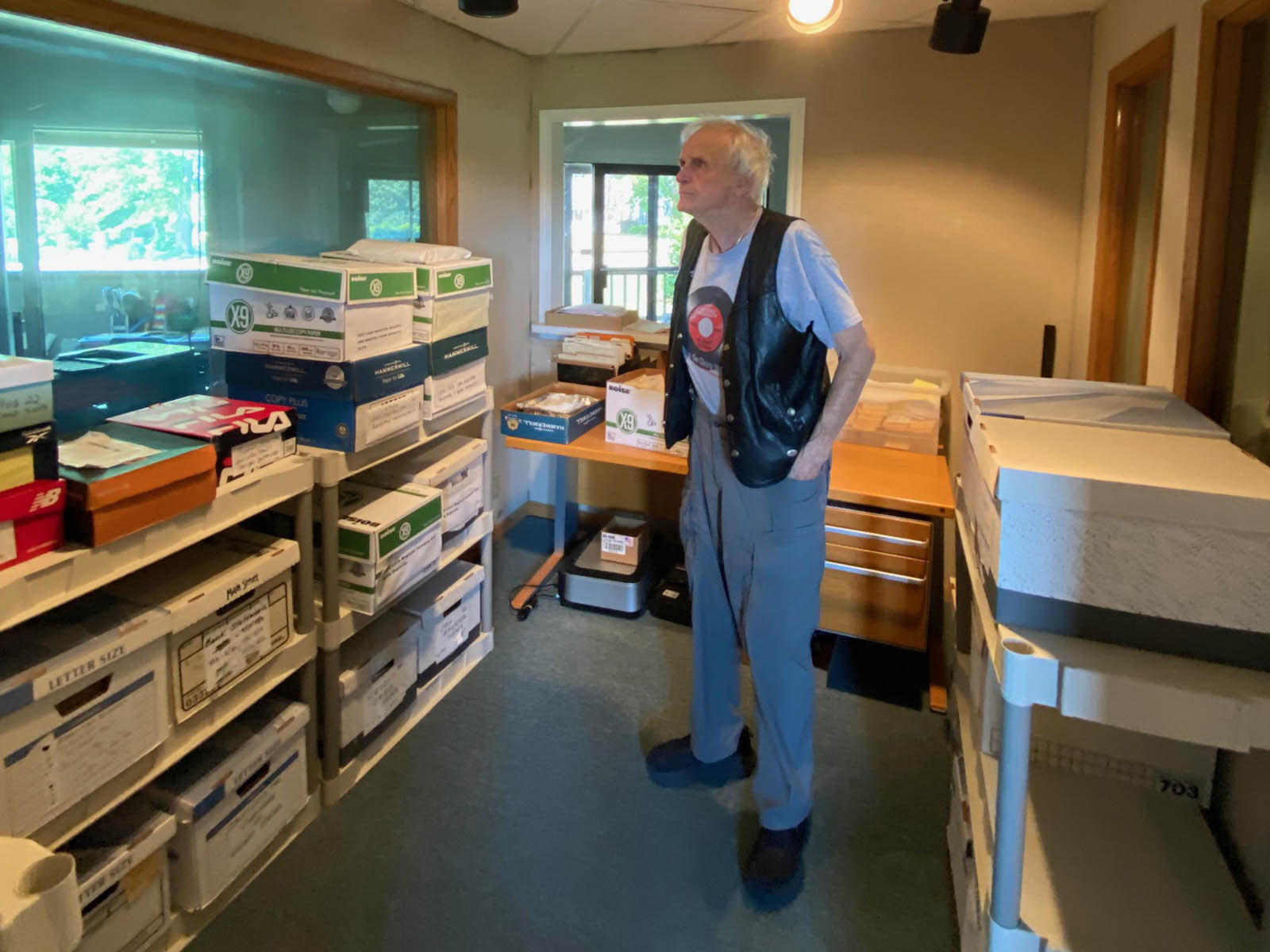 The small structure now serves as office space for the adjacent Shady Lane Greenhouses.
"I wouldn't have known how to get there had I tried," says Reitman. "There's no sign that it was a radio station except the tower."
The exterior of the building looks much the same as it has for decades, but inside much has changed. The only apparent remnants from the radio days were the interior windows into the studios.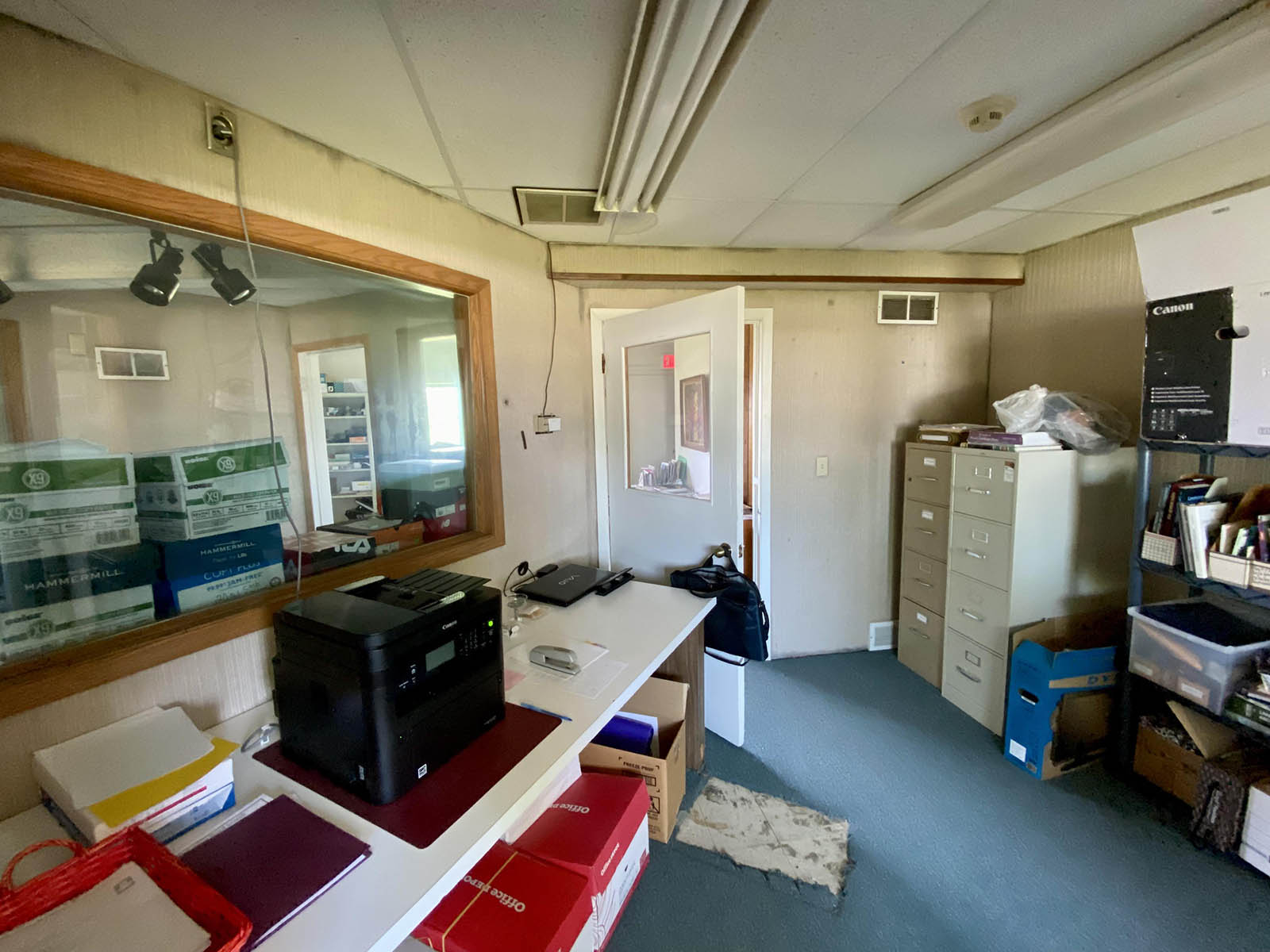 "There was some remodeling done, I think, afterward," says Reitman. "It's hard to remember that, it was so long ago."
Unsurprisingly, perhaps, considering Reitman's numerous hirings and firings, he says he had no trouble identifying the space that had been the boss' office.
Levin says that when their guide instructed them to avoid the basement, the ever-mischievous Reitman urged Levin to go downstairs.
"Go check it out, maybe there's records down there," Levin says Reitman nudged.
But there were no records. No microphones. No second-hand smoke. No free-form, golden era rock and roll radio.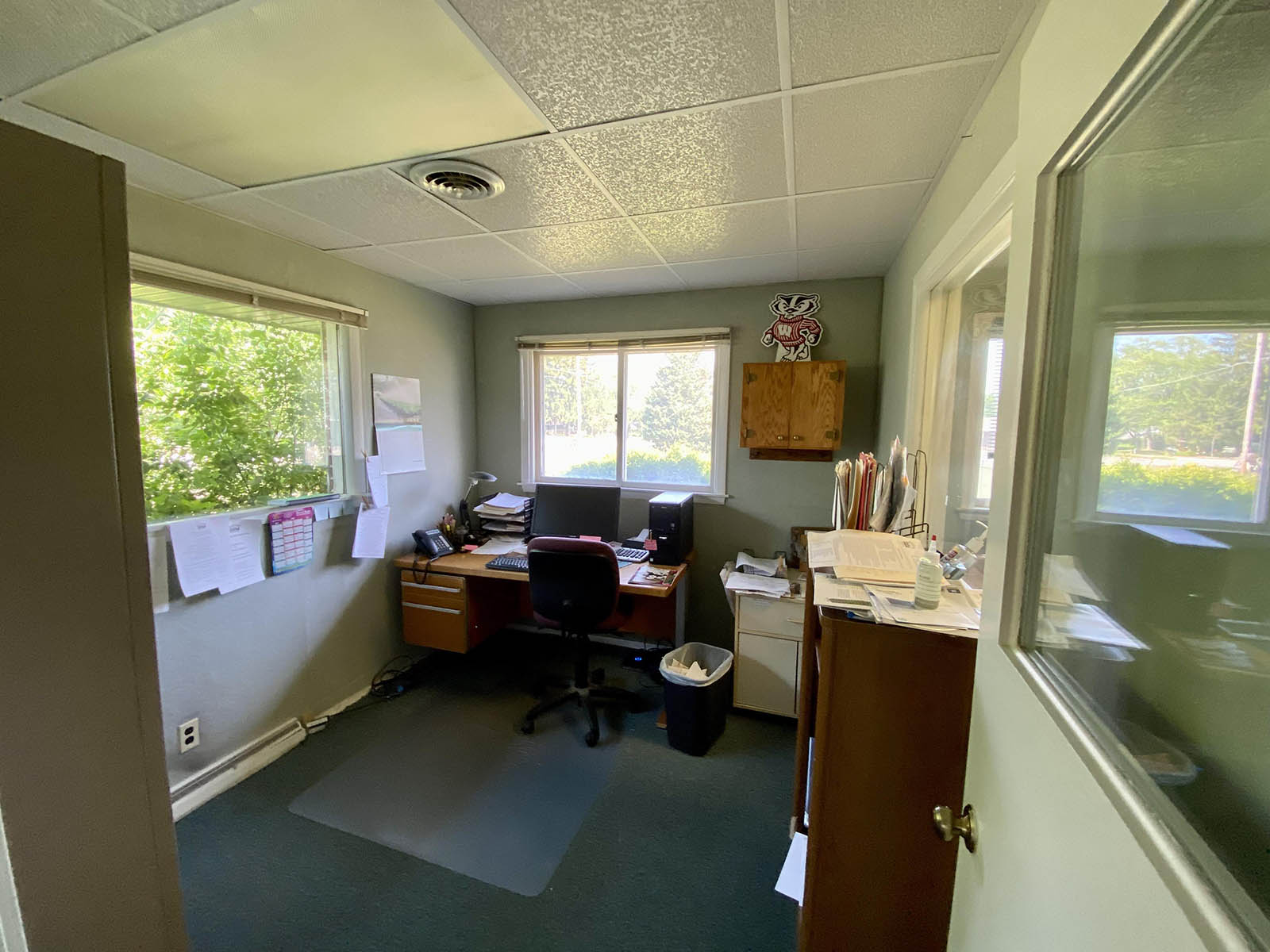 "But it just felt good to be in there," Reitman says. "It's small. It's like going back to grade school. You go back to your first grade class, and it seems small, too.
"It was just interesting to think back. There were some interesting people out there (at WZMF). Some were a little crazier than others. That was quite a group. It was really fun."
Born in Brooklyn, N.Y., where he lived until he was 17, Bobby received his BA-Mass Communications from UWM in 1989 and has lived in Walker's Point, Bay View, Enderis Park, South Milwaukee and on the East Side.
He has published three non-fiction books in Italy – including one about an event in Milwaukee history, which was published in the U.S. in autumn 2010. Four more books, all about Milwaukee, have been published by The History Press.
With his most recent band, The Yell Leaders, Bobby released four LPs and had a songs featured in episodes of TV's "Party of Five" and "Dawson's Creek," and films in Japan, South America and the U.S. The Yell Leaders were named the best unsigned band in their region by VH-1 as part of its Rock Across America 1998 Tour. Most recently, the band contributed tracks to a UK vinyl/CD tribute to the Redskins and collaborated on a track with Italian novelist Enrico Remmert.
He's produced three installments of the "OMCD" series of local music compilations for OnMilwaukee.com and in 2007 produced a CD of Italian music and poetry.
In 2005, he was awarded the City of Asti's (Italy) Journalism Prize for his work focusing on that area. He has also won awards from the Milwaukee Press Club.
He can be heard weekly on 88Nine Radio Milwaukee talking about his "Urban Spelunking" series of stories.