The Bucks' Bobby Portis hasn't been on the court in a while thanks to an MCL sprain, but he hasn't left the spotlight, revealing he'll make his big screen debut with a role in the upcoming sports biopic "Sweetwater."
Based on a true story, "Sweetwater" tells the story of Nat "Sweetwater" Clifton, the first Black basketball player to sign an NBA contract and one of the first Black players to actually step foot on an NBA court during a game. The first preview for the movie was released over the weekend – with the help of the Mayor of Milwaukee, who makes a brief appearance in the trailer. Watch for yourself:
Did you catch him?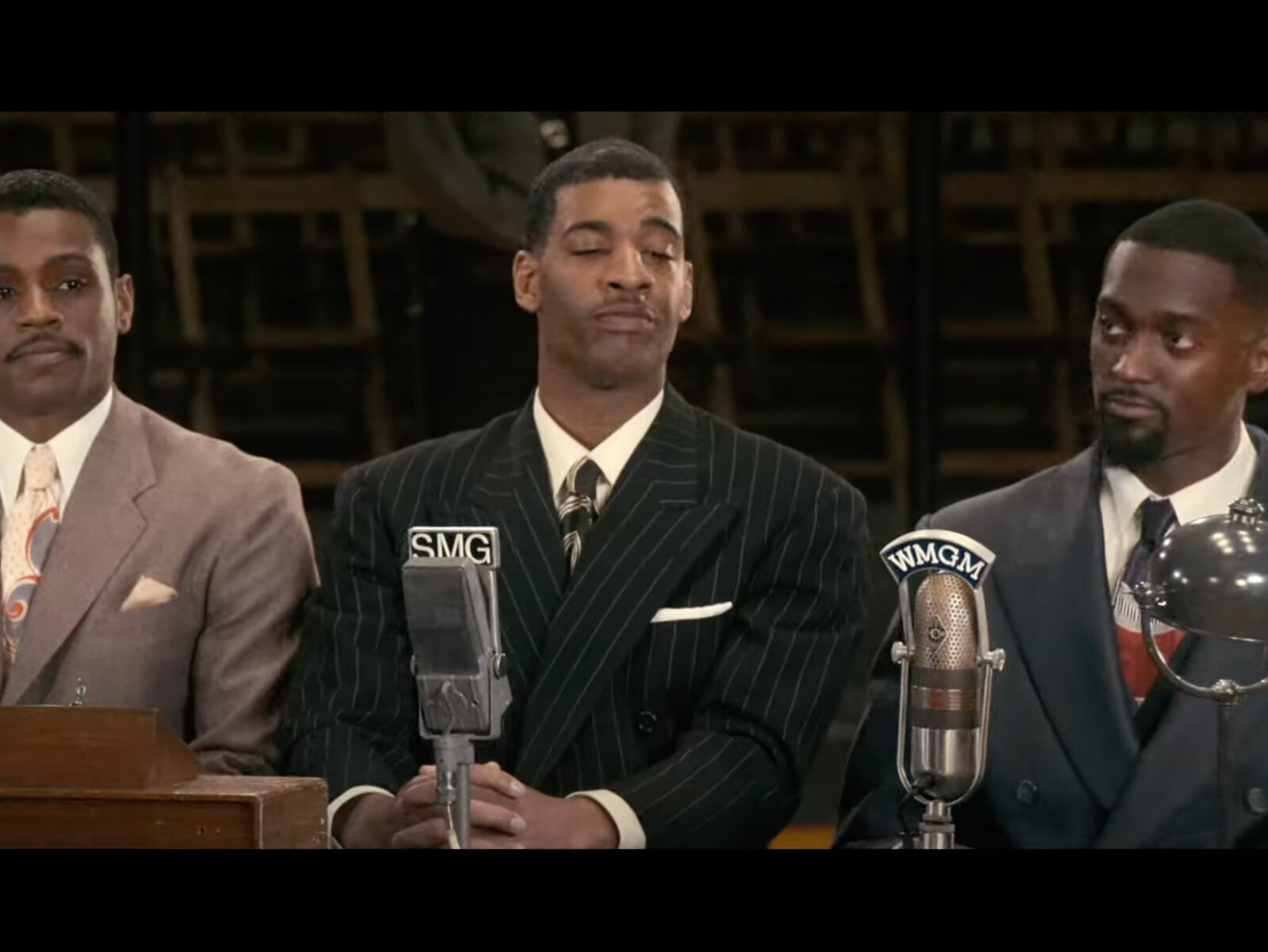 There he is, at the right at the 41-second mark! Portis doesn't play a big role in the preview – and judging by how far down his name appears on the cast list on IMDB, it may not be a big role in the movie itself. But according to those IMBD credits, he does apparently get to play a big name in his big screen debut: Earl Lloyd, another basketball groundbreaker who made history as the first Black player to play in an NBA game back in 1950.
Portis also marks yet another Bucks player bringing a little Milwaukee to Hollywood in recent years. Last year, not only did Giannis' biopic "Rise" make its highly-anticipated debut on Disney+, but Khris Middleton made a brief cameo as himself in the surprisingly solid Netflix basketball drama "Hustle" with Adam Sandler.
"Sweetwater" – also starring Jeremy Piven, Richard Dreyfuss, Cary Elwes and newcomer Everett Osborne as the titular NBA legend – hits theaters on April 14 this year.
And as for Portis' on-the-court team, the second-place Bucks and their 12-game winning streak will return from the All-Star break on Friday night with a home spat against the Miami Heat. For more updates, stay tuned to OnMilwaukee.
As much as it is a gigantic cliché to say that one has always had a passion for film, Matt Mueller has always had a passion for film. Whether it was bringing in the latest movie reviews for his first grade show-and-tell or writing film reviews for the St. Norbert College Times as a high school student, Matt is way too obsessed with movies for his own good.
When he's not writing about the latest blockbuster or talking much too glowingly about "Piranha 3D," Matt can probably be found watching literally any sport (minus cricket) or working at - get this - a local movie theater. Or watching a movie. Yeah, he's probably watching a movie.