Summerfest may still be a couple weeks away, but thankfully for music fans desperate for a good time and great tunes, there was a way to get their fix just a quick 600 or so miles down South: Bonnaroo.
While barely old enough to drive, the Manchester, Tennessee music festival has quickly become one of the summer music festival hot spots for artists across all genres. Here were some of the highlights from its spectacular 17th year.
1. Paramore makes its Bonnaroo debut
Although the band has been making music for over a decade, Paramore had yet to bless the stage at Bonnaroo until this past weekend. The anticipated set was long overdue, as fans showed up in large numbers to watch the Hayley Williams-led band perform cuts from its new album as well as its catalog of pop punk hits.
Willams put on a (quite literally) colorful performance with her limitless supply of energy. Don't expect another 17 years to pass before Paramore returns to the Tennessee festival.
2. Sheryl Crow shares the stage with posthumous Tom Petty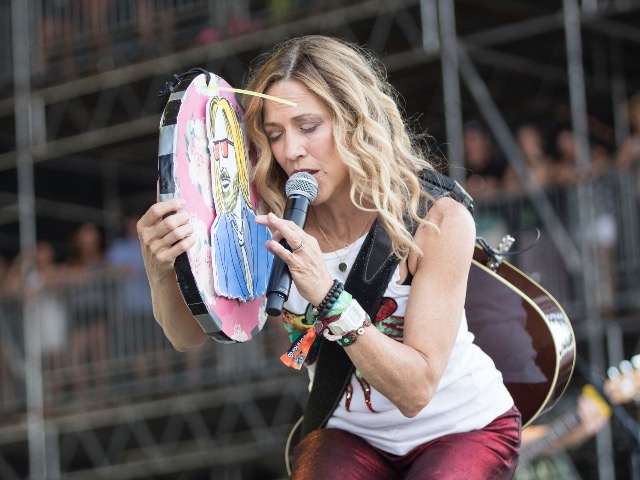 Sheryl Crow started her Bonnaroo set on a high note, performing mega singles like "All I Wanna Do," "If It Makes You Happy" and "Everyday Is A Winding Road" in the first 15 minutes alone.
While no official special guests joined her on stage, Crow called out a fan in the crowd to pass up her Tom Petty-inspired sign to the front. Crow reached out from the catwalk and performed an impromptu duet of "If It Makes You Happy" (a song inspired by Petty's style) with the posthumous singer – and even shared an on-stage kiss.
3. Eminem delivers from his opening song to the encore
No offense to fans of The Killers and Muse, but Eminem had the biggest headlining set at Bonnaroo this year. After booking a number of festival performances throughout the country, with no specific tour plans in sight, fans could not pass up the opportunity to see the rap god perform his huge collection of hits.
With surprise guests like Royce Da 5'9" and Skylar Grey, fans had more than enough reasons to stay from the beginning of the set to the encore performance of "Lose Yourself." Eminem has put out some of the best rap albums to date, and his live performance matches the quality of his record-breaking albums.
4. Muse dusts off the main stage on Friday
While Bonnaroo officially began on Thursday, the party really got started on Friday as the festival's two biggest stages opened up. Hitting the What Stage for the year's first headlining set in 2018 was English rock band Muse.
Incorporating its futuristic guitars into its rocking performance, Muse's set was pleasing to both the eyes and ears. Fans in Tennessee already can't wait until Matt Bellamy and company return.
5. The Killers close out the weekend
Last, but certainly not least, The Killers delivered the weekend's final headlining set on Sunday night. While rain and lighting kept fans anxious throughout the day, an amazing set from The Killers was the bright side. Fans couldn't have asked for a better way to end a memorable four days.
6. Kali Uchis blows through a wardrobe malfunction
Newcomer Kali Uchis is one of the most exciting emerging singers in music today. With her colorful green outfit and purple sunglasses, her charisma and voice made for a great combo at Bonnaroo.
One "fan" in particular made her performance stand out, though, as a literal fan on stage blew her dress up, forcing Uchis to share a little more with the crowd than her personal tracks. Uchis moved on like a champ – but made sure to have stage crew turn off the fans for the rest of the performance.
7. Adam Devine brings the laughs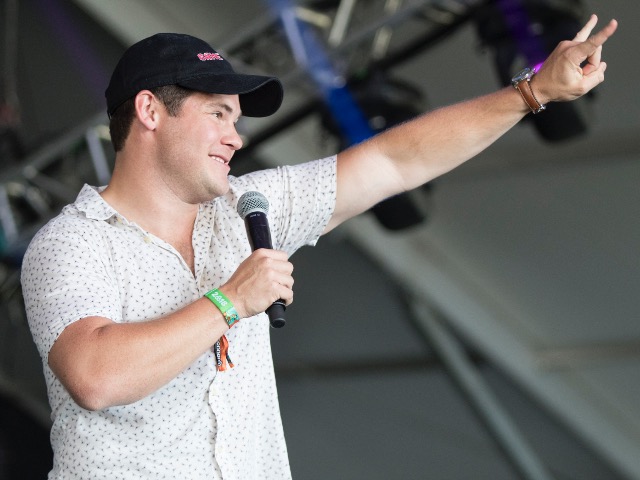 Who said festivals are just about the music? Bonnaroo has delivered both music and laughs to its loyal fans throughout the years. This year was no exception, as fans could catch comedians in the air conditioned Comedy Tent – or they could have caught Adam Devine as he warmed up the crowd and introduced some of your favorite rappers.
8. Khalid shows fans he's ready for the big stage
Khalid's name rightfully appeared in large text on Bonnaroo's lineup poster. After the release of his new and critically acclaimed album, the singer has been killing it.
And although Khalid has been selling out venues throughout the country, a big set at Bonnaroo is a huge step up from the Eagles Ballroom. But Khalid had the crowd engaged throughout his whole performance and truly proved that he's ready for stardom – and whatever comes next.
9. Chance the Rapper fights off the heat
Chance the Rapper has been surprising fans at Bonnaroo for a couple years now. Not only can he practically get his mail forwarded to the festival's address, but he always looks like he is having the time of his life.
While rumors of a forthcoming appearance were lingering, Chance was enjoying himself backstage and helping his entourage stay cool with a super soaker. The following day, Chance indeed surprised fans with a guest appearance for his friend Knox Fortune's set on Saturday afternoon.
10. Dua Lipa surpasses last year's impressive performance
Hopefully Bonnaroo booked Dua Lipa under a two-year contract, because her booking quote must have skyrocketed since her performance at Bonnaroo last year. While she delivered a great set in 2017, Dua Lipa is on a whole different level in 2018.
Dua Lipa has gone from 0 to 100 in a short time, and now she has some of the biggest pop records in the country. While Bonnaroo usually lacks a huge pop representation, Dua Lipa did the genre proud and drew a huge crowd for her Sunday performance.