Halloween is certain to look different this year with the ongoing COVID-19 pandemic, but much like ghosts and zombies, the holiday refuses to simply die off. Just ask the Milwaukee County Zoo, which will provide kid-friendly creepiness with its new Boo at the Zoo drive-thru running Oct. 22-25.
For the first time, the Zoo will allow motorized vehicles (no larger than 20.5 feet long, 6.5 feet wide or 6.5 feet height) on its pathways for a 30-minute, mile-and-a-half ride through several spooky, "merry not scary" Halloween areas. The Zoo animals will not be viewable during the proceedings, as the paths will instead be filled with creepy carved pumpkin and jack-o'-lantern exhibits, ghoulishly entertaining games, lively light shows, playful Halloween displays, and concessions and merchandise stops – all taken in from the social distanced safety of your automobile and all serving as a fundraiser for the Zoo and the more than 2,000 animals under their watchful eye.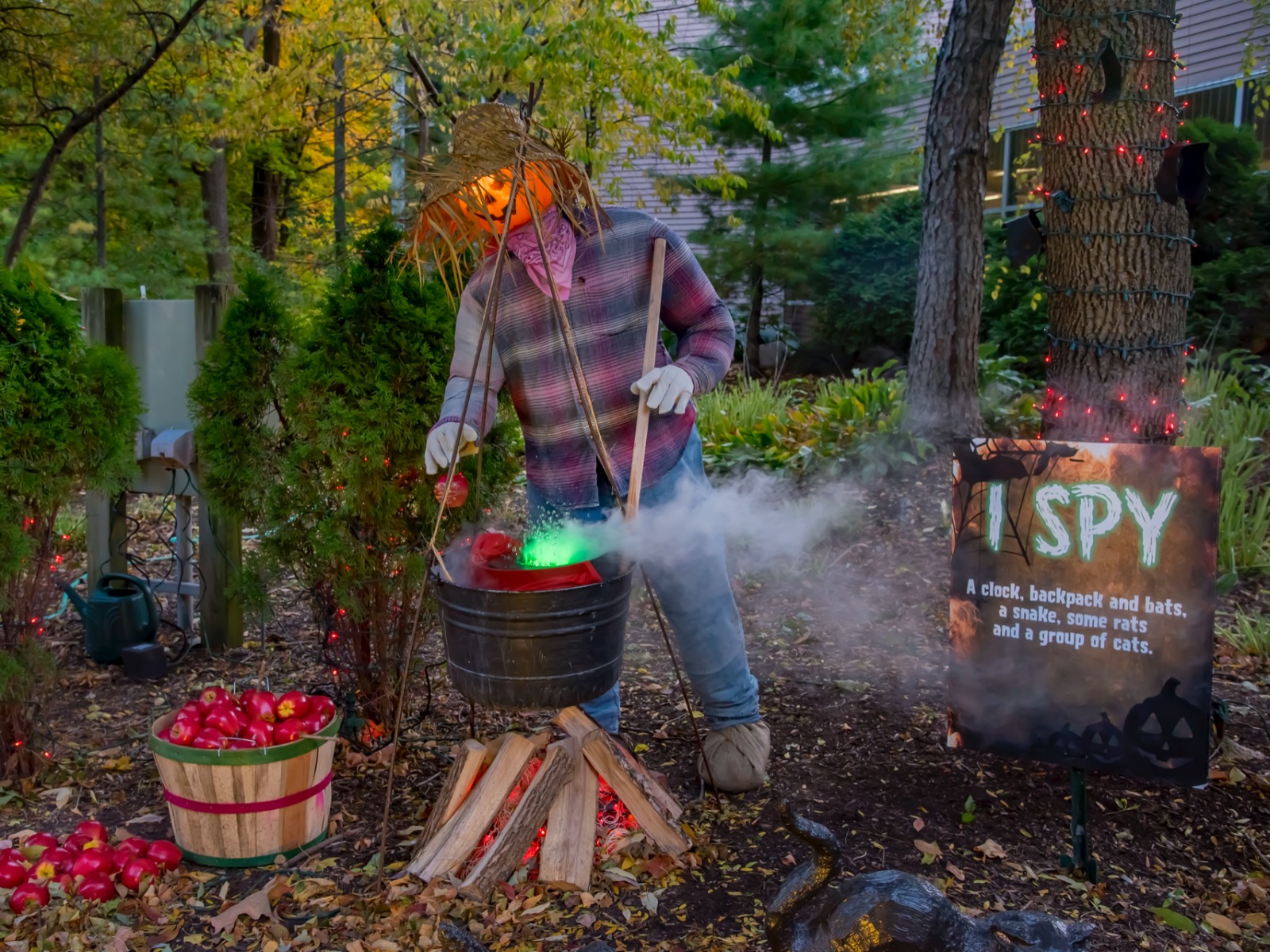 The Boo at the Zoo drive-thru will be open throughout the weekend from 5:30-9 p.m. To ensure safety and spacing, cars will be allowed through at specifically chosen times in 30-minute intervals, so advance online reservations will be required. Tickets will go on sale beginning at 8 a.m. on Wednesday, Sept. 16, exclusively at the Milwaukee County Zoo's website. Admission costs $55 per carload for general admission and $50 per carload for Zoo pass holders, with a carload equalling no more than the number of seatbelts in the vehicle.
For additional information on the Boo at the Zoo drive-thru's COVID protocols and more, visit the Zoo's website or call (414) 256-5466. And stay tuned to OnMilwaukee for more Halloween haunts this most unusual spooky season.
As much as it is a gigantic cliché to say that one has always had a passion for film, Matt Mueller has always had a passion for film. Whether it was bringing in the latest movie reviews for his first grade show-and-tell or writing film reviews for the St. Norbert College Times as a high school student, Matt is way too obsessed with movies for his own good.
When he's not writing about the latest blockbuster or talking much too glowingly about "Piranha 3D," Matt can probably be found watching literally any sport (minus cricket) or working at - get this - a local movie theater. Or watching a movie. Yeah, he's probably watching a movie.