Festival City is hopping this summer! OnMilwaukee's Festival Guide is brought to you by Potawatomi Hotel & Casino. Escape the heat and step inside!
Summerfest day three was one hell of a night before the rain came through and crashed the party.
The Big Gig was packed Saturday night, and it seemed like everyone who attended made their last day of week one memorable. When I first arrived at the Briggs & Stratton Big Backyard at 9:30 p.m., the pit and bleachers were filled, with not too many people standing behind the bleachers. With Noah Kahan playing at the UScellular Connection Stage and NLE Choppa at the Generac stage, I didn't think the Brett Eldredge concert would get as crowded as the other stages. I was wrong.
When I returned to the Briggs & Stratton Big Backyard stage at 9:45 p.m., it was completely crowded. The sea of cowboy hats and boots thickened within those 15 minutes I was gone. It was incredible how fast people flocked over to the stage. Even after relinquishing the Amp for the first time this Summerfest, country is clearly still king.
And that was all before the show began. Here are nine moments when the crowd went crazy for Brett Eldredge at the Big Gig: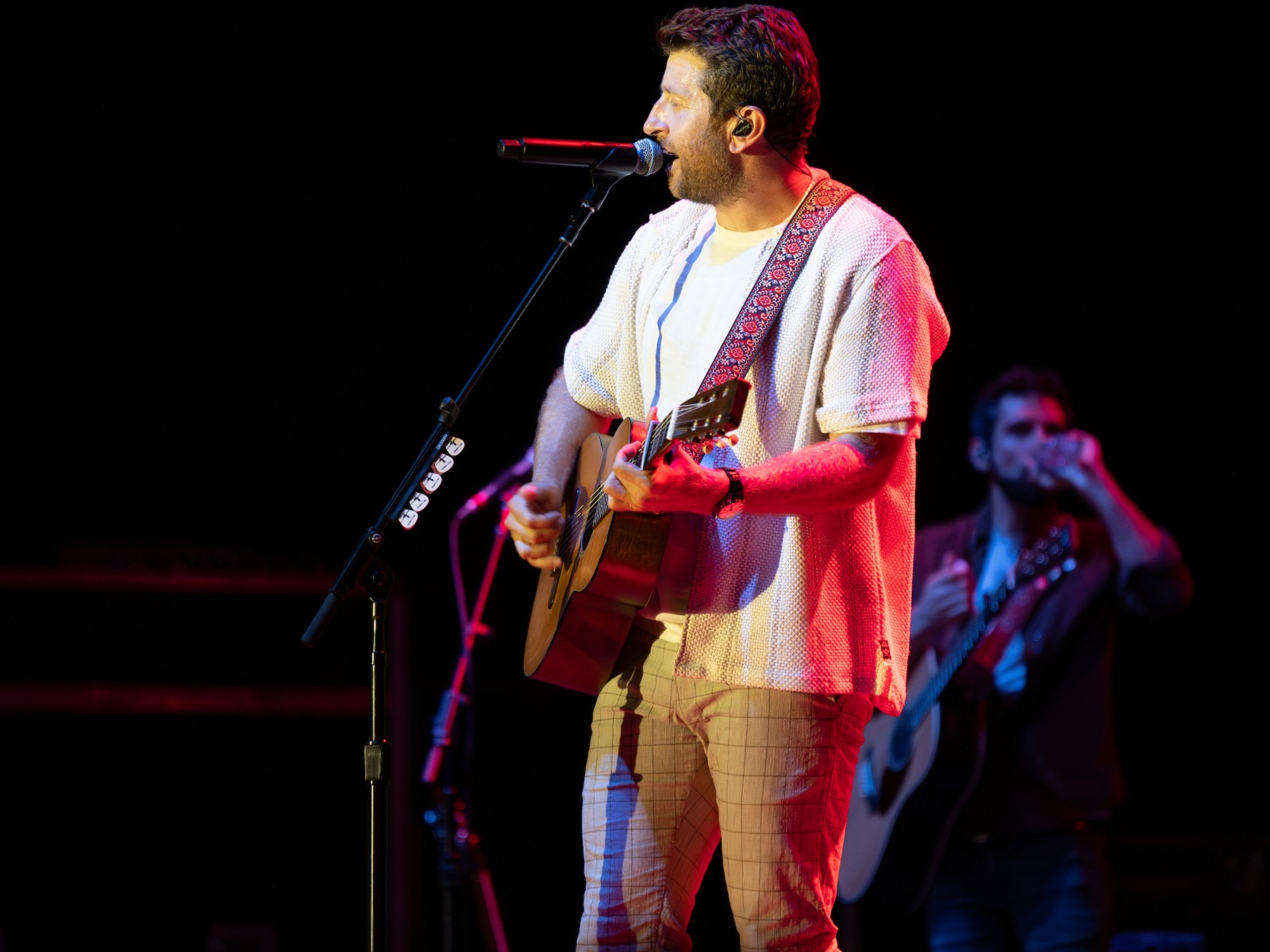 1. His entrance on stage
CMA winner and ACM nominee Brett Eldredge walked cool and confidently to center stage toward his microphone. The stage lights shined perfectly upon him, illuminating every step he took. The crowd – shoulder to shoulder on the bleachers to get a good view of the country star performing on stage – went wild as he gave a warm welcome to the concert with a "Good Day."
2. His overall performance
Eldredge refused to stay center stage the whole set; he wanted to interact with his fans. He moved across the stage and stopped at points to make perfect eye contact with fans or to point at fans to make them feel seen while he was passionately singing his heart out. It was apparent that Eldredge had control over the mood of the concert – from getting people excited to dance to "Love Someone" to swaying to slower songs like "Holy Water." There wasn't a moment that fans weren't singing or dancing on the bleachers. Each transition to a different song was smooth and flowed well together, and there wasn't a moment where the crowd's enjoyment dipped.
3. His love for Milwaukee
Right after the second song, "Don't Ya," Eldredge shared a moment with his fans. He mentioned his first show on the Summerfest grounds was at 1 p.m. – and now he's playing a 10 p.m. show for everyone. It was humbling to hear how excited he was when he shared this with his fans, the growth he went through from his first show to last night.
Later on, right after his new song "Cinnamon," Brett looked at the roaring crowd and stated, "Oh, Milwaukee. I know you like to get drunk." This pivotal point led to the song "Drunk on Your Love," with everyone singing, dancing, raising a can or cup, and tapping their boots on the bleachers. The liquor may flow here like a river, but fans at the Big Backyard were drunk on Brett Eldredge.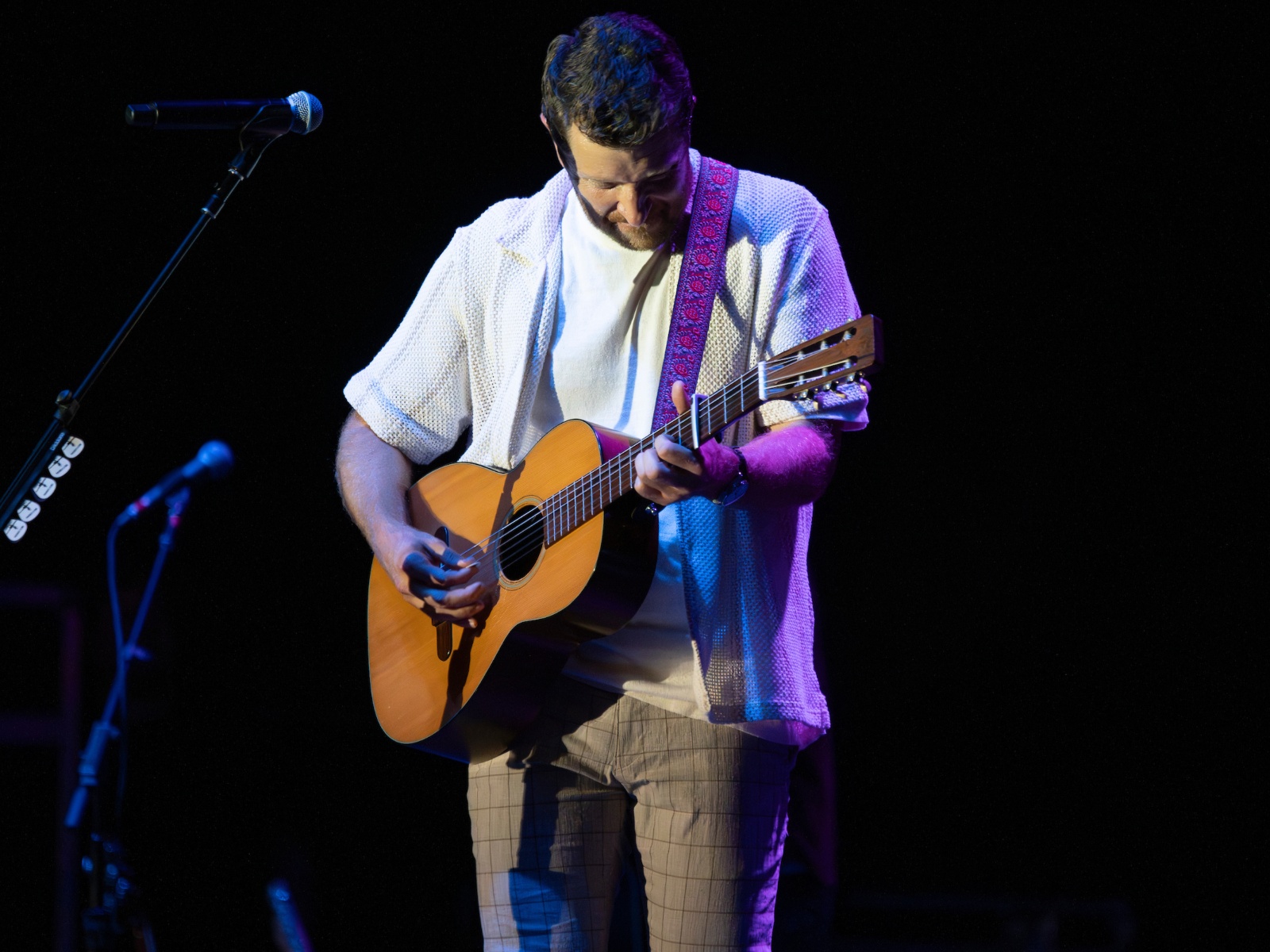 4. Special tributes
Right before Eldredge sang "Gabrielle," he was on the far right side of the stage when he read a fan's sign saying – ironically enough – "My name is Gabrielle." He responded, "Okay, Gabrielle, this one is for you!" and sang the entire song to her, putting on an impressive performance. Later, Eldredge mentioned that his parents were also in attendance, celebrating 45 years of marriage last night at his concert. He thanked his parents for teaching him about life and love before falling into "The Long Way" – a song, he stated, "about getting to know somebody for their heart and soul."
5. Brett's country songs are for everyone
No matter what kind of circumstance or mood you are in, Brett Eldredge's country songs are meant for everyone. Before he sang the song "Hideaway," Eldredge mentioned to the crowd that he's from Paris, Illinois and he likes to go places nobody has ever heard of. He encouraged everyone to take some time for themselves to escape to a hideaway to relax or find themselves. He then proceeded to add small mentions before other songs about how they're for anyone and everyone in love, life and beyond.
6. Many thanks
Eldredge took the time to thank everyone in the crowd, staying "Thank you for making me feel at home" to cheers erupting from his fans. He also shared how Summerfest means a lot to him, and that the whole band means the world. Then he thanked "the Briggs crew and everyone who showed up" one last time.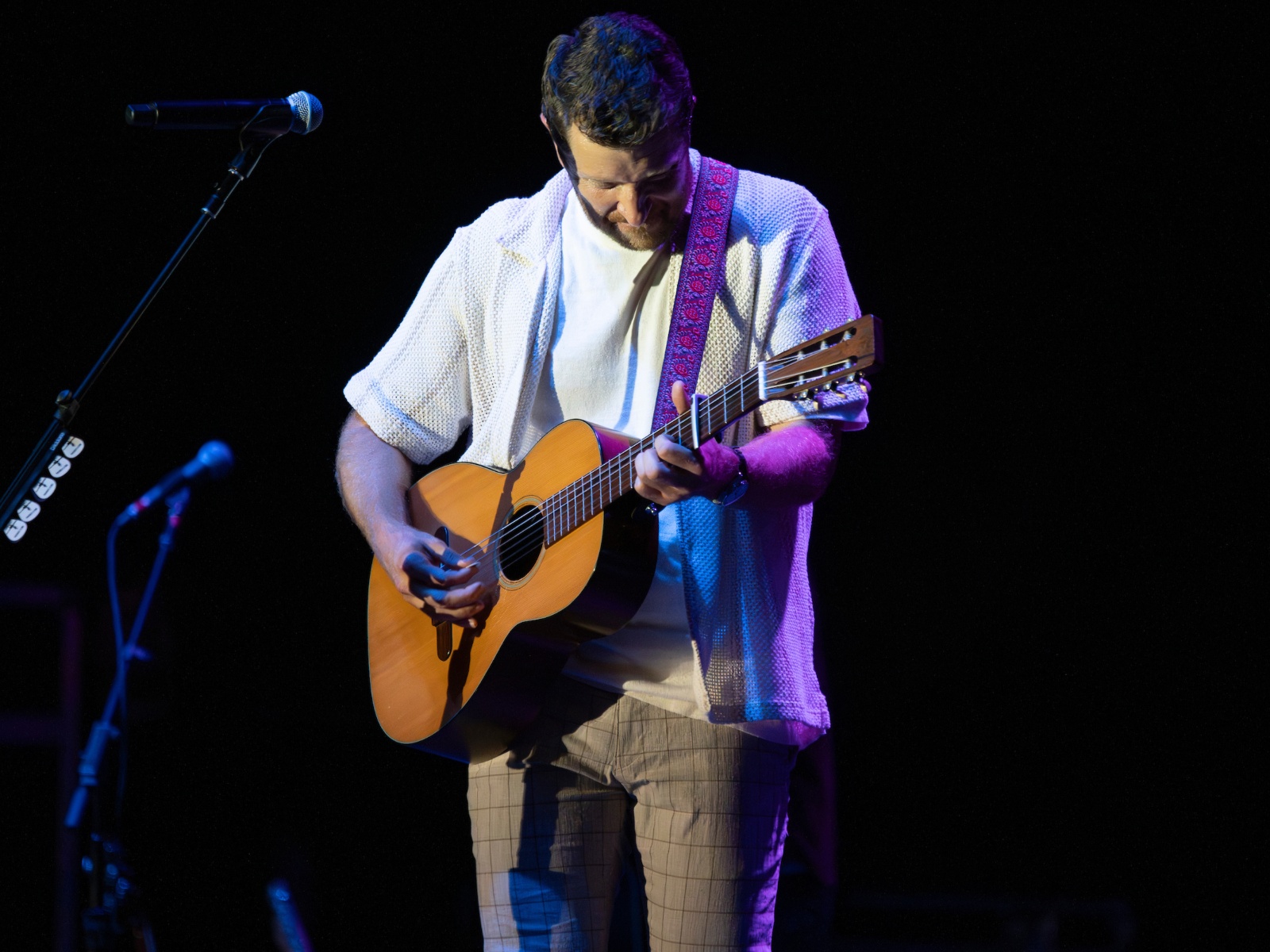 7. Rocking out at the Briggs & Stratton Big Backyard, country style
From guitar and piano riffs to using phone flashlights to light up the stage and at one point getting wild and weird to the song "Lose My Mind," Eldredge's show was perfect to rock out to country music and hear the sound of boots stomping on bleachers – the ultimate sign that everyone was having a rockin' good time.
8. Everyone's screws came loose during the song "Lose My Mind"
It's right there in the lyrics: "Always find a way to mess me up and drive me wild; I love the way you make me lose my mind, lose my mind." That's what happened on Saturday night: Everyone freaked out when they heard the first couple of cords to the song. The crowd began to sing with Brett Eldredge, especially during the "You make me crazy" part of the song.
9. He ended the concert on a good note
When the concert reached the end, fans immediately asked for an encore. Eldredge and his band obliged, playing two more songs: "The One You Need" and "Beat of the Music." This was just enough of a final touch for the 90-minute concert, with fans getting a treat when a badass piano riff broke out and stole the show. Eldredge was running around getting selfies with people in the pit – and he signed Gabrielle's sign while the band continued to play. It was a perfect last riff for the concert.
Setlist
"Good Day"
"Don't Ya"
"Get Out of My House"
"Gabrielle"
"Love Someone"
"Cinnamon"
"Drunk on Your Love"
"Hideaway"
"The Long Way"
"Holy Water"
"I Feel Fine"
"Lose My Mind"
"The Reason"
"Wanna Be That Song"
Encore
"The One You Need"
"Beat of the Music"
Courtney Bondar is an adventurous Multimedia Journalist at OnMilwaukee, covering all things Milwaukee. Born and raised in Greendale, WI, Courtney has a deep-rooted connection to her hometown and a strong desire to explore and showcase the vibrant city of Milwaukee.
You can often find Courtney all over Milwaukee, attending exciting events - documenting her experiences on her Instagram stories. Her genuine enthusiasm for her work shines through in her posts - as she strives to capture the beauty of the city and shares it with her followers.
Courtney's passion for writing is evident in her engaging and heartfelt articles. While she covers a wide range of topics, she particularly enjoys delving into the intricacies of dating culture and the art of mixology. Her insightful and thought-provoking pieces offer a unique perspective on these subjects, captivating readers with her authenticity and wit.
After dedicating herself as an intern at OnMilwaukee, Courtney's hard work and dedication paid off when she earned her well-deserved diploma. Now, as OnMilwaukee's first full-time multimedia journalist, she is fully committed to continuing her journey - bringing her distinctive voice and storytelling skills to the forefront.