The brewing process is nearly complete and the red-hot Milwaukee Brewers are ready to cool down with a frosty beverage. On Thursday, Aug. 10, "Beerded Brewer IPA," a beer that Eric Thames, Oliver Drake and All-Star Corey Knebel helped create with the master brewers at MillerCoors, will make its Miller Park debut.
The rare, limited-release beer will be available exclusively for the first 1,000 fans who purchase the special "Beerded Brewer IPA on Tap" ticket package for the Aug. 10 game at Miller Park. There will be no other public availability of this unique beer. Packages will go on sale at 10 am today.
"This project has been fun for everyone involved, and we join Eric, Oliver and Corey in appreciating the efforts from our friends at MillerCoors to make this experimental IPA a reality for one night," said Brewers Chief Operating Officer Rick Schlesinger. "Our players had a terrific time on their day off creating this beer at the Miller Valley pilot brewery, and with the popularity of limited-release offerings, we are excited to be able to share the finished product with our fans."
Earlier in May, noted "beer fans" Eric Thames, Oliver Drake and teammate/home brewer/All Star Corey Knebel spent an entire day getting into the science of beer, working with longtime Brewers partner and supporter MillerCoors to create a limited release offering exclusive to Miller Park. Thames personally submitted his "wish list" for style, taste, appearance and aroma to the experts at the MillerCoors pilot brewery. After mashing, fermenting and fine-tuning, the beer is nearly complete.
"As longstanding partners of the organization, we were thrilled to host the Milwaukee Brewers and create this special beer," said Jim Kanter, MillerCoors general manager for Wisconsin. "We just hope the fans will enjoy the finished product as much as we enjoyed making the brew in Miller's home city with Miller's home team."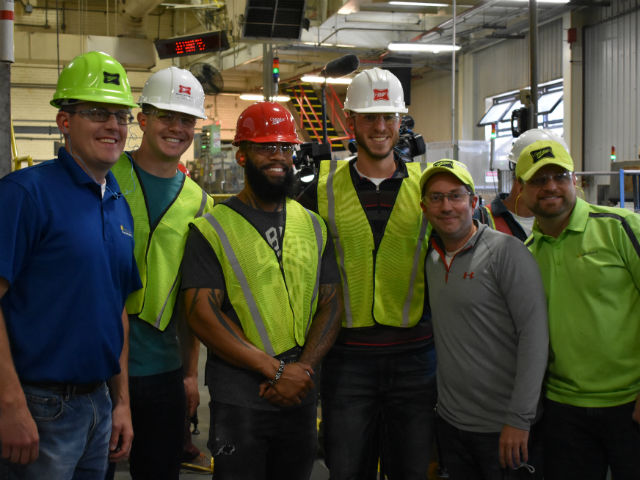 There will be no general availability of Beerded Brewers IPA. Fans can enjoy this limited-edition release only by purchasing the Beerded Brewer IPA on Tap ticket package. Beer lovers will receive a 12oz pour of Beerded Brewer IPA, a special Beerded Brewer IPA glass, a 16oz Barrelman Ale, as well as a ticket to that night's contest against the Minnesota Twins.
Packages are limited to the first 1,000 sold and begin at $39 for Loge Outfield Box and $49 for a Field Outfield Box. For more information, or to purchase this unique ticket package, fans can go to brewers.com/themenights or call (414) 902-4000.