The coronavirus pandemic has changed our everyday life, but it doesn't need to change who we are. So, in addition to our ongoing coverage of the coronavirus, OnMilwaukee will continue to report on cool, fun, inspiring and strange stories from our city and beyond. Stay safe, stay healthy, stay informed and stay joyful. We're all in this together. #InThisTogetherMKE
The Brewers and Cubs may not have been able to take the field today to continue their heated rivalry, but thanks to a new bobblehead, their not-so-friendly competition found a way to live on this unusual Opening Day.
Courtesy of manufacturer FOCO, the National Bobblehead Museum today introduced a new officially licensed, limited edition bobblehead in honor of the "I-94 Rivalry," featuring both Bernie Brewer and the Cubs mascot, Clark, getting ready to duke it out over the NL Central.
"No one knows when the MLB season will start, but we wanted to give fans a reason to smile and something to look forward to on what would have been Opening Day," said National Bobblehead Hall of Fame and Museum co-founder and CEO Phil Sklar, in a release. "The I-94 Rivalry is one of the most intense in baseball, and this bobblehead is the perfect way to commemorate the passion and excitement of both teams and fan bases."
The dual bobbleheads are currently available on the National Bobblehead Museum's website as well as at the museum itself (when it re-opens). Each collector's item costs $60 plus an $8 flat-rate shipping fee – and there are only 1,000 made, so supplies are limited.
So swing away. It's the perfect way to remember easily the strangest Opening Day of our lifetime as well as the perfect way to pay tribute to one of our fiercest rivalries – though maybe I'm just saying the latter because Bernie Brewer totally looks like he could take Clark in this fight. Maybe it's my Brew City bias, but his bobblehead looks far more aggressive and intense than Clark. Hopefully it's a sign of things to come when the 2020 baseball season starts up ... sometime.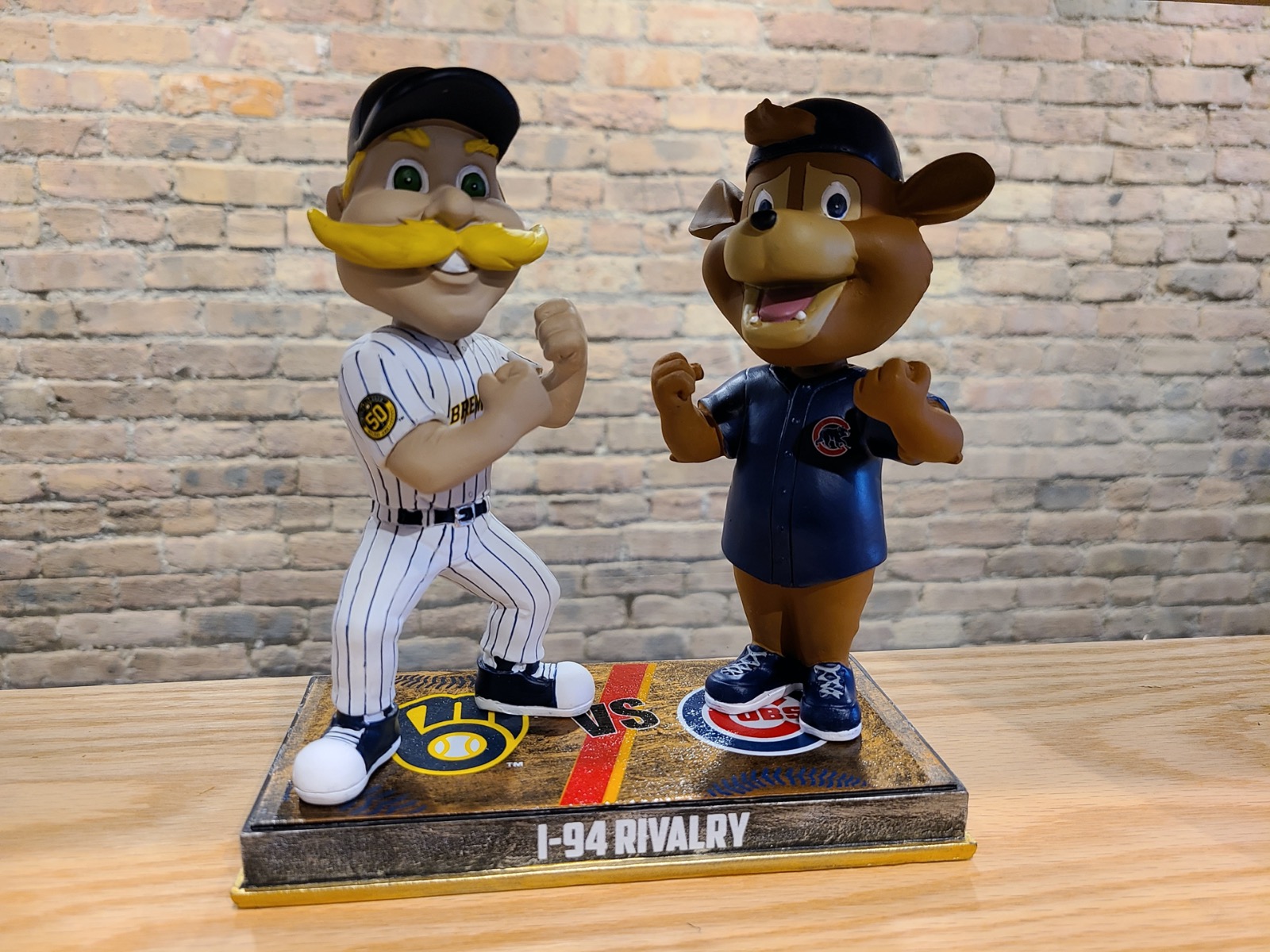 As much as it is a gigantic cliché to say that one has always had a passion for film, Matt Mueller has always had a passion for film. Whether it was bringing in the latest movie reviews for his first grade show-and-tell or writing film reviews for the St. Norbert College Times as a high school student, Matt is way too obsessed with movies for his own good.
When he's not writing about the latest blockbuster or talking much too glowingly about "Piranha 3D," Matt can probably be found watching literally any sport (minus cricket) or working at - get this - a local movie theater. Or watching a movie. Yeah, he's probably watching a movie.