"Bar Month" at OnMilwaukee is brought to you by Miller Brewing Company, calling Milwaukee home since 1855. For the entire month of March, we're serving up fun articles on bars, clubs and beverages – including guides, the latest trends, bar reviews, the results of our Best of Bars poll and more. Grab a designated driver and dive in!
The Milwaukee Brewers added a fun new way for their tailgate-loving fans to pregame this season, teaming with Block Party Suites to create the Brew Crew Bar in the Yount lot on the east side of Miller Park.
The pop-up party destination will debut on Opening Day, when the Brewers host the Colorado Rockies, but the media got a preview Friday. The Brew Crew Bar will feature live entertainment, including DJs and music sets; multiple bars serving beer, mixed drinks and soft drinks; lounge furniture items like couches, chairs and low- and high-top tables; outdoor heaters to keep fans warm for chilly April nights; tailgate games, such as the ever-popular cornhole; phone chargers so people can continue Snapchating their experience; and premium suite options offering rooftop viewing platforms and satellite TV with surround sound.
The Brew Crew Bar will be open to the public for approximately 40 games in 2017, including Opening Day, all Saturday and Sunday games, and some select Friday night contests. For many of the remaining games, the Bar will be available for private group rentals.
Here are 11 photos of the new Brew Crew Bar; it should look even more awesome when shivering media members on an early-Spring gray day are replaced by smiling, beer-drinking fans on a resplendent summer weekend.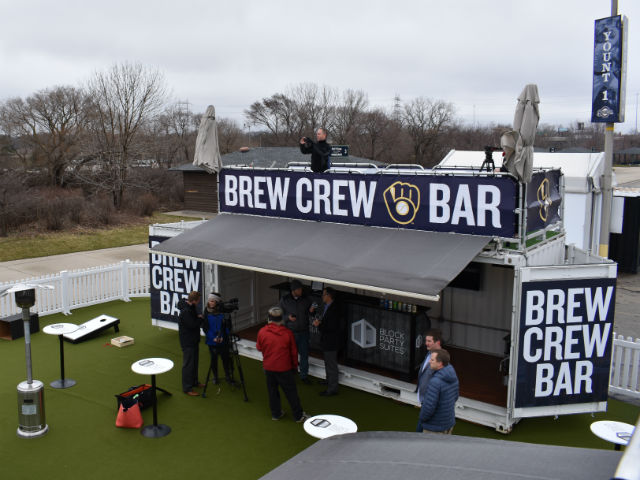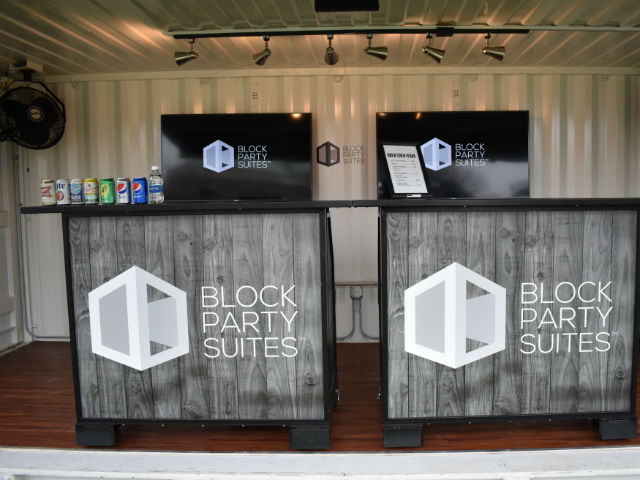 Born in Milwaukee but a product of Shorewood High School (go 'Hounds!) and Northwestern University (go 'Cats!), Jimmy never knew the schoolboy bliss of cheering for a winning football, basketball or baseball team. So he ditched being a fan in order to cover sports professionally - occasionally objectively, always passionately. He's lived in Chicago, New York and Dallas, but now resides again in his beloved Brew City and is an ardent attacker of the notorious Milwaukee Inferiority Complex.
After interning at print publications like Birds and Blooms (official motto: "America's #1 backyard birding and gardening magazine!"), Sports Illustrated (unofficial motto: "Subscribe and save up to 90% off the cover price!") and The Dallas Morning News (a newspaper!), Jimmy worked for web outlets like CBSSports.com, where he was a Packers beat reporter, and FOX Sports Wisconsin, where he managed digital content. He's a proponent and frequent user of em dashes, parenthetical asides, descriptive appositives and, really, anything that makes his sentences longer and more needlessly complex.
Jimmy appreciates references to late '90s Brewers and Bucks players and is the curator of the unofficial John Jaha Hall of Fame. He also enjoys running, biking and soccer, but isn't too annoying about them. He writes about sports - both mainstream and unconventional - and non-sports, including history, music, food, art and even golf (just kidding!), and welcomes reader suggestions for off-the-beaten-path story ideas.