I love it when I discover a band from another band. Take the Black Rebel Motorcycle Club, for example, which played Saturday night at the U.S. Cellular Stage. I learned of their existence because I'm a big fan of The Dandy Warhols, which turned me on to The Brian Jonestown Massacre, which introduced me to BRMC.
Each of these three groups is differently great in their own way, but they share some commonalties. In the case of Black Rebel Motorcycle Club, lead singer Peter Hayes played guitar and bass for Brian Jonestown Massacre, and you could definitely hear their influence tonight at the final night of Summerfest.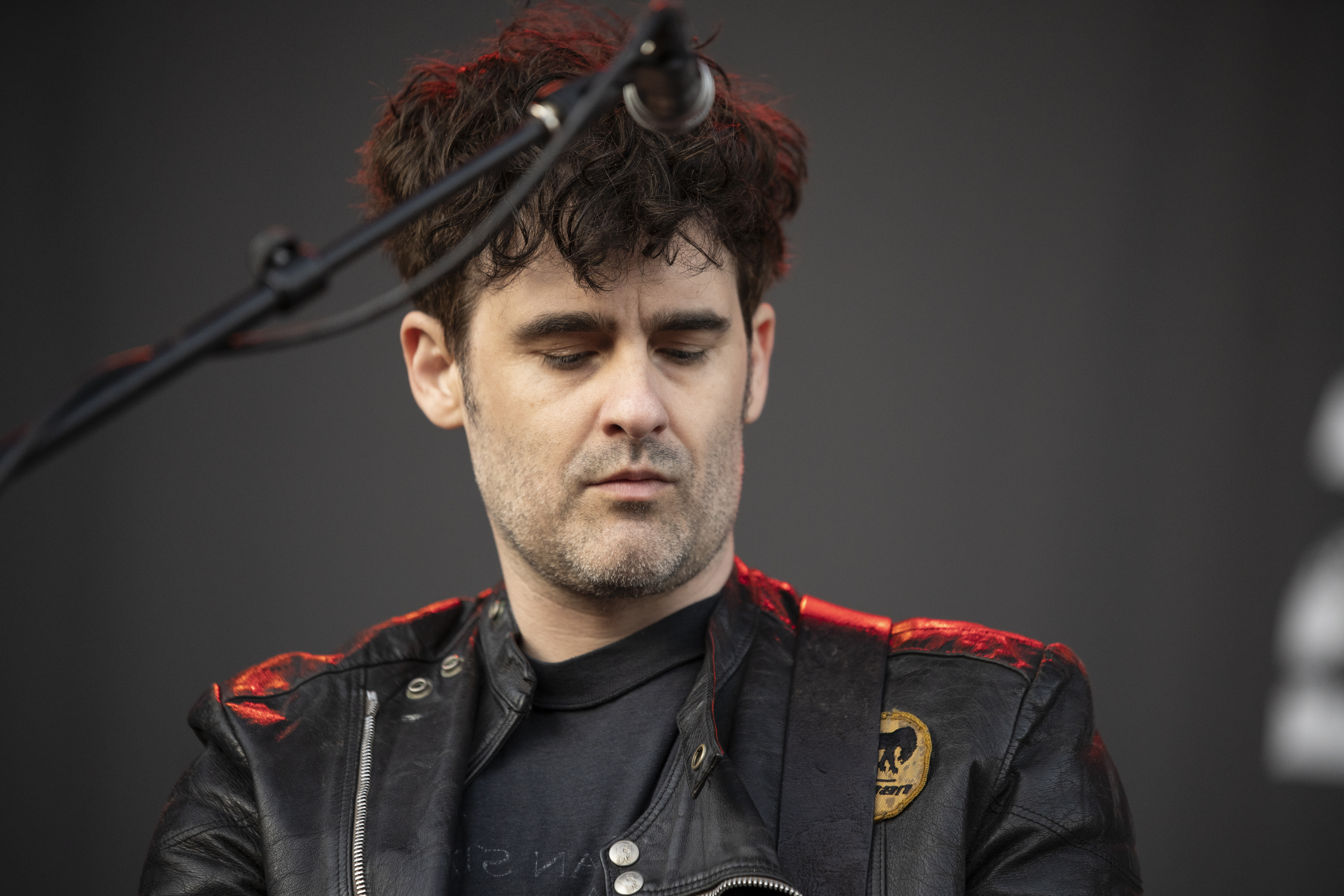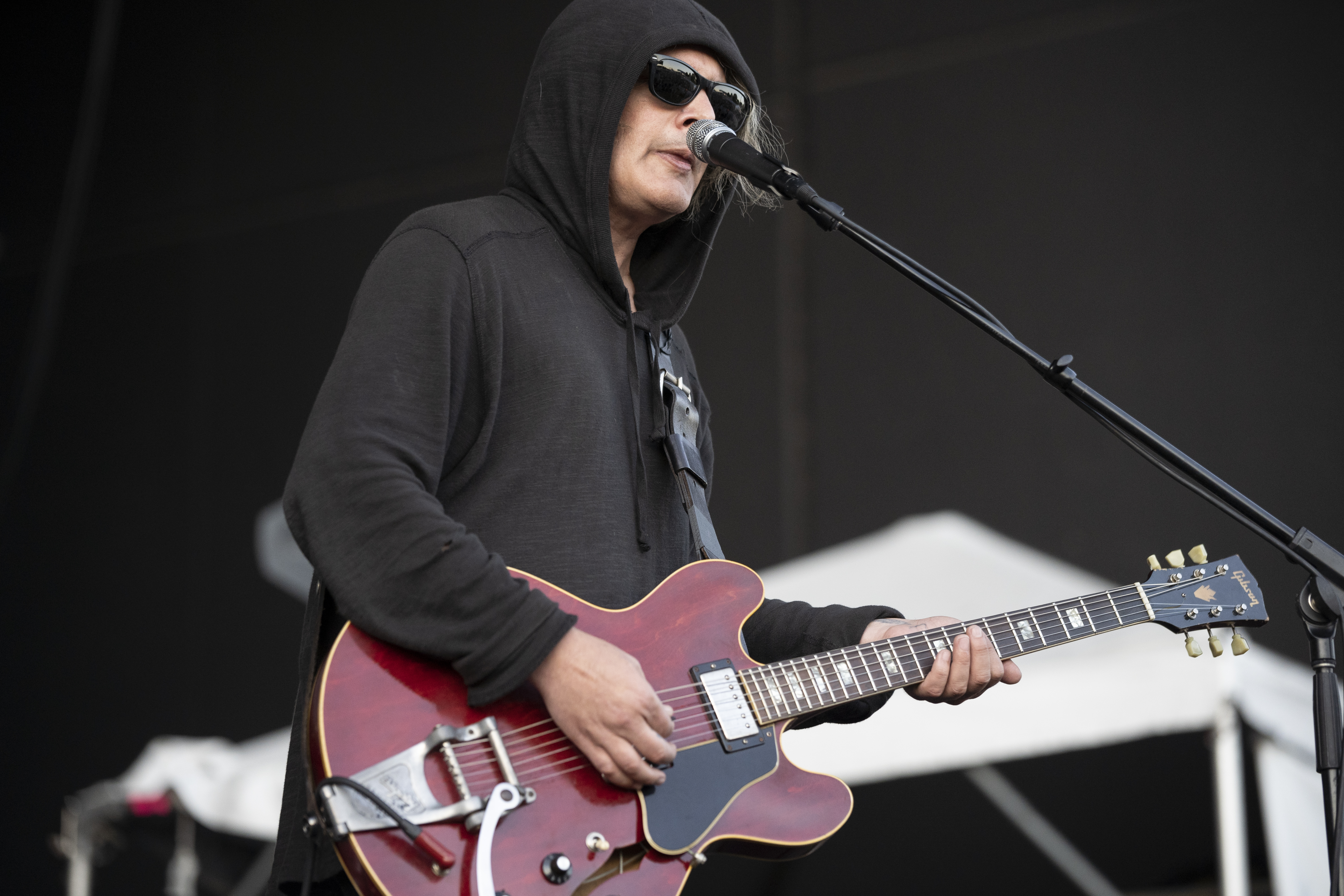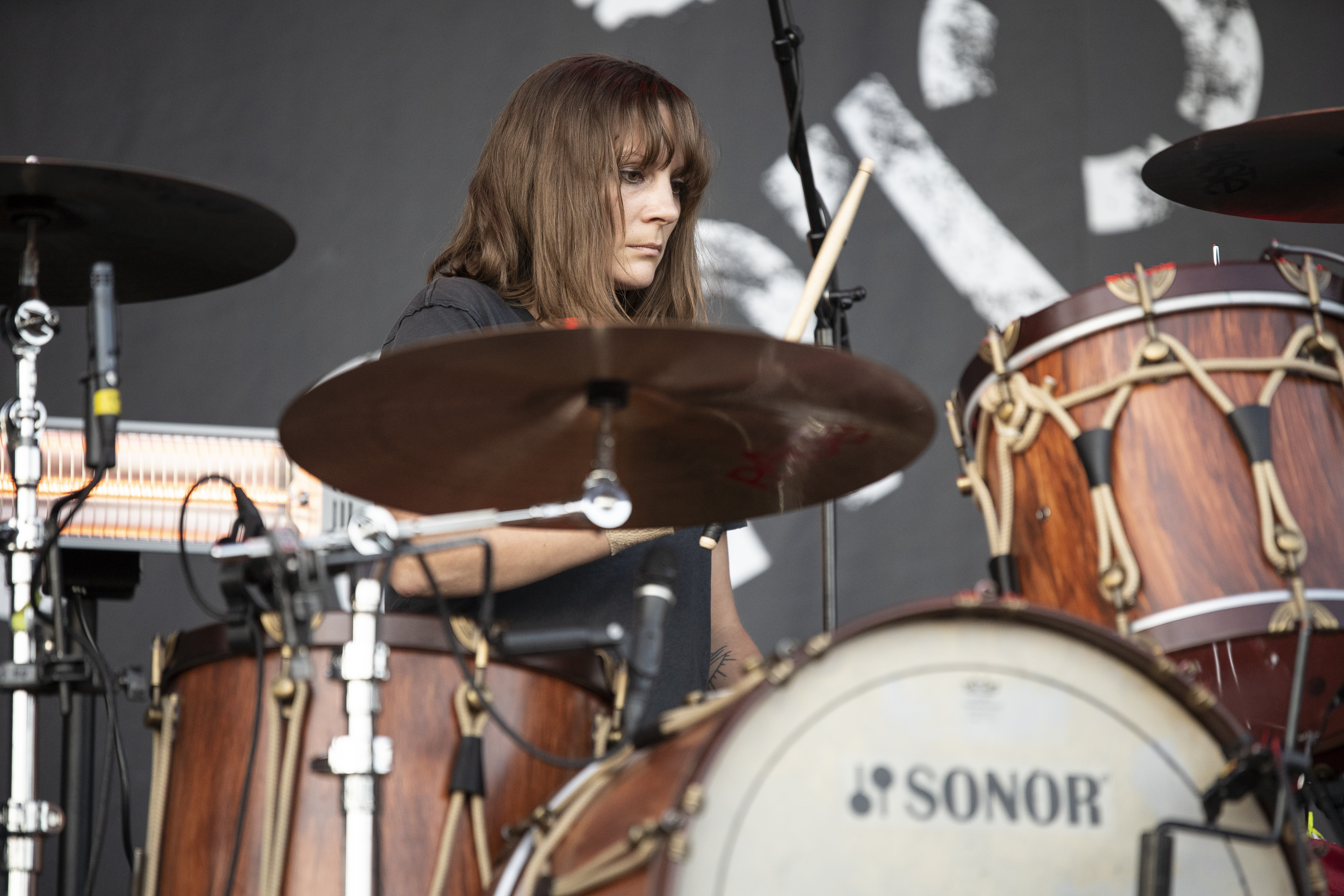 Dressed in all black, of course, Robert Been was wearing a hoodie and shades, looking like a cool version of the Unabomber. Hayes was wearing a motorcycle jacket with rockstar stubble. Leah Shapiro rounded out the group on drums, also all clad in black. Live, they remind me of Love and Rockets.
This is one of those bands in which I freely admit I don't every song of their eight albums. I usually tell Apple Music to start playing their work and then sit back and acknowledge how cool each one sounds. It felt like the audience felt the same way; it was a good crowd but not packed for an 8:15 show, and I saw at least one guy wearing a BJM shirt like the one I wore. Thankfully, Lisa, the woman next to me, helped me figure out the songs I didn't know off the top of my head for the set list below.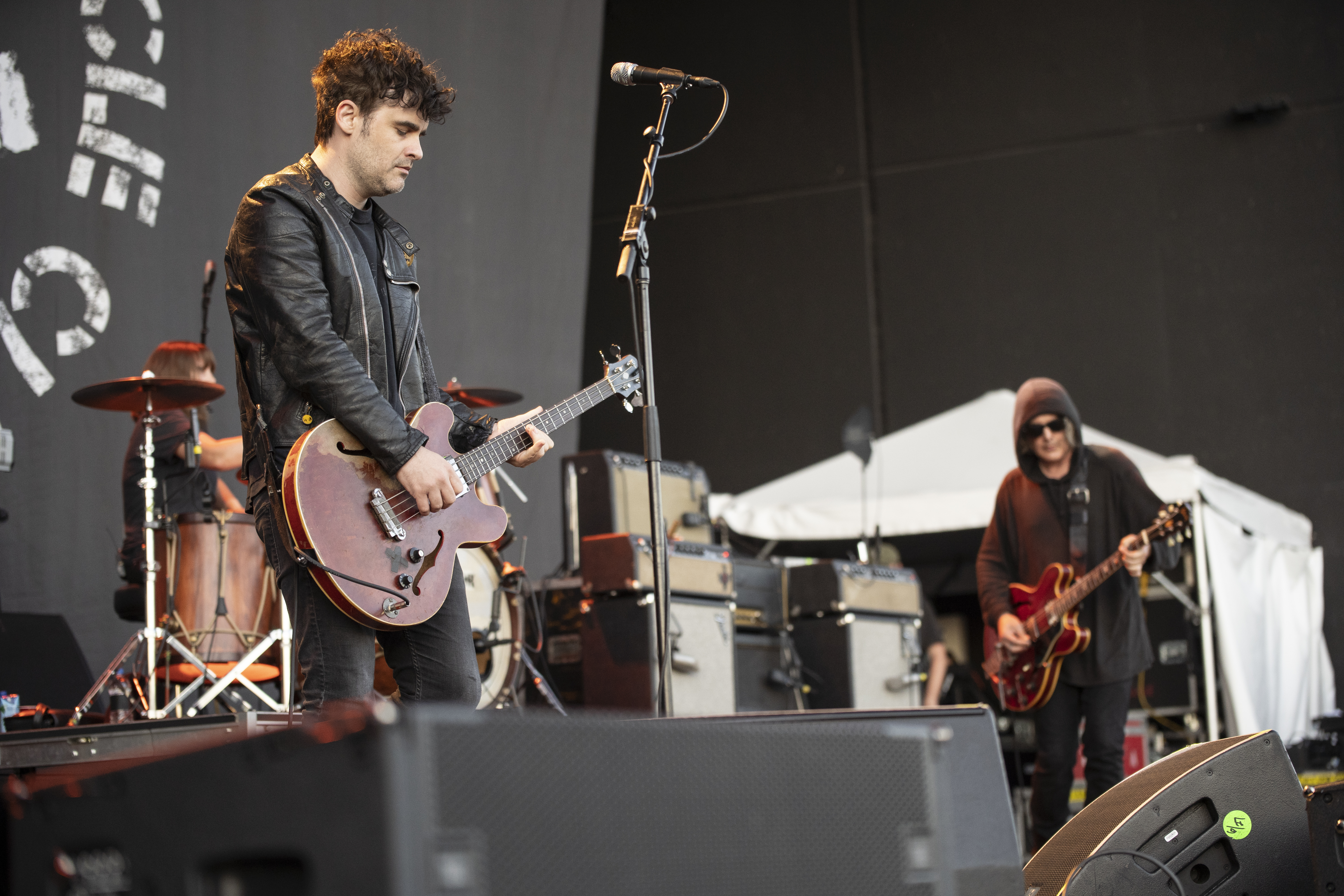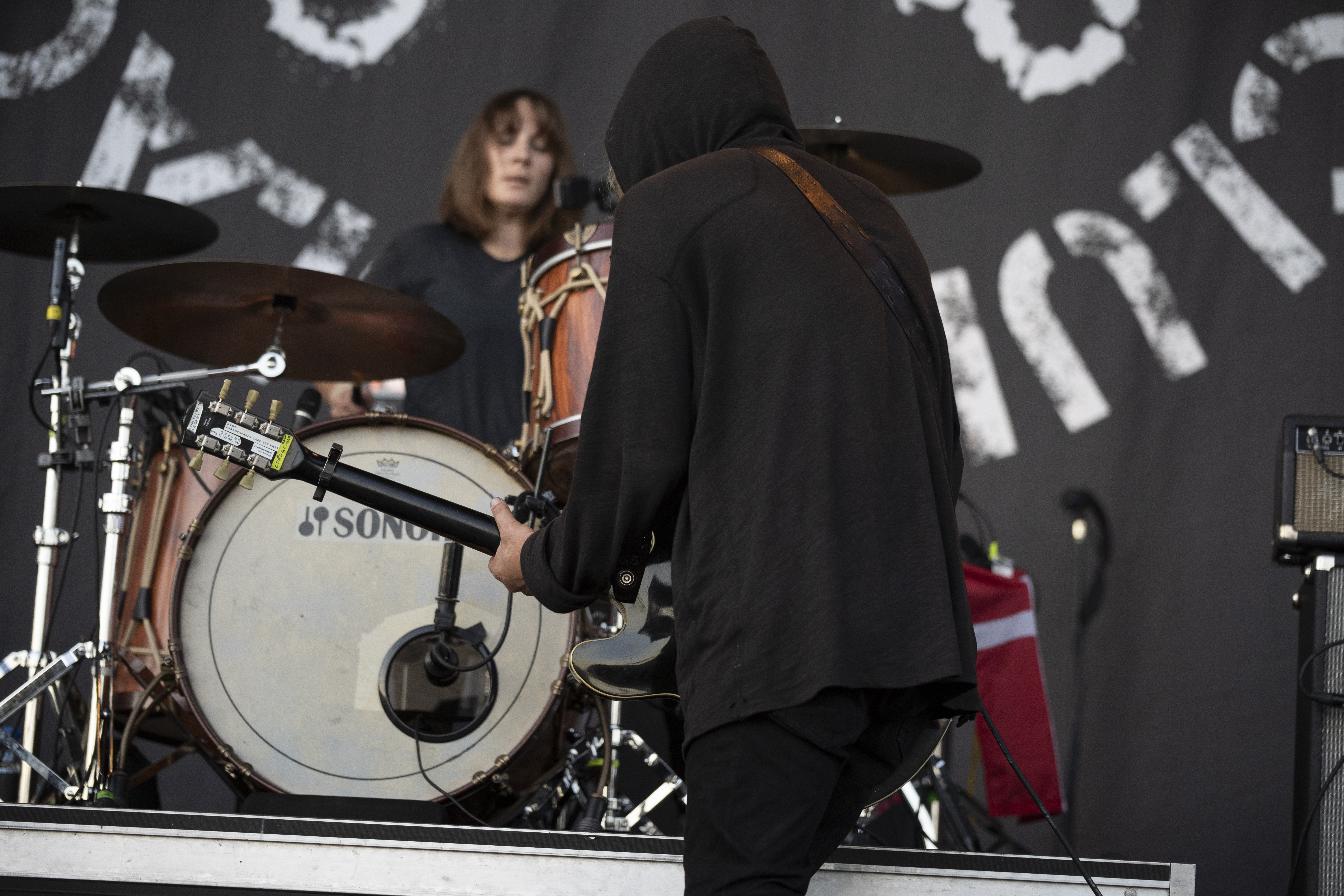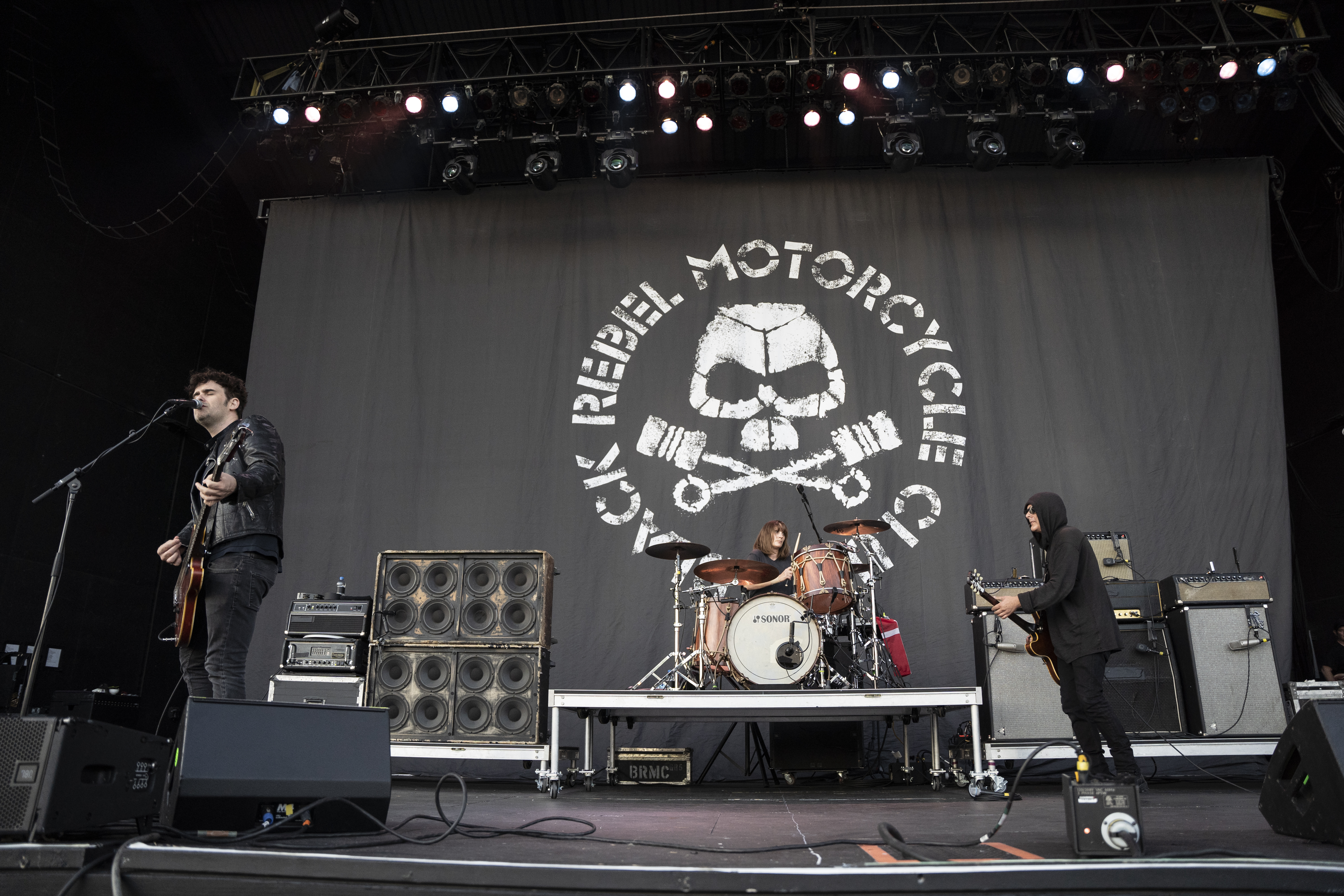 The San Francisco band isn't the kind of group that gets a lot of airplay, but I know I was happy to hear songs like "Berlin," and my all-time favorite of theirs, "Spread Your Love." In that particular tune, the fuzzed out and vampy guitar progressions smacked of BJM, and I love it.
Unlike BJM, there was almost zero banter with the crowd in the 55 minute set. That's fine. It was tight without it.
I could be wrong, and please correct me if I am, but I don't think BRMC was utilizing a regular bass guitar. I think Hayes was strumming a bass guitar with a capo and string or two tuned differently. And if that's the case, they put out a lot of noise for only three people. There was other trickery, too: I swear I heard a piano on "Awake," but didn't see one.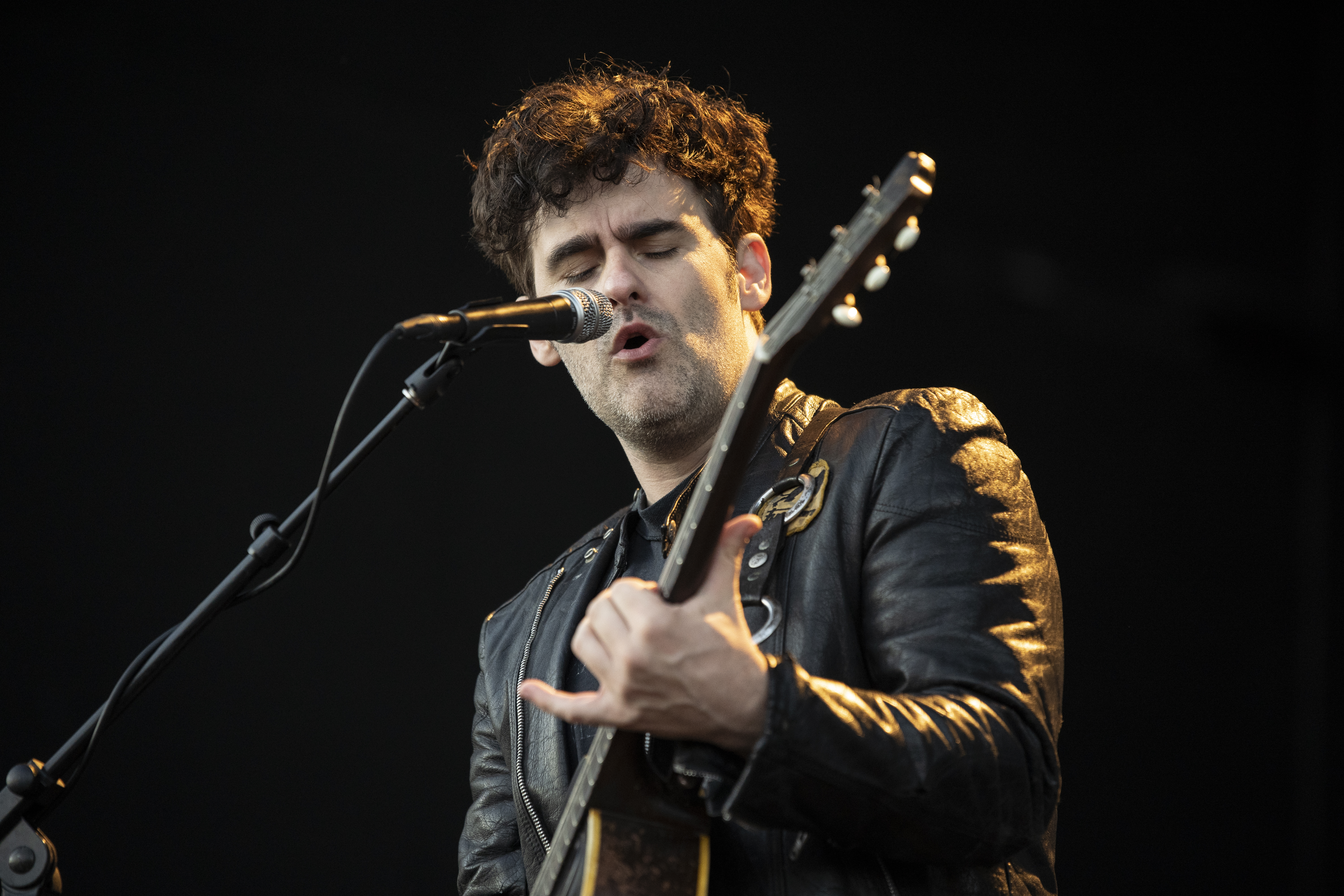 This crowd on the final night of Summerfest stood blissed out like me, which by the way, felt like it's been going on all summer. That's not a complaint as a fan, but having talked to colleagues in the working media and behind-the-scenes employees at the Big Gig, it's definitely more draining when it's spread out over three weekends than compressed into one big sprint. I know a lot of people, myself included, who will need to take a few vacation days starting tomorrow, including the Jo Jo's Martini staff I caught up with after who were just as spent as I was tonight.
Nonetheless, I'm thrilled that I could see BRMC at Summerfest in this kind of setting. Between Hayes and Been, there hasn't been a ton of turnover or drama in this lineup (unlike BJM). Just consistent, bad-ass rock and roll. And that's exactly how I liked it tonight.
See you next year, Summerfest. Thanks for a return to normalcy. Everyone in Milwaukee needed that.
Set list:
Red Eyes and Tears
King of Bone
Beat the Devil's Tattoo
Berlin
Hate the Taste
In Like the Rose
Awake
US Government
Spread Your Love
Whatever Happened To My Rock and Roll
Andy is the president, publisher and founder of OnMilwaukee. He returned to Milwaukee in 1996 after living on the East Coast for nine years, where he wrote for The Dallas Morning News Washington Bureau and worked in the White House Office of Communications. He was also Associate Editor of The GW Hatchet, his college newspaper at The George Washington University.
Before launching OnMilwaukee.com in 1998 at age 23, he worked in public relations for two Milwaukee firms, most of the time daydreaming about starting his own publication.
Hobbies include running when he finds the time, fixing the rust on his '75 MGB, mowing the lawn at his cottage in the Northwoods, and making an annual pilgrimage to Phoenix for Brewers Spring Training.