Bryan Cherry says he started playing guitar "late in life" at the age of 23. He's been dedicated to the craft ever since and last week released his seventh album, "Trainwreck."
Cherry, who has contributed numerous music articles and reveiws to OnMilwaukee, has an upcoming gig at Tonic Tavern on Saturday, April 16 from 4 to 7 p.m. for their summer concert series kick-off with Roxie Beane and Steph Lippert.
In 2022, Cherry was named WAMI's winner for Best R&B/Soul Artist in Wisconsin.
A huge Beatles' fan, Cherry says one of his biggest inspirations to perform is the song "Blackbird" and that he's watched the documentary "The Beatles: Get Back" four times since Disney released it earlier this year.
OnMilwaukee recently had the chance to catch up with Cherry and find out more about the process of creating "Trainwreck" and the kind, talented people who contributed to it.
OnMilwaukee: When did you start the process of creating "Trainwreck?"
Bryan Cherry: The process started 20 years ago when I walked into the House of Guinness and Hayward Williams was playing tunes in his high, lonesome voice. We remained on each other's periphery for 20 years until it turned out his daughter went to the same school as my son, Miles. We chatted occasionally and one day I asked who produced his last record, "Every Color Blue" and he said he did. He said if I ever needed help to call him. I did the next day.
Within a week I sent him my demos of the songs on "Trainwreck." By the next week he had rearranged the tunes beautifully. Fast forward another four weeks and the record was completed and even mastered, that is to say ready to go and play in the market.
Where did you do most of the writing and practicing that led up to this release?
I wrote all of the songs either in my basement or at my kitchen table in my small Bay View home.
Where does the title of the album come from?
The title of the record comes from a relationship I had a million years ago. I fell in love with a trainwreck and I couldn't resist because her beautiful disaster was going my way.
How many albums do you have now?
This is my, hopefully, lucky seventh release.
How would you describe it?
I would describe "Trainwreck" as a violent collision between soul and Americana music, hemmed together by my, maybe predictably, metaphysical musings on love and its entanglements.
Where did you record it?
I recorded it in Williams' basement. It was a pure joy portal. He allowed me to be free and try things. Then he sent it to a piano player in Boston, Brooks Milgate, and a drummer out of Chicago, Charles Koltak, and they both just played amazingly. A funny thing is that I still haven't met them in real life.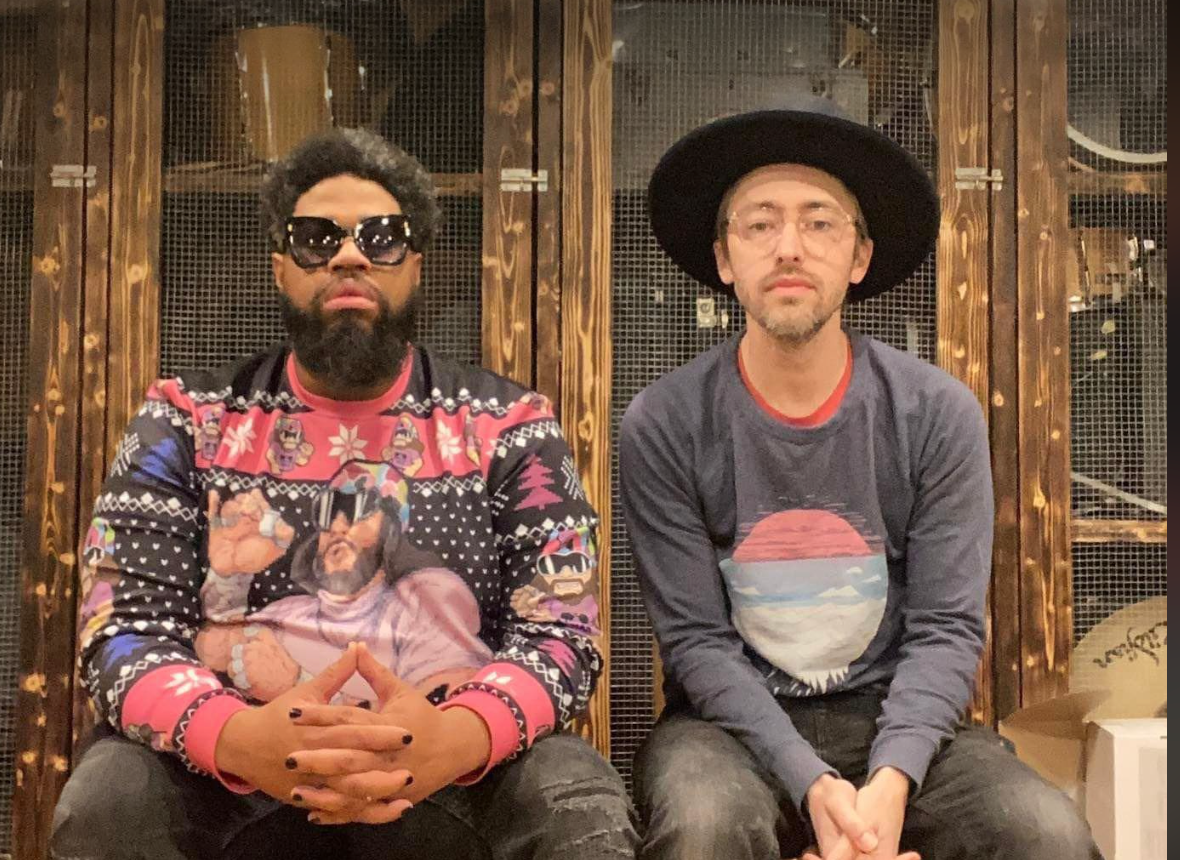 How many years have you been playing guitar? Did you grow up in a musical family?
I started playing late in life. I was 23ish when I really tried to play guitar for the first time. My roommate played, so I got lucky. I've been performing music officially since that day my roommate played "Blackbird" by The Beatles. Or, at least, trying to perform music that is. For a very long time, I was very bad at playing music.
No one in my family save my Uncle Bruce played music. He gifted my family a guitar when I was 17 but I never even tried to touch it funnily enough.
Do you have any upcoming gigs?
On April 16, I'll be at Tonic Tavern from 4 to 7 p.m. for their summer concert series kick-off with Roxie Beane and Steph Lippert. I have other dates in Racine and Oshkosh. They are on my Facebook page.
What or who inspires you?
This crazy mystery that we're all giving life to. The small interactions that you can barely see. The conjunction between Jupiter and Neptune in Pisces. Words. Too many artists to name but I'll try. Andre 3000, Jason Isbell, Paul McCartney, Funkadelic, Ray LaMontagne, John Coltrane, Michael Corleone.
What about the album are you most proud?
Its instincts, its compassionate view of the narrator of each song. Its recklessness.
What is your favorite part of the Beatles documentary?
Well, I'm a freak and am currently in my 4th viewing of the documentary. When John and Paul are in the lunchroom and there's no video and they don't think they're being recorded is my favorite. To hear the tenderness in their voices as the contemplate their egos and the havoc they have already wrought. The scene makes me emotional.
Anything you want to close with?
Yeah, I just want to thank Ian McCain (FM 102/1) who didn't know me from a hill of beans, but he took a chance and played, and continues to play "No Good Kinda Lover."
I loved him as a person who I randomly met at The Backyard Bayview. We chatted for like 25 minutes before he asked what I did or he did. I just really appreciate so many people. Such as Sean Williamson who orchestrated all of the art direction and amazing behind-the-scenes work to properly lift "Trainwreck" into the world.
To purchase Bryan Cherry's "Trainwreck," go here.

Molly Snyder started writing and publishing her work at the age 10, when her community newspaper printed her poem, "The Unicorn." Since then, she's expanded beyond the subject of mythical creatures and written in many different mediums but, nearest and dearest to her heart, thousands of articles for OnMilwaukee.

Molly is a regular contributor to FOX6 News and numerous radio stations as well as the co-host of "Dandelions: A Podcast For Women." She's received five Milwaukee Press Club Awards, served as the Pfister Narrator and is the Wisconsin State Fair's Celebrity Cream Puff Eating Champion of 2019.