After a back and forth battle between two of the best teams in the Eastern Conference, the Bucks fell 123-120 to the Philadelphia 76ers on Thursday night, in a game that went down to the final seconds.
Although without James Harden, who was just traded to Philly from the Brooklyn Nets, big-man Joel Embiid was all they needed, leading all scores with 42 points on only 21 shots. Fans witnessed a battle between two MVP favorites – and unfortunately for Bucks fans, the bad guys came out on top.
Despite the loss, fans at Fiserv Forum got their money's worth with four full quarters of back and forth basketball and we captured key images from the evening.
1. Giannis for three!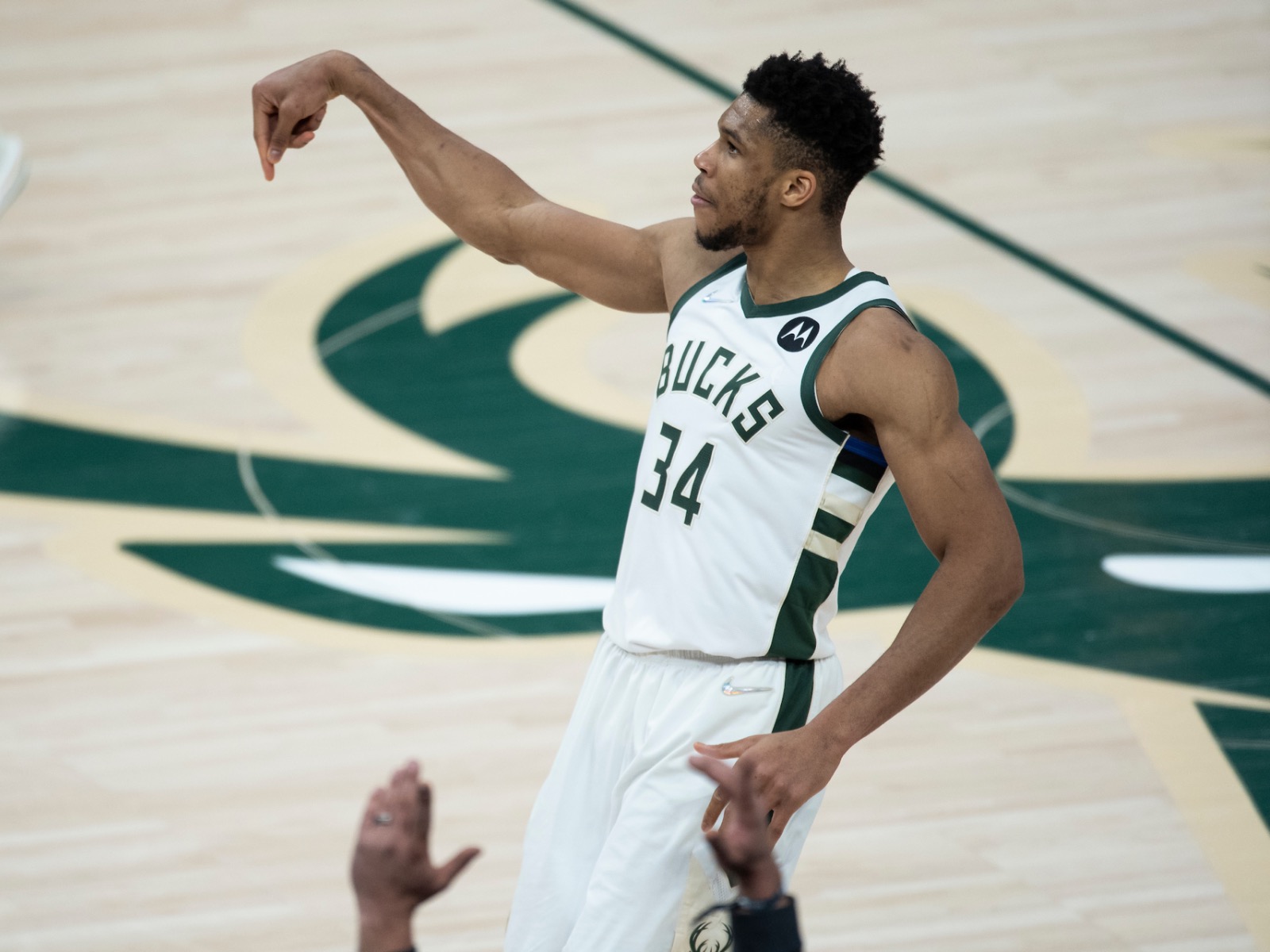 Giannis continues to work on his long range game this season and doesn't hesitate to take what defenses give him. Following his two-of-three three-point shooting during his 50-piece against the Indiana Pacers, Giannis shot 50 percent from beyond the arc again on Thursday night, adding another pair of long range shots against Philadelphia.
2. The battle of bigs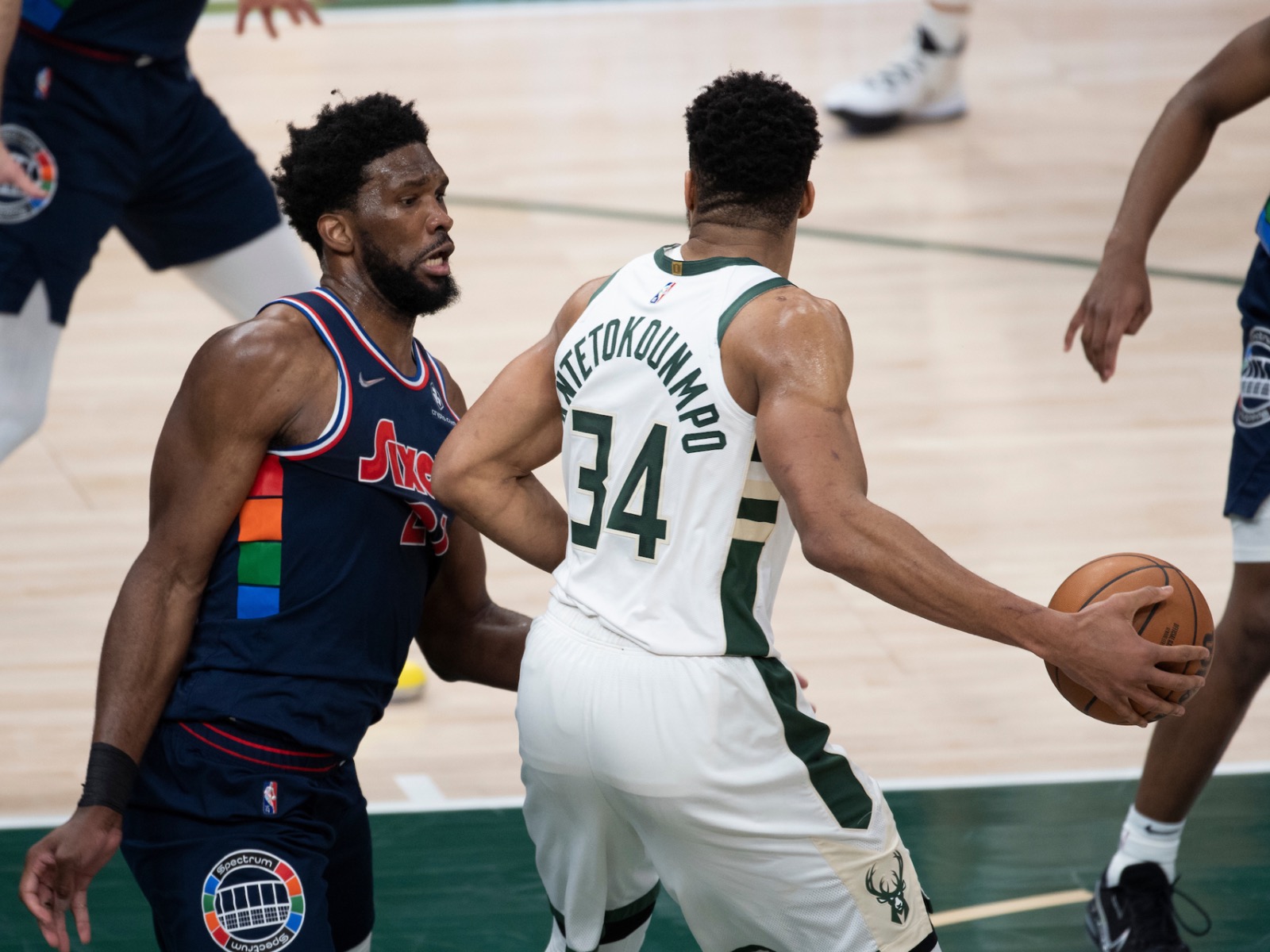 While they didn't guard each other for most of the game, everyone had their eyes on Giannis and Embiid last night. Both big men are currently in the MVP discussion, but this time Joel Embiid came out on top with the win –and with his 42 points (compared to Giannis' 32), the star center since passed the Greek Freak for the NBA's scoring lead.
3. Get loud!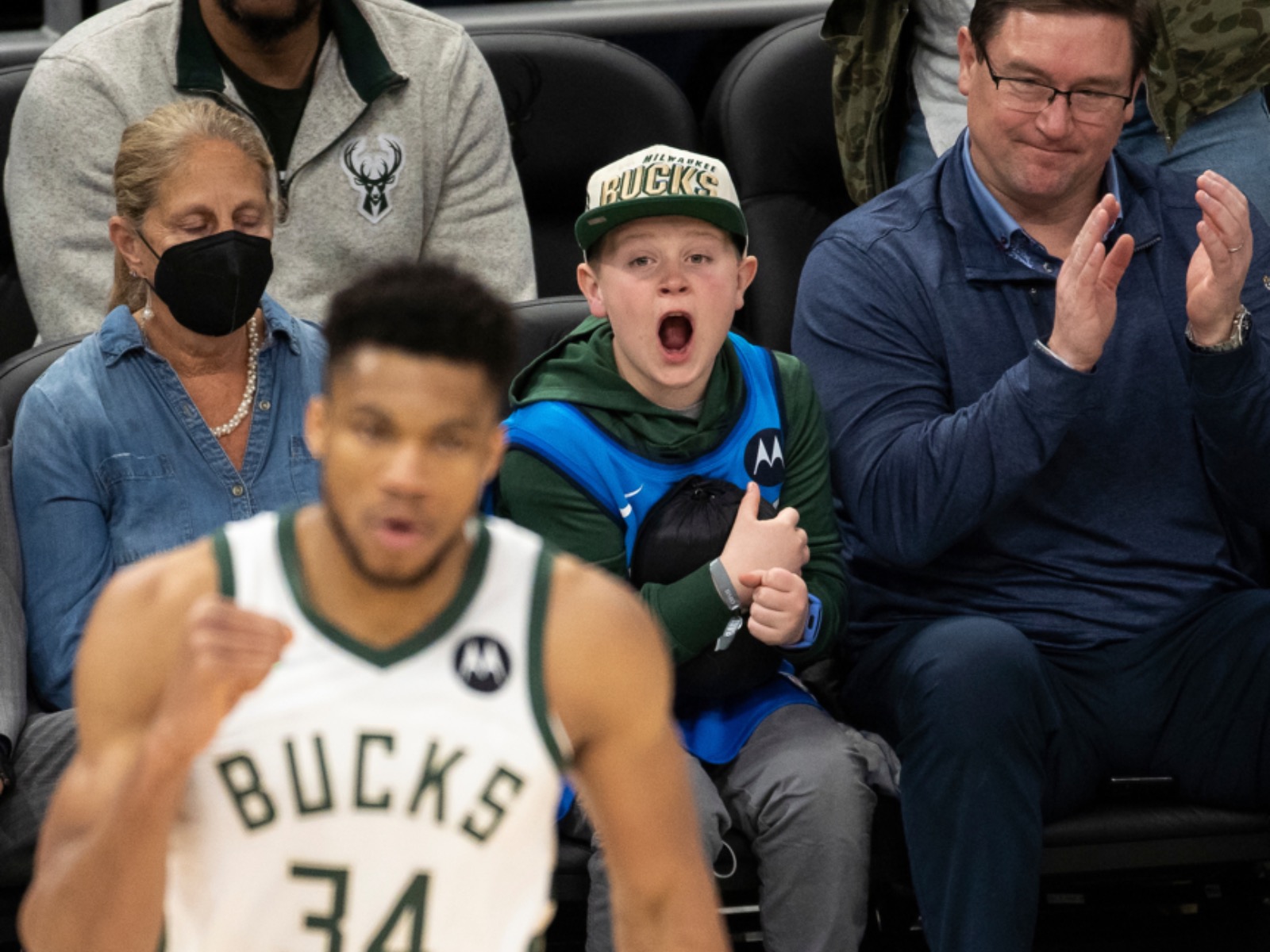 Fiserv Forum got loud in the fourth quarter last night, in part thanks to this young fan sitting courtside who was celebrating Giannis' clutch shot near the end of the game.
4. No answers for 21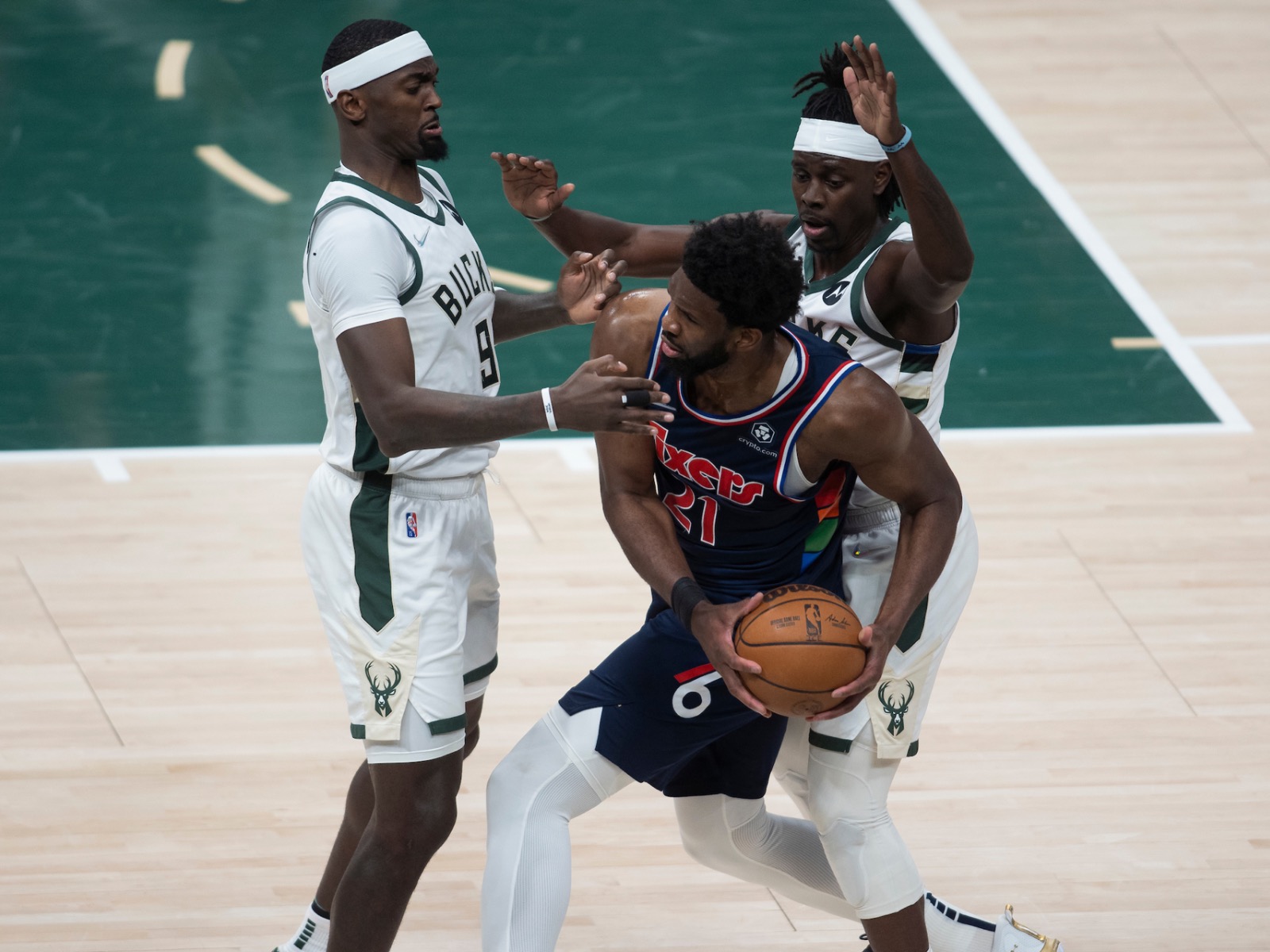 It didn't matter who (or in this case, how many) Bucks were defending Joel Embiid last night. Practically every shot that left Embiid's hands found the bottom of the net from start to finish.
5. 5K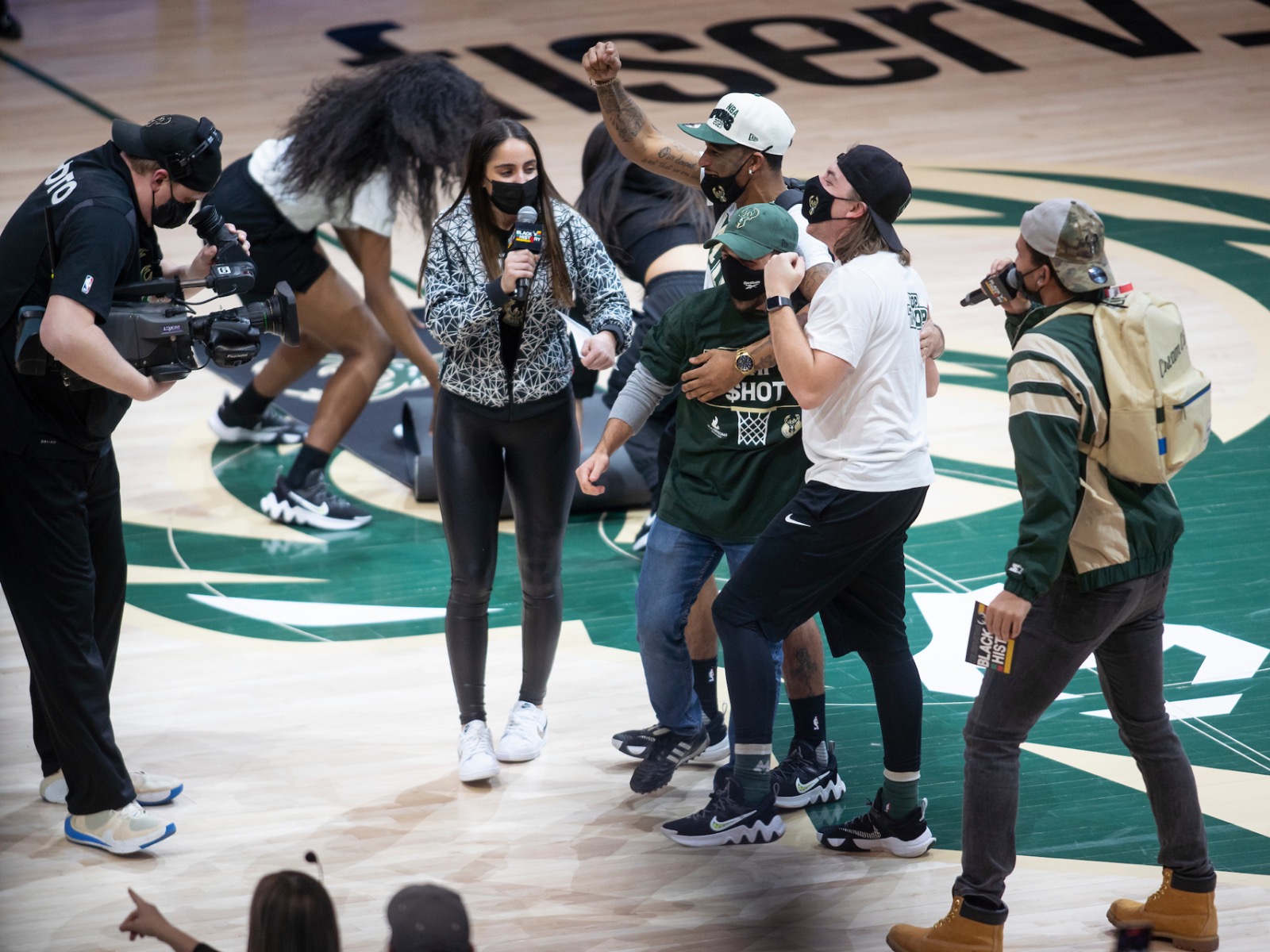 The Bucks didn't win, but this lucky fan sure did. After banking in a half-court shot during a timeout, this fan left the arena $5,000 richer.
6. The Masked Beard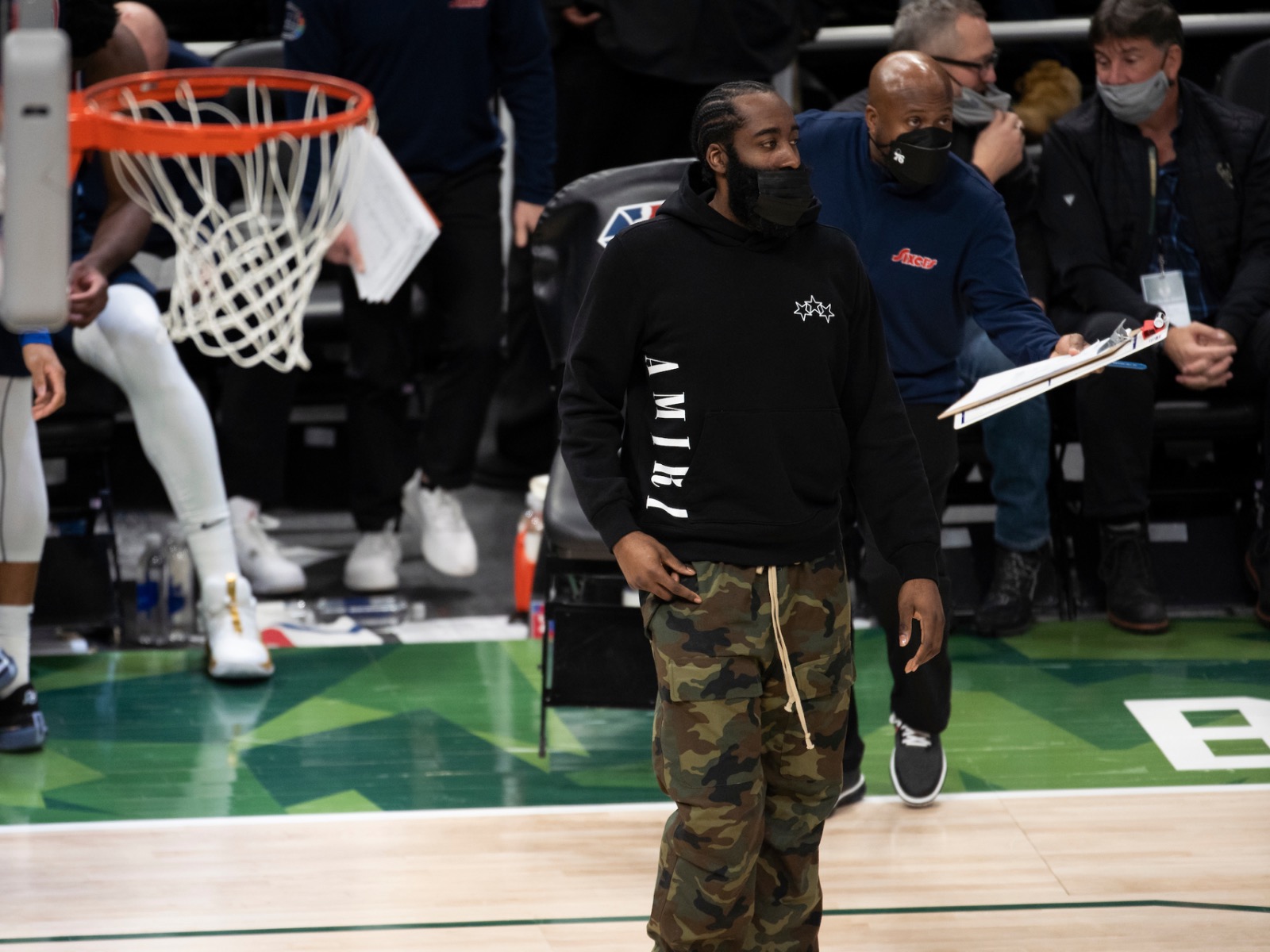 James Harden is a happy man since he was able to get himself traded from the Brooklyn Nets. Although he has yet to play a game as a 76er while he recovers from a hamstring injury, he made the trip to Milwaukee with the rest of the team. We aren't sure why he isn't wearing pants in this picture, though.
7. Jumpman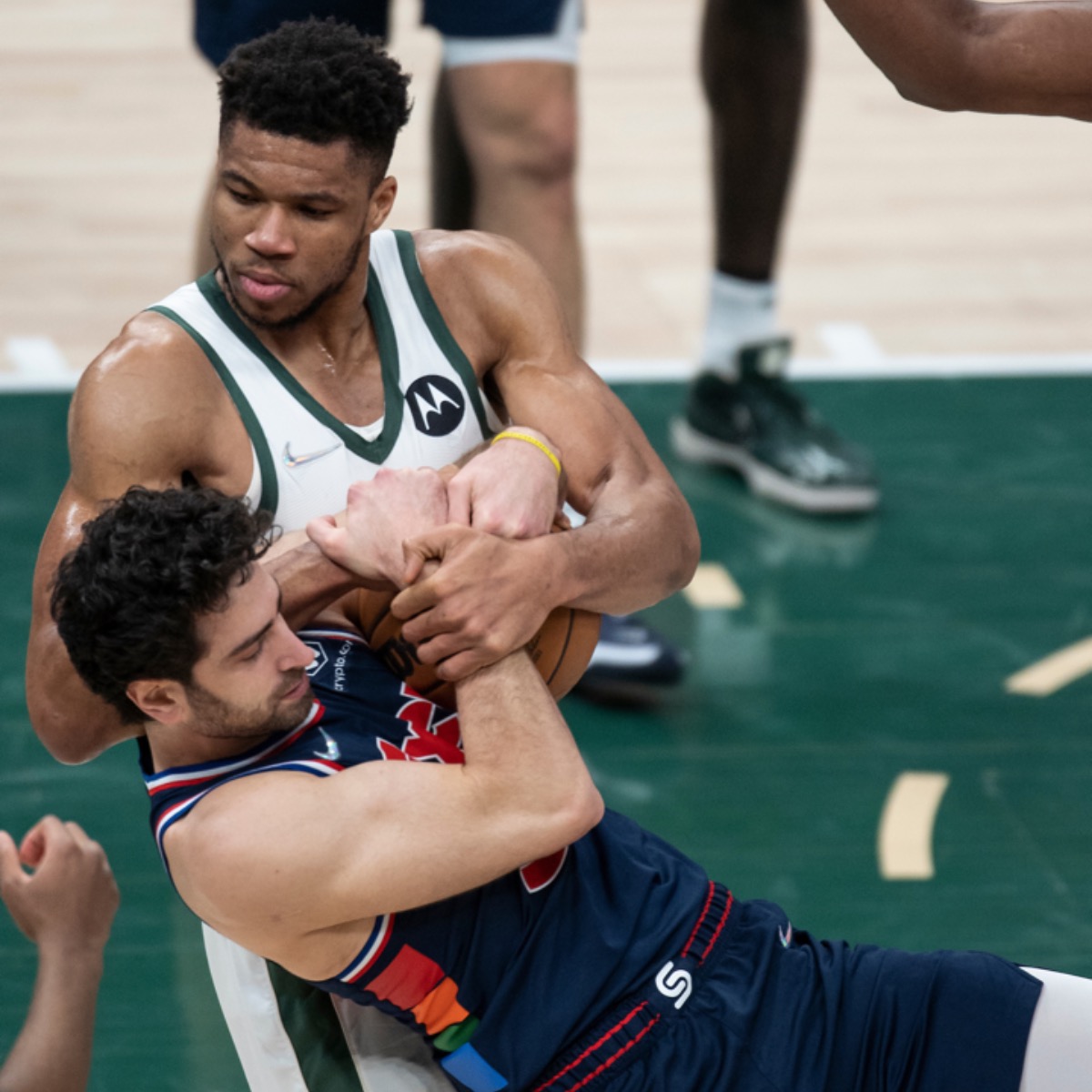 With half a minute left in the game, Giannis and Furkan Korkmaz both came down with a rebound that was initially called a foul on #34. After review, officials deemed the play as a jump ball. Thanks to his hustle and a few inches on Korkmaz, Giannis was able to gain an extra possession for the Bucks with the game on the line.
8. Happy Holiday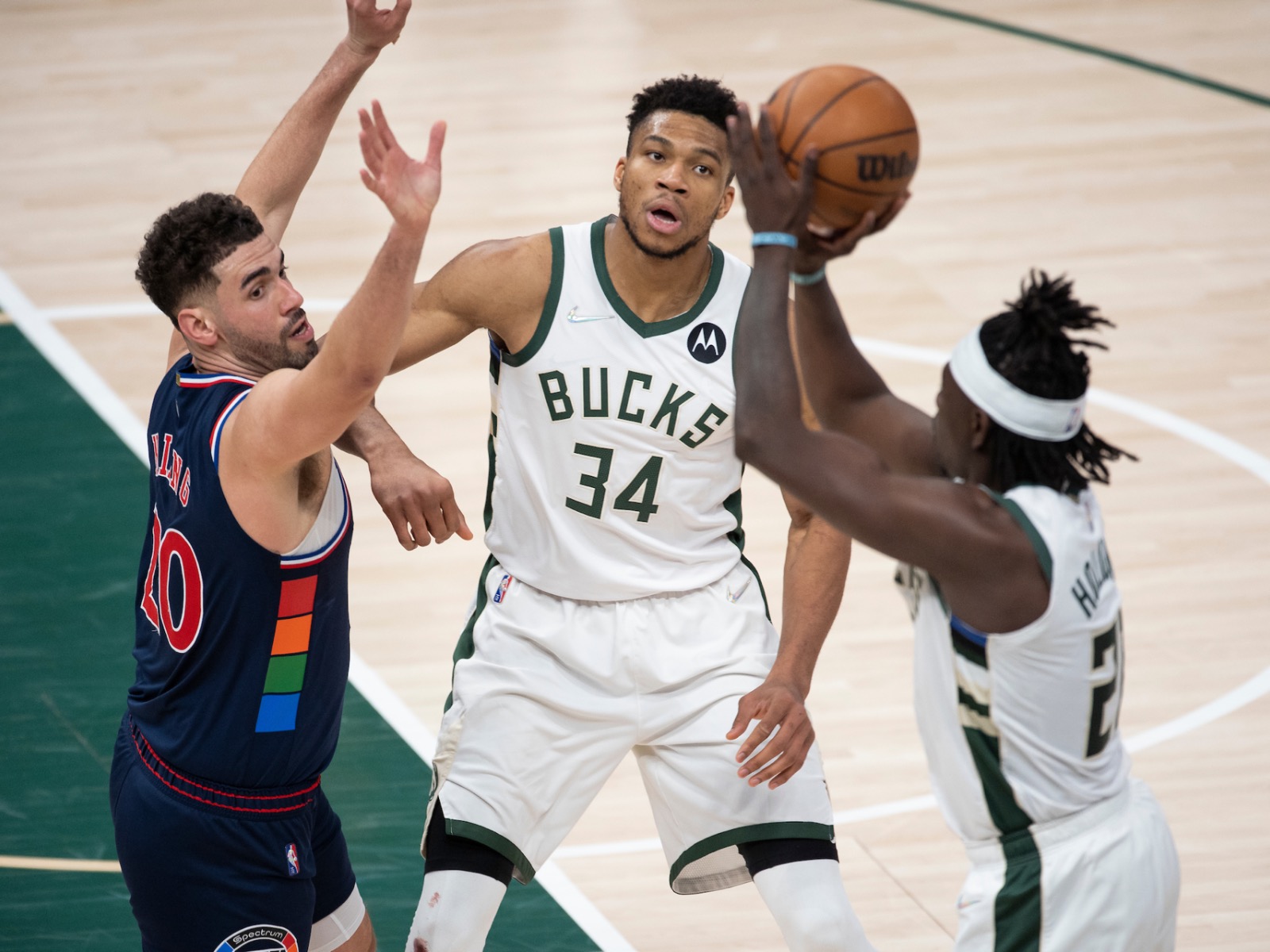 The Greek Freak wasn't the only excellent performer in a losing effort on Thursday night. Jrue Holiday was second in Bucks scoring last night, putting up 24 points behind Giannis' 32. Holiday and the rest of the Bucks will look to get back on track after the NBA All-Star break this weekend.