The Bucks completed the 4-1 gentleman's sweep of the Chicago Bulls on Wednesday night with a 116-100 victory – and it wasn't even that close.
Milwaukee dominated the Bulls all throughout the contest, which was no surprise as the Bulls were playing without Zach Lavine and Alex Caruso. After the Bucks stole two games in Chicago, the Bulls seemed checked out and Game 5 was almost just a formality before the Bucks could advance to face Boston in the next round.
Check out some of our favorite images from the Bucks' series closeout against their rivals 90 miles south.
1. Bobby Bifocals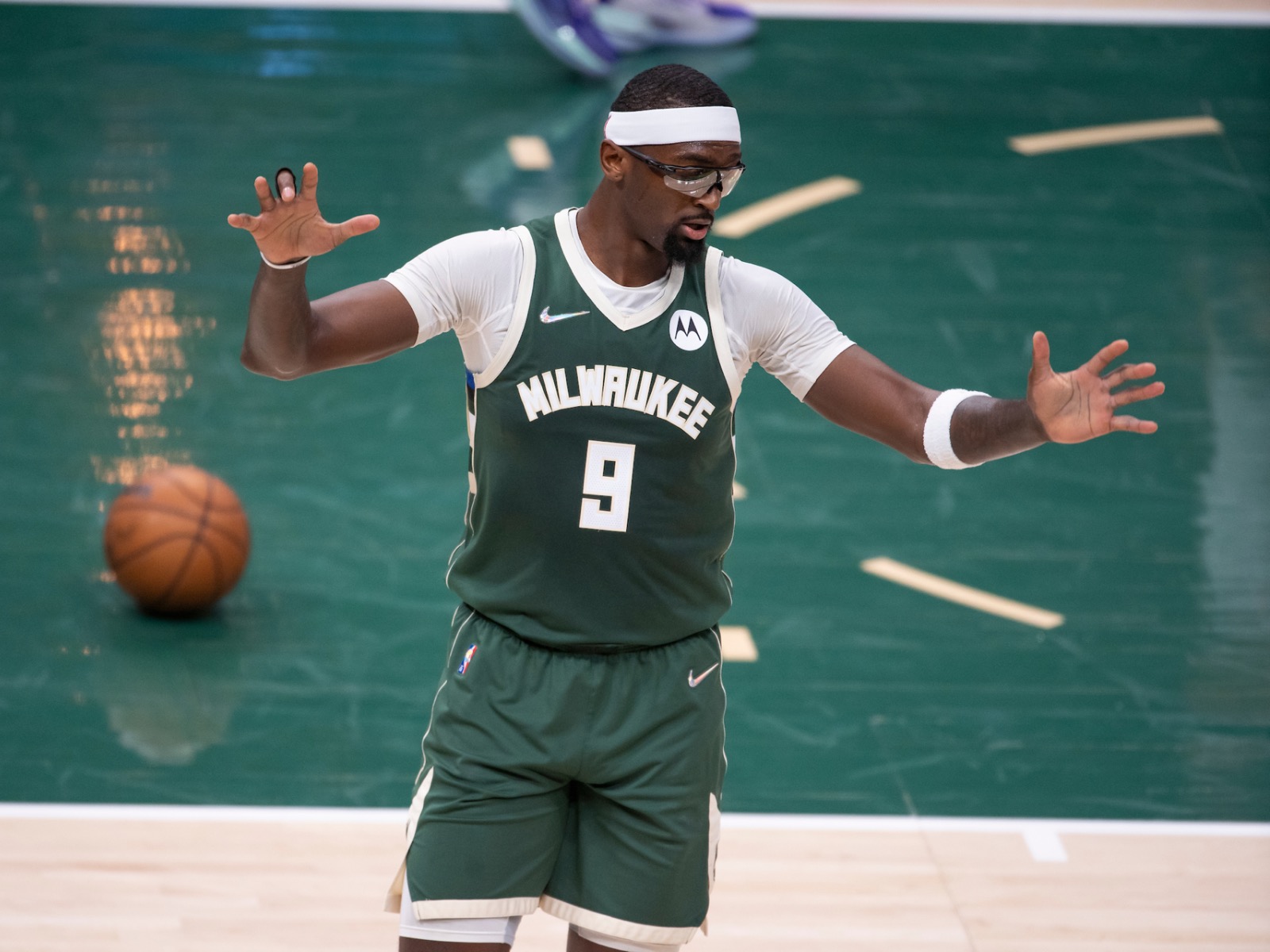 Bobby Bifocals came to play on Wednesday night, recording another playoff double-double with 14 points and an impressive 17 rebounds. Portis led the game in rebounds, and of course, he was a fan favorite in his protective goggles after suffering an eye abrasion in Game 2 of the series.
2. 33 for 34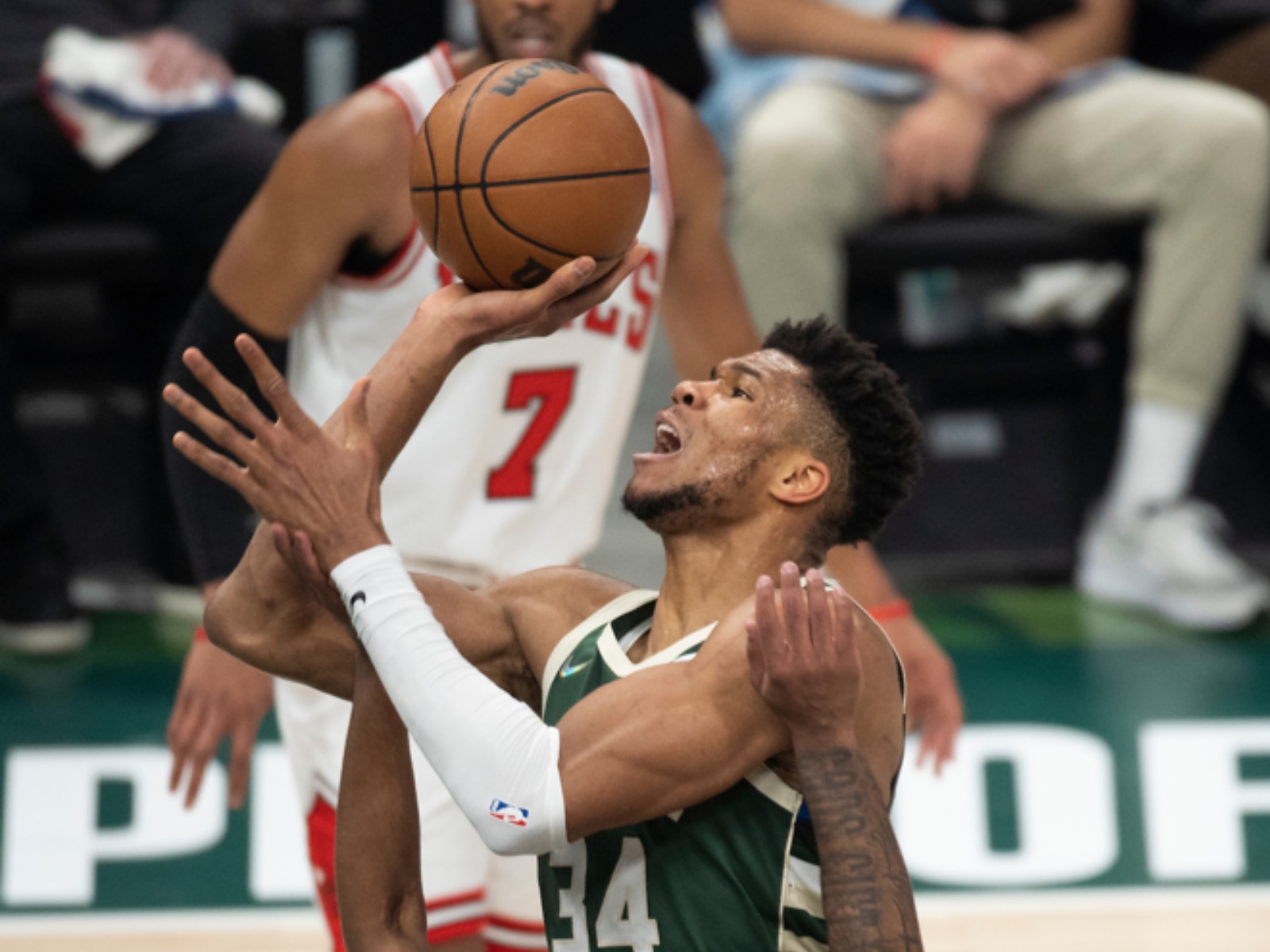 The Greek Freak dominated again last night with a game-high 33 points and a plus-minus of 18. Giannis shot an efficient 11-for-15 and made 11 of his 14 free throws. The Bulls had absolutely no answer for our MVP from start to finish.
3. Little bro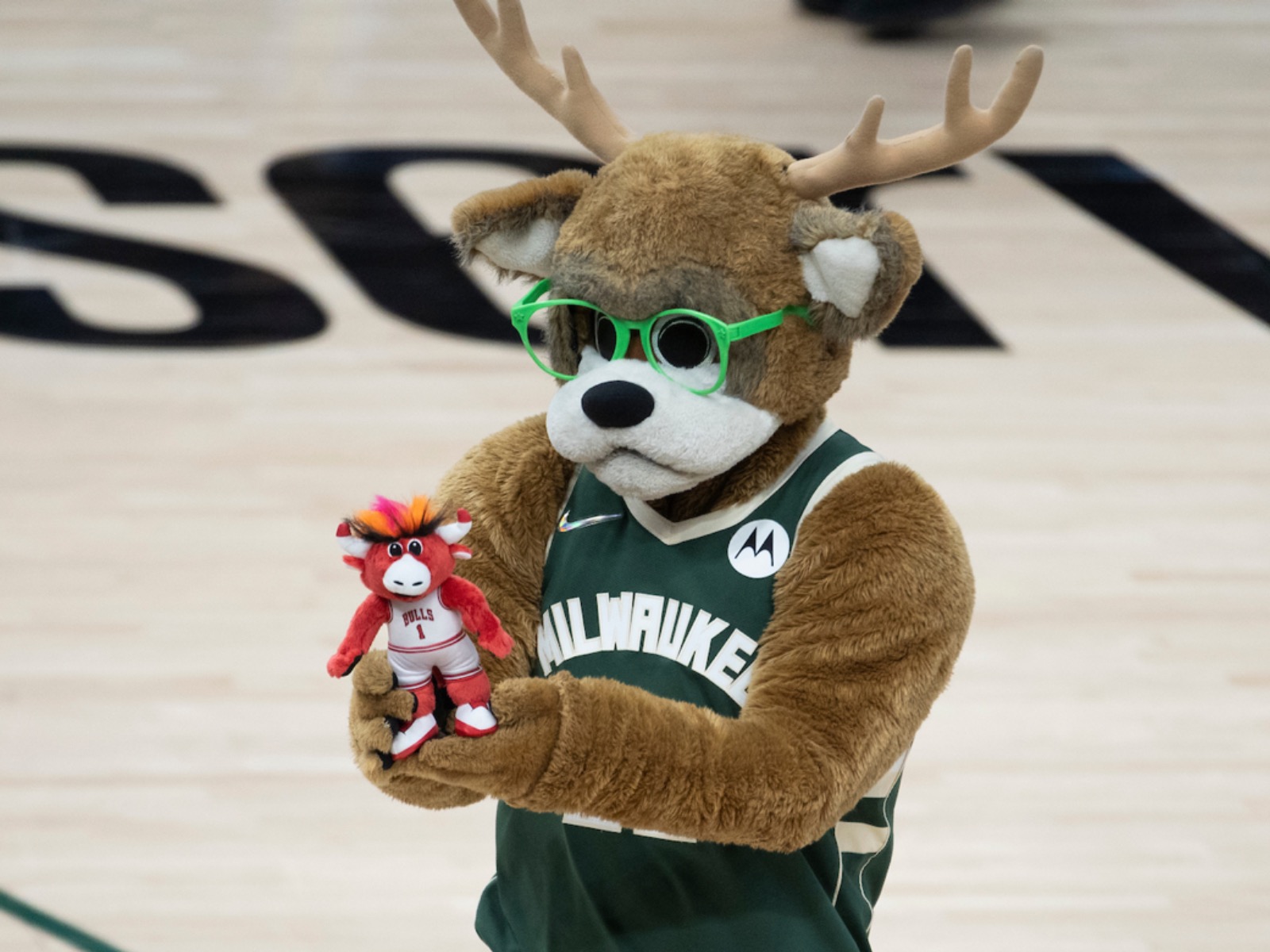 Following Wednesday night's gentleman's sweep of the Chicago Bulls, the Bucks finished the year 8-1 against their neighboring rivals. The Bulls had an impressive season, but despite their quick come-up, the Bucks still were able to dominate in their division matchups.
4. DeRozan struggles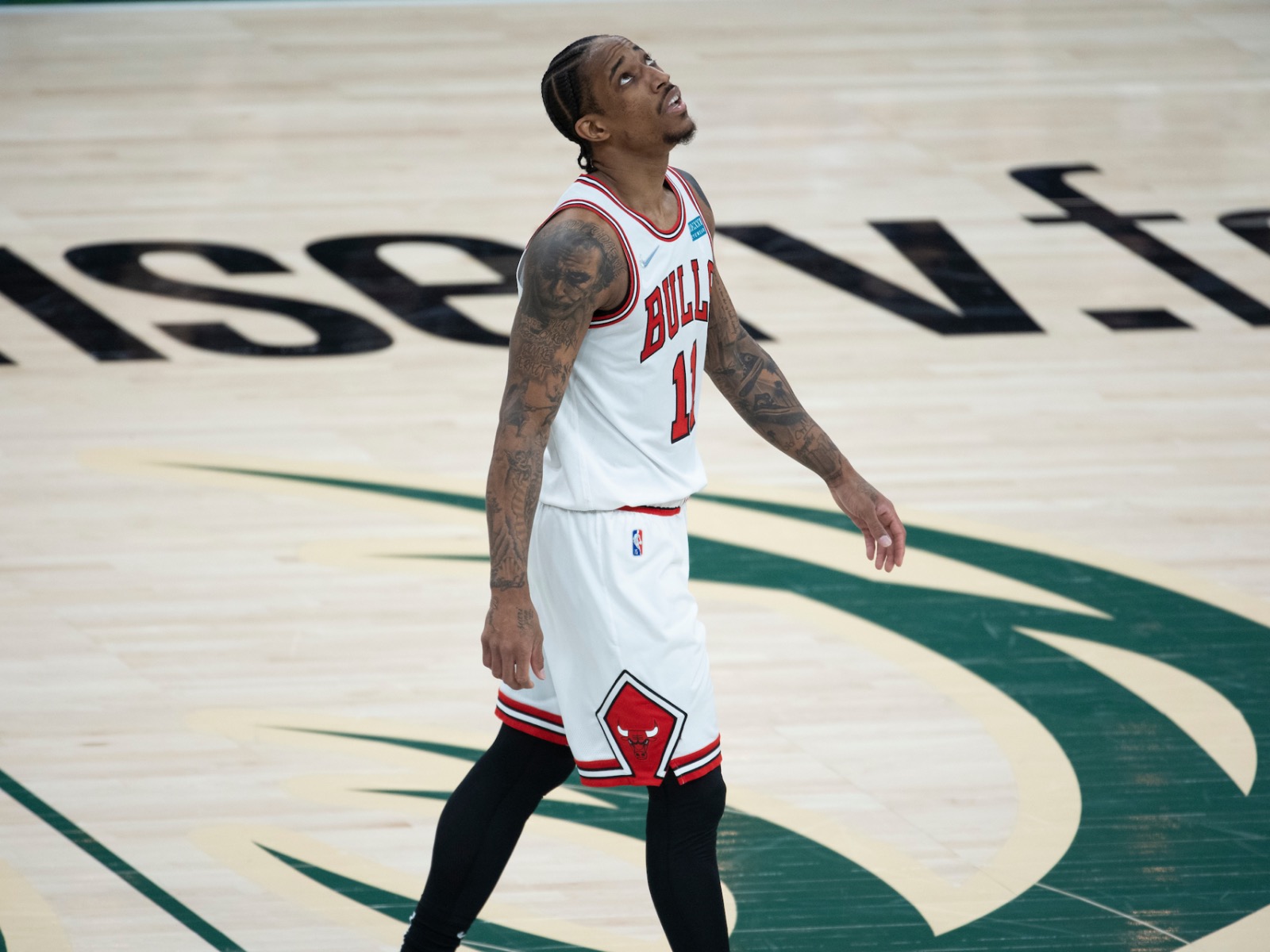 Although he shot 50% from the field, DeMar DeRozan only scored 11 points in the Bulls' loss. What was most surprising, though, is DeRozan didn't at least attempt to take the game over, as he attempted less field goals than five of his teammates – even with Lavine and Caruso sidelined. The Bulls needed an MVP performance from DeRozan to stand a chance, but that couldn't happen with only 10 shots.
5. Stellar D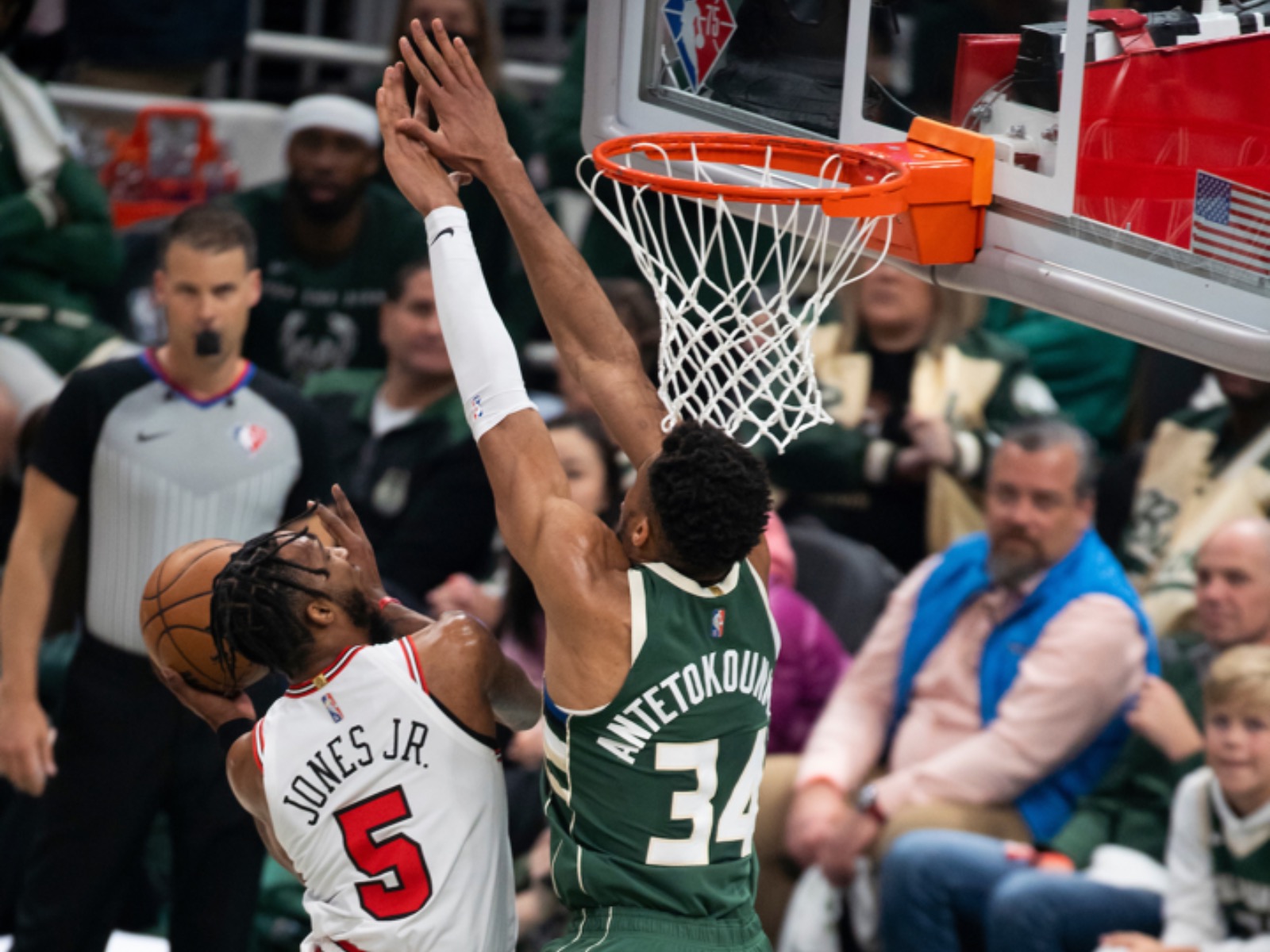 The Bucks played great team defense throughout Wednesday's blowout victory. The Bulls shot just 42% from the field and 29% from beyond the arc. And as referenced above, the Bucks held DeMar DeRozan to just 11 points and 10 shots. Milwaukee focused on limiting DeRozan and forcing others to beat them – and unfortunately for Chicago, no one answered the call.
6. Bring on Boston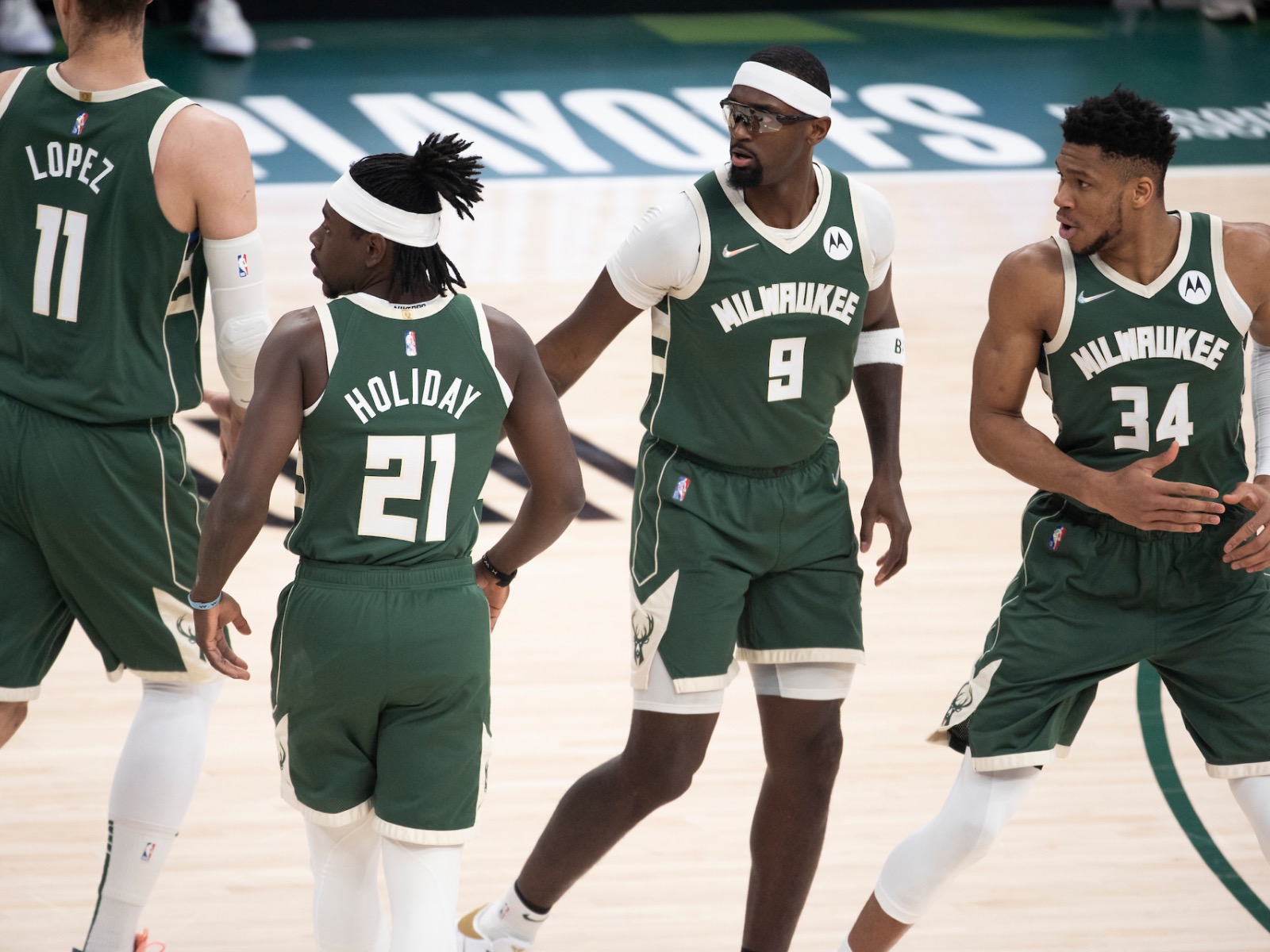 With Chicago in the rearview, Milwaukee will now host the two-seed Boston Celtics in the Conference Semifinals. The series will open at the TD Garden and will tip-off in Milwaukee for Games 3 and 4. (Tickets go on sale beginning today at noon.) The Celtics will put up much more of a fight than the Bulls in what will certainly be a competitive and interesting series.