It went down to the literal final second on Saturday, but the Bucks came out ahead to take a 2-1 lead in the Eastern Conference semi-finals with a narrow 103-101 win against the Boston Celtics. Despite leading the Celtics by double digits to open the fourth quarter, the Bucks' lead disappeared and Boston fought back and had a chance to win the game during their final possession. Lucky for Bucks fans, Giannis and company kept their composure until the final buzzer.
Check out some of our favorite images from the Bucks' intense win over Boston yesterday afternoon.
1. Deer District is back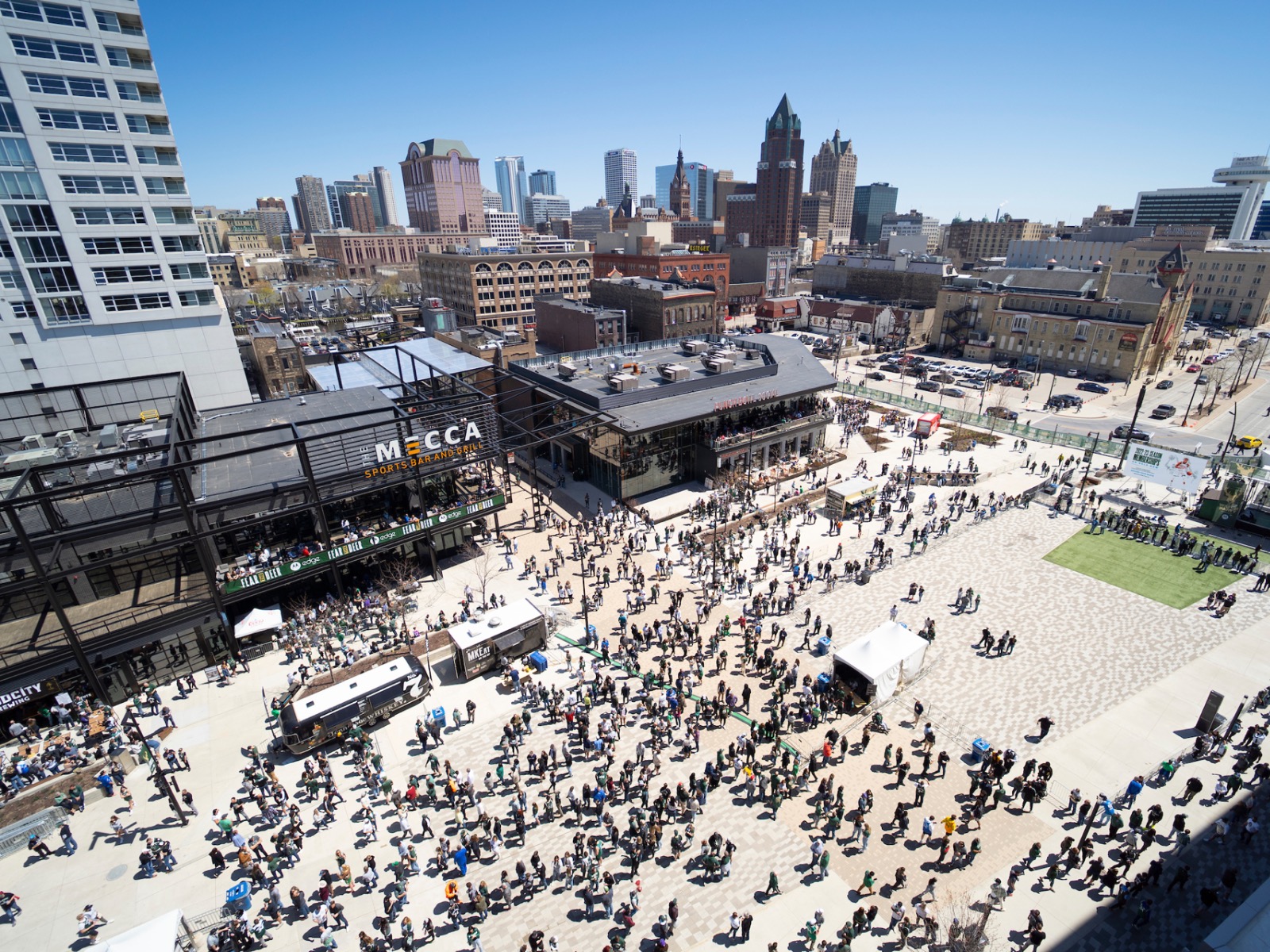 Although Deer District has been up and running since the beginning of the playoffs, temperatures and Mother Nature helped fans decide to watch earlier games from the comfort of their sofa. The crowd outside in Deer District wasn't nearly to the level of Game 6 of the NBA Finals, but it was certainly the biggest of the year as fans enjoyed the nice weather and came out to spend their Saturday close to the action.
2. Splash Mountain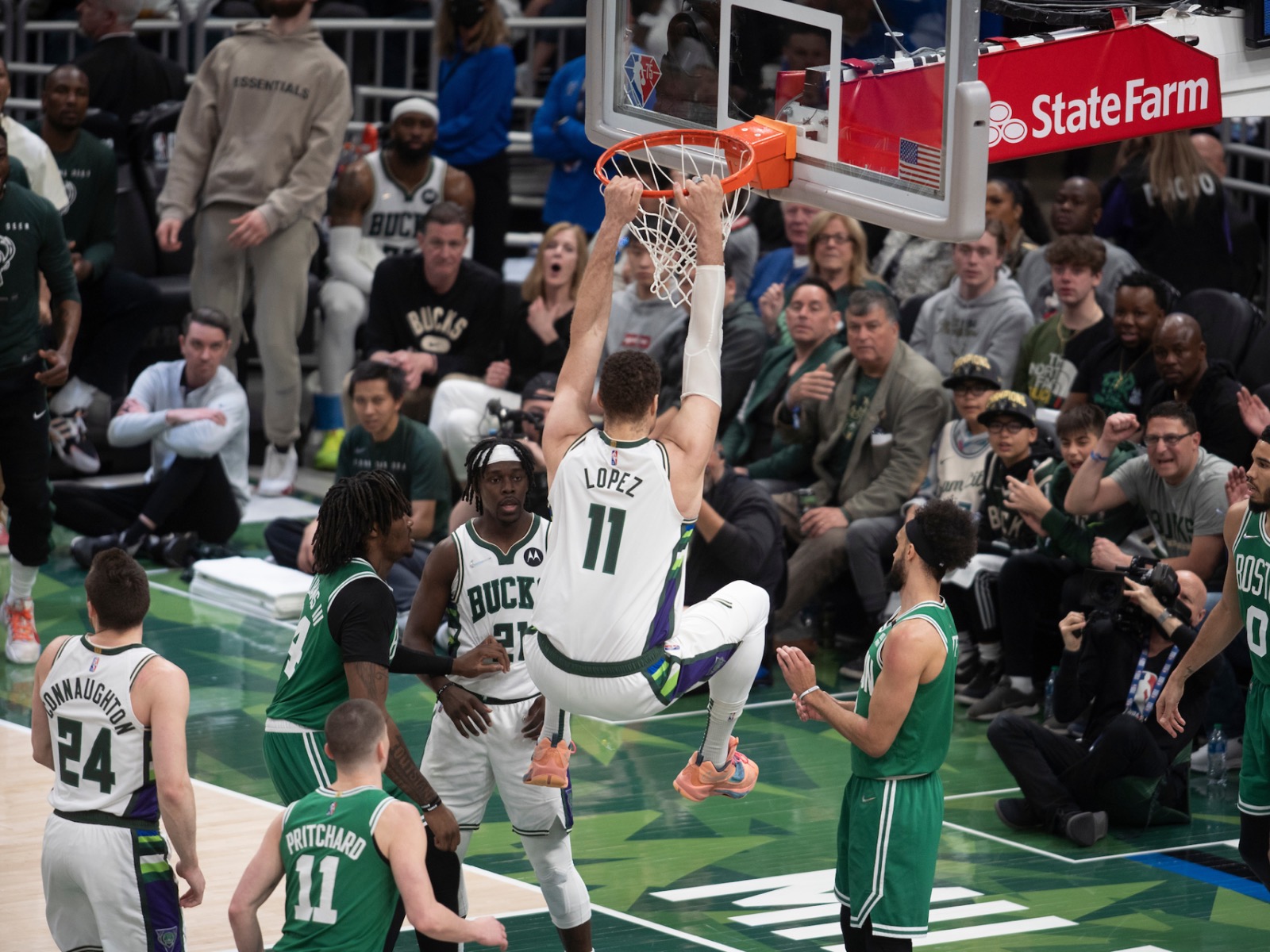 Brook Lopez scored just 13 points with his double-double, but they were some big buckets and he did it efficiently all afternoon. Lopez shot 50% from the field and also added 10 rebounds to his stat sheet to help Milwaukee take Game 3.
3. Tatum struggles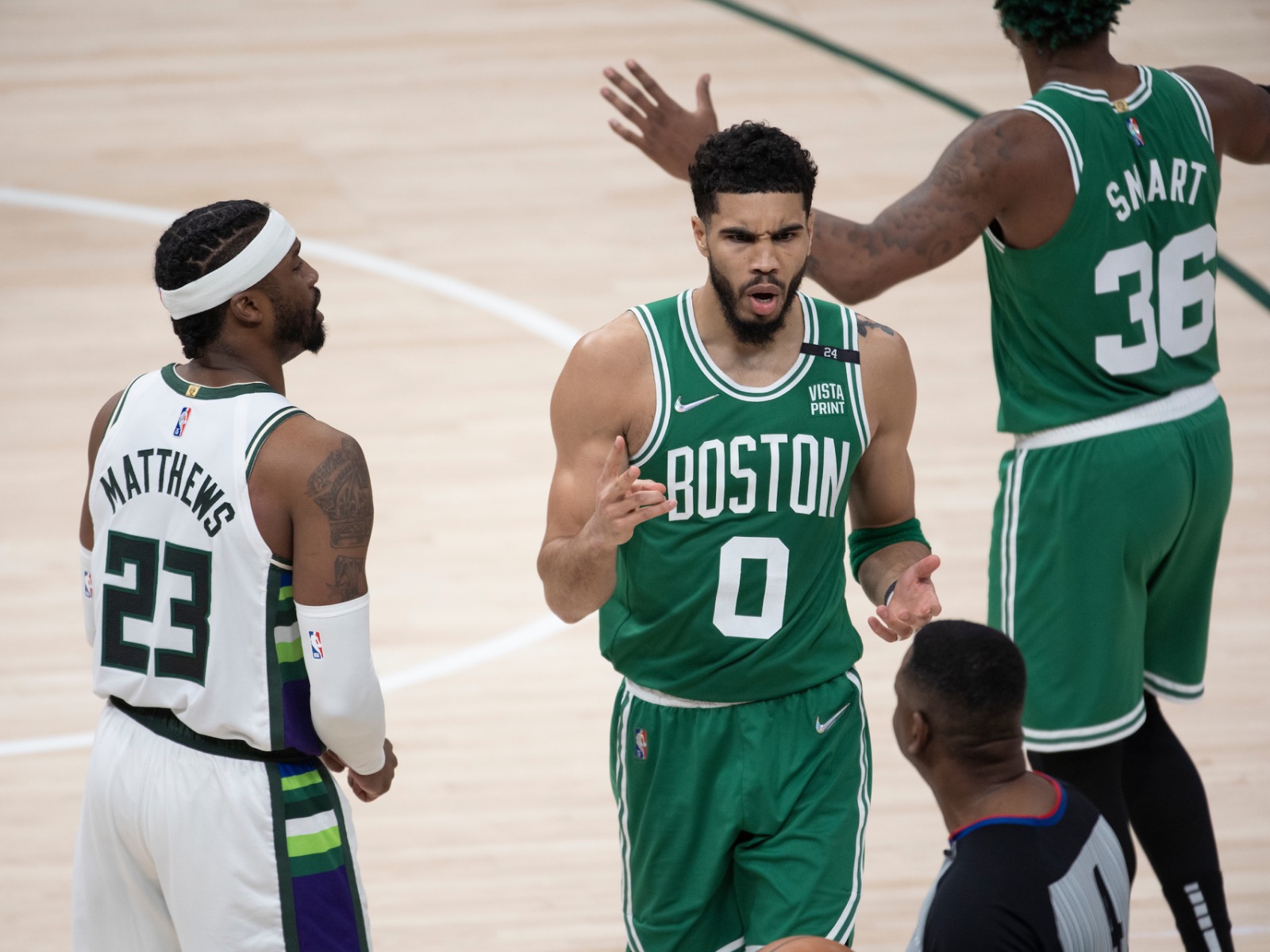 Jayson Tatum struggled greatly during Game 3, leaving Boston fans frustrated that Tatum didn't just make one or two more field goals in his efforts. The rising star shot just 4-for-19, where he missed all of his three-point field goals and couldn't score a single point when covered by Wes Matthews. Give credit to the Bucks for shutting Tatum down from start to finish.
4. Milwaukee holds onto home court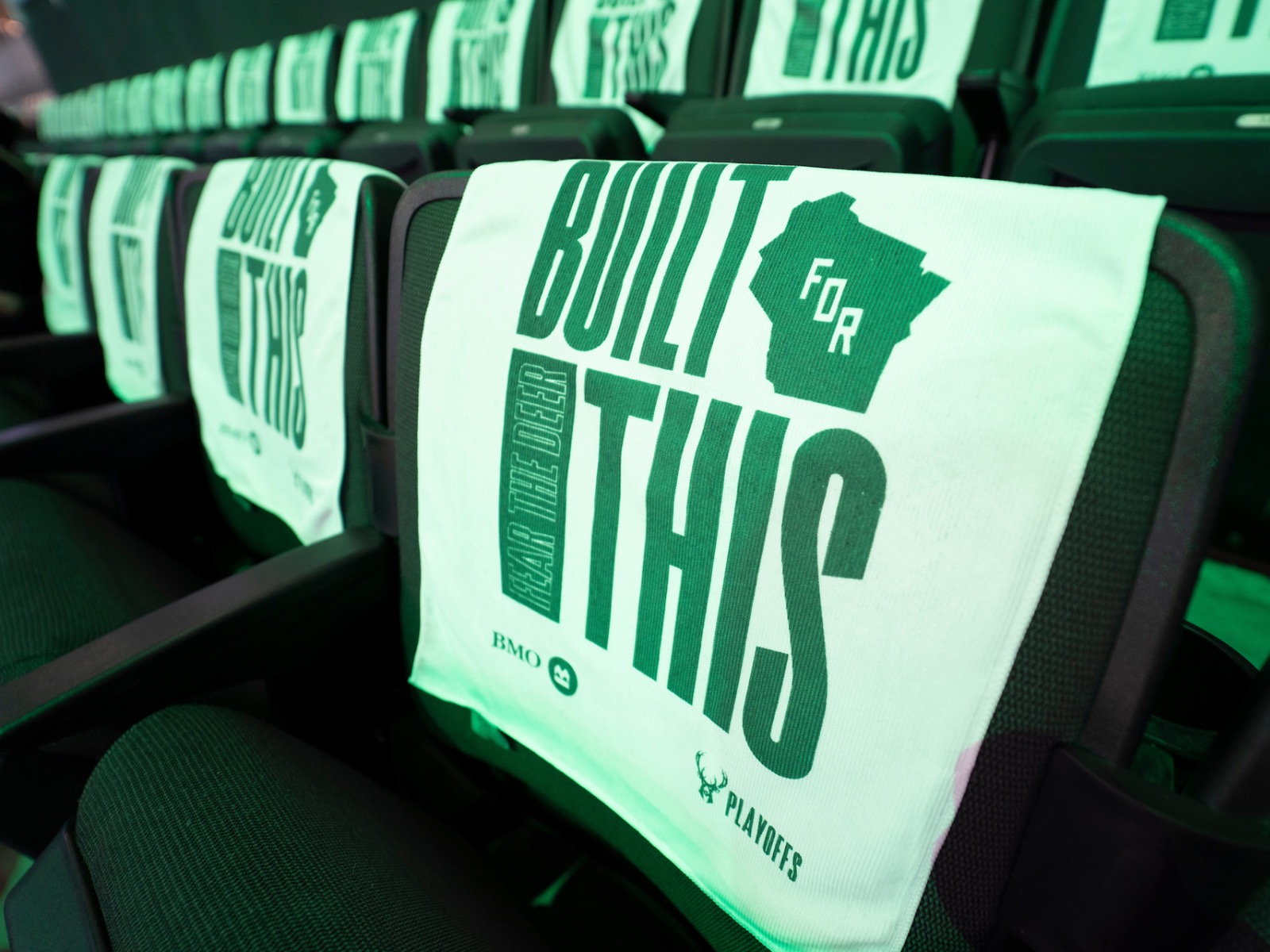 The Bucks maintained home court advantage with their two-point victory over Boston on Saturday. The crowd was energetic throughout the contest, and it's fair to assume that if yesterday's game took place in Boston, it may have been the Celtics earning the 2-1 advantage in the series. Thanks to stealing Game 1 on the East Coast, the Bucks can win the series if they just take care of business at Fiserv Forum throughout the rest of the series.
5. The Greek Freak gives us a 42-piece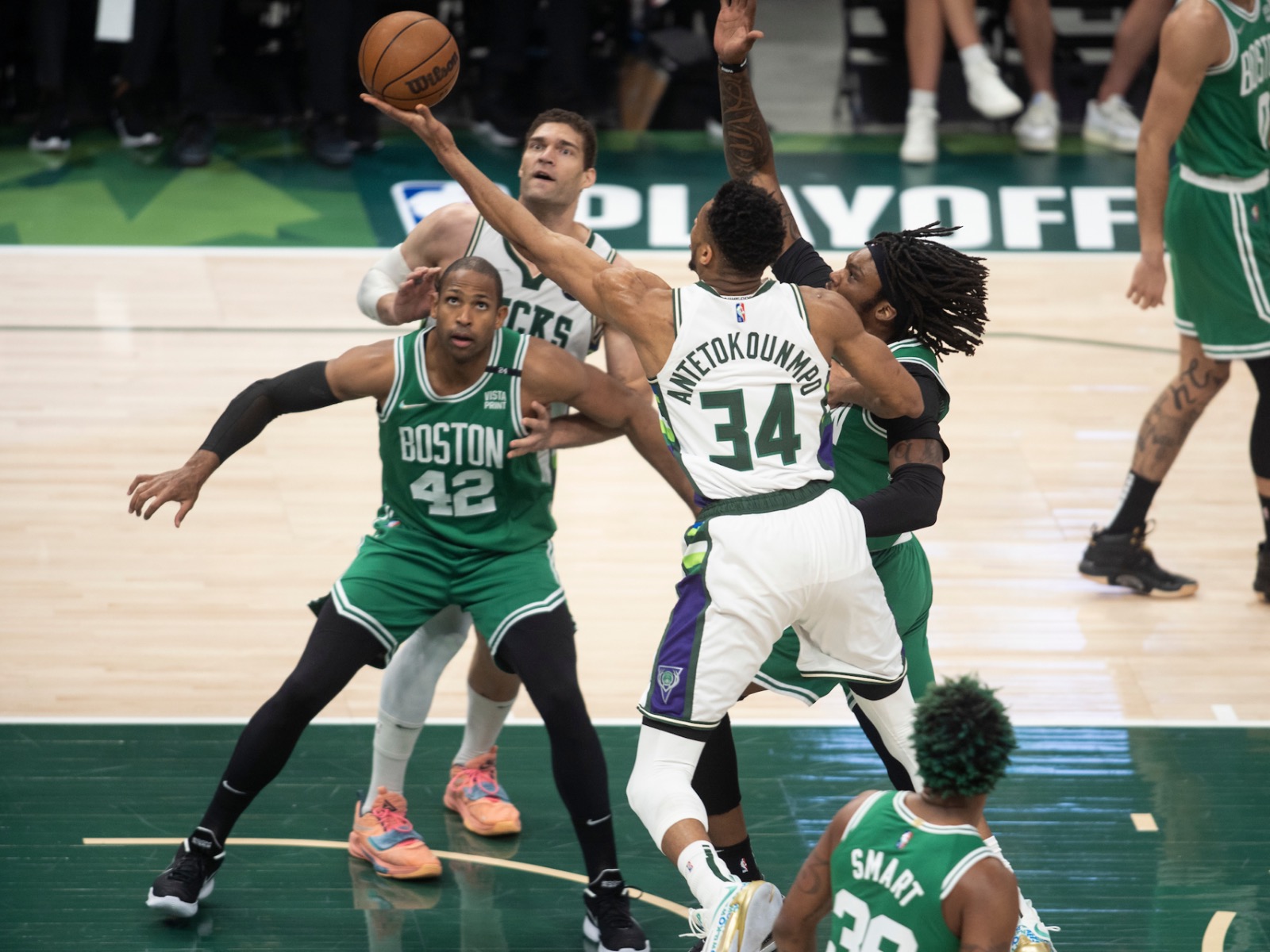 Giannis had his best game of the series with the Bucks' Game 3 win. The Greek Freak put up 42 points on 30 shots and led the team with 12 rebounds. Giannis broke through the Celtics' wall and had a dominating performance on both ends of the ball.