Here are three more reasons to get excited for the Milwaukee Bucks' upcoming 2019-20 return to the court: Today the team revealed the three special custom caps – designed by a current player, an NBA legend and a local college student – that it will give away during three home games during the upcoming season.
The hats will be given away to the first 10,000 fans through Fiserv Forum's doors before three home games this season: Monday, Dec. 9 versus the Orlando Magic; Friday, Feb. 28 versus the Oklahoma City Thunder; and Friday, March 27 against the Washington Wizards.
The first giveaway custom cap was designed by Eric Bledsoe, featuring a 3-D version of the point guard's personal logo (with a pressed image of himself embedded into the logo) on the front with the number "60" on the back of the hat in honor of last year's 60-win season. The hat will be handed out on Dec. 9 – which also happens to be Bledsoe's birthday.
The second custom hat comes designed by Bucks great Kareem Abdul-Jabbar, also featuring his personal skyhook logo on the front with red striping on the side panel as a tribute to Milwaukee's warm-ups from his era with the team, while the final cap – a design using the Fear the Deer colors with the Bucks' circular logo and a skyline backdrop – was created by Concordia University student Autumn Harrington, chosen from more than 50 submissions.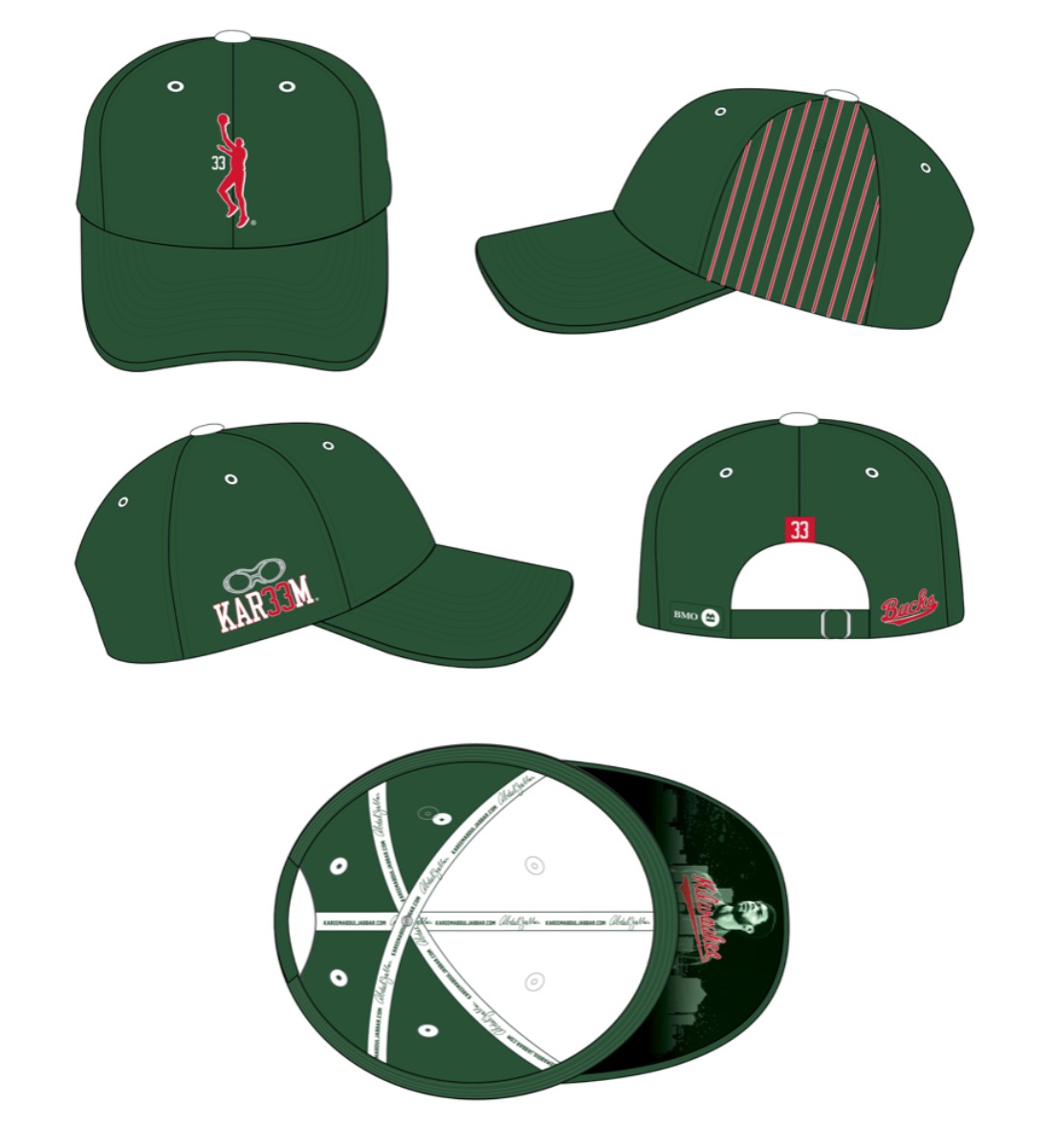 For more information on the BMO Harris Custom Cap Series – or to purchase tickets for any of the three hat giveaway games – click here. And get jazzed, because the Bucks regular season begins in just over a month.
As much as it is a gigantic cliché to say that one has always had a passion for film, Matt Mueller has always had a passion for film. Whether it was bringing in the latest movie reviews for his first grade show-and-tell or writing film reviews for the St. Norbert College Times as a high school student, Matt is way too obsessed with movies for his own good.
When he's not writing about the latest blockbuster or talking much too glowingly about "Piranha 3D," Matt can probably be found watching literally any sport (minus cricket) or working at - get this - a local movie theater. Or watching a movie. Yeah, he's probably watching a movie.