It's dry out there – no, I'm not talking about the hot summer weather but the dire sports calendar, with just the dog days of baseball to distract us. Thankfully, the NBA came to our rescue, tipping off the start of free agency on Thursday night – and teams did not wait long to make the most of it, with a deluge of deals taking place within minutes of the opening whistle. (And obviously without the help of any tampering! They're just great at speedy deals! Impressive!)
No longer able to call themselves the defending champs anymore, the Bucks weren't shy in free agency, making a flurry of moves all within about the first hour of player movement. Obviously a team with Giannis on it is a Finals contender, but there are always moves to be made to keep a strong core – or to rebuild an even stronger one.
So what did the Bucks all do? Are they all enough to help me forget the name "Semi Ojeleye"? And what do the moves all mean for the Bucks' chances at running another victory parade down Wisconsin Avenue? Let's take a look:
Bobby Portis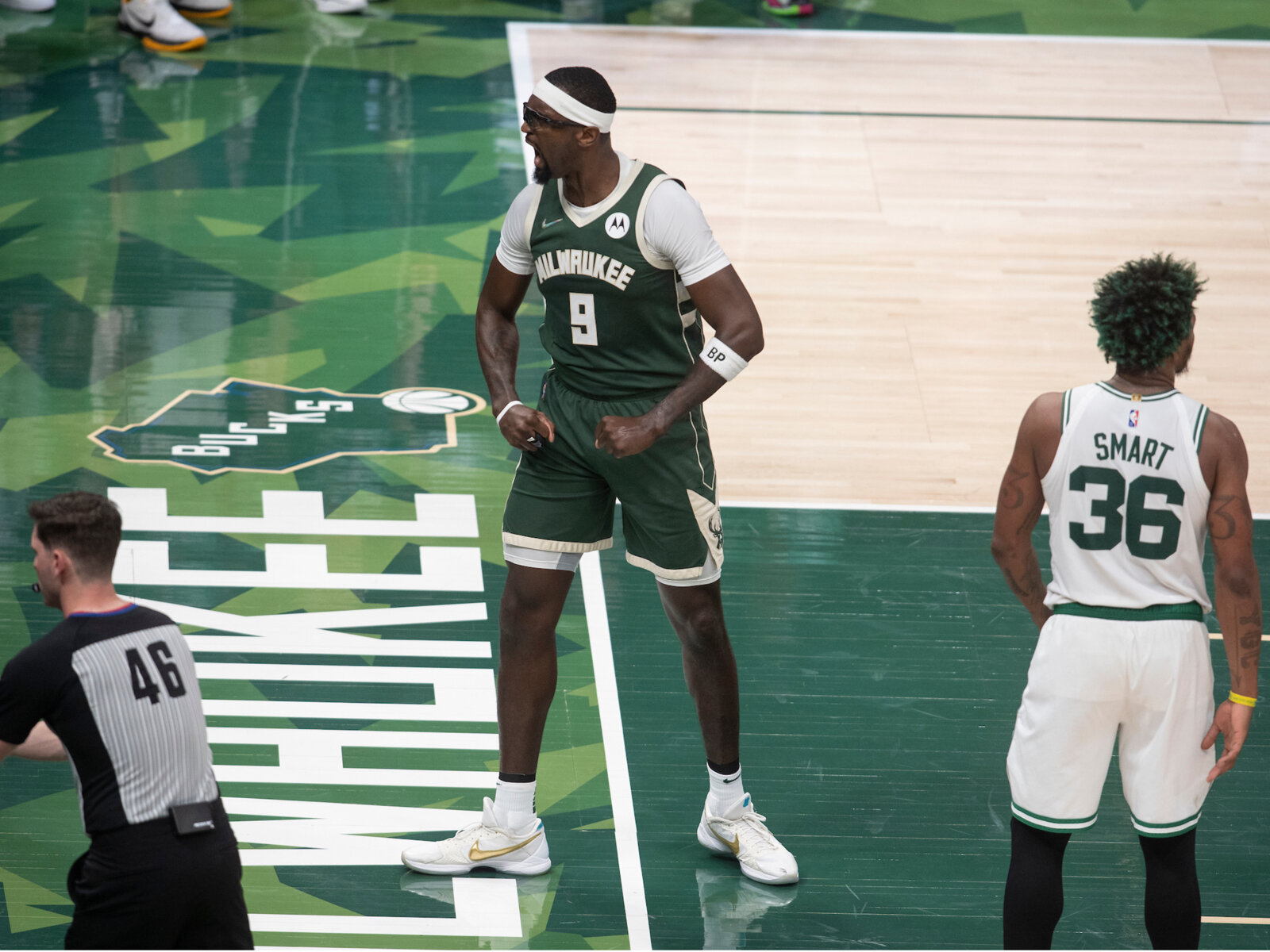 The Mayor of Milwaukee bet on himself and bet on trusting Milwaukee, taking undoubtedly less last season to return to the defending champs. And thanks to his career year in 2021-22, he's now hit the jackpot, with the Bucks signing the sparkplug to a four year/$49 million deal right as free agency started.
Free agent Bobby Portis has agreed to a four-year, $49 million deal to return to the Milwaukee Bucks, sources tell @TheAthletic @Stadium. Deal includes a player option in Year 4. — Shams Charania (@ShamsCharania) June 30, 2022
Some might call this an overpay – but Portis was a key piece to winning the championship two years ago and a beloved fan favorite. Plus, he took less last year to help the team out and come back; it's only right to return the favor and pay a little extra – especially after he proved last year that he can do even more, stepping in for the injured Brook Lopez to the tune of 59 games started, 14.6 points and 9.1 rebounds, all career highs. According to NBA insiders, most teams knew this was coming and that Portis was essentially a done deal weeks ago – but just because it's predictable doesn't make it any less pleasant to see.
Wes Matthews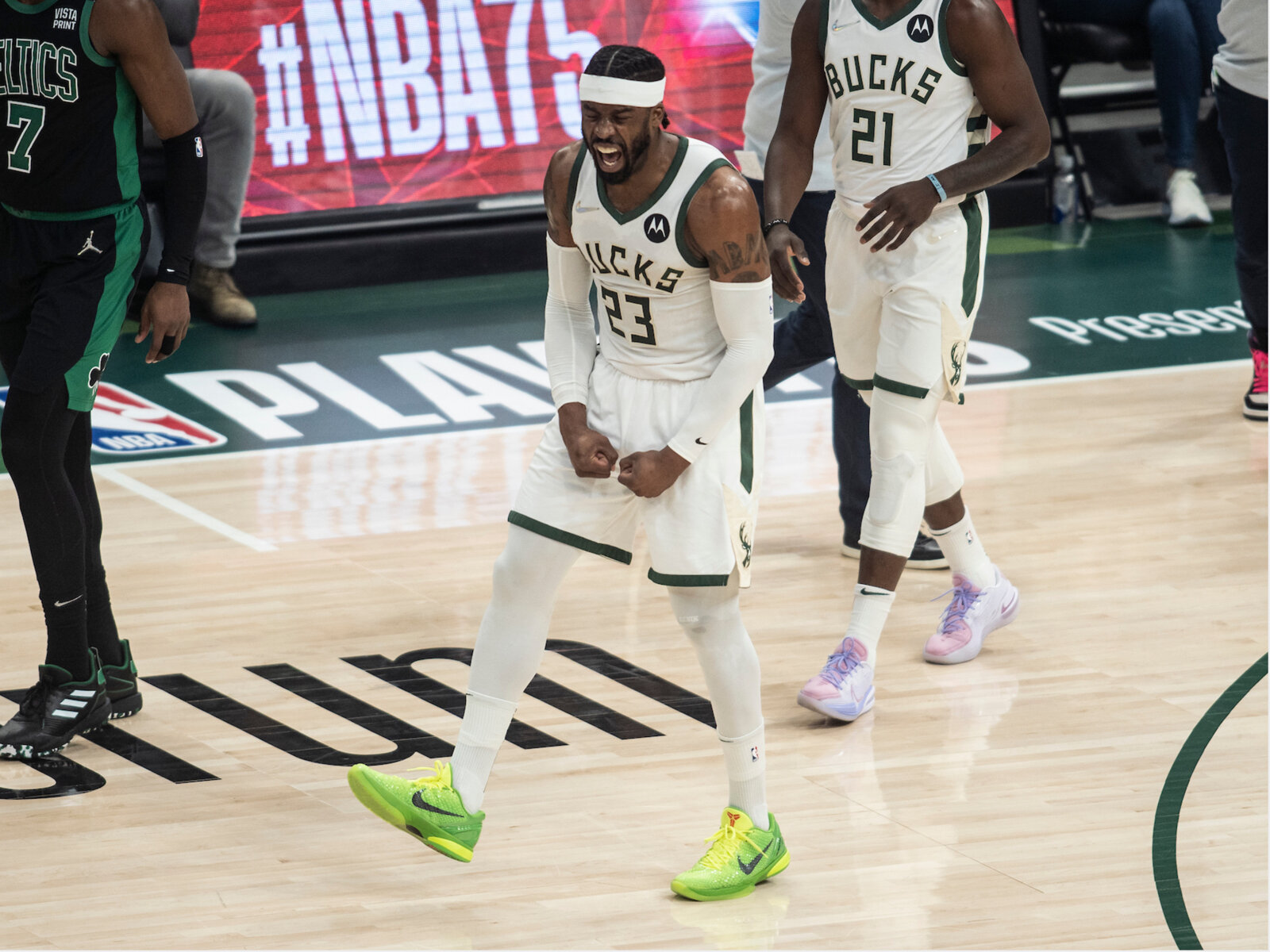 There's another arrow in the quiver for Wes Matthews in Milwaukee, as the veteran 3-and-D guard (and Sconnie favorite as a former Wisconsin Mr. Basketball and Marquette alum) re-signed with the Bucks on a quickie one-year minimum deal.
Free agent Wesley Matthews has agreed to a one-year deal to return to the Milwaukee Bucks, sources tell @TheAthletic @Stadium. — Shams Charania (@ShamsCharania) June 30, 2022
Of all the moves the Bucks made Thursday night, this one maybe sneakily scares me the most. Matthews will be 36 years old this upcoming season with some solid mileage, and at some point the play will fall off – a problem when such a big part of his value is his lock-down defense, as we saw during the playoffs last year as he did perhaps the best at bothering Boston's shooters. But it hasn't fallen off yet, the Bucks did a great job of managing his minutes so he still had fuel for the final postseason push so they know how to make the most of him, and the deal itself is low risk at just one year and minimum cost. So overall, if he can still hit threes and play even half his usual level of defense, I'm happy to have him back as a Buck.
Jevon Carter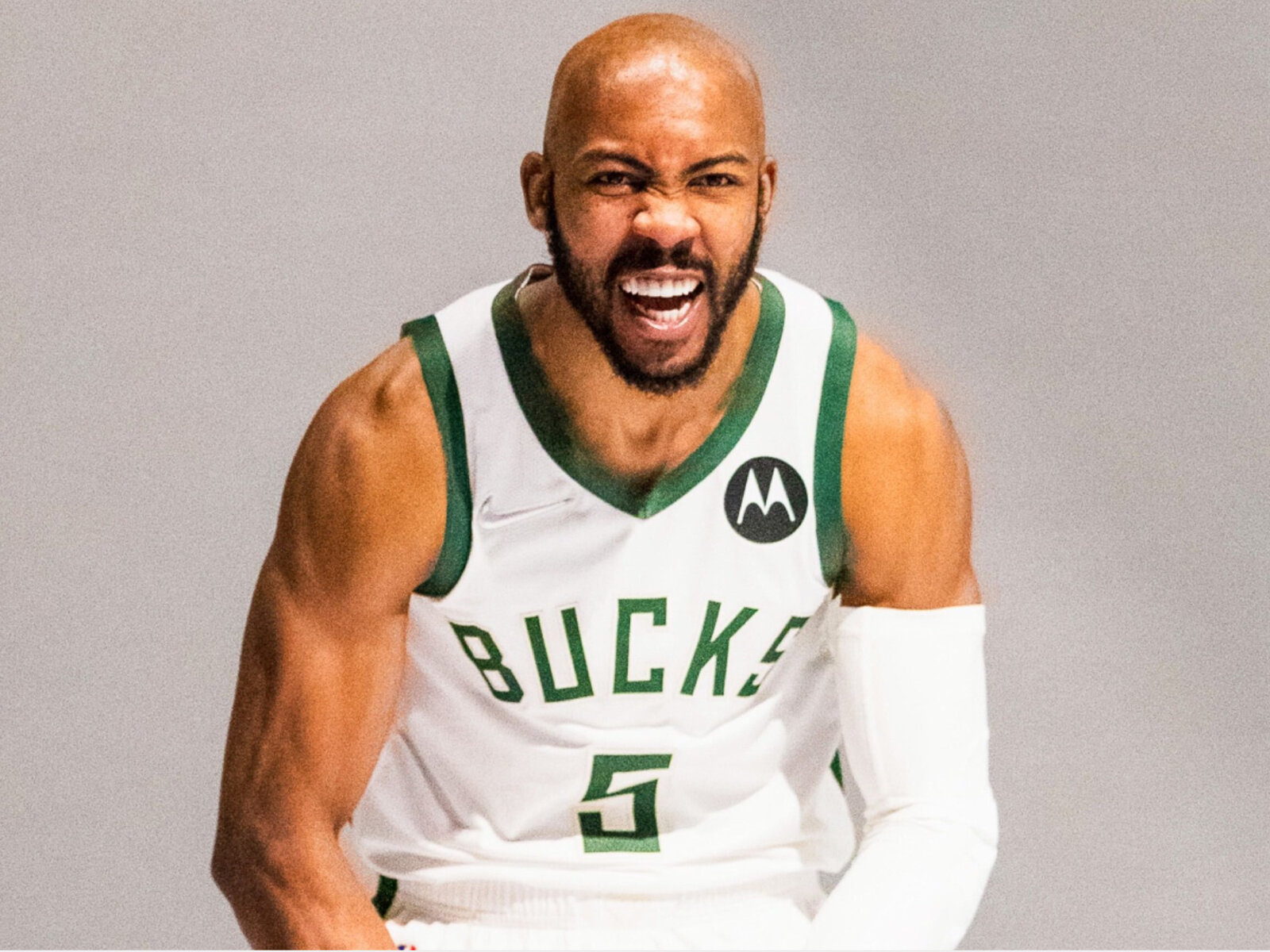 Why not run it all back – and we mean it ALL, including bench mob member Jevon Carter, who's returning to Milwaukee on a two-year deal worth $4.6 million.
The Milwaukee Bucks and guard Jevon Carter have agreed to a two-year, $4.6 million deal, which contains a player option for the second year, agents Mark Bartelstein and Reggie Brown of @PrioritySports told @hoopshype. — Michael Scotto (@MikeAScotto) June 30, 2022
The point guard signed mid-season with the Bucks after he was booted from the Nets to make room for Goran Dragic (which, even if he hadn't gone to a championship contender, he had to be pumped to be as far as possible from that mess). He quickly became a low-key favorite thanks to his quality fill-in minutes – leading to career-high numbers in points, rebounds and assists – along with his feisty defense on the perimeter. His stock REALLY soared, however, thanks to his play against Boston – or I should say his lack of play, as he was left on the bench while George Hill and Grayson Allen got roasted by the Celtics' stars despite Milwaukee fans' pleas to try something, anything, different.
Now he's back, returning a small but gritty point guard with respectable defense and a solid shot to the team's bench ... and hopefully this time he won't be constantly stuck there.
Joe Ingles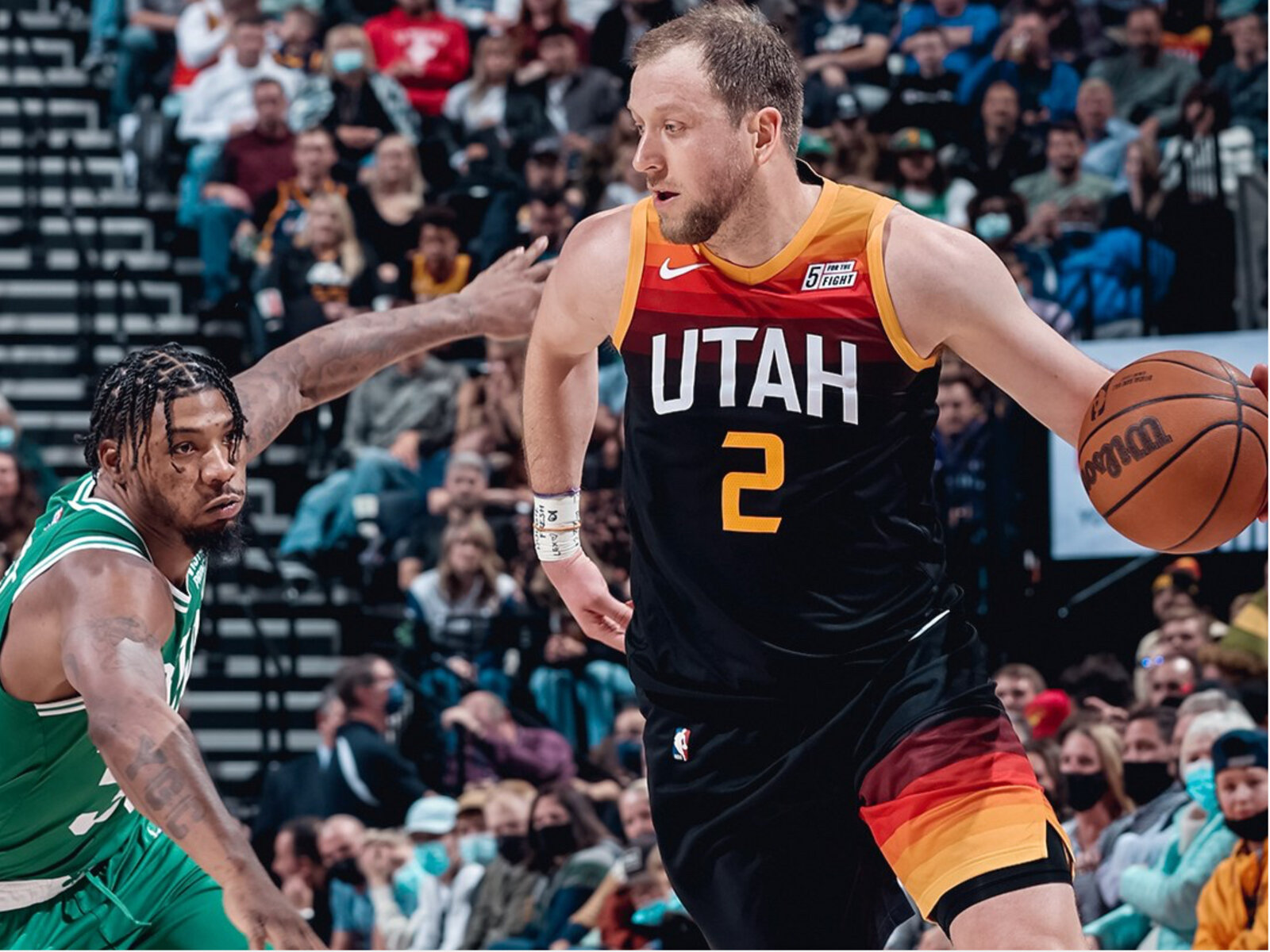 And now for easily the Bucks' most surprising move of free agency – and not just because the usual NBA bomb-droppers Woj and Shams got beat to the scoop. According to very reliable sources – aka Joe Ingles' wife, Renae – the hard-nosed Australian sharpshooter will join the Bucks on a one-year deal.
BREAKING NEWS:

Sources very close to free agent @Joeingles7 can confirm that he has agreed to a one-year deal with the Milwaukee Bucks.

CEO of the house, Renae Ingles, is thrilled for Joe and their family.

Joe himself, is said to be very bucking happy.#nba #nbanews pic.twitter.com/4yra9gQst3 — Renae Ingles (@RenaeIngles) June 30, 2022
At face value, the deal – worth $6.5 million – is perfect for the Bucks. What bounced the Bucks out of the playoffs last year? A lack of shot-making and creating on the outside plus a lack of perimeter defense against bigger wings without Middleton. And what does Ingles bring? The Utah Jazz franchise leader in three-pointers made, sturdy defense with size and crafty offensive activity. The Aussie's everything the Bucks need.
So what's the catch? Well, Ingles is coming off an ACL tear in January and surgery in February, likely keeping him far from on-court action until probably around the All-Star break. So don't think of this move as a usual offseason free agency acquisition. Think of this, instead, as the Bucks' midseason deadline move come early. While the rest of the league scrambles for trades to improve at the midway point, the Bucks will have already an awesome high-ceiling fit waiting in the wings, hopefully all healed up and ready to provide more 3-and-D playmaking for the most important stretch of the season and beyond.
Right now, there are question marks that could make fans nervous. (I forgot to mention he's also turning 35 years old, so we'll see how he comes back at that age.) But if things go the Bucks' way, those question marks could turn into exclamation points come postseason time.
What's left?
Kevin Durant to the Bucks, obviously! But seriously, the Bucks likely used up all their free agency excitement pretty much within the first hour yesterday. NBA cap guru Frank Madden is always great at breaking down the nitty-gritty of the team's numbers – but put in short, other than maybe some cheap older help on the roster's margins, the Bucks as they stand now is likely the Bucks as they'll generally look for 2022-23.
The only significant move left on the table is potentially trading some combination of George Hill and Grayson Allen. I know those are beautiful words to certain Bucks fans' ears – but I wouldn't be surprised if both end up back in the green and white next season. Allen had a miserable time against Boston in the playoffs, but he was a key scorer just a round earlier against the Chicago Bulls (remember all the fun we had booing him ironically!?) and when he wasn't having to stretch his abilities to the breaking point replacing Khris Middleton, he was a strong bench piece. I wouldn't give up on him quite yet. And as for Hill, considering his age and what he's shown most recently, I'm just not sure there's much of a market for a trade there – at least for much of notable use.
We'll see what happens, but for now: Now introducing your 2022-23 Milwaukee Bucks!
So ... what do we think?
In a free agency summer that could be one of the wildest in recent years, with big names forcing their way out of big cities, the Bucks' moves were far from wild, mostly content to run things back with last year's crew – with Ingles as the lone curveball.
But here's the thing: The Bucks don't have to do anything wild. Milwaukee was a Middleton hamstring away from probably beating the Celtics – and even without their second-best player, they took the talent-rich conference champs to seven games with two opportunities to even win the series. There's no need to panic and hit a hard reset; these pieces work great together. Add a hopefully 100 percent Joe Ingles midway through the season and maybe a cheap ring-chasing veteran with a little extra juice left in the tank later – plus an intriguing draft pick in MarJon Beauchamp who brings even more scrappy outside defense and maybe some shot-making if we're lucky – and you've improved the roster on a team that already could've defended their title further last season had fate not stepped in.
It's a long road from here – and it won't certainly won't be easy next season. (Sure, the Nets will likely be worse, but the Sixers and Celtics have already gotten better near the top and who knows where KD ends up.) But less than 24 hours into the official offseason, the Bucks have already comfortably locked in their 2022-23 roster – and locked in their position amongst the league's teams to beat once again.
As much as it is a gigantic cliché to say that one has always had a passion for film, Matt Mueller has always had a passion for film. Whether it was bringing in the latest movie reviews for his first grade show-and-tell or writing film reviews for the St. Norbert College Times as a high school student, Matt is way too obsessed with movies for his own good.
When he's not writing about the latest blockbuster or talking much too glowingly about "Piranha 3D," Matt can probably be found watching literally any sport (minus cricket) or working at - get this - a local movie theater. Or watching a movie. Yeah, he's probably watching a movie.