Since signing a long-term endorsement contract with Nike last fall, Milwaukee Bucks star Giannis Antetokounmpo has been featured in his own commercials and made cameo appearances in ensemble ads. And it sounds like another one, with a local connection, is on its way soon.
On Wednesday, according to sources, Antetokounmpo was at the MSOE Kern Center gym in Downtown Milwaukee shooting a new Nike commercial.
Antetokounmpo's original four-year contract with Nike expired last October but, after receiving pitches from Adidas and China-based company Li-Ning, he re-signed with the American sneaker and apparel colossus. Antetokounmpo announced the partnership with a tweet in November that included the "Family Over Everything" ad.
Family. Loyalty. Legacy. Excited to announce my long-term partnership with @NikeBasketball #FamilyOverEverything @Thanasis_ante43 pic.twitter.com/remyaTVuhZ — Giannis Antetokounmpo (@Giannis_An34) November 7, 2017
He was the only NBA player to be featured in Nike's "Air Moves You" commercial that ran during the Olympics in February, and also appeared in the recent "Choose Go" campaign ad with other Nike endorsers like Odell Beckham Jr., Kevin Hart, Simone Biles and Kobe Bryant.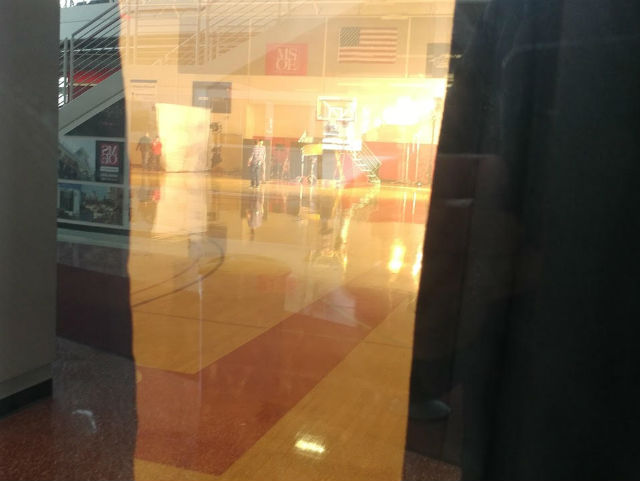 The 23-year-old's Nike deal reportedly includes his own signature shoe, with the release date for the "Giannis 1" projected for the fall of 2019. The company is banking on the popular Greek Freak helping to bolster their sales in the international market.
Antetokounmpo is averaging 27.2 points, 10.0 rebounds, 4.8 assists, 1.4 blocks and 1.4 steals per game for Milwaukee.
The Bucks have not responded to a request for confirmation about the new ad, and staff at the Kern Center said they could neither confirm nor deny the report.
Born in Milwaukee but a product of Shorewood High School (go 'Hounds!) and Northwestern University (go 'Cats!), Jimmy never knew the schoolboy bliss of cheering for a winning football, basketball or baseball team. So he ditched being a fan in order to cover sports professionally - occasionally objectively, always passionately. He's lived in Chicago, New York and Dallas, but now resides again in his beloved Brew City and is an ardent attacker of the notorious Milwaukee Inferiority Complex.
After interning at print publications like Birds and Blooms (official motto: "America's #1 backyard birding and gardening magazine!"), Sports Illustrated (unofficial motto: "Subscribe and save up to 90% off the cover price!") and The Dallas Morning News (a newspaper!), Jimmy worked for web outlets like CBSSports.com, where he was a Packers beat reporter, and FOX Sports Wisconsin, where he managed digital content. He's a proponent and frequent user of em dashes, parenthetical asides, descriptive appositives and, really, anything that makes his sentences longer and more needlessly complex.
Jimmy appreciates references to late '90s Brewers and Bucks players and is the curator of the unofficial John Jaha Hall of Fame. He also enjoys running, biking and soccer, but isn't too annoying about them. He writes about sports - both mainstream and unconventional - and non-sports, including history, music, food, art and even golf (just kidding!), and welcomes reader suggestions for off-the-beaten-path story ideas.