After a thrilling overtime victory in Game 1 of the Bucks' first-round playoff series against the Miami Heat, Monday night's matchup was equally thrilling for Bucks fans – but not nearly as close to say the least. Giannis kicked the game off with a huge three-pointer, and the Bucks remained on top for the entirety of Game 2, trampling the Heat by 32 points.
From Bryn Forbes' 19-points off the bench in the first half, to the team's 22 made three-pointers and, of course, the 9,107 screaming fans that packed the limited-capacity Fiserv Forum, a lot added together to create an exciting and dominating Monday night matchup.
Here's our breakdown of the Bucks' impressive Game 2 victory by the numbers:
19: First half points for Bryn Forbes
Bryn Forbes was a difference maker off the bench last night. Setting the tone with four clutch three-pointers in the first quarter, Forbes almost single handedly matched Miami's first half scoring while he was on the floor. The Cleveland State guard finished the night with 22 points (19 coming in the first half) in only 20 minutes of play. If Forbes can continue to contribute off the bench when his number is called, the Bucks will be in a great spot throughout the playoffs while the starters get some rest.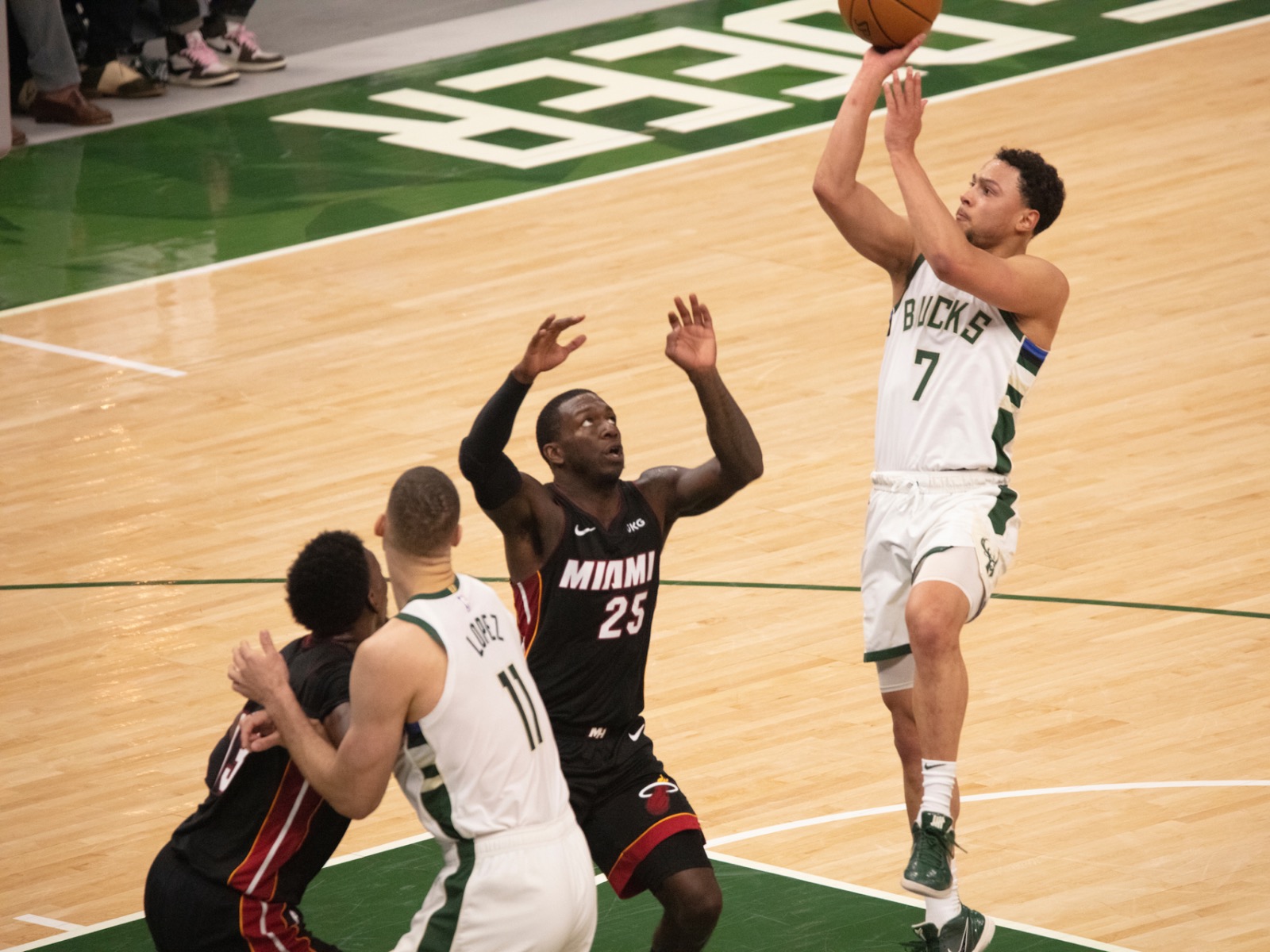 15: Assists for Jrue Holiday
Miami defeated the Bucks in the playoffs last year with an overwhelming five-game series victory in the bubble, where they'd continue on to the NBA Finals. So when Bucks fans knew they'd match up against Miami this year, many were a bit worried. The big difference between this year and last (other than the bubble, of course) is Jrue Holiday. After Holiday was acquired in the offseason, the Bucks instantly improved their starting five. The former New Orleans Pelican does everything well, and on Monday night, he showed off his passing skills. Adding to his 11 points, Holiday led the team with 15 assists on the night.
9,107: Attendance for Monday night's game
It feels like just yesterday that the Bucks were playing at home without fans, and after progressively increasing the Fiserv Forum's capacity for games, the Bucks are now at 50 percent capacity. Although it isn't 100 percent (or close to 100 percent like in Miami), the environment felt and sounded a lot better than when only a few hundred fans were allowed into the arena. With over 9,000 fans going wild inside and huge crowds just outside the building in the Deer District, playoff basketball is back in Milwaukee!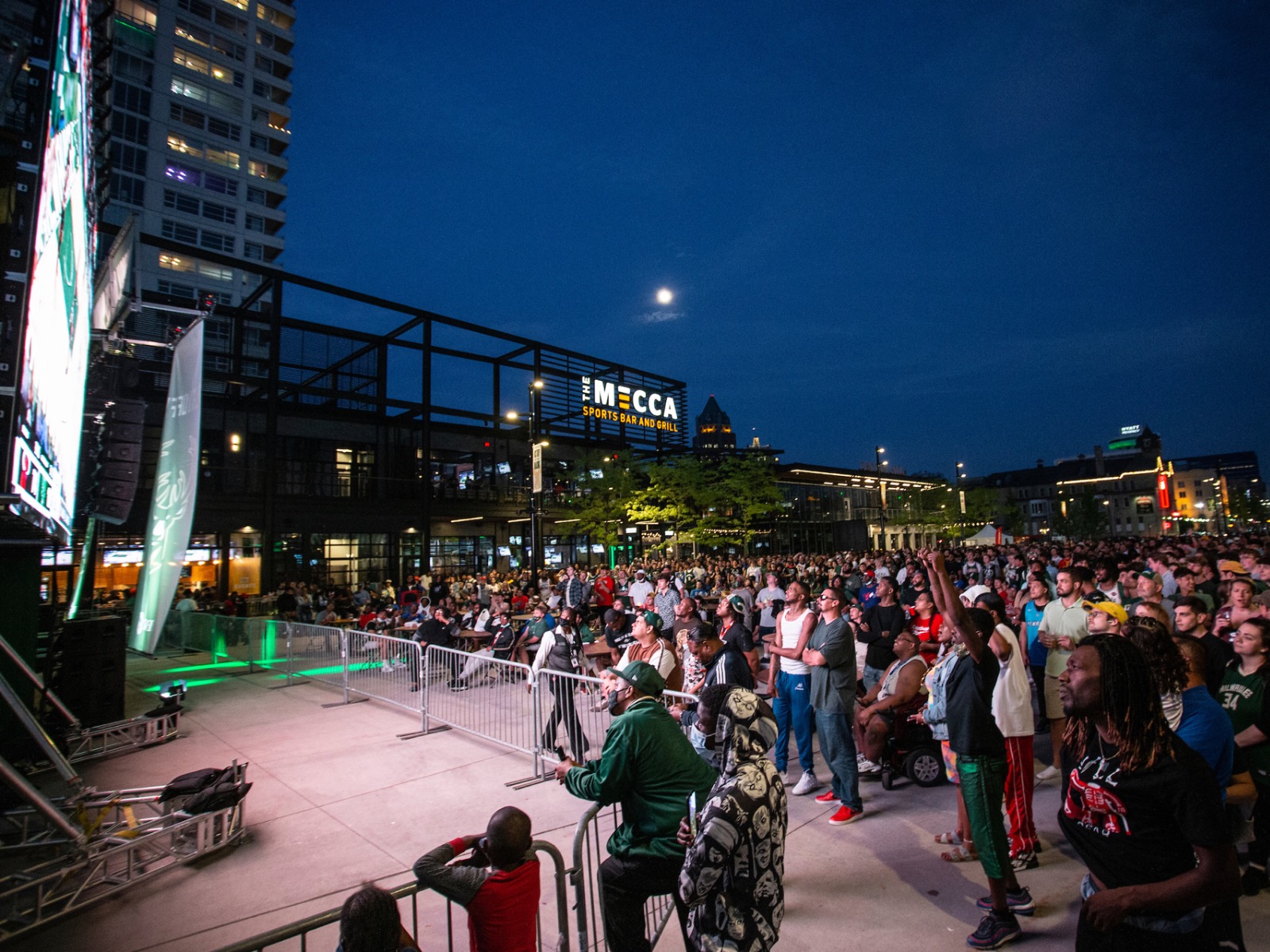 19-5: Run to start the game
The Bucks started Game 2 like they had something to prove. Contrasting from Saturday's close overtime win, the Bucks dominated after tip-off for Monday's contest. Giannis' kicked things off with his only made three-pointer of the night, and the team went on a huge 19-5 run to create a cushion that they would only add to throughout the rest of the game. Milwaukee never looked back and built a 30-plus point lead before the game's final seconds.
31: Points for Giannis
The Greek Freak was all over the box score for Game 2. Complemented by his 13 rebounds, six assists and three steals, Giannis led all scorers with 31 points in 31 minutes. Additionally, Giannis made six of his seven free throws, something that plagued him on Saturday. The former back-to-back MVP appeared calm during his free-throws and continued to take his time despite a controversial 10-second violation that was called late in Game 1, which also negated a huge point that could have won the Bucks the game in regulation.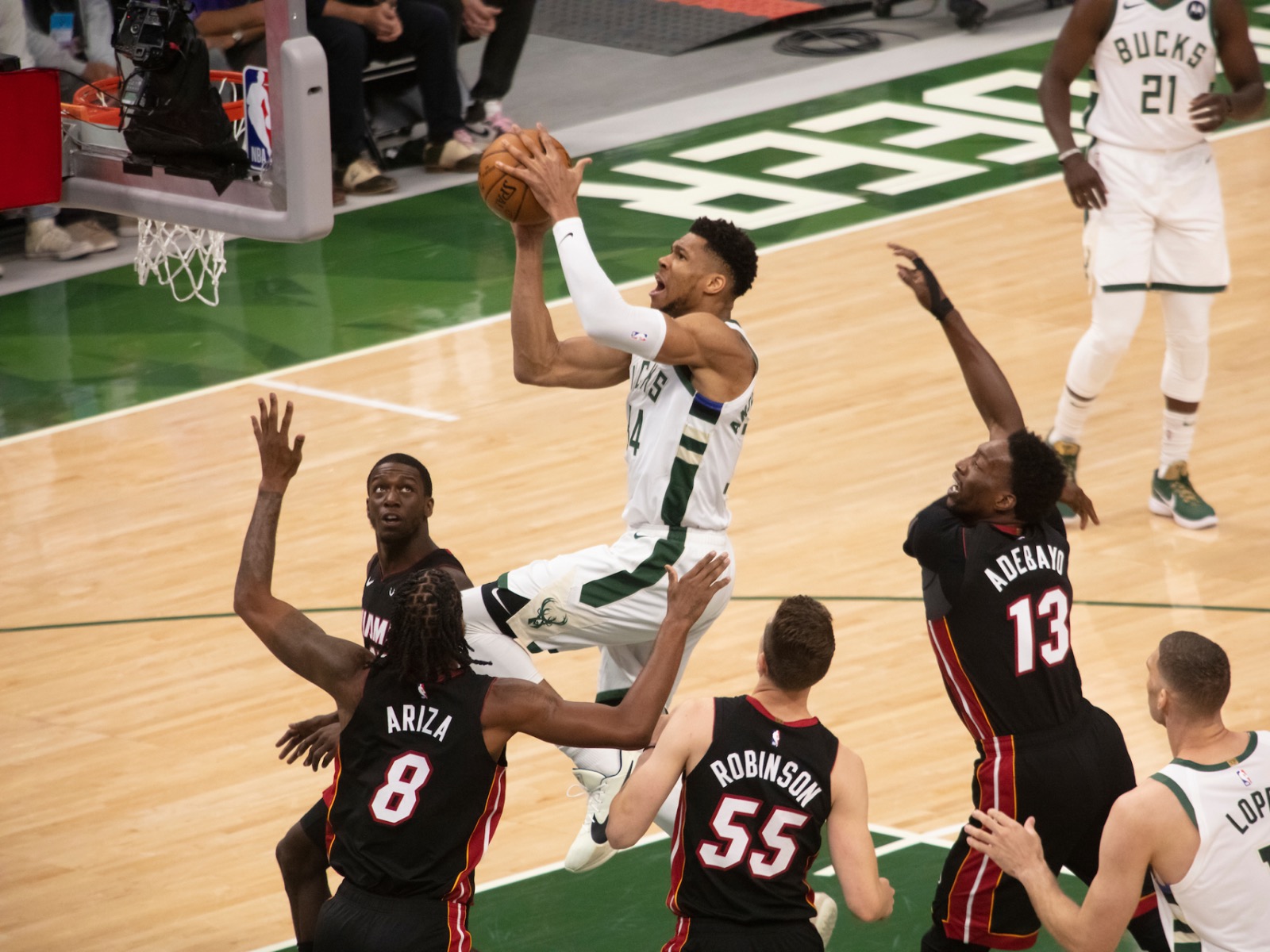 22: Made three-pointers
Milwaukee only made five three-point shots in Game 1, something very uncharacteristic for the team, especially in a winning effort. Luckily they were able to flip the switch and more than quadruple their Game 1 total, with 22 made threes on Monday night. The team shot over 41 percent from long range, compared to Miami's 28.6 percent.
20: Combined points for Jimmy Butler and Duncan Robinson
Duncan Robinson had a standout performance from deep for Miami in Game 1, and despite a dismal 4-22 shooting day, Marquette's Jimmy Butler came up clutch with a drive past Giannis to take Saturday's game into overtime. In the end, they combined for 41 points. As for Monday night, fortunately for Bucks fans, the duo was not able to match their previous performances and only combined for a total of 20 points, with a mere 1o points each. Milwaukee dared Butler to shoot from long range during Game 1 and apparently he wasn't up for the challenge once again on Monday, as he had zero three-point attempts during his underwhelming performance.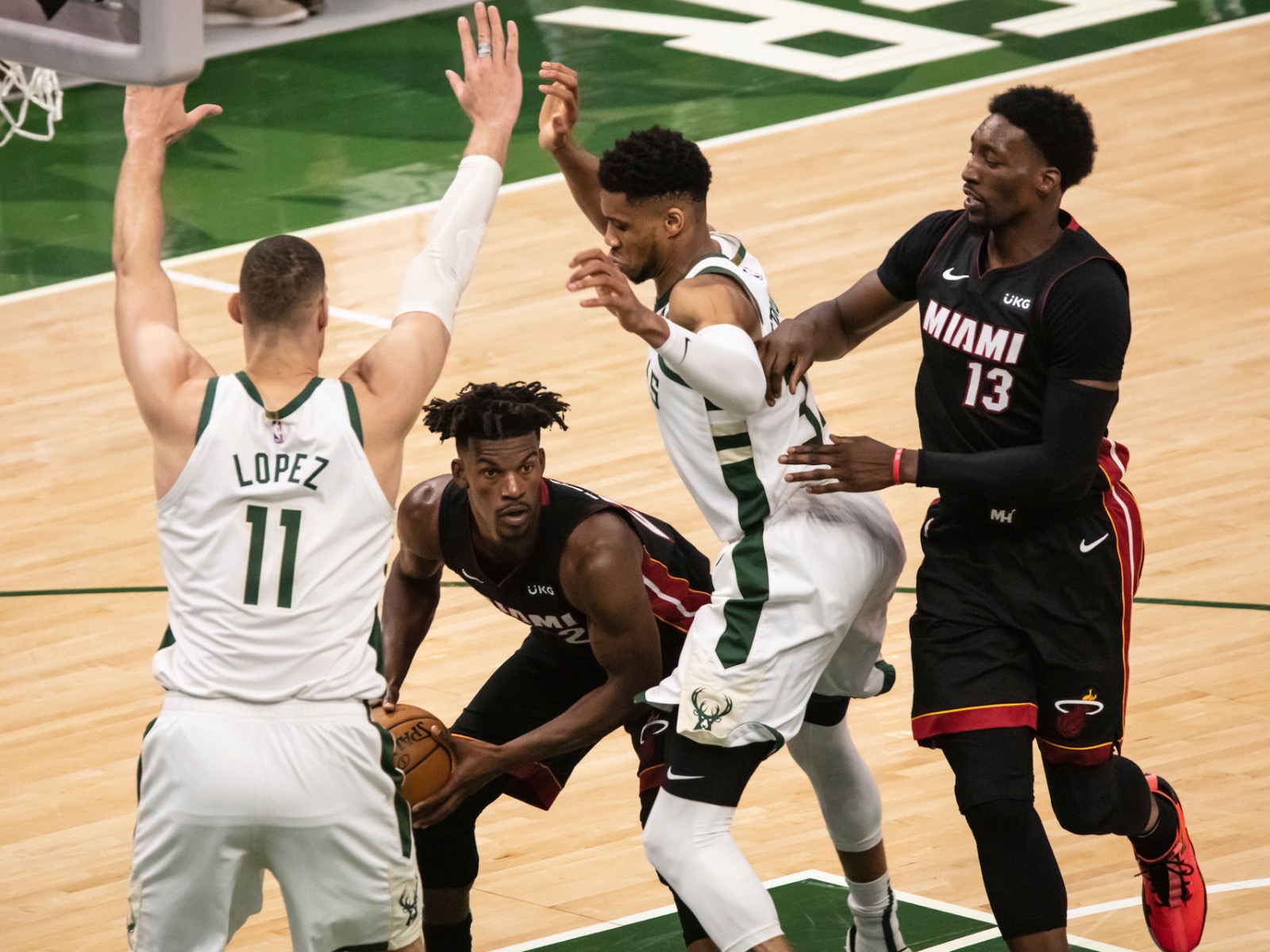 2: Wins left to close out the series
Last year's early exit still stings for many Bucks fans, and while many would have hoped for a different first round opponent to kick off the playoffs in 2021, a series win against the same team that eliminated them less than a year ago would be huge for the Bucks going into the next round. There is still a long way to go – including at least a couple games in Miami which will allow 17,000 fans for the 21,000 capacity arena – but a 2-0 start is a great way to start the series going into Thursday's game.