Even with Giannis sidelined, the Bucks bounced back after their Game 1 loss to the Miami Heat in a huge and historic way. With a NBA playoff record-tying 25 three-pointers, the Bucks dominated Miami with a 138-122 victory – and it wasn't even that close, as the good guys led by 33-points going into the fourth quarter.
Check out some of our key images from the Bucks' statement win over the Miami Heat to even the series at one game a piece:
1. No sleep 'til Brook-lyn
Miami fans will be losing sleep tonight as their team didn't have an answer for Brook Lopez on Wednesday night. Lopez led all scorers with 25 points, and he did so in an efficient fashion, making 12 of his 17 shots.
2. Bobby uses "the force"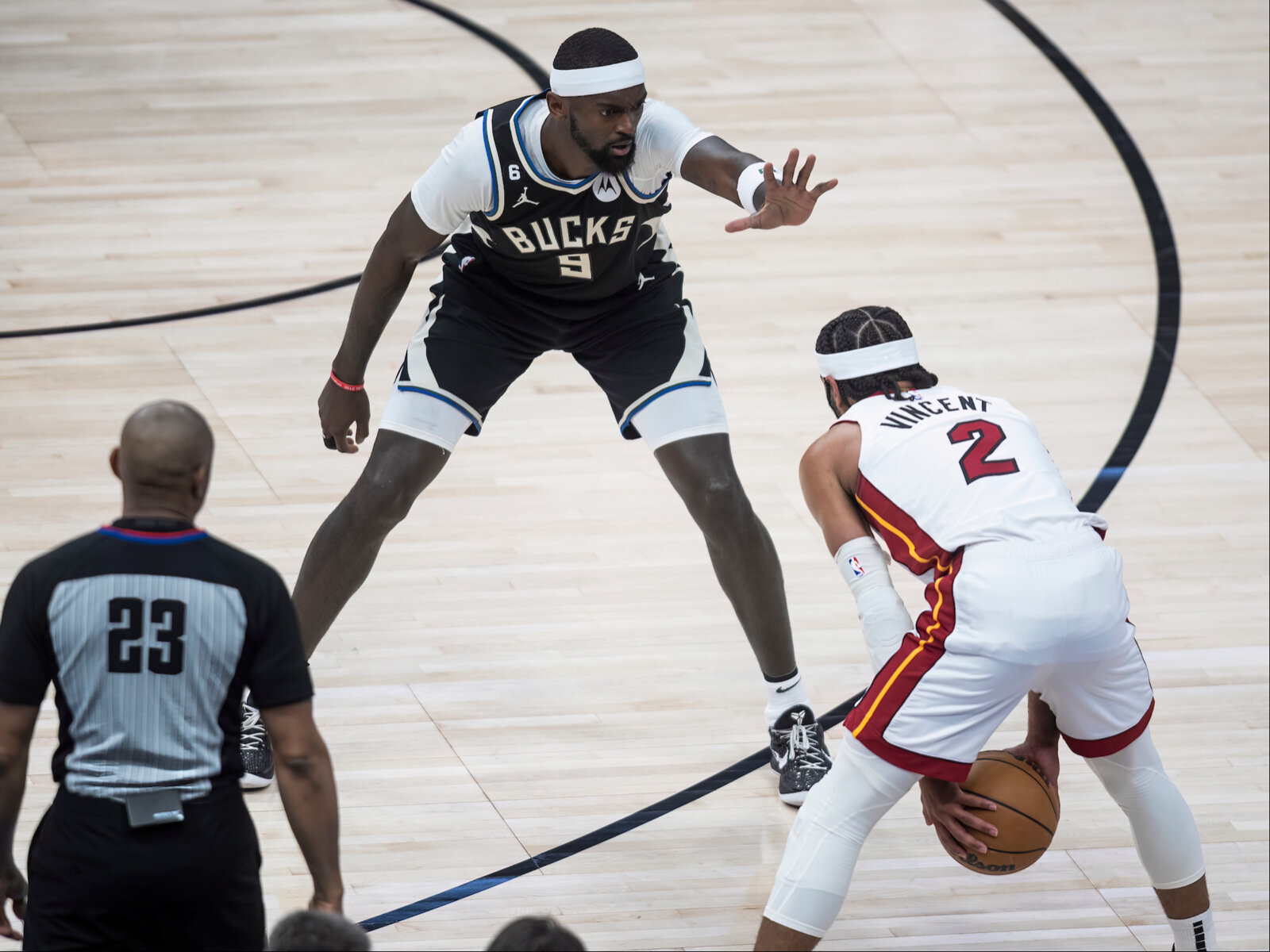 Bobby was a force all game with a double-double thanks to his 13 points and 15 rebounds. Here he is doing his best "Star Wars" role-playing, using "the force" while defending Gabe Vincent.
3. Giannis the cheerleader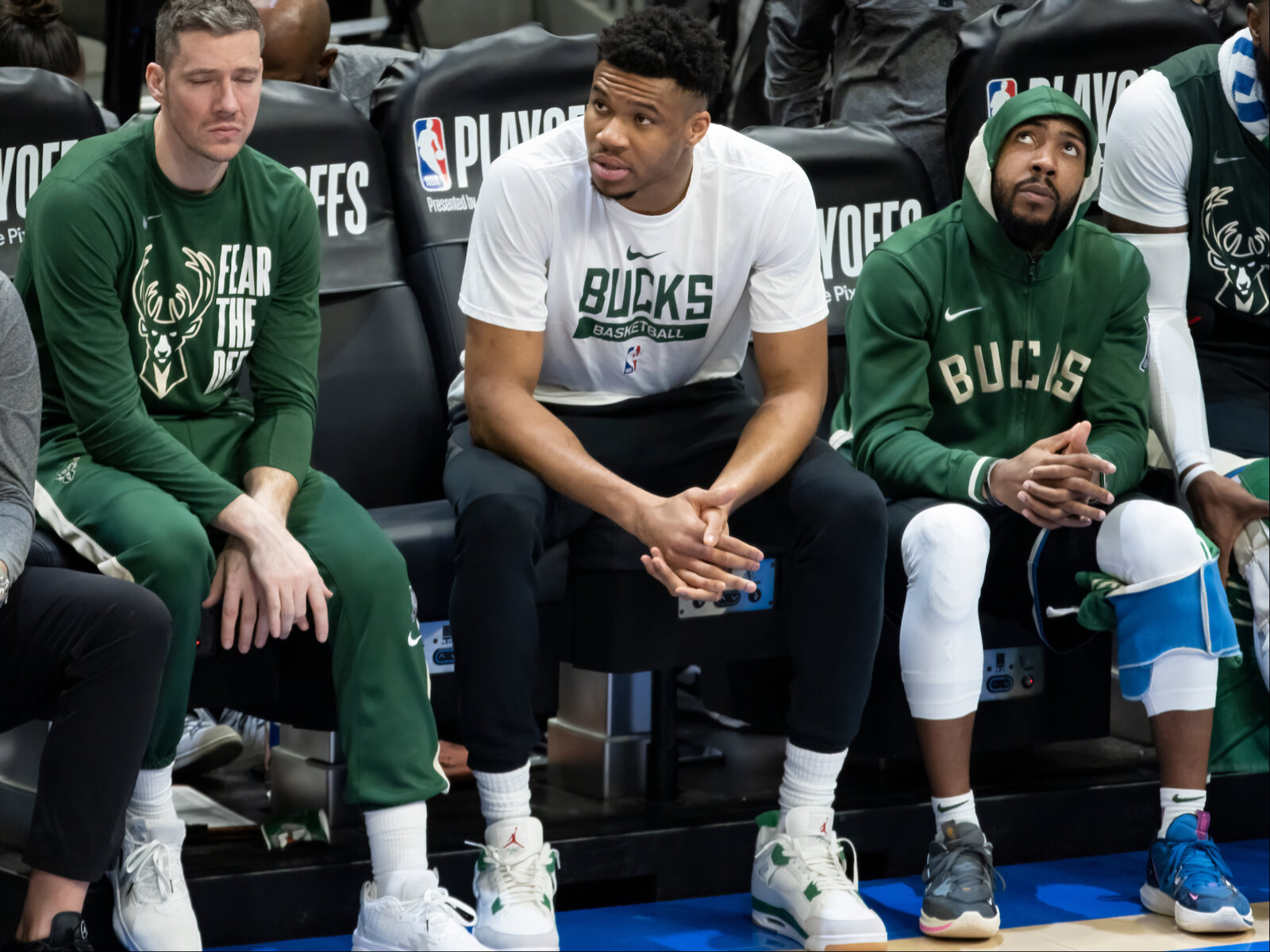 Although Giannis' back injury kept him sidelined for Game 2, he was the biggest fan of his teammates last night, cheering on the home team and dishing out high fives during timeouts when he enjoyed Milwaukee's huge win.
4. Jimmy Buckets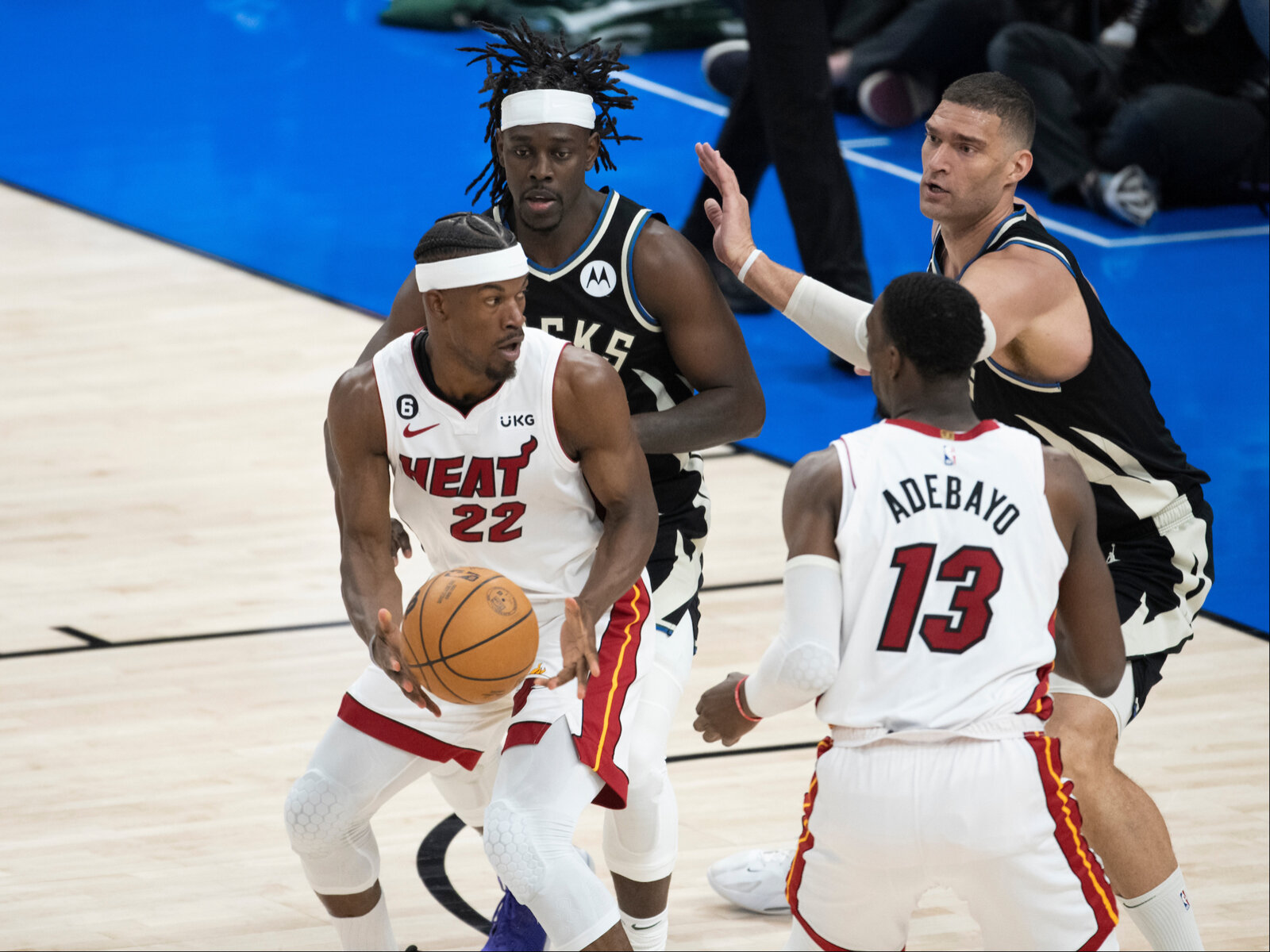 Although his night was modest when compared to his Game 1 performance, Marquette legend Jimmy Butler had another good game against the Bucks. Butler matched Lopez's game-leading 25 points on only four missed shots. Fortunately for Milwaukee, Butler was still -31 for the game.
5. Block party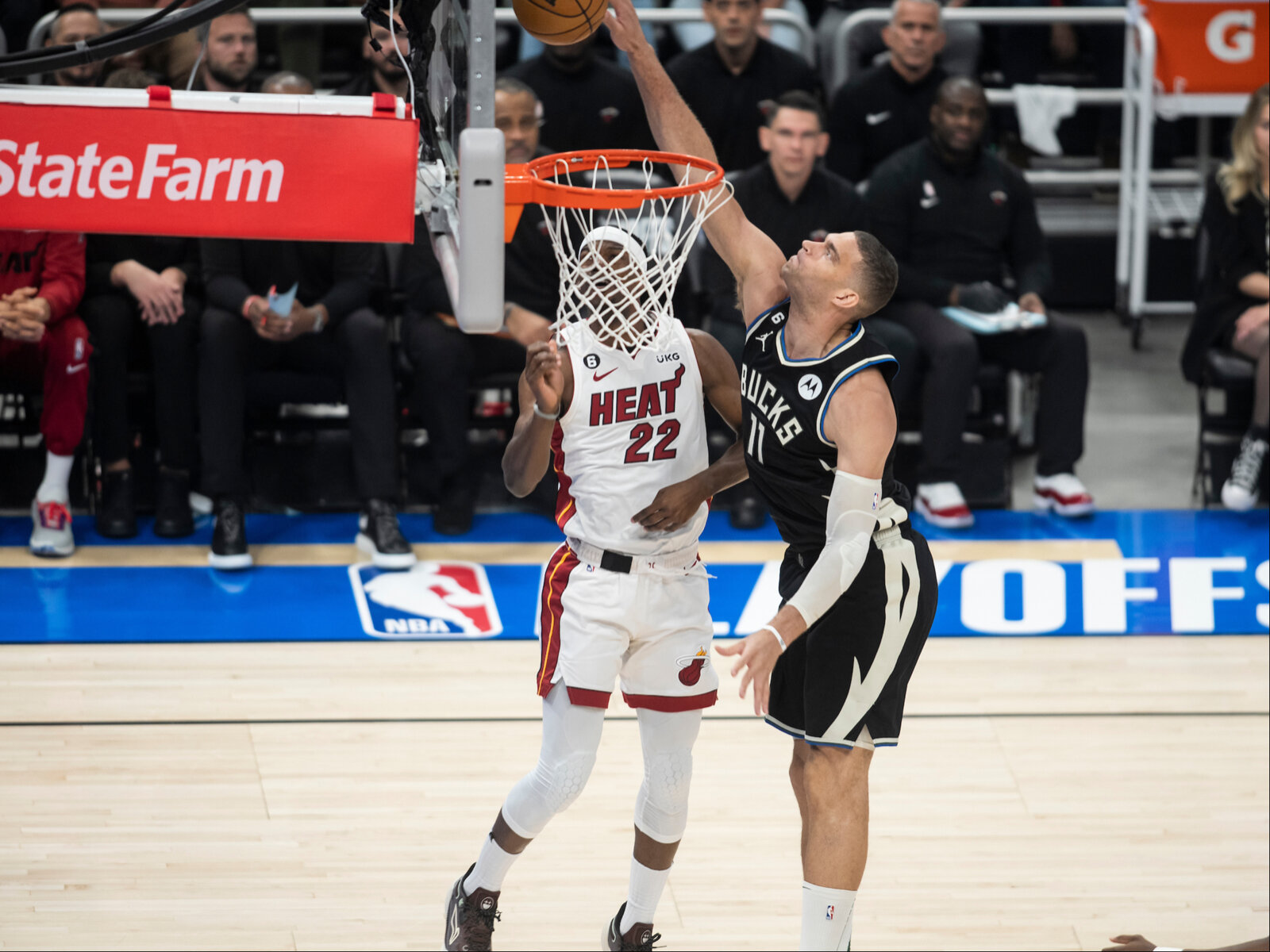 Although the Defensive Player of the Year candidate had only one block in Wednesday's game, Brook told Jimmy Butler "no thanks" on this big defensive play in the first half.
6. Jrue win some, Jrue lose some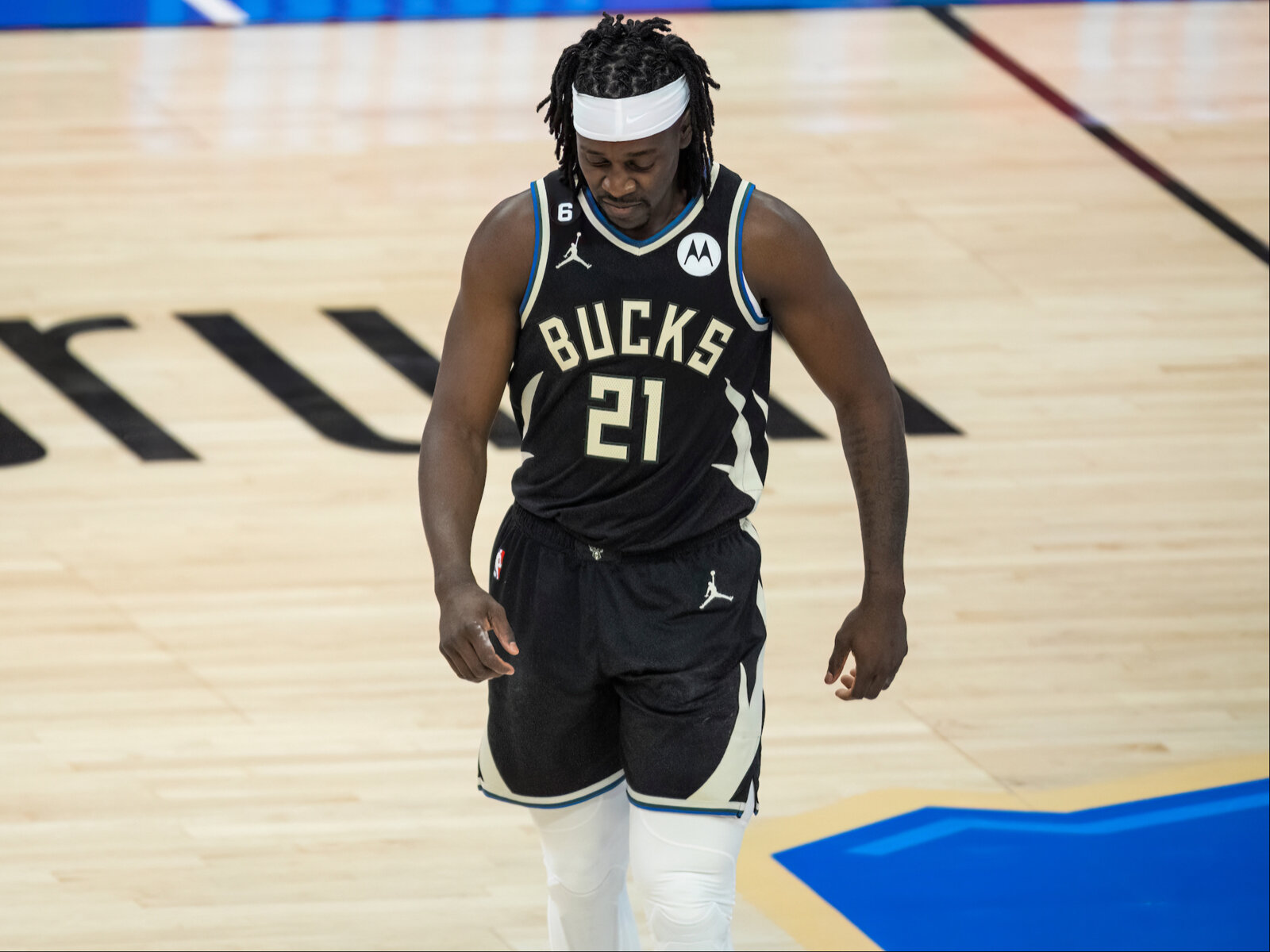 Jrue Holiday played a huge role in the Bucks' series-tying win on Wednesday night. A hair behind Lopez's game-leading performance, Jrue Holiday put up 24 points against Miami. Our trusted point guard also had 11 assists for the game.