The new Milwaukee Bucks arena is now nearly completed – about 98 percent, according to team president Peter Feigin – with the pristine basketball floor, main video screen and stunning Panorama club, as well as most of the interior concourse spaces, appearing to be fully finished.
Highlights of a media tour of the Wisconsin Entertainment and Sports Center – we're still waiting on those naming rights – included the arena's 850 flat-panel TVs, the giant Daktronics scoreboard, the Panorama Club that overlooks the court and Downtown skyline, the unique Milwaukee Market local concession stand, the Bango monument outside the venue and more.
The new arena, which has already announced many high-profile entertainment acts, is expected to open in late summer.
Here are nine photos of the Wisconsin Entertainment and Sports Center: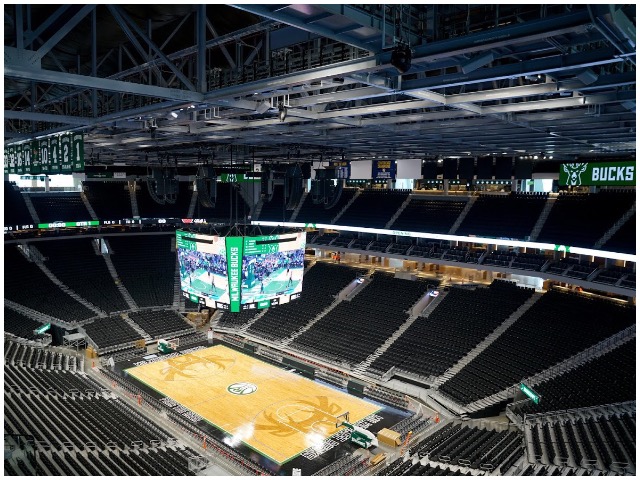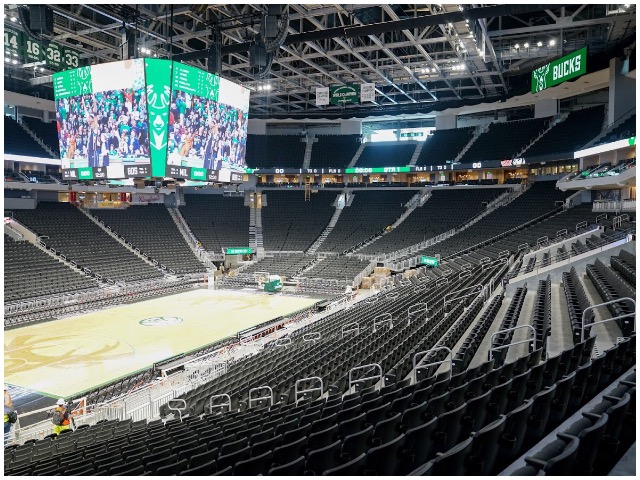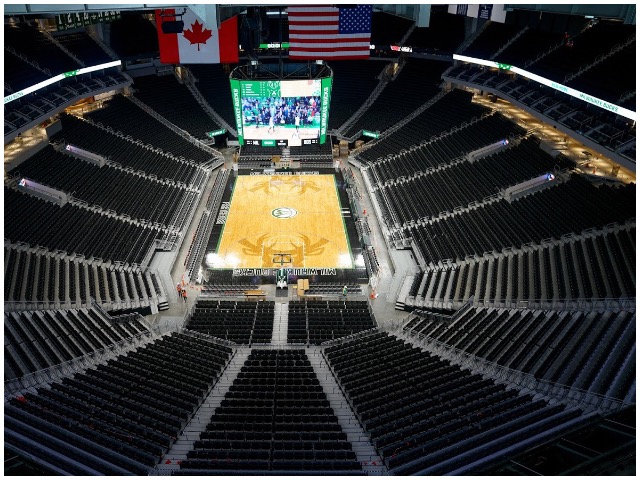 Born in Milwaukee but a product of Shorewood High School (go 'Hounds!) and Northwestern University (go 'Cats!), Jimmy never knew the schoolboy bliss of cheering for a winning football, basketball or baseball team. So he ditched being a fan in order to cover sports professionally - occasionally objectively, always passionately. He's lived in Chicago, New York and Dallas, but now resides again in his beloved Brew City and is an ardent attacker of the notorious Milwaukee Inferiority Complex.
After interning at print publications like Birds and Blooms (official motto: "America's #1 backyard birding and gardening magazine!"), Sports Illustrated (unofficial motto: "Subscribe and save up to 90% off the cover price!") and The Dallas Morning News (a newspaper!), Jimmy worked for web outlets like CBSSports.com, where he was a Packers beat reporter, and FOX Sports Wisconsin, where he managed digital content. He's a proponent and frequent user of em dashes, parenthetical asides, descriptive appositives and, really, anything that makes his sentences longer and more needlessly complex.
Jimmy appreciates references to late '90s Brewers and Bucks players and is the curator of the unofficial John Jaha Hall of Fame. He also enjoys running, biking and soccer, but isn't too annoying about them. He writes about sports - both mainstream and unconventional - and non-sports, including history, music, food, art and even golf (just kidding!), and welcomes reader suggestions for off-the-beaten-path story ideas.