Fiserv Forum was the place to be on Tuesday night. Not only were the Bucks hosting their newfound rivals, the Brooklyn Nets, but the team held their season opener and celebrated last season's championship run with a pregame ring ceremony and banner reveal. Whether you enjoyed the festivities in person, enjoyed the weather in Deer District or watched from your couch, all eyes were back on the Milwaukee Bucks last evening.
Check our some of our favorite images from the Bucks' season opener against the Brooklyn Nets as well as their pregame festivities:
1. Lawrence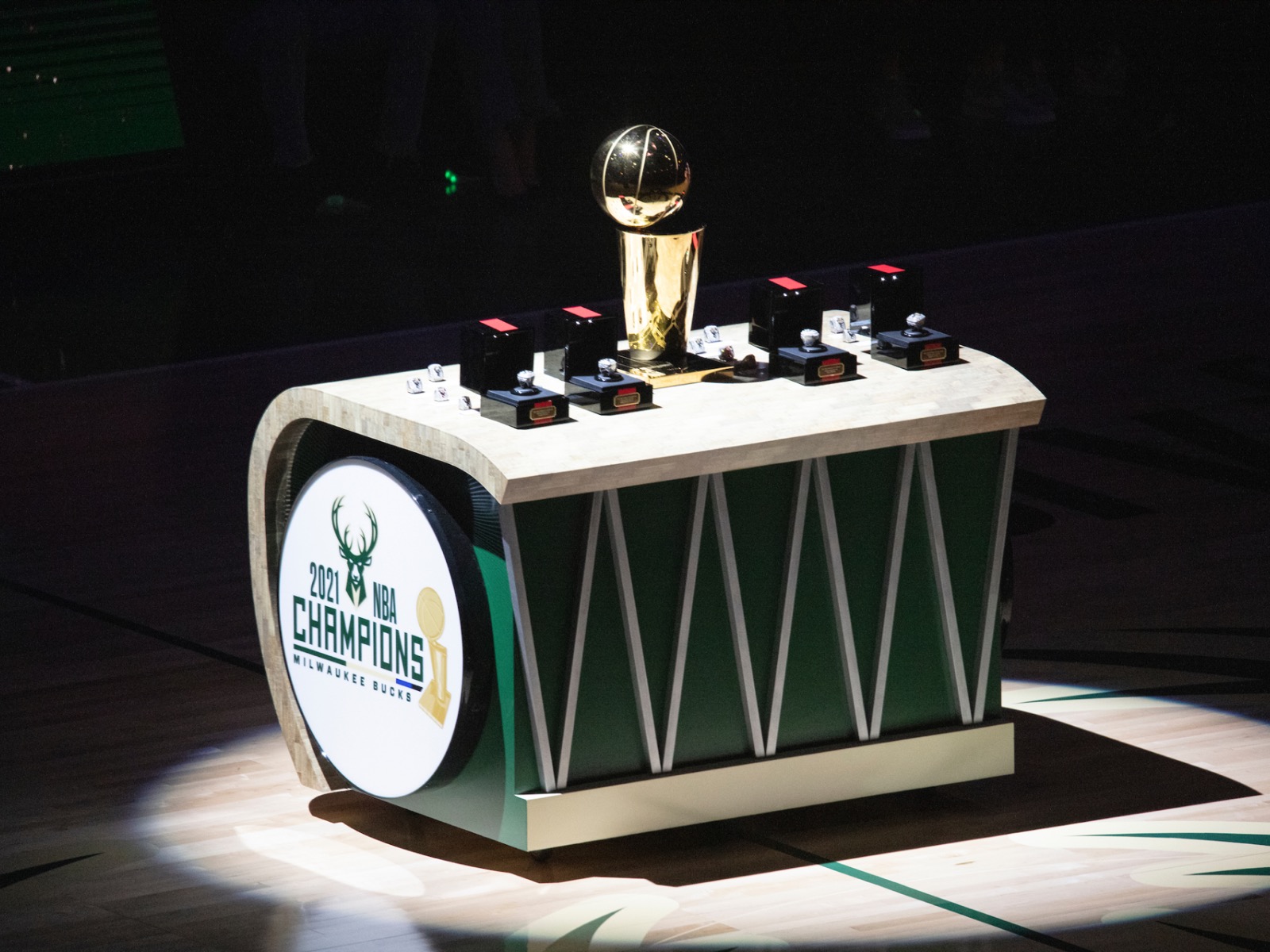 The Larry O'Brien trophy shined extra bright under the lights at Fiserv Forum yesterday. Larry, in all his glory, was the only bling that trumped the collection of diamond-studded championship rings that were presented to the players, owners and coaching staff.
2. "Where's my hug?"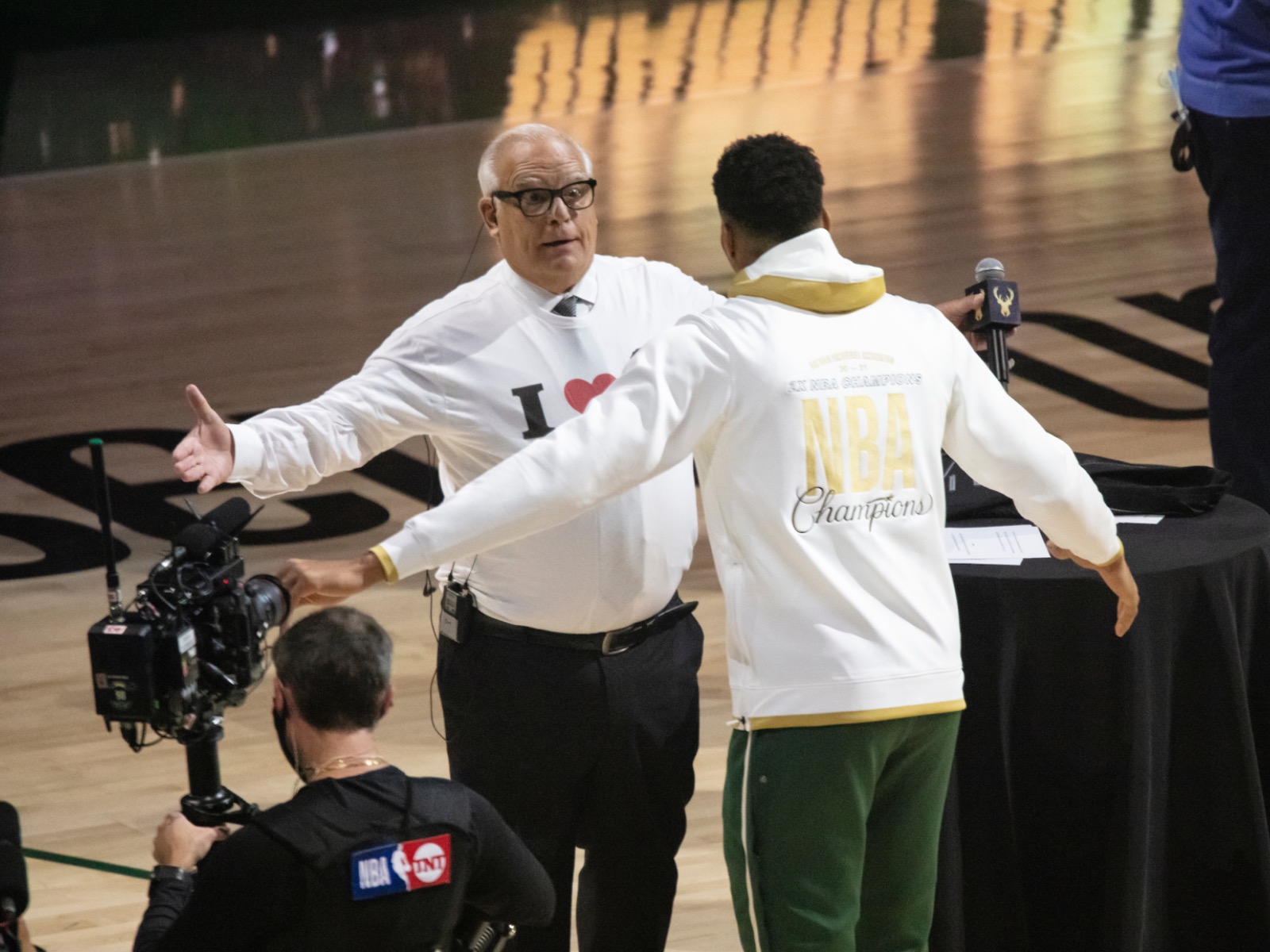 Bucks broadcast legend Jim Paschke took a break from his retirement to host the ring ceremony before Tuesday night's tipoff. Moments after Giannis received his championship ring, Paschke greeted Giannis as the two shared a big hug and melted the hearts of the sold-out crowd.
3. Feels like yesterday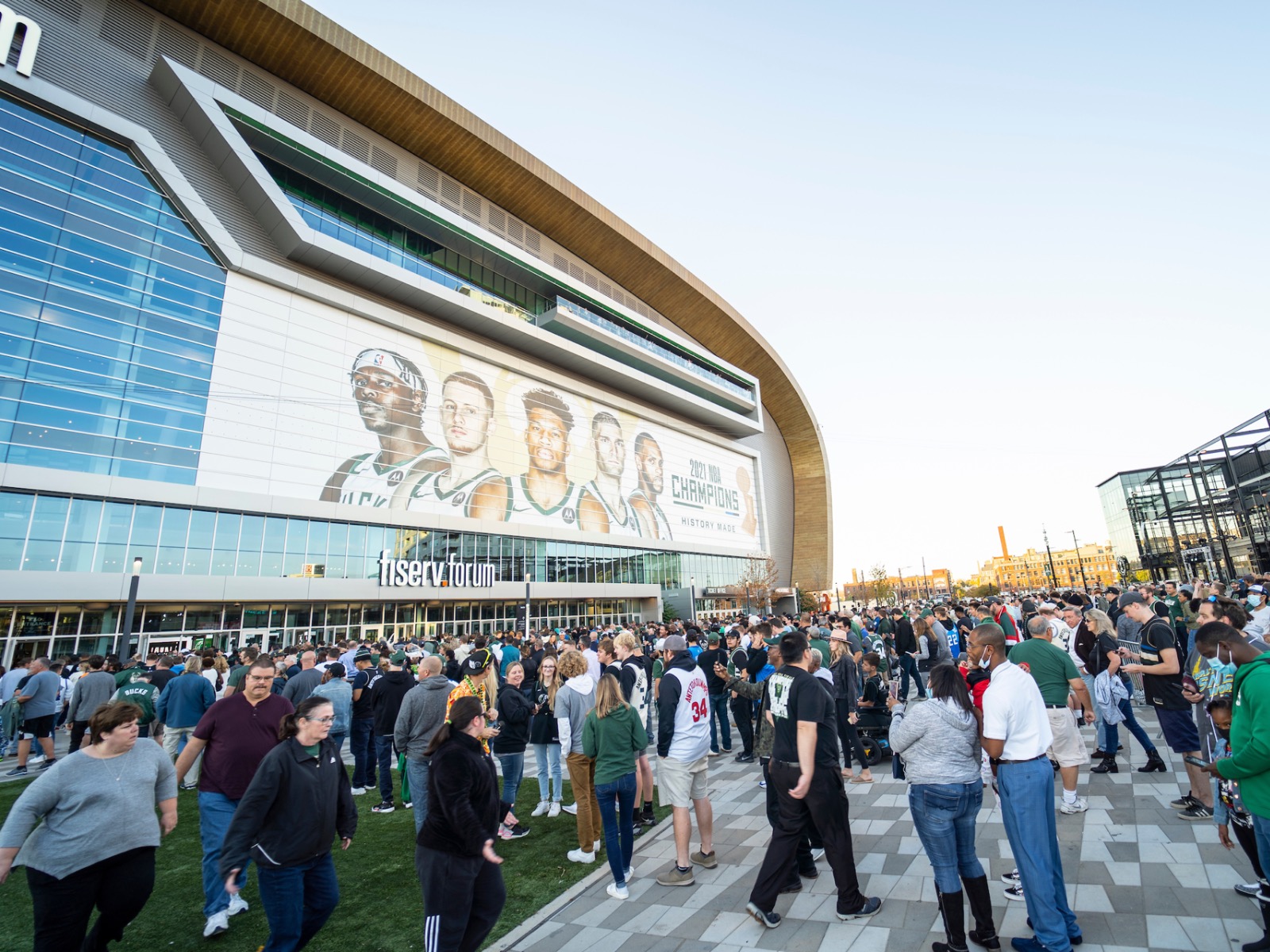 It feels like it was just yesterday that thousands of fans packed Deer District during game day – in part, because it was literally just a few months ago. Despite the shortened offseason, fans couldn't wait to return to Fiserv Forum for live sports.
4. Touchdown!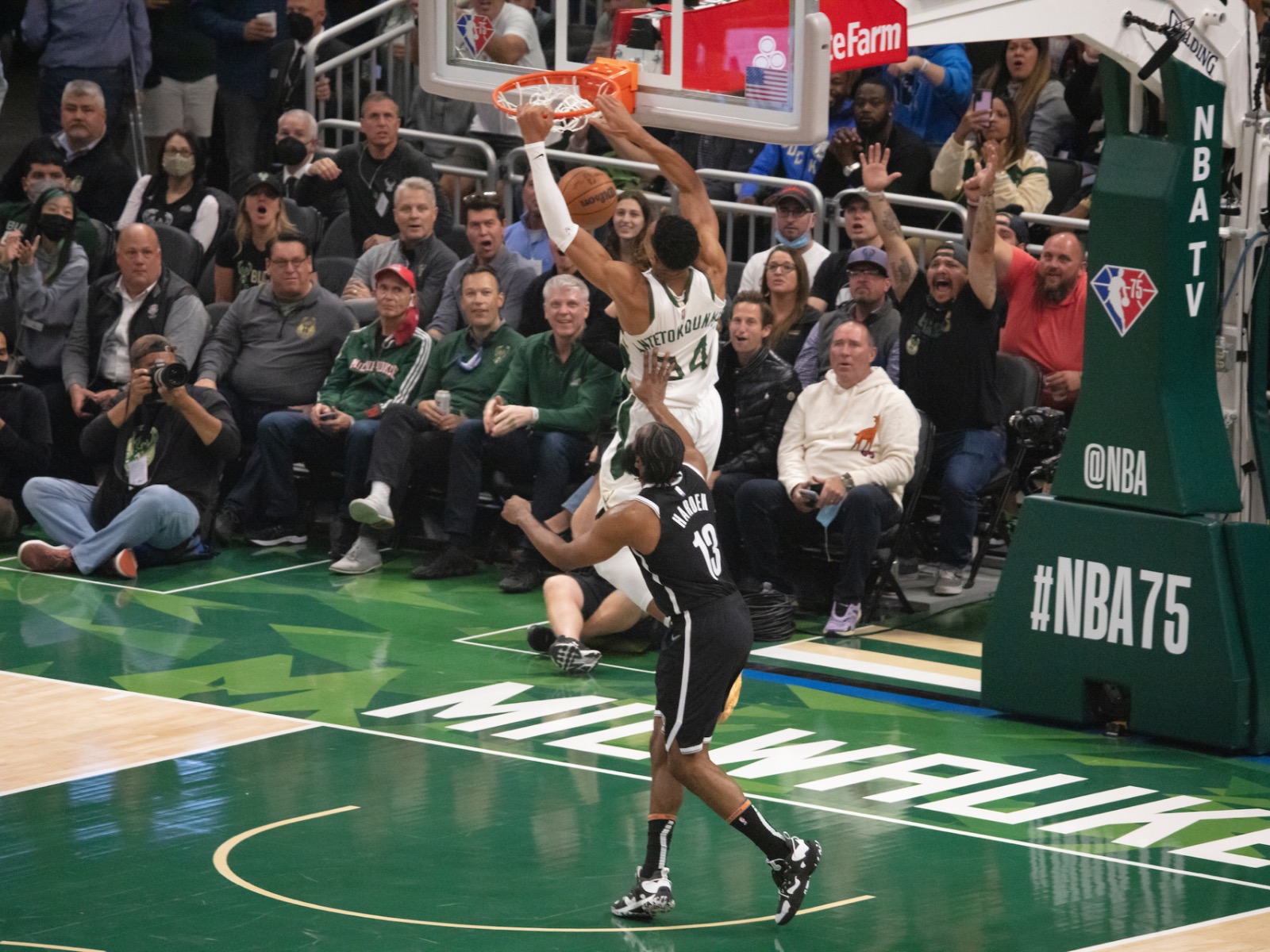 The play of the game came early as the Bucks busted open a huge margin against the Nets in the first quarter. The best sequence of the night was highlighted by Khris Middleton and Giannis, as the former threw a long football-like pass to the Greek Freak for an emphatic dunk – all while being fouled by James Harden in the process.
5. KD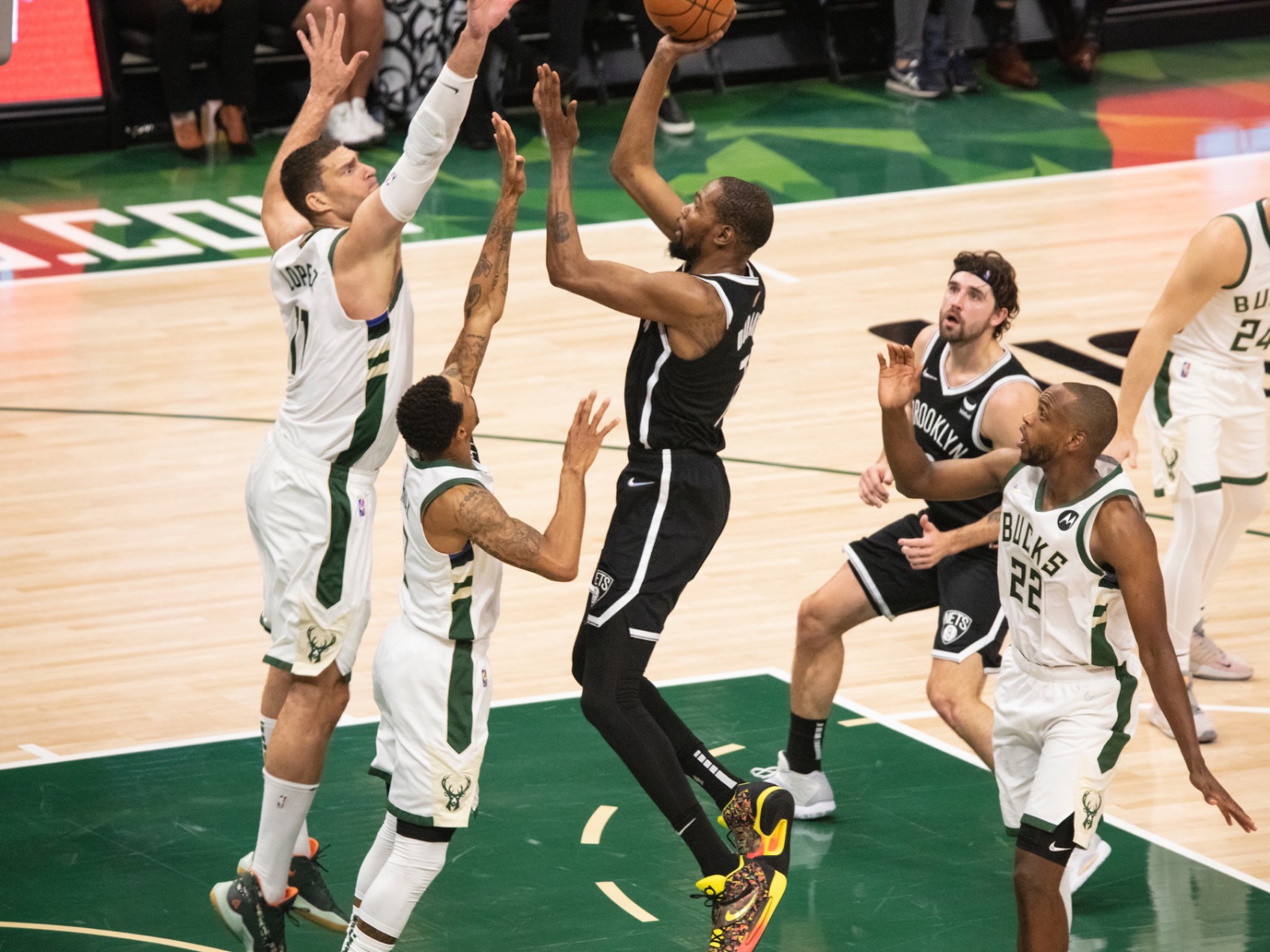 Kevin Durant is undeniably one of the top two scorers in the NBA. Although in a losing effort, Kevin Durant led Brooklyn with 32 points and 11 rebounds. Similar to last season, the Bucks didn't have much of an answer for Durant but were able to contain him enough to still pull out the win.
6. 32 for 34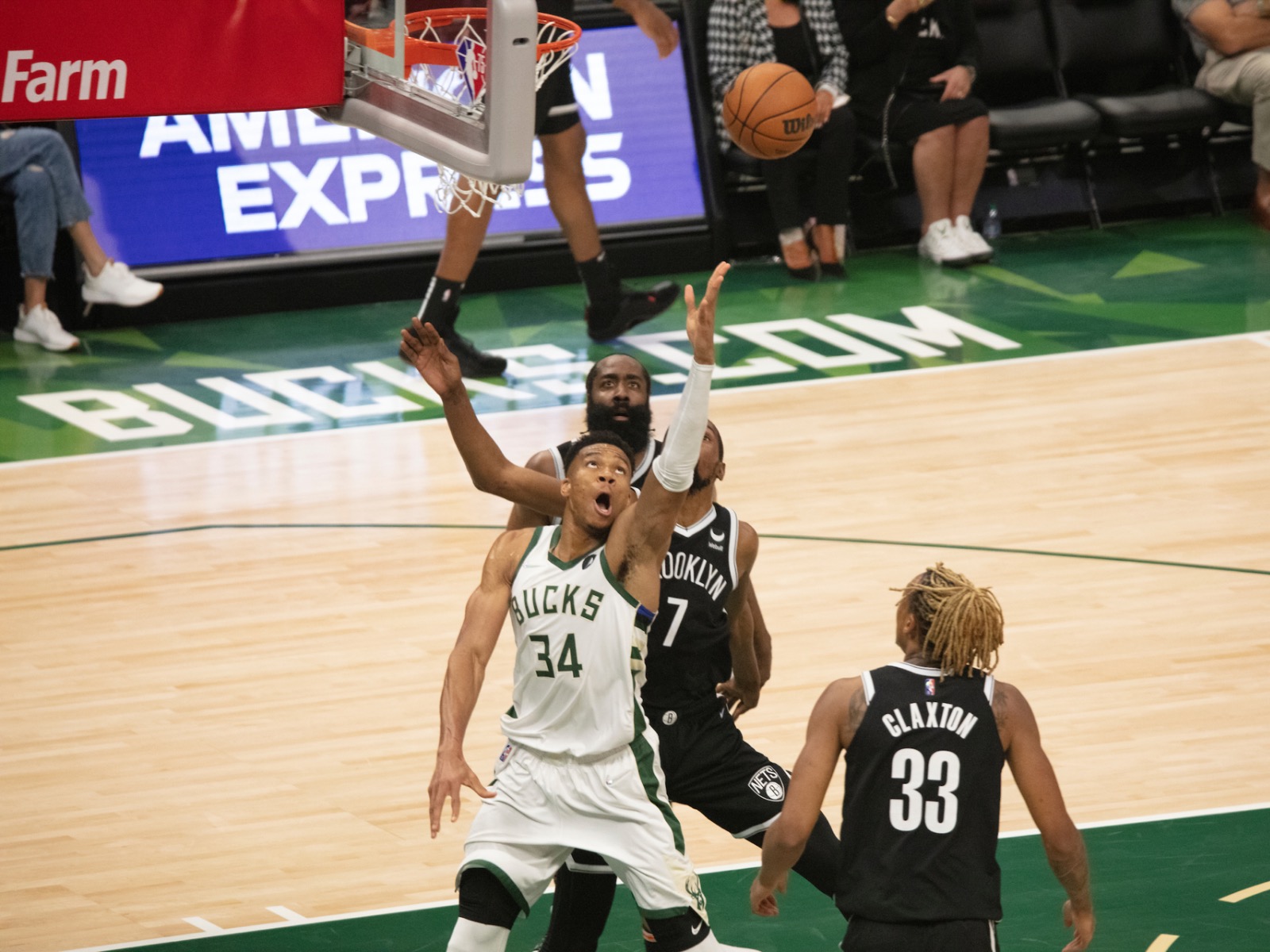 Durant wasn't the only player on the floor to put up huge numbers, as Giannis had 32 points on the night as well. Along with his 14 rebounds and seven assists, the 2021 Finals MVP dominated from start to finish – and unlike Durant, led his team to victory and a 1-0 start for the season.