The bad guys are up 3-2 after Toronto defeated the Bucks 105-99, despite Milwaukee building a 18-4 lead in the opening minutes. But while the game was stressful and hard to watch at times, Thursday night's matchup was not without its share of highlights.
From a beer chugging battle, a superstar rapper and some basketball as well, there were certainly some great moments in spite of the disappointing loss.
Here are our eight silver linings from Game 5:
1. The city showed up ...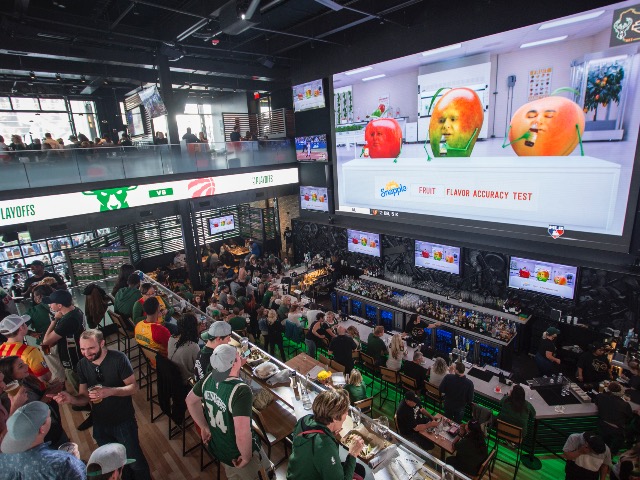 Bucks fever is running wild throughout the city and the newly dubbed Deer District is as packed and energetic as the sold-out arena next door. Thousands of fans cheered on the Bucks for Game 5 at the Fiserv Forum's entertainment plaza while enjoying cold beer, basketball on big screens and, of course, the warm weather.
Punch Bowl Social, the new MECCA Sports Bar & Grill and the plaza's beer garden were just a few of the popular places to enjoy the game if you weren't lucky enough to get tickets to the main event.
2. … and Drake did not
Milwaukee showed up on Thursday, but despite rumors and fan speculation, Drake did not. Not that the city wouldn't welcome the Raptors' superfan, but depending on who you ask, he's the last person that many Bucks fans want to see.
Sticking to the comfort of his own hometown arena, it's unlikely that you'll see the 6 God travel to Milwaukee anytime soon, even if the Bucks extend the series to a Game 7. Raptors head coach Nick Nurse was forced to get his massages elsewhere on Thursday.
3. Aaron Rodgers and David Bakhtiari's beer chugging contest
The Bucks may not have won, but in a sense, we all won as Aaron Rodgers and his offensive tackle David Bakhtiari had a cross-court beer chugging contest during a timeout. Bakhtiari became a fan favorite during the playoffs by chugging beers when he appeared on the jumbotron during several games, and this time Aaron Rodgers got in on the action as well.
The two-time MVP is better at throwing footballs than he is at chugging beers, however, as Bakhtiari won by a landslide. The tackle's real competition came in the second half when a fan sporting his jersey stole the spotlight by downing a few beers himself.
Now Christian Yelich getting into the chugging business here at Fiserv Forum #Bucks #FearTheDeer pic.twitter.com/cnPMS6QrMn — Matthew Mueller (@aManAboutFilm) May 24, 2019
4. Gucci Mane
Before making headlines for his sideline antics during the Bucks' games in Toronto, Drake was in the news this past month after he purchased his own private jet. But as is the case with private planes, when it comes to rap superfans, it's always better to rent than it is to own.
That's just what Milwaukee is doing with Gucci Mane. So what if we don't have a superstar rapper to call our own? Gucci Mane hopped on the bandwagon, and Milwaukee is happy to have him. At times, it was more fun to watch Gucci Mane watch the game courtside than it was to watch the game itself. The "Lemonade" rapper was taking selfies, dishing out high fives and even gave the refs a behind the back pass when the ball rolled his way.
5. Mallory Edens' Pusha T shirt
Another rapper made an appearance during Thursday's game (kind of). Clearly taking a shot at Drake, but staying cordial and classy in the process, Mallory Edens, the daughter of the Bucks' co-owner, sported a t-shirt with Drake's rap foe, Pusha T.
Mallory Edens, the daughter of the Bucks owner, is wearing a @PUSHA_T shirt in response to Drake's antics. 😭 pic.twitter.com/5dBcDcAwTt — Complex Sports (@ComplexSports) May 24, 2019
The Toronto rapper instantly caught wind of Edens' trolling, and not only did he make her his profile picture on Instagram, but he offered her tickets to his OVO Fest. My guess is she can afford tickets on her own.
Drake changed his IG profile picture to Mallory Edens and put her on his story. 💀

ELITE TROLLING. 😂 pic.twitter.com/QOYV1q9jSh — Complex Sports (@ComplexSports) May 24, 2019
6. Giannis's three-point shooting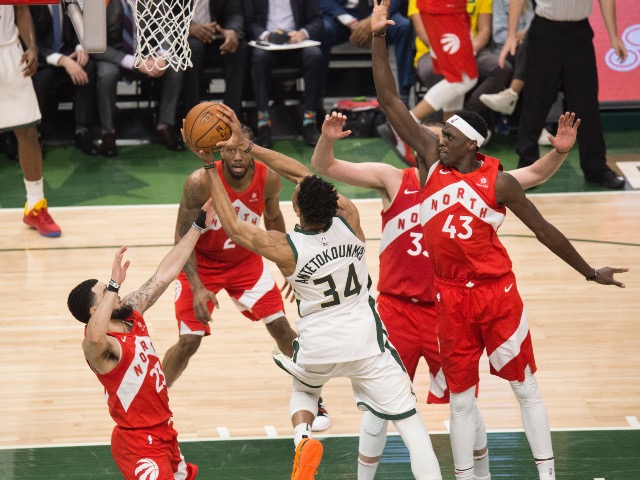 Unfortunately, just one of our eight silver linings from Thursday's game has to do with the game itself. But nonetheless, one great moment from Game 5 was the Greek Freak's three-point shooting
Although off a low number of attempts, Giannis had a great night from beyond the arc, making two of his three long-range attempts. Don't expect Giannis to shoot 66% from distance on a regular basis, but it was great to see his confidence from the three-point line.
7. This woman's sign
The sign now needs a little Wite-Out, but this fan's creativity gets an A+. Inspired by Drake's "If You're Reading This It's Too Late" mixtape, this Bucks' fan gave new life to the 2015 meme.
8. It's ain't over til it's over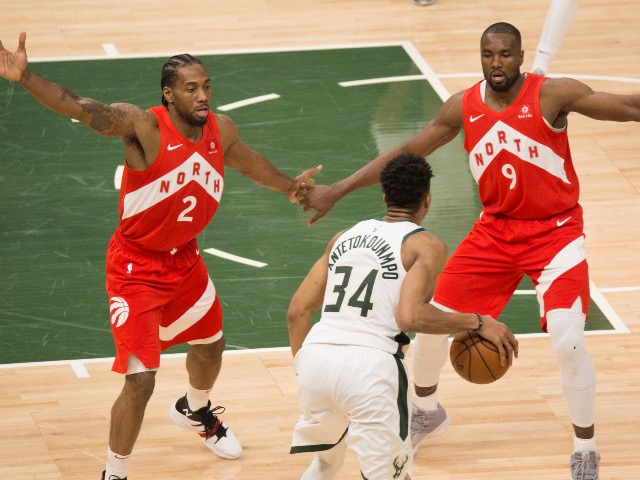 The biggest thing to remind ourselves after Thursday's disappointing loss is that the series and the season still isn't over. Although the Bucks lost three straight games for the first time all year, the team just needs to steal Game 6 in the Six to regain home court advantage.
If the Bucks can extend the series to a Game 7, back home in Milwaukee, it's hard to imagine any scenario where the Bucks don't advance to the Finals in front of their home crowd.