The 60-degree weather we're getting this week may not last; but that doesn't mean that patio season is over. In fact, C-Viche, 2165 S. Kinnickinnic Ave., has plans to keep diners warm – not only with delicious Latin-American and Peruvian dishes – but also with well appointed heated patio areas.
Currently, C-Viche accommodates right around 30 diners in two heated outdoor patio spaces: the Casita, a 20x24 foot covered area that's partially open to offer good air circulation. The space is heated with three heat lamps, three electric heaters and a fire-pit.
A second tented 20x30 foot space is equipped with 8 heat lamps and a fire pit. Both areas are currently available by reservation only, with warming carts used to run food and keep it warm during service.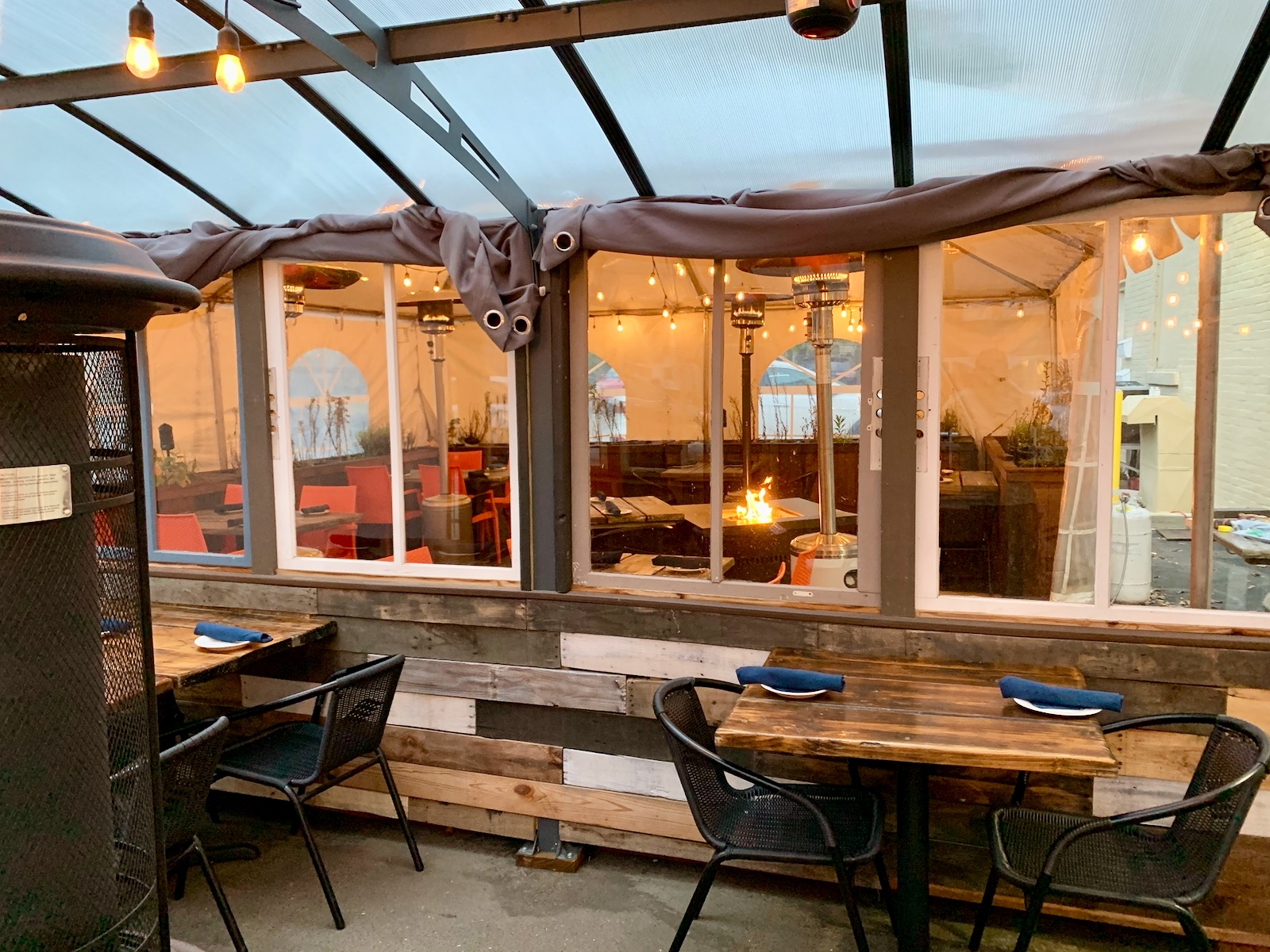 New four-seasons patio on the way
"We are open for business and very happy to have created extra space to safely accommodate our patrons," says co-owner Karlos Sariano, noting that a third patio space is currently in the works, which will provide an all-season patio behind the restaurant.
The permanent structure will be used year round, and will include a fire pit, furnace and two air purifiers to ensure safer air for guests.
C-viche is open Tuesday through Thursday from 2 p.m. to 10 p.m., Friday and Saturday from 2 p.m. to 11 p.m. and Sunday from 10 a.m. to 9 p.m. Carry-out is also available.
Lori Fredrich (Lo) is an eater, writer, wonderer, bon vivante, traveler, cook, gardener and girlwonder. Born and raised in the Milwaukee area, she has tried to leave many times, but seems to be drawn to this quirky city that smells of beer and alewives.
Some might say that she is a little obsessed with food. Lo would say she is A LOT obsessed with food. After all, she has been cooking, eating and enjoying food for decades and has no plans to retire anytime soon.
Lo's recipes and writing have been featured in a variety of publications including GO: Airtran Inflight Magazine, Cheese Connoisseur, Cooking Light, Edible Milwaukee, Milwaukee Magazine and the Milwaukee Journal Sentinel, as well as on the blog Go Bold with Butter, the web site Wisconsin Cheese Talk, and in the quarterly online magazine Grate. Pair. Share.