The Cactus Club, 2496 S. Wentworth Ave., remodeled the apartment above the Bay View music venue into a "time capsule greenroom apartment" and it is now available for rent. Originally, it was remodeled in February 2020 for bands and artists to stay the night, but the owner is now offering a limited-time opportunity for the public to rent the greenroom.
"It's a cozy blast from the past. The kitchen carpet, drop ceiling and faux brick is original, dating back to the 50s. Wood paneling, crystal bathroom lighting, a rotary phone, antique bar station and beautiful old windows enhance the feel," reads the recent post on social media.
The apartment also has features like brand new, full-size bunkbeds and bathroom tile. The cost per night is $200 and includes:
4 batched cocktails + 12 pack of beer
Private access to backyard fire pit & picnic table + s'mores kit
Historical guided tour of the club (if desired; masks absolutely required)
There is a four guest maximum. The offer runs until May 1, 2021. Email Kelsey at cactusclubmke@gmail.com to reserve a date.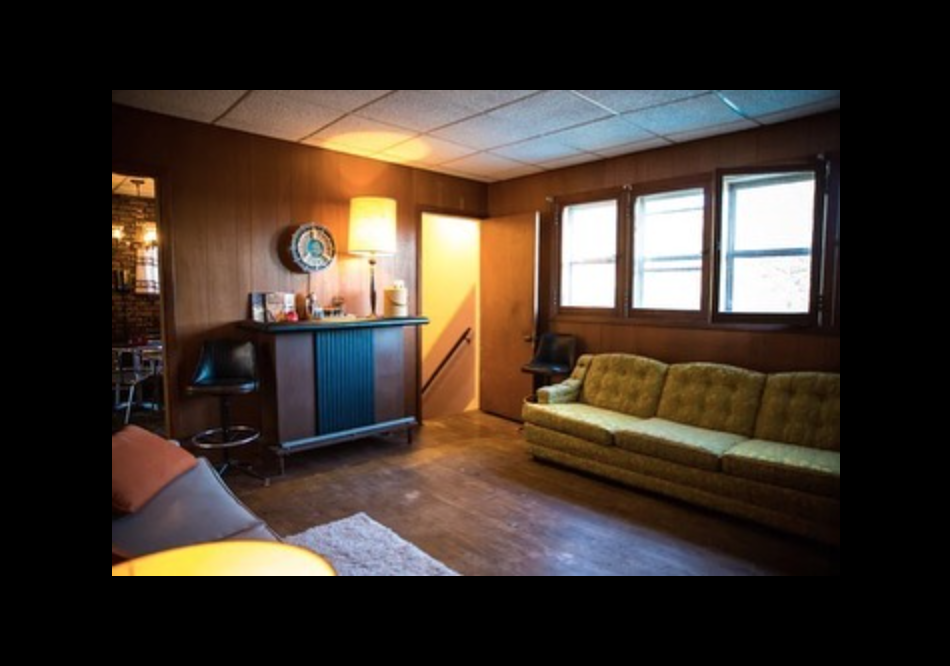 Molly Snyder grew up on Milwaukee's East Side and today, she lives in the Walker's Point neighborhood with her partner and two sons.
As a full time senior writer, editorial manager and self-described experience junkie, Molly has written thousands of articles about Milwaukee (and a few about New Orleans, Detroit, Indianapolis, Boston and various vacation spots in Wisconsin) that range in subject from where to get the best cup of coffee to an in-depth profile on the survivors of the iconic Norman apartment building that burned down in the '90s.
She also once got a colonic just to report on it, but that's enough on that.
Always told she had a "radio voice," Molly found herself as a regular contributor on FM102, 97WMYX and 1130WISN with her childhood radio favorite, Gene Mueller.
Molly's poetry, essays and articles appeared in many publications including USA Today, The Writer, The Sun Magazine and more. She has a collection of poetry, "Topless," and is slowly writing a memoir.
In 2009, Molly won a Milwaukee Press Club Award. She served as the Narrator / writer-in-residence at the Pfister Hotel from 2013-2014. She is also a story slam-winning storyteller who has performed with The Moth, Ex Fabula and Risk!
When she's not writing, interviewing or mom-ing, Molly teaches tarot card classes, gardens, sits in bars drinking Miller products and dreams of being in a punk band again.