Caleb Swartz has yet to set rubber to dirt, but he has already broken a record. The mountain bike (MTB) and cyclocross (CX) racer – who grew up in Madison, Wisconsin and has raced the local scene since 2008 – has been selected for the Elite USA Cyclocross World Championship team at 22 years of age (or 23 in cyclocross years). This makes him the youngest male ever to be selected for such an honor and may just be the cherry on top of a stellar midwest cross season.
In a post on Instagram, Swartz wrote, "I can hardly put in to words what it means to have the opportunity to represent our country at this level on home soil. I wanted to achieve this goal so badly ... I put everything I had into creating my team, planning this season and training/racing to the best of my physical/mental capacity."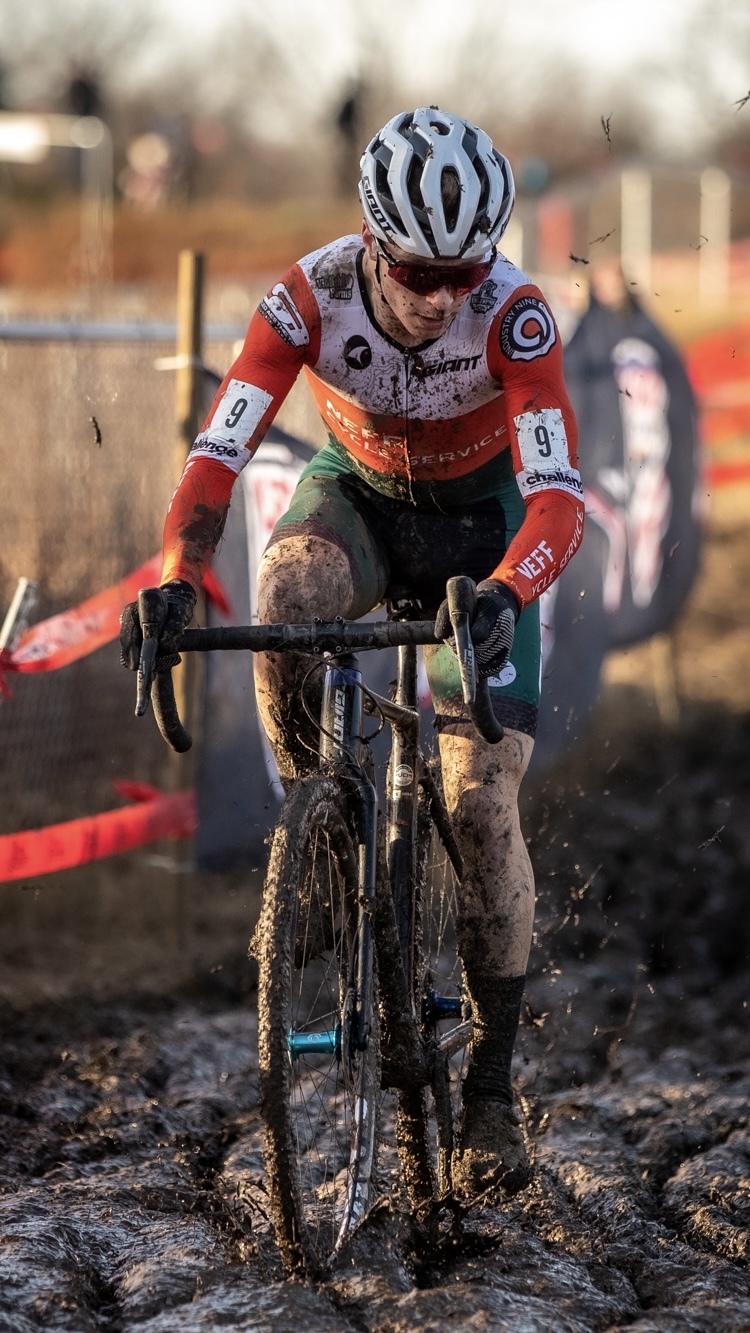 Indeed, "everything" means that even though Swartz is sponsored by Neff Cycle Service and Giant Bicycles, he still opperates as a privateer and has had to build his entire program from the ground up, including months of sending emails, text messages, phone calls, and negotiating contracts and logistics.
"It was very similar to starting a business," Swartz told me in an email. "I was essentially trying to sell a pitch where I was the product.
"It also means I wear all of the different hats. I'm a professional athlete, travel agent, sports marketing agent, social media manager, driver and more. I outsource what I can and have plenty of help from friends, coaches and family, but at the end of the day, I'm the one getting my van wrapped with sponsor logos, booking flights, hiring mechanics, negotiating with photographers, designing my cycling jersey and more."
The early timeline (in brief)
Swartz's cross career began at the inauspicious age of 7 at Angel Park Speedway in Sun Prairie, Wisconsin in 2006. "I did the kiddie race where we basically did a tiny course with one small log in the middle."
He still has the medal.
In 2011, at 12 years old, Swartz began seeing success in the local junior scene, garnering six wins and 14 podiums out of 17 races. That year he also began dipping his toes into the adult races, ultimately finishing at the back of the Cat 4 fields.
"I dreamed of being a professional cyclist in my younger teens," Swartz said, "but that was not yet rooted in reality."
It did not take long for dream and reality to merge. The following year, at just age 14, he jumped 30 places in the Cat 4 field and never slowed down. At 15 he upgraded to Cat 3, and at 16 he was up to Cat 2. He had also begun racing UCI-level (that is, world-class) junior races.
"From there, I started to actually see the potential I had and worked to figure out how to make my racing into a career path," Swartz said.
In 2017, Swartz represented the U.S. in the Junior World Championship in Bieles, Luxumbourg, coming in at 32nd place against winner Tom Pidcock, who is probably the favorite for this year's World Champs. He also won his first National Championship for MTB.
In 2018, Swartz won his first CX Nationals in the Collegiate Men D1 category in Louisville, Kentucky, and in 2019, he defended the title in Tacoma, Washington.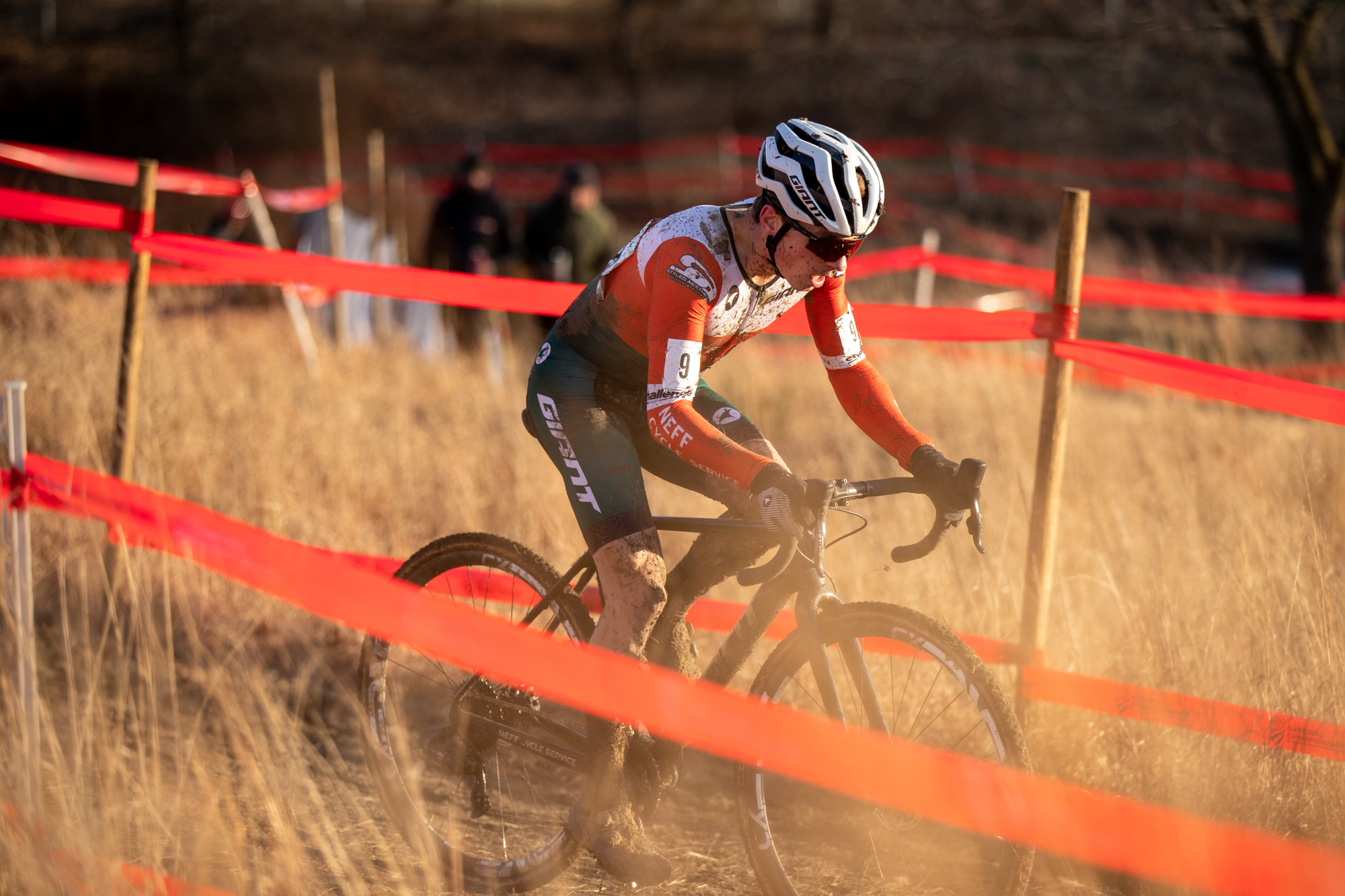 All of this was accomplished while earning a biology degree at Marian University.
"My education has always come first," Swartz made sure to note.
What's happening now
Swartz is now on his way to compete in the UCI elite men's world championship. Not the juniors. Not the under-23s. Not the collegiate. Not just in the nation, continent or hemisphere. The top of the top. The best of the men. In the entire world.
What can we expect from Swartz?
To be honest, we're not expecting a win.
"Based on where I have been finishing at World Cups, I'd like to place within the top thirty," Swartz said.
Earlier this season in October, when the CX World Cup (Note: The World Cup is different than the World Championship) made three stops around the U.S., Swartz did not place anywhere near the top. Nevertheless, he held his own during the World Cup bonanza.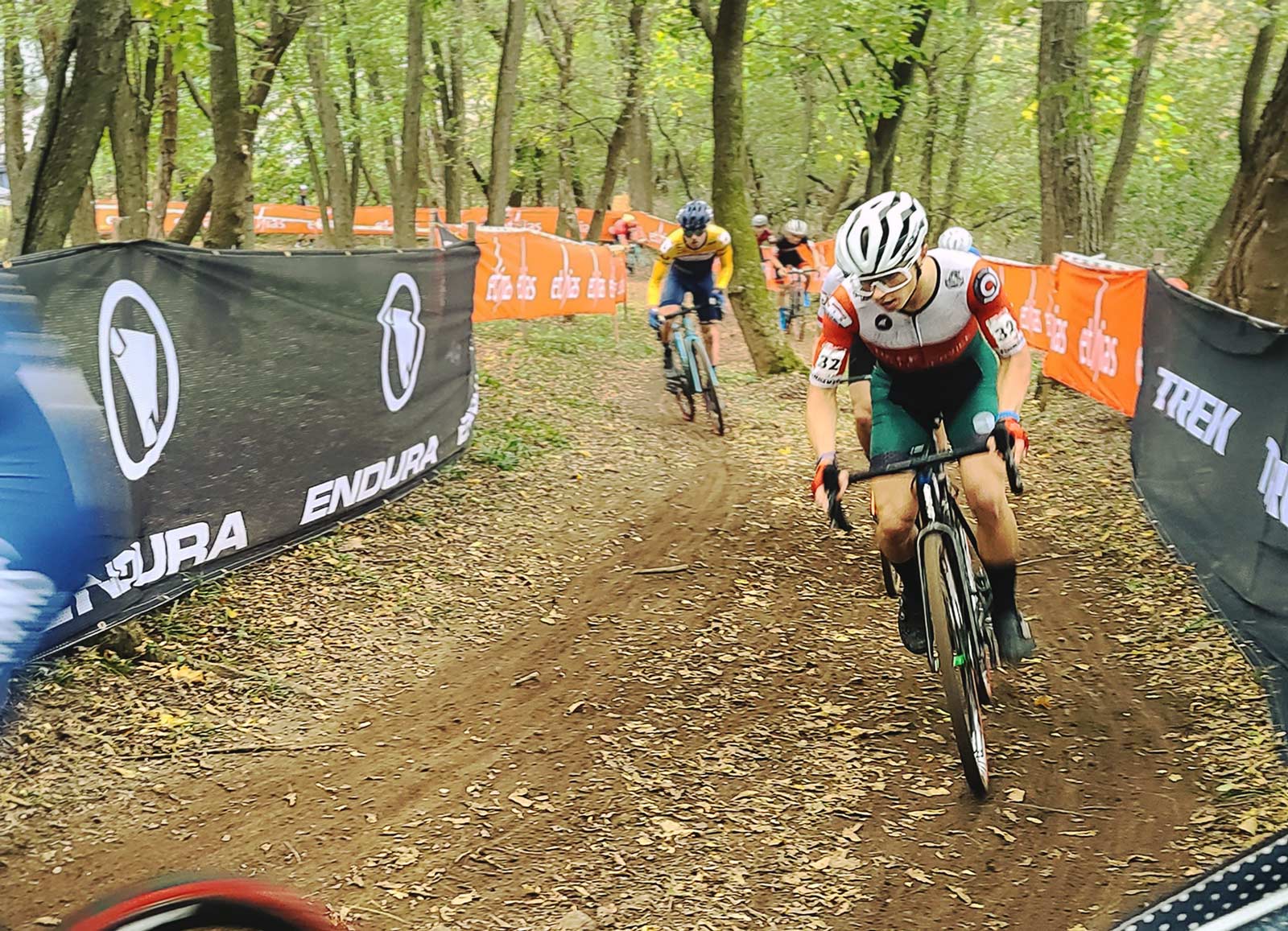 This is no small feat, as many domestic racers are often spit out the back against such a powerful lineup. Through the recent European Kirstperiode, Swartz has also placed roughly halfway through most fields.
Nevertheless, his best indicator may be his performance at the December 2021 CX Nationals, in Wheatonville, Illinois; this could probably be considered his standout race, where he placed fifth amongst the nation's top athletes. This performance undoubtedly helped him secure an invite to Team USA, despite his fresh face.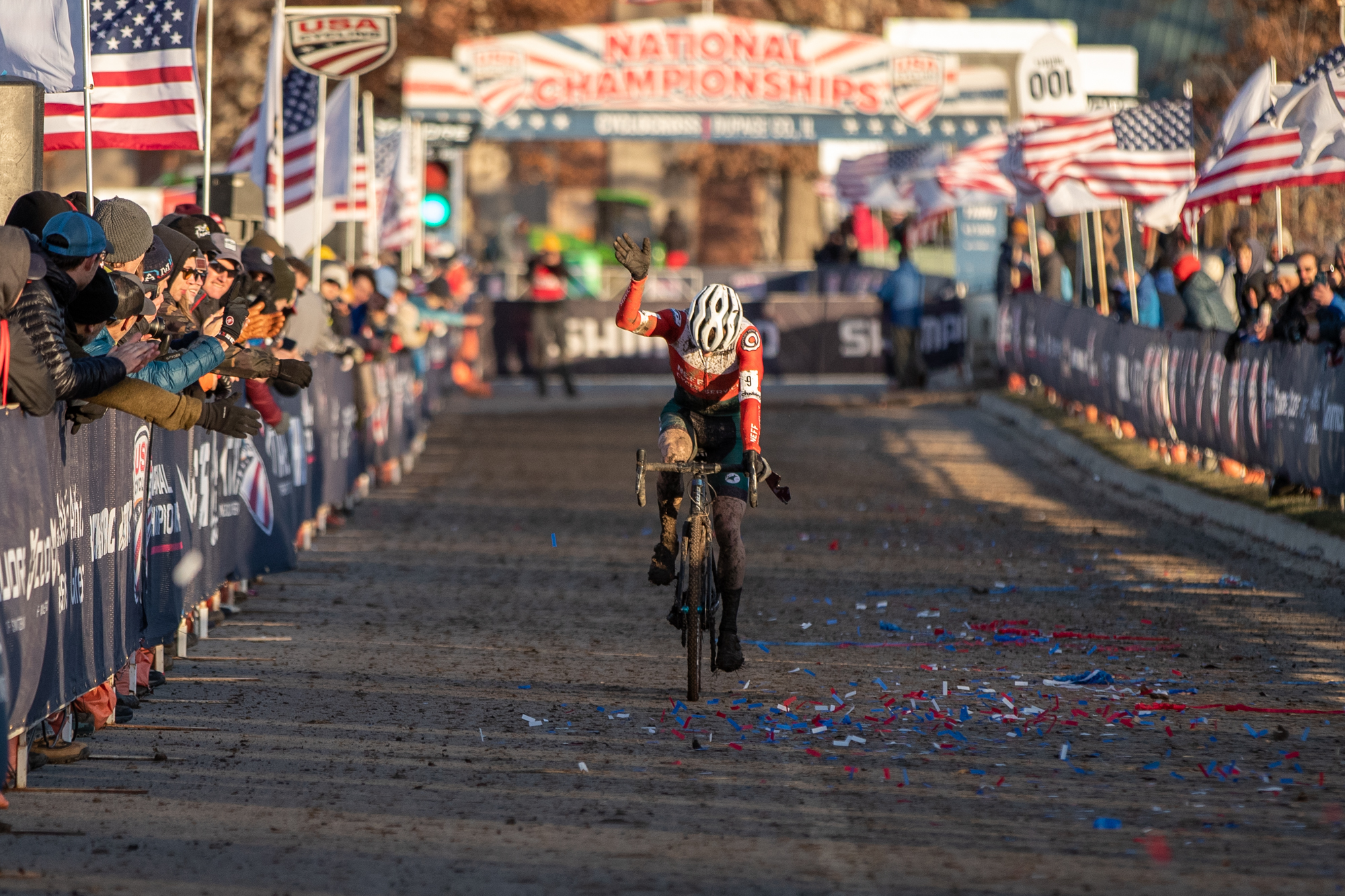 The road to Nationals
"The World Championships has been on my radar since 2020, but Nationals was a stepping stone that needed to be hit first," he noted.
"After the first two months of (the 2021 season) I headed back Missoula, Montana to prepare. I skipped a race in North Carolina around Thanksgiving so I could be home for longer and train harder.
"This meant six days a week riding three-to-four sets of hard intervals, two runs, two gym sessions as well additional physical therapy, core strength training and daily stretching/mobility work; plenty of days where I was riding, running and going to the gym."
Going into Nationals, the objective data showed he was the strongest he had ever been, and his performance essentially bore that out.
It comes to no surprise, then, that the Wheatonville course now ranks amongst his favorite courses.
"The course design and features demanded that riders be good at all aspects of cyclocross," he said. "It had mud, sand, off-cambers, powerful pedaling sections, climbing, descending, running and more. All of that combined meant there was nowhere to hide, and that the most complete racers would prevail."
As for European courses, Hulst was the favorite.
"I enjoy courses with more 'dangerous' sections where there is genuine risk of being injured, which requires a higher level of focus and skill that not every racer has.
"[Hulst] took place at a medieval fortress and consisted of many fun descents, off-cambers and run-ups with spectacular scenery, including a classic Dutch Windmill that we actually rode through."
The end is just the beginning
What does this top-tier selection mean for Swartz's cycling journey?
"This will be my first elite World Championship, so it will mostly be a baseline for years to come," Swartz explained.
"Beyond a numerical goal, I aim to represent my friends, family sponsors and country on home turf to the best of my ability.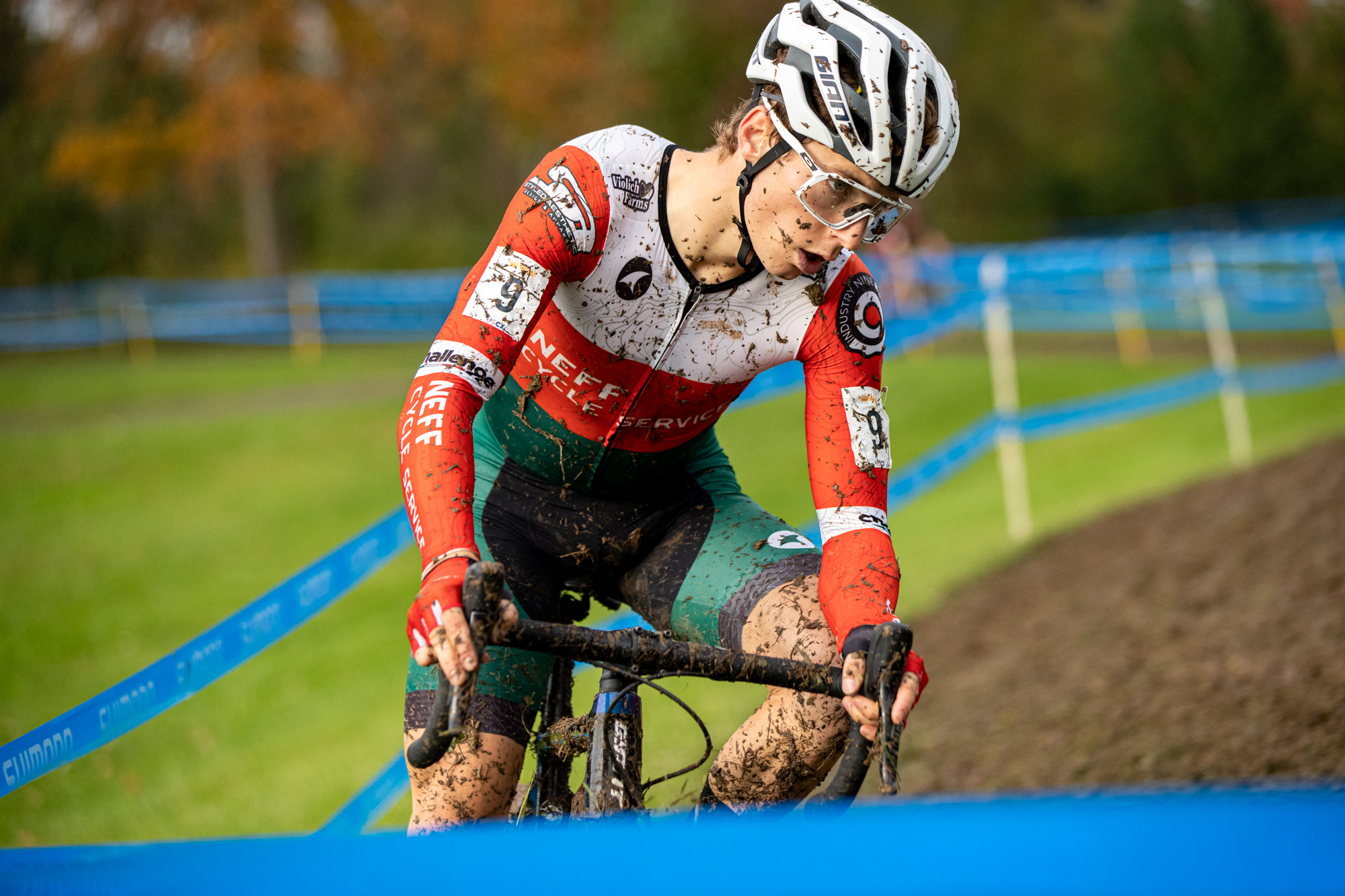 "No matter what happens I will be proud to compete at this level and thankful for this huge opportunity."
The Cyclocross World Championship takes place Jan. 28-30 in Fayetteville, Arkansas. This is only the second time – since Louisville, Kentucky in 2013 –that Worlds has been raced in the U.S.
Jason McDowell grew up in central Iowa and moved to Milwaukee in 2000 to attend the Milwaukee Institute of Art and Design.
In 2006 he began working with OnMilwaukee as an advertising designer, but has since taken on a variety of rolls as the Creative Director, tackling all kinds of design problems, from digital to print, advertising to branding, icons to programming.
In 2016 he picked up the 414 Digital Star of the Year award.
Most other times he can be found racing bicycles, playing board games, or petting dogs.