halcyon – ([hal-see-uh n) adj. – a period of time that was idyllically happy and peaceful
Summer camp may be just a fond, faded memory in your head, nostalgic and missed. But a new camp aims to bring that fantastic feeling back -- for the adult.
Camp Halcyon will launch this summer and is made just for you -- the hard-working, short-on-time and stressed-out adult -- and me! Think peaceful, fun-filled days and roaring fires by night. But then, think more than just juice boxes and PB&Js.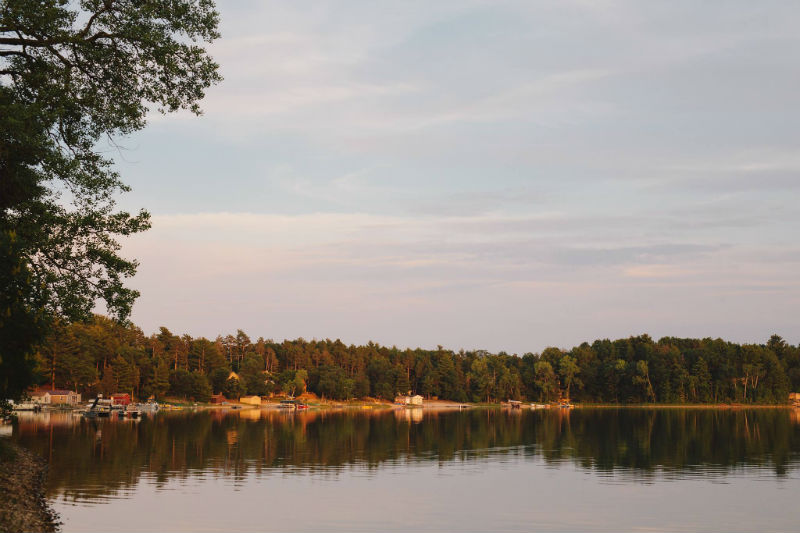 Think craft cocktails from Boone & Crockett, freshly tapped beer from Enlightened Brewing Company, and wine from Stone Throw Winery. Think about twists on camp food for your three chef-prepared daily meals, a nightly s'mores bar, after-hours food and much more.
This isn't glamping by any means; you will indeed be sleeping in a cabin with three others who will become your new best friends. When you wake up you can walk down to the water and get a Stag Barbershop hot shave, attend a wine tasting in the afternoon, get in a sunset canoe ride and spend the evening at the Campfire Lounge + Cocktail Bar presented by Boone & Crockett.
Milwaukee native Andrew Griswold and his family will make sure you have the time of your life. They have plenty of experience in the camp business -- including 25-plus years of catering -- though this is their first foray at their own camp. They want to make sure you have all those warm fuzzy feelings both while you are there and when you get home.
Camp Lakota in Wautoma will turn into Camp Halcyon from July 7-10 and, hopefully, will become one of your (plus 100 other campers') new favorite summer tradition. For $399 you get irreplaceable memories, food and drink, accommodations, your camp activities, a sweet-ass gift bag and the time of your life.
Hopefully, I will see you there.
Carolynn Buser is one of Milwaukee's loudest and most adamant cheerleaders (don't dare try to disagree). She's the primary voice behind much of OnMilwaukee's social media and content direction, and apologizes in advance if she can be too sarcastic at times.
What else? She's a wine lover, closet trashy novel reader, beauty supplies addict and devourer of cheese (shocker for a Wisconsin born and bred girl, right?). She's also a bit of a foodie, which is a word most of you hate, we know. She works as hard as she plays - and that includes in the gym! So, you've probably seen her at one of the area's newest restaurant openings (and yes, she will share her opinions good or bad) or enjoying a cold one at a local pub.
All in all, Carolynn's a believer in positive thinking and will do her best to smack down your negative ones while writing about her city, her loves, quests and more.