As if there was a better way to forget about a devastating Packers' loss than a great concert from one of the biggest names in country from the past couple decades, Carrie Underwood's tour rolled through Fiserv Forum on Sunday night to treat fans to a memorable evening.
Underwood has always shown love for Milwaukee, a love that her Wisconsin fans have always appreciated and returned. Since her victory lap following her "American Idol" win in 2005, Carrie Underwood has always made a tour stop in Milwaukee – and as long as she continues to deliver great performances, she will also continue to fill the biggest rooms in the state, including last night's show at Fiserv Forum.
Here are six reasons why you shouldn't have missed Carrie Underwood's Milwaukee performance last night:
1. A part of ticket sales went to a great cause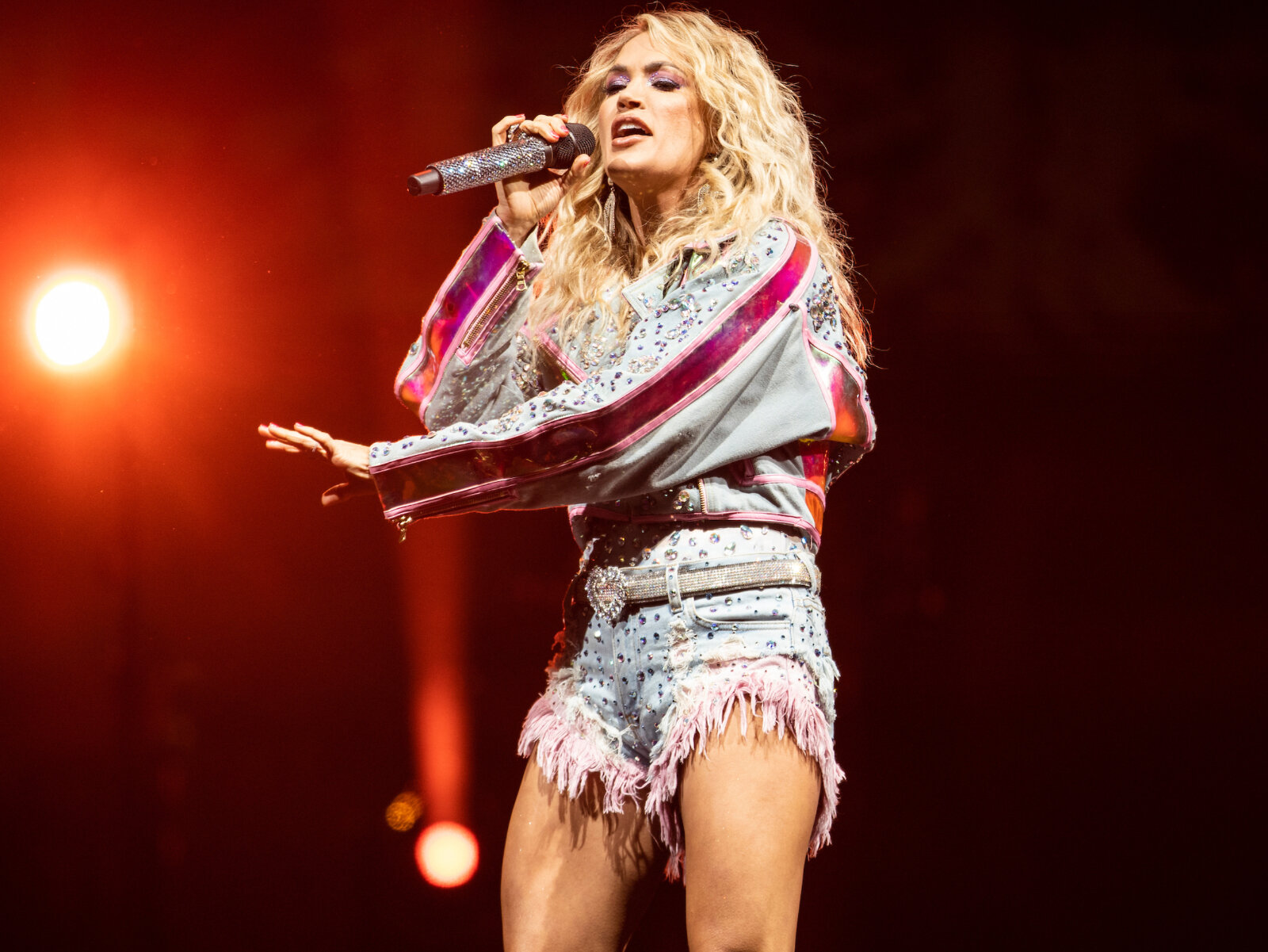 Carrie Underwood has donated a portion of ticket sales from her tours since early into her career as a performer. The "Denim & Rhinestones" tour is no exception, as $1 of every ticket sold for Sunday night went to the Tunnel to Towers Foundation, which provides mortgage-free homes to Gold Star and fallen first responder families with young children. The foundation also builds custom smart homes for injured veterans and first responders and helps combat veteran homelessness across the country. Fans will never get behind pricey service fees for concerts – but this is something that Underwood's fans will always support.
2. The massive stage put fans closer to the action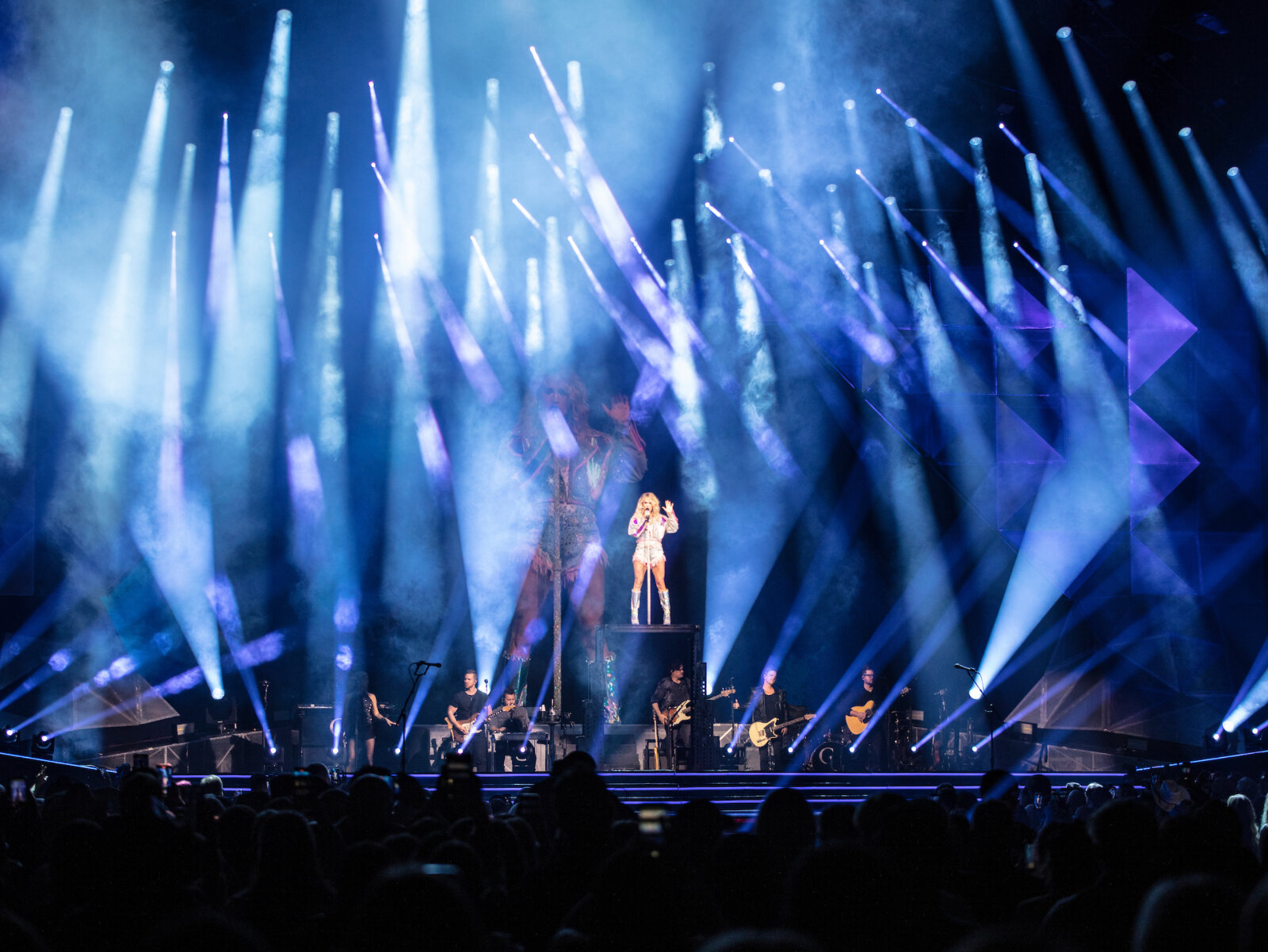 With a big voice and big tour, it's only fitting that Carrie Underwood performs on a big stage. She performed on one of the biggest stages in country music, Stagecoach Festival – the country little brother to Coachella – earlier this year, and now she is performing on a huge stage for her tour. The uniquely shaped stage extended more than halfway across the floor with its sharp corners and diamond-like hourglass shape. Underwood worked the crowd from stage left to stage right, all along the ramp and even at a B-stage near the back of the crowd, making sure that everyone in attendance had a great view.
3. Underwood performed the majority of her new album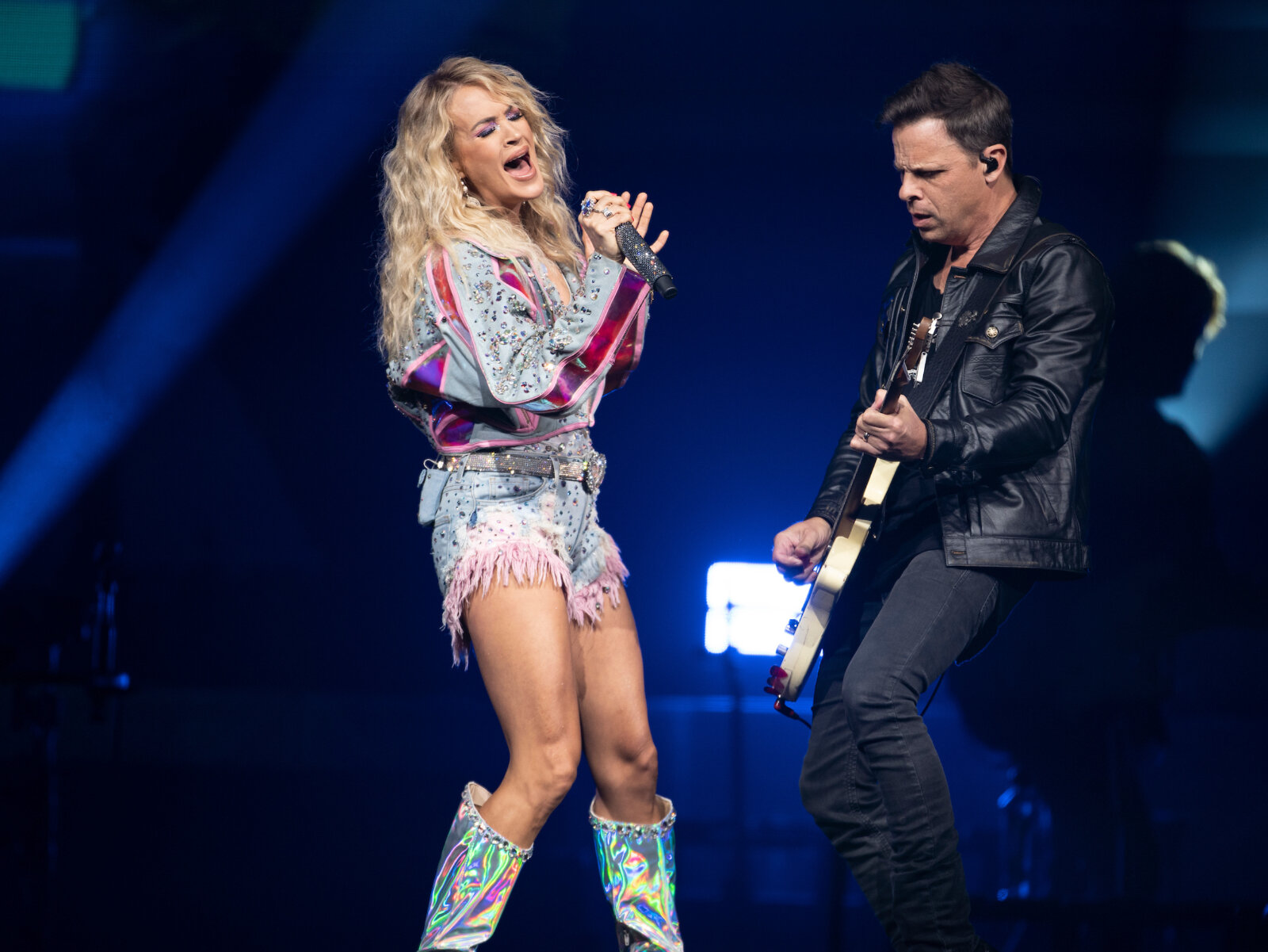 The tour shares its name with Carrie Underwood's ninth studio album, "Denim & Rhinestones," and although the former "American Idol" winner has a career's worth of amazing tracks, Underwood made sure to designate a good portion of her set to showcase the standouts from her 2022 LP. Among the majority of the album that Underwood performed, fans especially enjoyed performances of tracks like "Hate My Heart" and "Ghost Story."
4. The setlist was stacked from start to finish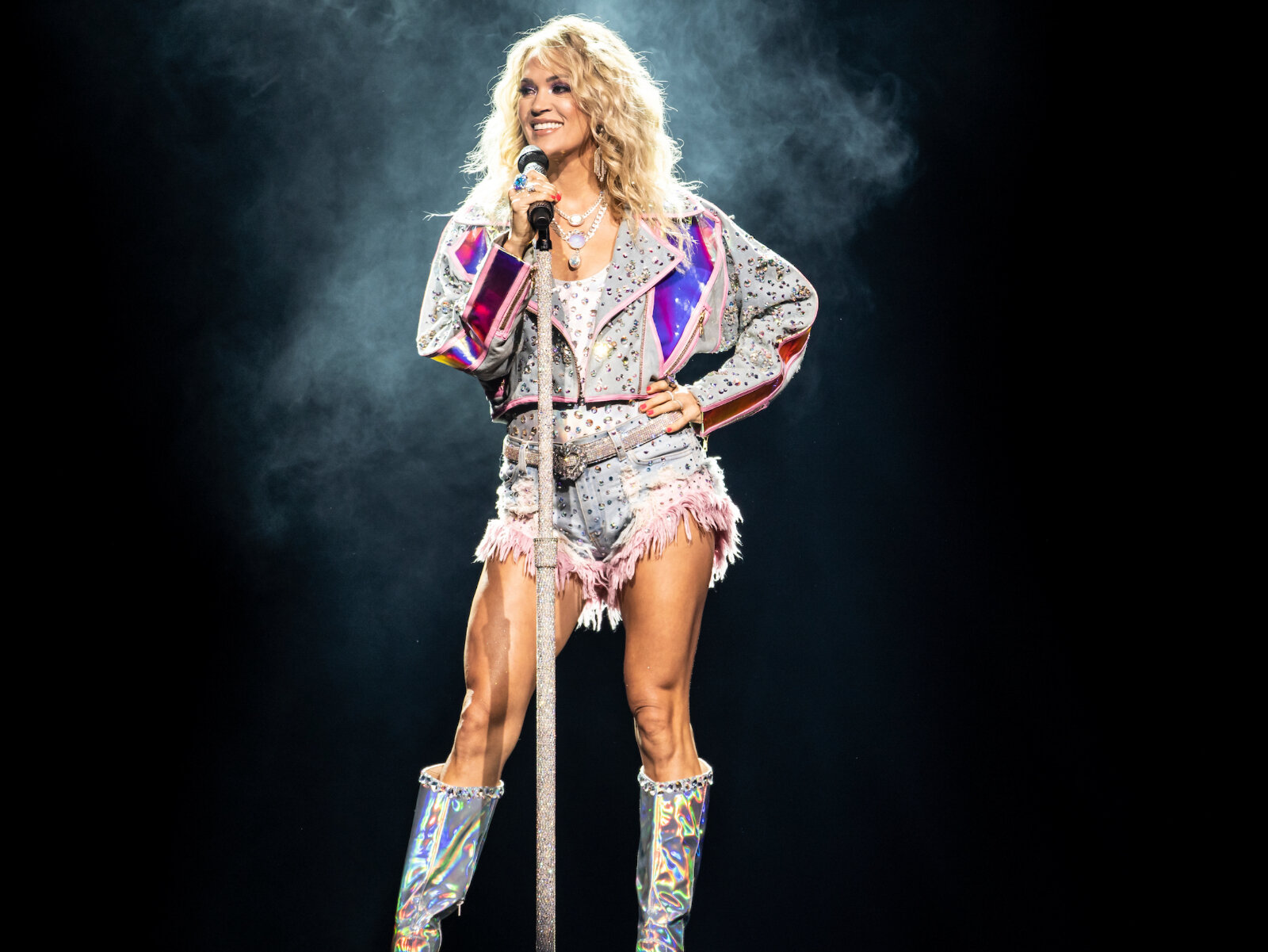 Even though Underwood performed the majority of her new album, she still performed a career-spanning set, from her 2005 debut release to some of her more recent hits. Dating back to songs like "Jesus, Take the Wheel" and "Wasted" to "Cry Pretty" and "Church Bells," Underwood didn't shy away from her collection of hits and Grammy-winning recordings in Sunday night's 20-plus song setlist, making sure everyone got to hear their favorite song.
5. She ended the evening with her biggest hit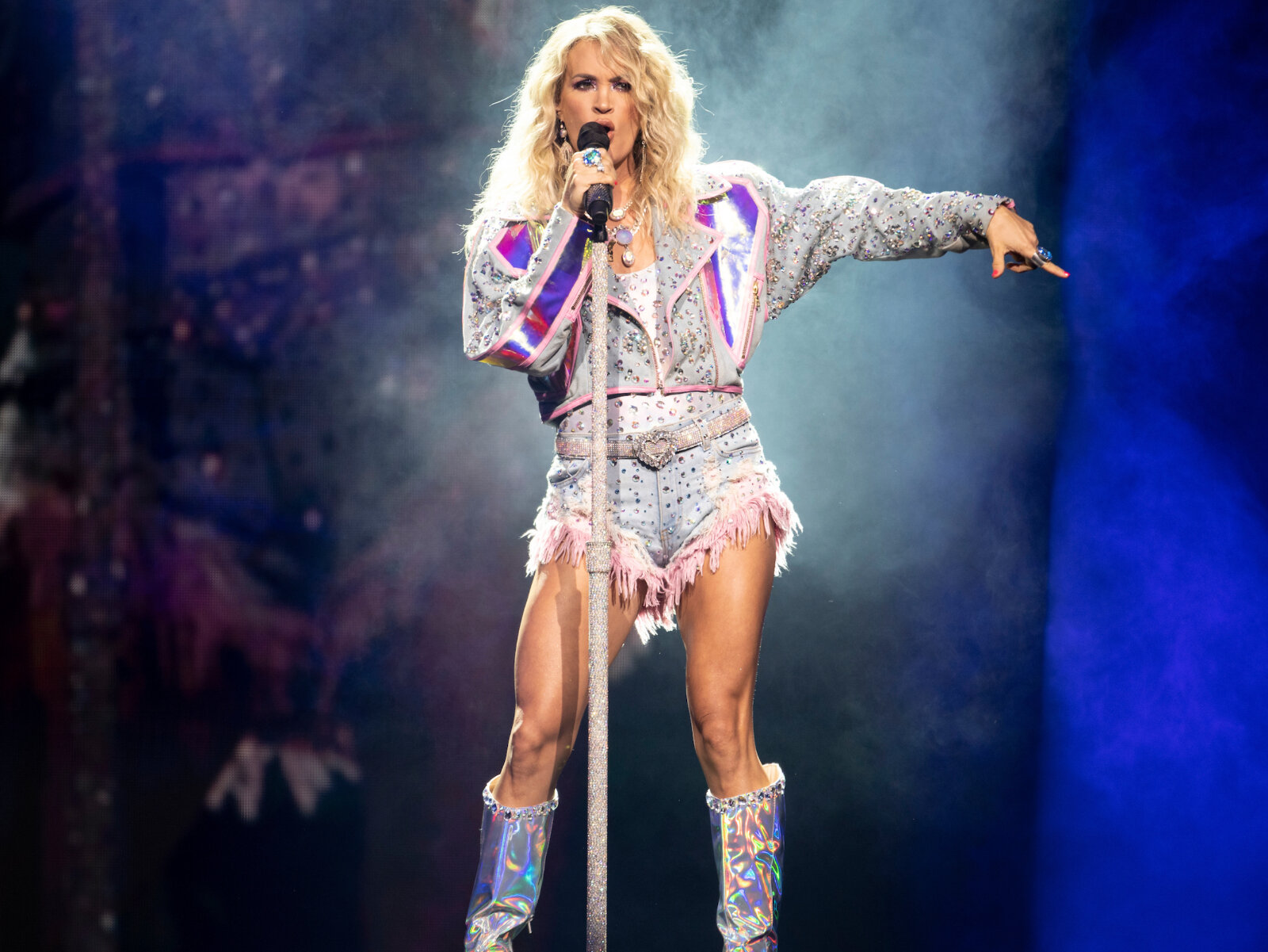 Although her nearly two-hour performance was packed full of chart-topping singles, Carrie Underwood saved the best for last to close out an already memorable evening, delivering a perfect performance of her massive single "Before He Cheats." As the song came to an end, Underwood did one last lap across her massive stage, thanking fans and interacting with the crowd before she gave one last goodbye to the Milwaukee crowd and submerged down into the stage, until next time.
6. Jimmie Allen got the party started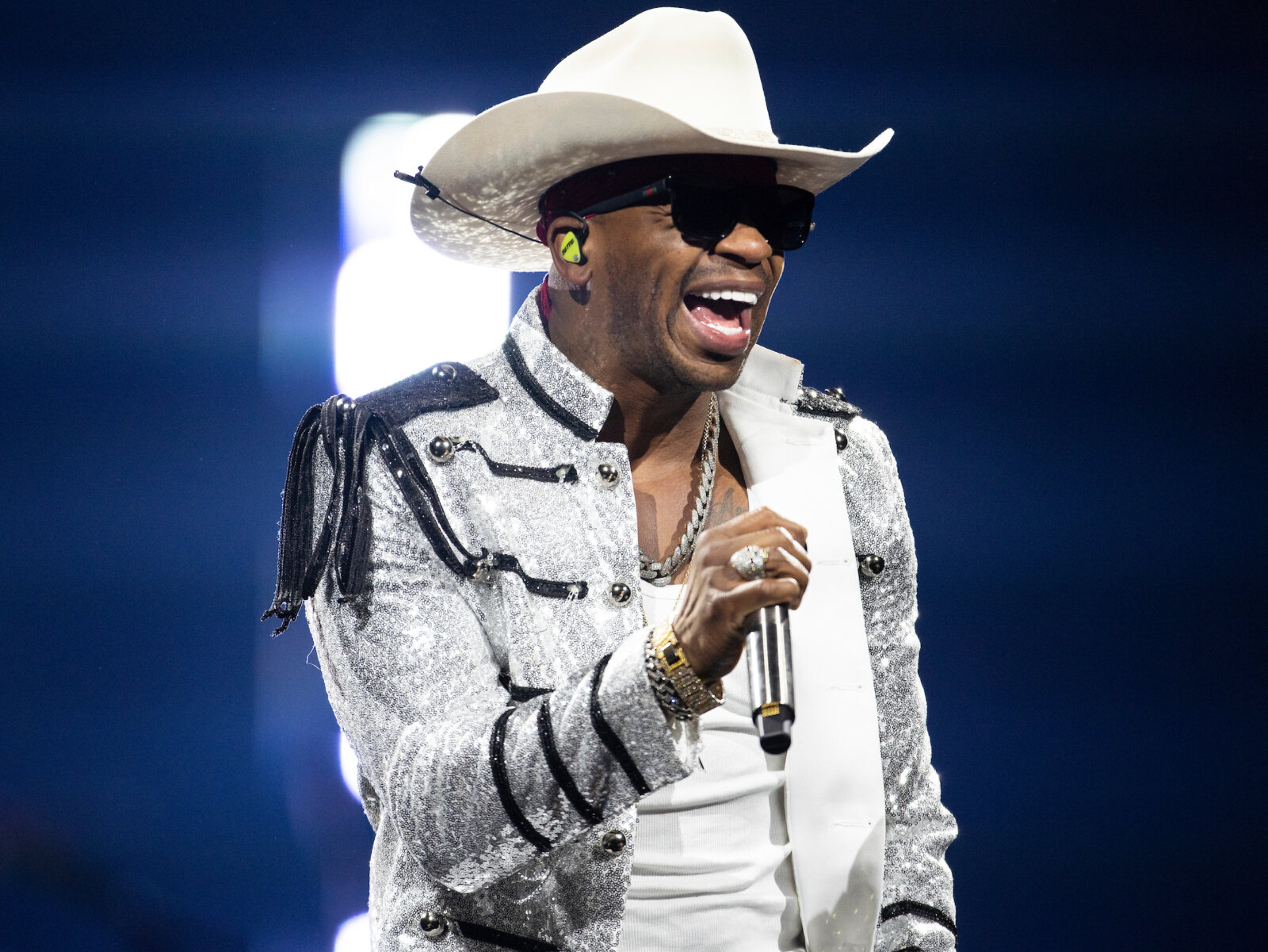 Nashville's Jimmie Allen kicked things off on Sunday, showcasing why he is one of the biggest emerging artists in country in the past couple years. Allen recently received his first Grammy nomination (Best New Artist) and also won CMA and ACM awards for New Artist of the Year and New Male Artist of the Year in 2021. While his buzz is at an all-time high, it didn't come overnight. Jimmie Allen recently released his third studio album and went from living in his car at times after moving to Tennessee to opening for Carrie Underwood and building a huge fan base of his own. Underwood couldn't have hand selected a better musician to warm up her crowd.