Of all the brand new Middle Eastern restaurants in all the towns in all the world, we walked into Casablanca in Brookfield, 17800 W. Blue Mound Rd., for a first look Thursday at the beloved Brady Street restaurant's second location.
The sequel to the current six-time Best of Dining poll winner for Best Middle Eastern Restaurant is currently in the midst of a soft open in preparation for its official grand opening next week on June 28.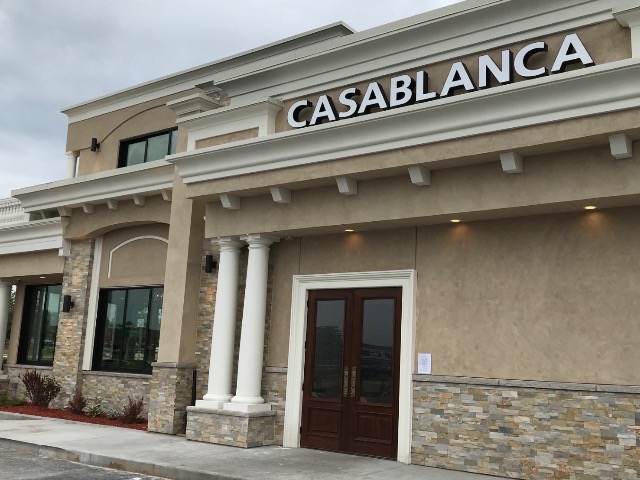 Like many sequels, the new Casablanca is bigger than its predecessors – the location previously hosted SURG Restaurant Group spots like the Ryan Braun/Aaron Rodgers collaboration 8-Twelve and Hom Wood Fired Grill – expanding the first floor dining area and adding a second floor, complete with its own bar, additional dining tables and a spacious outdoor patio area comfortably overlooking the bustling roadway.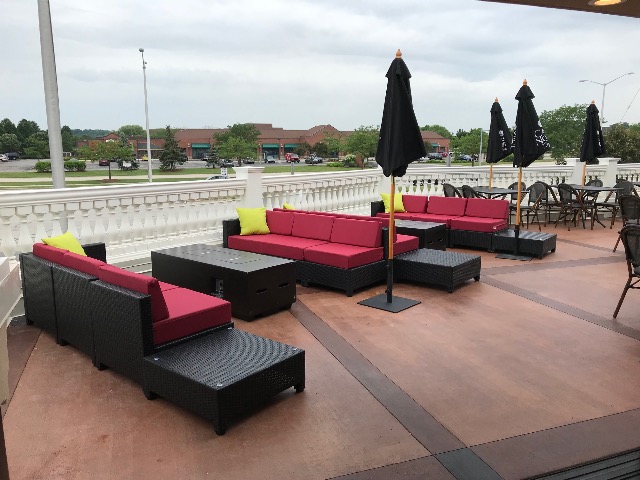 The outdoor patio will be open Thursdays through Sundays, as well, by request during the week – weather conditions permitting, of course.
The new patio is certainly the star of the show at the new Casablanca – especially during the nice Milwaukee summer – but the inside of the restaurant is no slouch either.
The first thing you'll notice as you walk in will likely be the bar straight ahead, with seating available on both sides as well as televisions showing the day's sporting events or simply background entertainment.
To the right is the main dining hall area is warmly decorated with brown and black chairs, booths and couch seating, with windows and mirrors outlined by gold onion-shaped dome coverings and draperies, and shimmering chandeliers hanging from the ceiling. The left side of the bar features more seating, as well as some casual table tops in an almost rotunda-like space that opens up to the second floor dining area.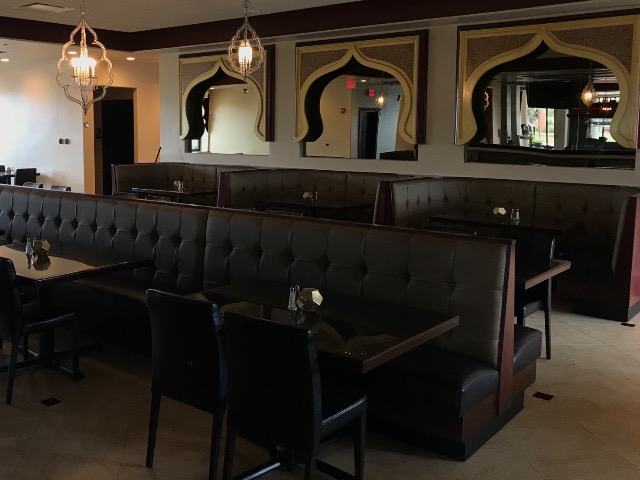 In short, if you enjoy the casually elegant ambiance and vibe of the Casablanca on Brady Street, this should feel pretty familiar. The same goes for the menu, which features much of the same food options from the original location – shawarma, stuffed grape leaves, kabobs and other tasty Middle Eastern specialties – plus a few new additions.
And, of course, making the trip over from the Brookfield location, there's the vegetarian lunchtime buffet, open from 11 a.m. until 3 p.m. on weekdays.
Thew new Casablanca will also feature brunch – as well as signature bottomless mimosas – on Saturdays and Sundays from 10 a.m. until 3 p.m.
As for the rest of its hours, Casablanca will be open 11 a.m. until midnight on Mondays through Thursdays, 11 a.m. until 2 a.m. on Fridays, 10 a.m. until 2 a.m. on Saturdays and 10 a.m. to midnight on Sundays. Fridays and Saturdays will host live DJs at 10 p.m., along with belly dancing performances twice on Saturdays at 8:30 p.m. and 10:30 p.m.
As much as it is a gigantic cliché to say that one has always had a passion for film, Matt Mueller has always had a passion for film. Whether it was bringing in the latest movie reviews for his first grade show-and-tell or writing film reviews for the St. Norbert College Times as a high school student, Matt is way too obsessed with movies for his own good.
When he's not writing about the latest blockbuster or talking much too glowingly about "Piranha 3D," Matt can probably be found watching literally any sport (minus cricket) or working at - get this - a local movie theater. Or watching a movie. Yeah, he's probably watching a movie.