"Cash Mob MKE" is a weekly event – dare we call it a movement – that encourages folks to order from the same place on the same day and/or evening. The goal is to provide the restaurant with a stellar, sellout night, and in return, we get a delicious meal made with local love.
The next Cash Mob MKE (#cashmobmke) will take place this Wednesday, Feb. 24 at the locally-owned, Italian-inspired Aperitivo, 311 N. Plankinton Ave., inside the historic Pritzlaff Complex.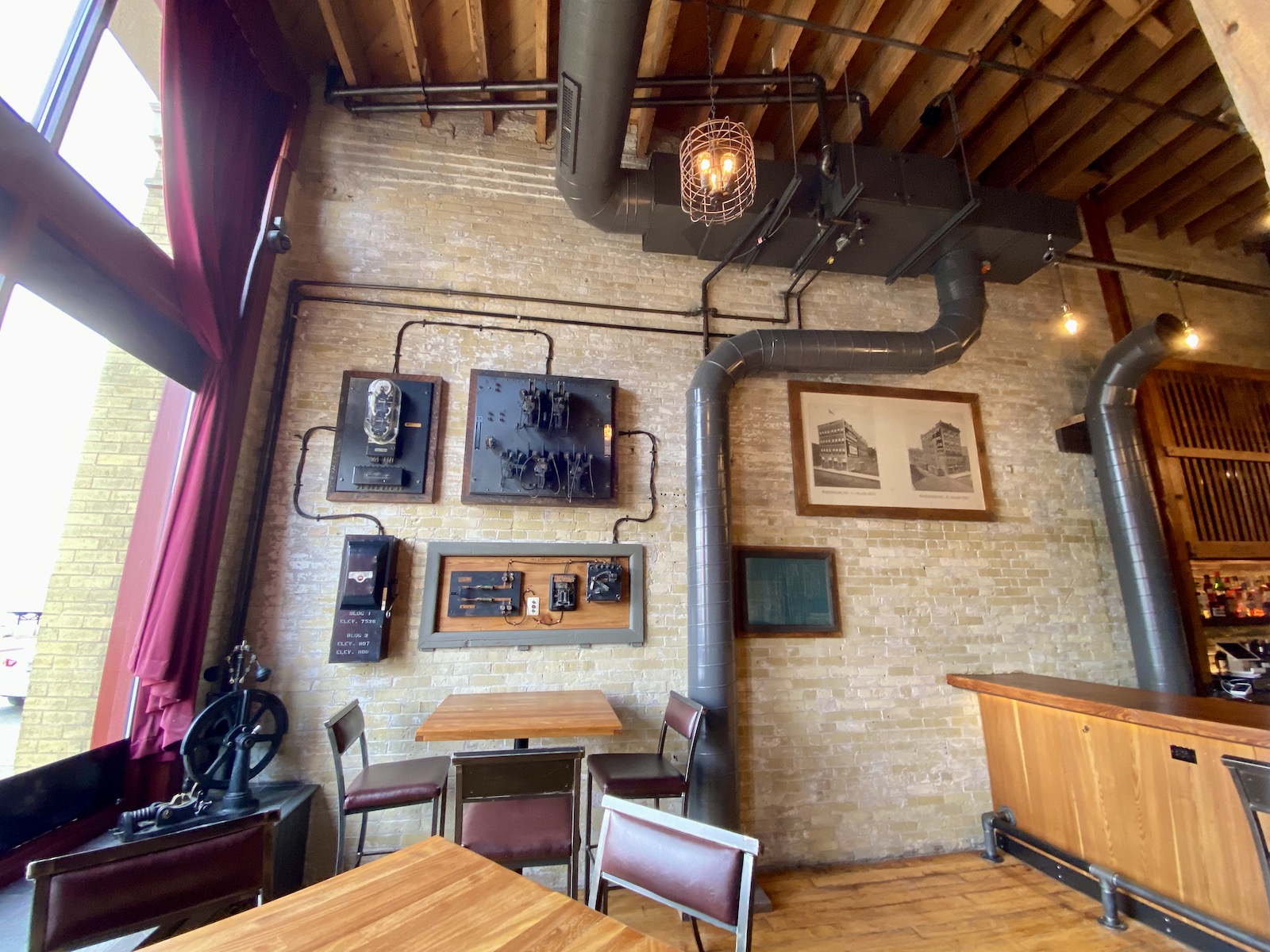 "Aperitivo" is an Italian word and tradition that means a time for people to gather, usually after work and enjoy each other's company over drinks and hors d'oeuvres prior to dinner. The gathering part might not be possible right now, but the drinks and delicious eats are very much available.
Aperitivo's menu features breakfast, lunch and dinner items such as croissants, breakfast burritos, salads, small plates, pizzas and sandwiches / paninis. They also have an all-day coffee bar.
Check out the Aperitivo menu here.
Lifelong Milwaukee Richard Kerhin opened Aperitivo in early 2020 so, needless to say, the usually-challenging first year of business ownership was compacted by the pandemic and, well, it's nothing short of amazing that Aperitivo is still here.
But this is where we come in. By joining Cash Mob MKE and simply ordering food for delivery or carry-out – or by dining in – you're helping a local business owner have a banger of a Wednesday night that could possibly pay their rent for March or other bills that have been piling up.
Cash Mob MKE is not a solution to the struggles of the service industry during COVID, but it's a step in the right direction and something small we can do. So let's do this, Milwaukee.
#cashmobmke deets:
Aperitivo is open this Wednesday for breakfast (8 a.m. to 11 a.m.), lunch and dinner (11 a.m. to 9 p.m.).
Cash or cards accepted.
Online carryout and third-party (Postmates) delivery are available. Carryout is recommended. Go here to order.
Dine-in is available. Call ahead for a reservation this Wednesday for 4-6 people at (414) 276-4400.
Buy a gift card online to use later or to give as a gift. Go here.
Stay informed about Aperitivo via their Facebook page.
Molly Snyder grew up on Milwaukee's East Side and today, she lives in the Walker's Point neighborhood with her partner and two sons.
As a full time senior writer, editorial manager and self-described experience junkie, Molly has written thousands of articles about Milwaukee (and a few about New Orleans, Detroit, Indianapolis, Boston and various vacation spots in Wisconsin) that range in subject from where to get the best cup of coffee to an in-depth profile on the survivors of the iconic Norman apartment building that burned down in the '90s.
She also once got a colonic just to report on it, but that's enough on that.
Always told she had a "radio voice," Molly found herself as a regular contributor on FM102, 97WMYX and 1130WISN with her childhood radio favorite, Gene Mueller.
Molly's poetry, essays and articles appeared in many publications including USA Today, The Writer, The Sun Magazine and more. She has a collection of poetry, "Topless," and is slowly writing a memoir.
In 2009, Molly won a Milwaukee Press Club Award. She served as the Narrator / writer-in-residence at the Pfister Hotel from 2013-2014. She is also a story slam-winning storyteller who has performed with The Moth, Ex Fabula and Risk!
When she's not writing, interviewing or mom-ing, Molly teaches tarot card classes, gardens, sits in bars drinking Miller products and dreams of being in a punk band again.