Looking for the perfect stocking stuffer for the Sconnie in your life? Well, cripes almight, do we have the gift for you: a Charlie Berens bobblehead from the National Bobblehead Hall of Fame and Museum.
Revealed Friday, the new limited edition bobblehead is the first of the viral Badger State sensation, famous for his popular "Manitowoc Minute" video series along with other YouTube hits like his "Titanic" re-edit that properly Wisconsin-ifies Jack Dawson. The collectible – the latest from the prolific Milwaukee-based National Bobblehead Hall of Fame and Museum – features Berens in his iconic camo jacket along with several nods to a few of his Midwestern catchphases, including "Ope!" and "Keep 'er movin.'"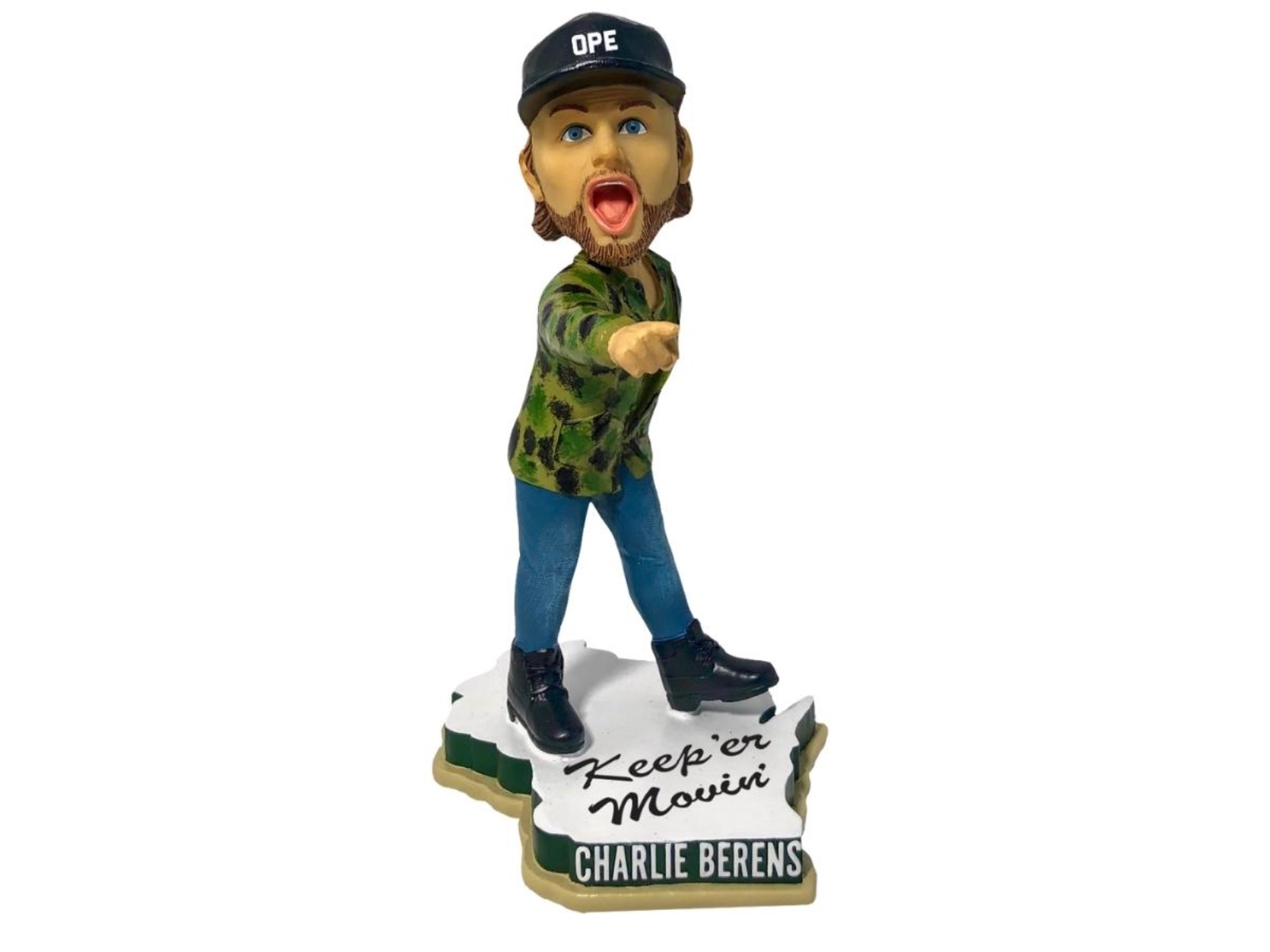 "Charlie Berens is a state treasure with his ability to keep the people informed," said Phil Sklar, National Bobblehead Hall of Fame and Museum co-founder and CEO, in a release. "Wisconsinites love laughing at themselves and Berens has found just the right way to tickle their funny bones. These bobbleheads are a must-have for fans of the 'Manitowoc Minute' and Charlie."
To snag a Charlie Berens bobblehead, keep 'er movin' to the National Bobblehead Hall of Fame and Museum's website, where the collectibles cost $25 each plus a flat $8 shipping fee. Act quickly, though, because there's only 2,021 of these Badger State-approved bobbleheads, and they're sure to disappear faster than the Chicago Bears playoff odds. And for more present ideas during the holiday season, check out OnMilwaukee's various gift guides.
As much as it is a gigantic cliché to say that one has always had a passion for film, Matt Mueller has always had a passion for film. Whether it was bringing in the latest movie reviews for his first grade show-and-tell or writing film reviews for the St. Norbert College Times as a high school student, Matt is way too obsessed with movies for his own good.
When he's not writing about the latest blockbuster or talking much too glowingly about "Piranha 3D," Matt can probably be found watching literally any sport (minus cricket) or working at - get this - a local movie theater. Or watching a movie. Yeah, he's probably watching a movie.