Cheap Trick hails from Rockford, Illinois. But many here would be excused for thinking the group is a hometown band.
Read Brian J. Kramp's new book, "This Band Has No Past: How Cheap Trick Became Cheap Trick," published in paperback by Jawbone Press and you'll see why.
Not only did the band play in Milwaukee in its bar band days, it did so all the time. And, when singer Xeno left – to be replaced by Robin Zander – he joined Bad Boy and made Milwaukee home. (At this year's Summerfest, Cheap Trick and Xeno performed on consecutive days.)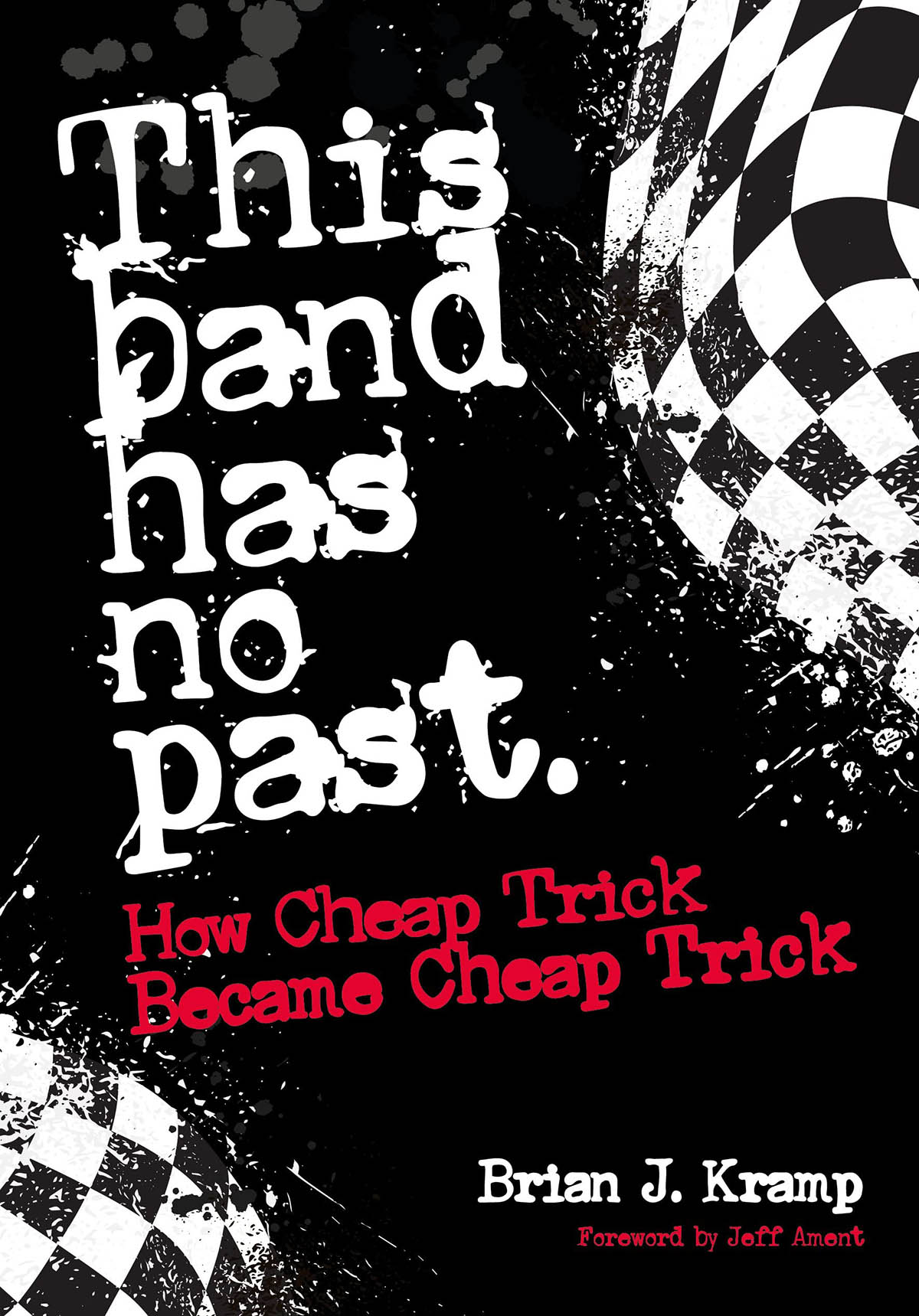 These are just some of the many things you'll learn about Zander, Bun E. Carlos, Tom Petersson and Rick Nielson in this fat and extremely readable oral history by Kramp, who is NOT the Kramp you see on TV.
Only mildly interested in Cheap Trick? The book is still interesting for its look into the life of a hardworking band and for how a group navigates the music business. I like the band but am not a huge fan and I couldn't put it down.
Kramp is a fan – only a fan could dig as he deep as he does here – but he mostly lets the principals do the talking and his own narration is informed and funny.
As the book was hitting shops, we caught up with Kramp to ask him about it and what led him to dig so deep on Cheap Trick.
OnMilwaukee: How did you come to write this book? Had you planned on a book when you started the research?
Brian J. Kramp: I have always been a writer (not quite professionally) and an obsessed music fan. My original idea was to put together a proposal for a 33 1/3 book (a series published by Bloomsbury) about the first Cheap Trick album, but when (longtime manager) Ken Adamany became involved, I expanded the scope significantly.
How long did you work on it. There are so many folks interviewed, it must've taken a long time.
I worked on the research and then the writing for about five years, off and on, in between warehouse shifts.
Did you have a favorite interviewee?
Perhaps my favorite interview was with Chris Crowe, who designed the band's logo. Chris was an early fan of the band and is a writer himself, so his thoughts were well articulated. I'm very proud of that section, where I describe the creation of the logo. Obviously I would have loved to talk to Rick, Robin and Tom, but they are heard from a lot, thanks to my research.
Was there anyone you'd have loved to talk to that wouldn't agree?
One person I was in touch with, but he declined to speak with me, was Jim Girling, the band's soundman from 1974-1976. That was very disappointing.
What is it about Cheap Trick that makes them special and helped them rise above the bar band circuit they started out in?
I have described them as reckless and fearless. Rick Nielsen, especially, had a singular vision, and was never afraid to be weird or abrasive. That approach demanded credibility. Most importantly, I think: they were an extremely confident band, and had the talent to back it up. In the early days they just did not care, at all, about mainstream appeal, but they got there anyway, on their own terms. In other words, they were obstinately unique, and it made them special.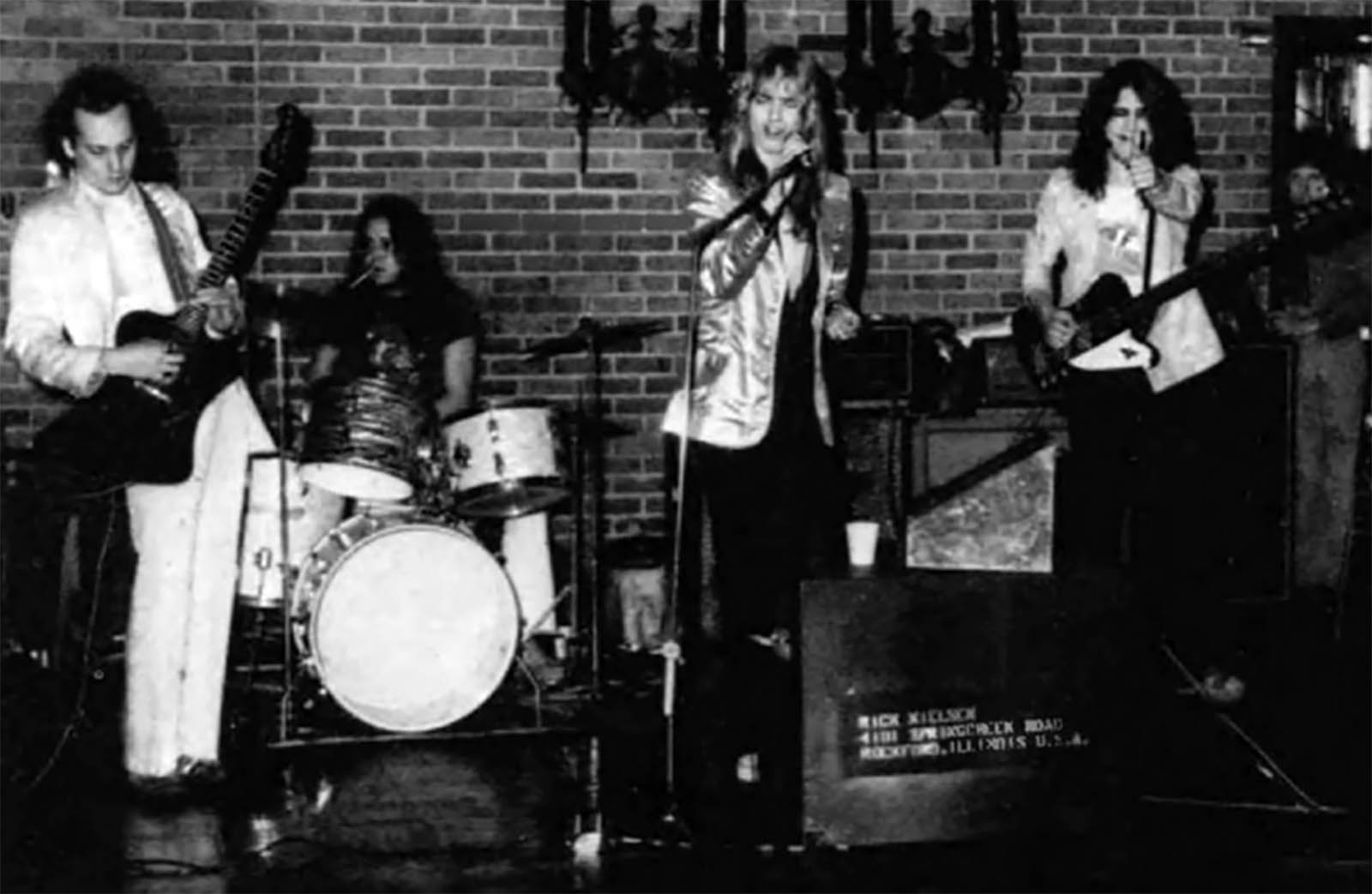 Can you talk a bit about the group's relationship to Milwaukee? They were here so much it is almost like they were a hometown band. But that was true in lots of towns, right? Like Madison, for example.
Milwaukee seems to have had a vibrant underground in the seventies: the post-hippies and the pre-punks. In Milwaukee at least, Cheap Trick were like an alternative band, before that was a thing. In that way they also appealed to the LGBTQ crowd. Additionally, all of the Milwaukee musicians seem to have loved them, all of the other band guys, all the record collectors, etc.
Did writing the book give you a new perspective on the band you've long loved?
I suppose I have more of an understanding of how hard they worked and how long it took for them to develop into what they became, how they built the whole thing, image and sound, piece by piece.
Do you see yourself writing another book or was that the kind of Herculean effort you'd only devote to CT?
Definitely, I have already started research for a couple.
Lastly, how often do people say, "I love you on TV?" Do you know the other Kramp?
Rarely, but a few people have been confused (including Xeno!). We do look quite different.
Also recently added to the Milwaukee bookshelf...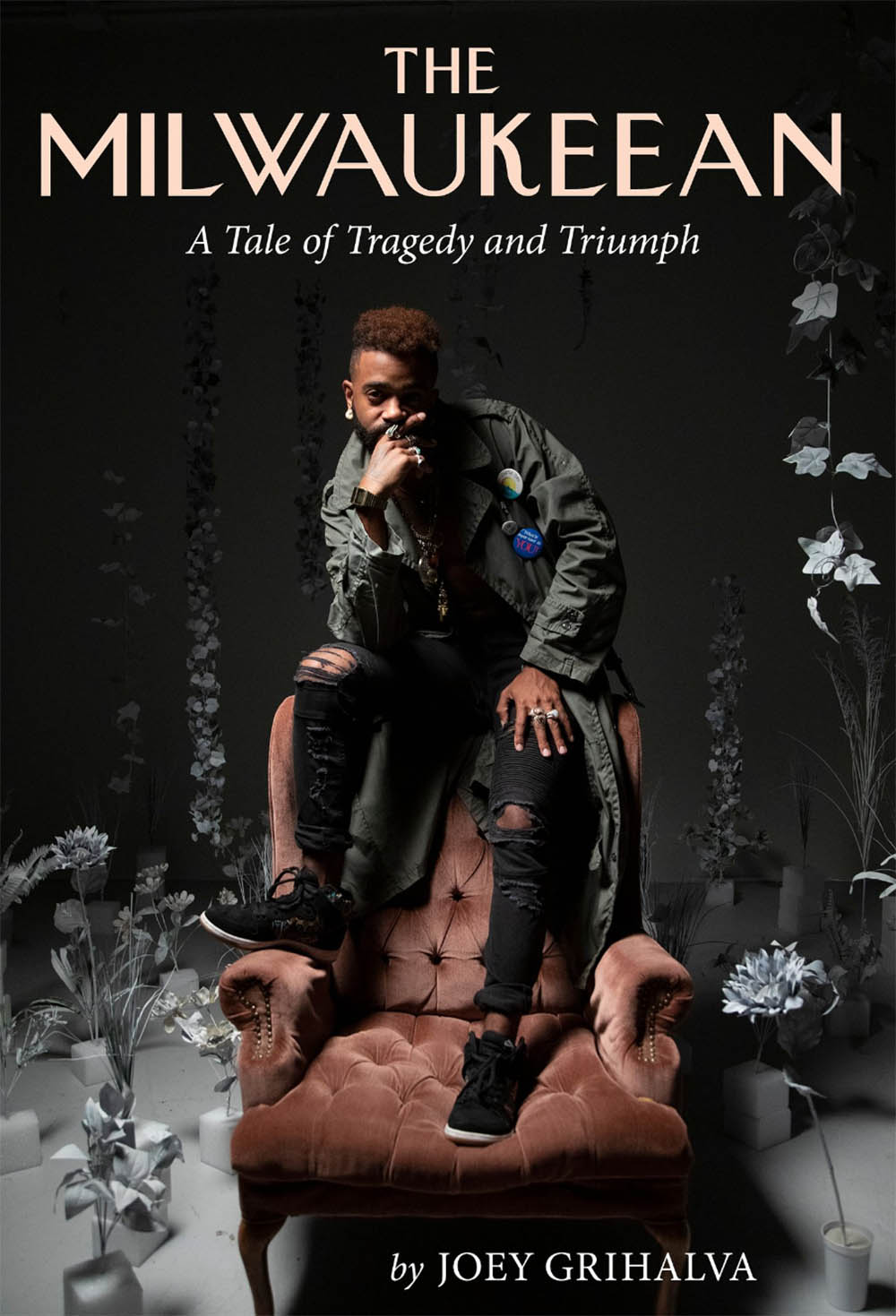 "The Milwaukeean: A Tale of Tragedy and Triumph," by Joey Grihalva (Twin Arrow Books)
An ace Milwaukee journalist joins musician Kellen "Klassik" Abston in telling Abston's story of trauma and success. It is the story of the murder of Abston's father, the story of how Abston survived this unspeakable tragedy and healed over time, and how he used his experiences to become one of the best musicians in Milwaukee, ready for the world stage. Powerful and engaging, it's one Milwaukee book you should not miss.
The author and subject will be on hand at forMartha, 825 E. Center St., on Saturday, Aug. 13, immediately following Center Street Daze.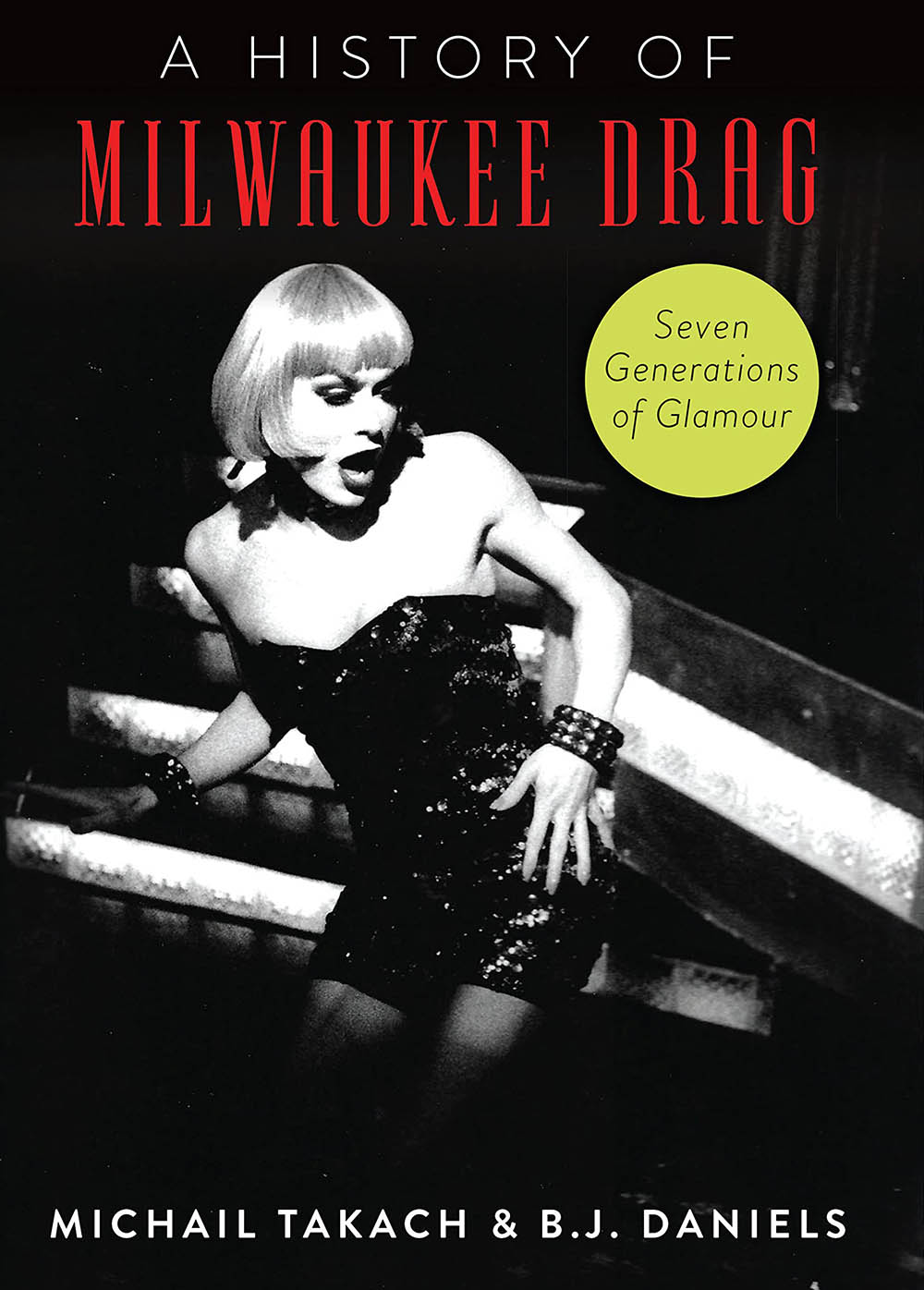 "A History of Milwaukee Drag: Seven Generations of Glamour," by Michail Takach and B.J. Daniels (The History Press)
A well-known local queen and hair and makeup artist teams with one of the city's top historians – curator of Milwaukee's LGBTQ History Project – for this in-depth look at the history of drag in Brew City, which goes back much further than most might think. From the "male female" personalities of the 1880s to the "pansy craze" of the 1920s to the glory days of the late 20th century and up to today, Takach and Daniels paint the story in broad strokes, but also adding great detail on performers, venues and more. There are photos, old advertisements and more to illustrate this long, colorful history.
The authors will do a virtual Historic Milwaukee book talk Wednesday, Aug. 10 at 6 p.m. Details here.
While not strictly speaking a related event, it bears noting here that MOWA's "Legends of Drag" show, featuring photographs by Harry James Hanson and Devin Antheus, is on view just a little while longer – through Aug. 21 – at St. Kate - The Arts Hotel, 139 E. Kilbourn Ave. Buy the book and see the show.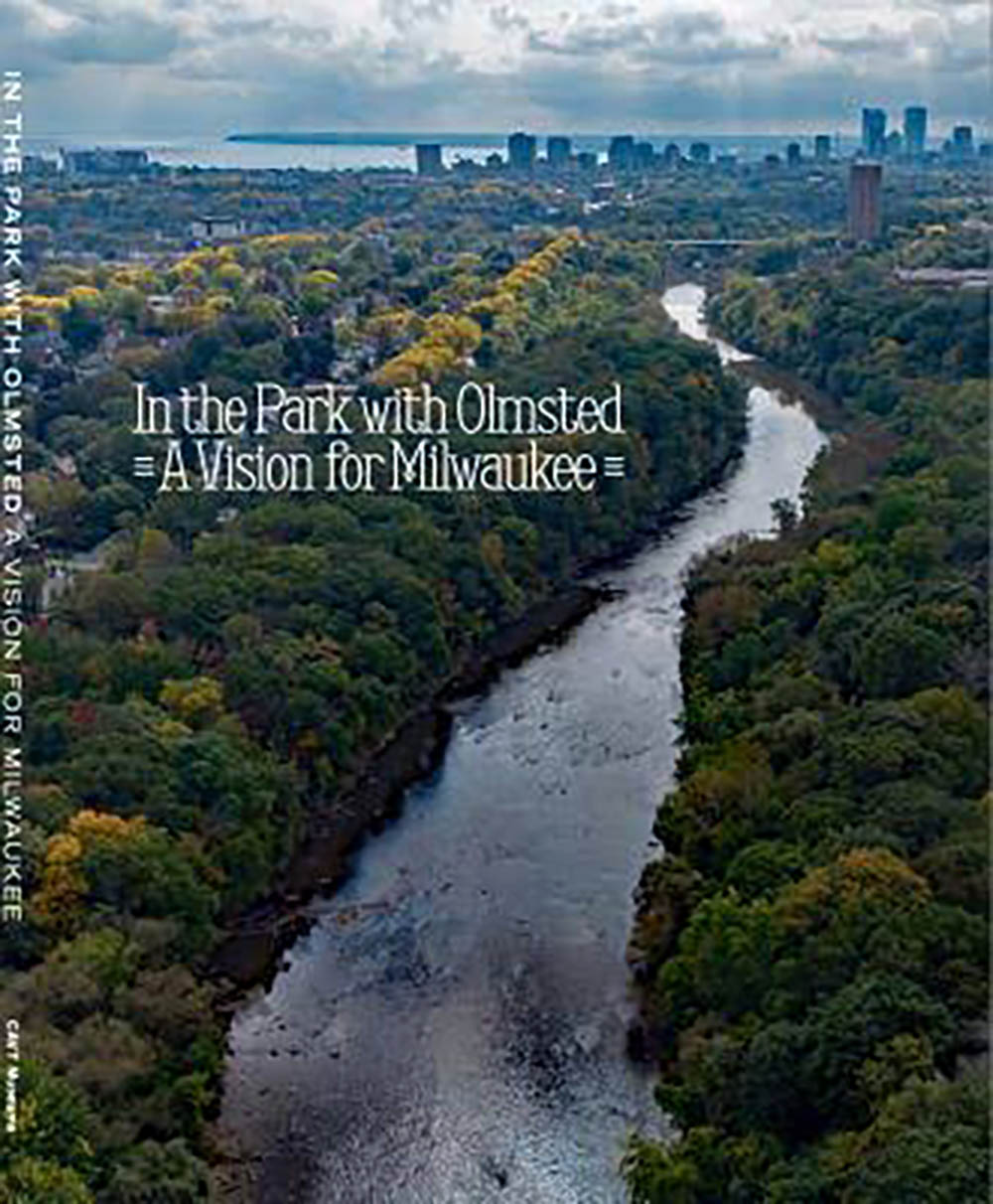 "In the Park with Olmsted: A Vision for Milwaukee" (Charles Allis & Villa Terrace Art Museums) & "Olmsted Trees," by Stanley Greenberg (Hirmer)
The handsome catalog to the great Annemarie Sawkins and Martha Chaiklin-curated Olmsted show on view now at Villa Terrace is loaded with photos, maps, artwork from the exhibit, as well as essays on the Olmsted-designed Washington, Lake and Riverside Parks, on the Villa Terrace exhibition, on Olmsted's influence and legacy and more.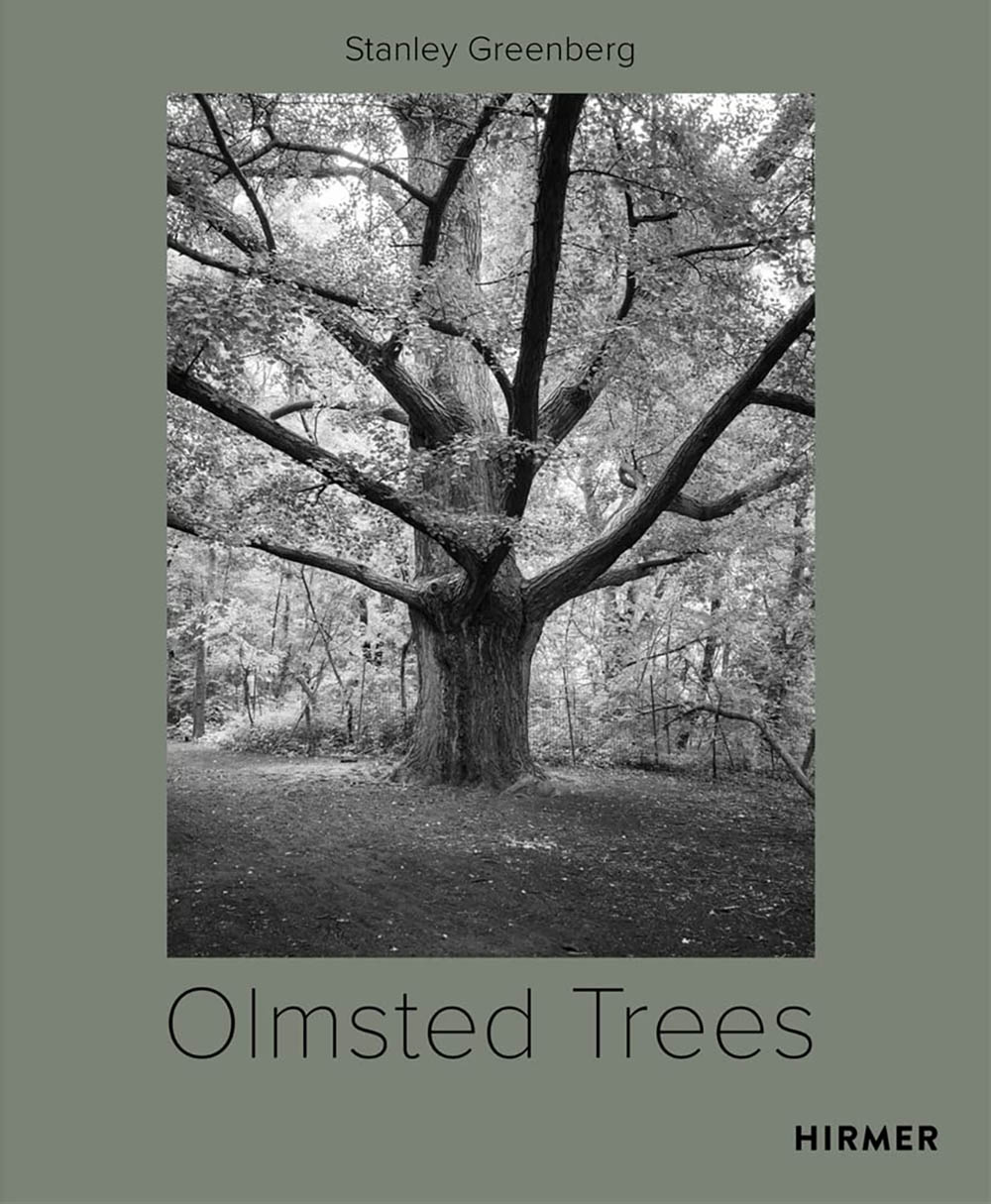 Meanwhile, "Olmsted Trees" is a collection of gorgeous Greenberg photos of Olmsted-era trees in parks designed by FLW, including a handful taken at Lake and Washington Parks in Milwaukee. As we lose more and more Olmsted trees around the country all the time, a book like this is not just fun to page through and admire for its lovely photographs, but it's also something of a means of preservation of these living, breathing gems.
"Meet Me on the Midwway: A History of Wisconsin Fairs," by Jerry Apps (Wisconsin Historical Society Press)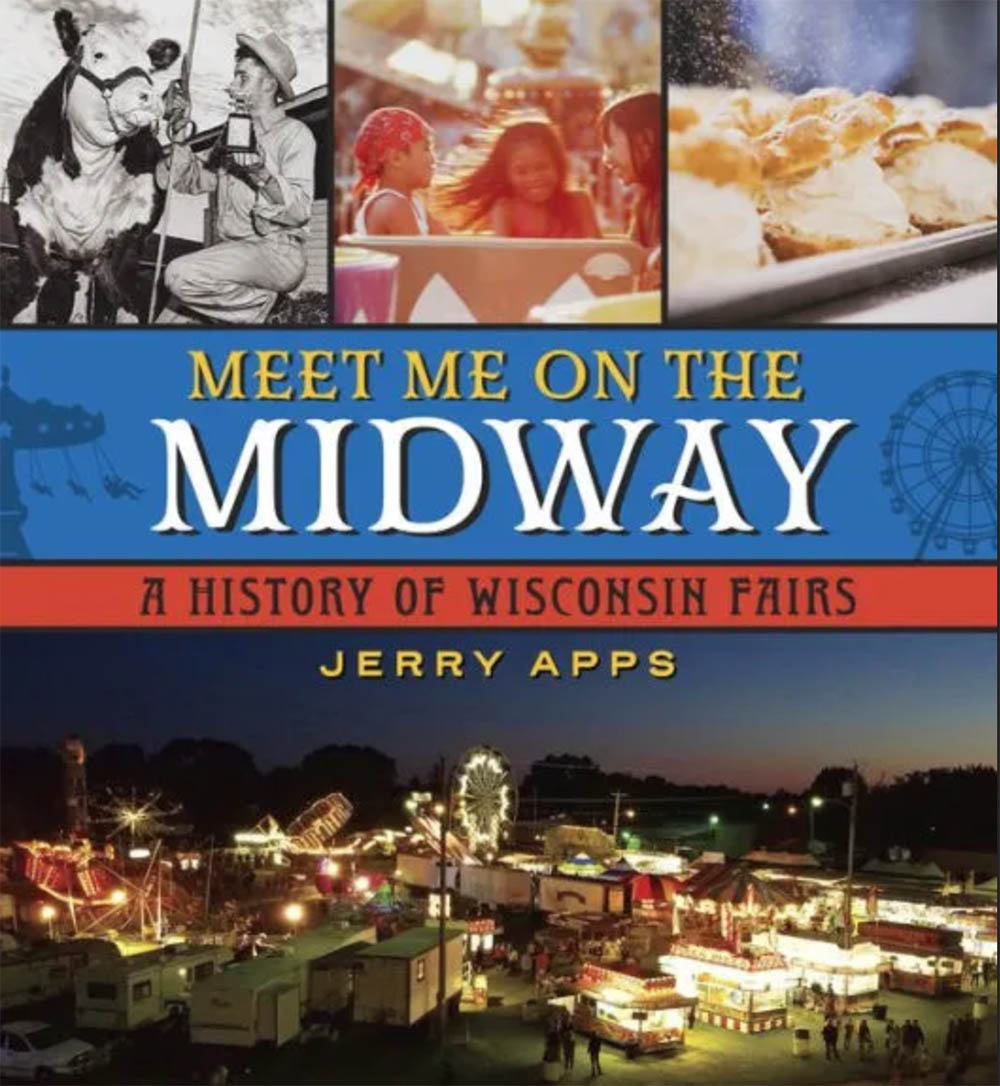 How the doyen of Wisconsin's (especially rural) history manages to continue to serve up book after book after book of engaging walks through Badger State history is inspiring and amazing. This latest, as the title suggests, is perfectly timed for the arrival of this year's fair season and with State Fair currently running, it's a great read. As always, tons of vintage and current photos, lots of great memories and snapshots of fairs all across the state. It'll make you nostalgic and it'll make you hungry.
Born in Brooklyn, N.Y., where he lived until he was 17, Bobby received his BA-Mass Communications from UWM in 1989 and has lived in Walker's Point, Bay View, Enderis Park, South Milwaukee and on the East Side.
He has published three non-fiction books in Italy – including one about an event in Milwaukee history, which was published in the U.S. in autumn 2010. Four more books, all about Milwaukee, have been published by The History Press.
With his most recent band, The Yell Leaders, Bobby released four LPs and had a songs featured in episodes of TV's "Party of Five" and "Dawson's Creek," and films in Japan, South America and the U.S. The Yell Leaders were named the best unsigned band in their region by VH-1 as part of its Rock Across America 1998 Tour. Most recently, the band contributed tracks to a UK vinyl/CD tribute to the Redskins and collaborated on a track with Italian novelist Enrico Remmert.
He's produced three installments of the "OMCD" series of local music compilations for OnMilwaukee.com and in 2007 produced a CD of Italian music and poetry.
In 2005, he was awarded the City of Asti's (Italy) Journalism Prize for his work focusing on that area. He has also won awards from the Milwaukee Press Club.
He can be heard weekly on 88Nine Radio Milwaukee talking about his "Urban Spelunking" series of stories.