Today, USA Today published a list of "Nine amazing American chocolate bars and cafes, bars and lounges" and the Historic Third Ward's Red Elephant Chocolate was included.
This got me thinking about local places to get the love in OR of your life some chocolate, so here are five to hit up this Valentine's Day.
Red Elephant Café has you covered with seasonal sparkling red velvet cake, cinnamon kiss, strawberry colada and maraschino cherry truffles for the perfect box of love. While there, make sure to try the chocolate coffee for an extra delicious treat.
I already wrote about the wine and chocolate tasting at Indulgence Chocolatiers here. What better way to show the love than with these two things? Don't worry guys, if you aren't a wino like me, they have beer paired up with chocolate, too. While you are there, please grab a bar of the dark chocolate sea salt for me.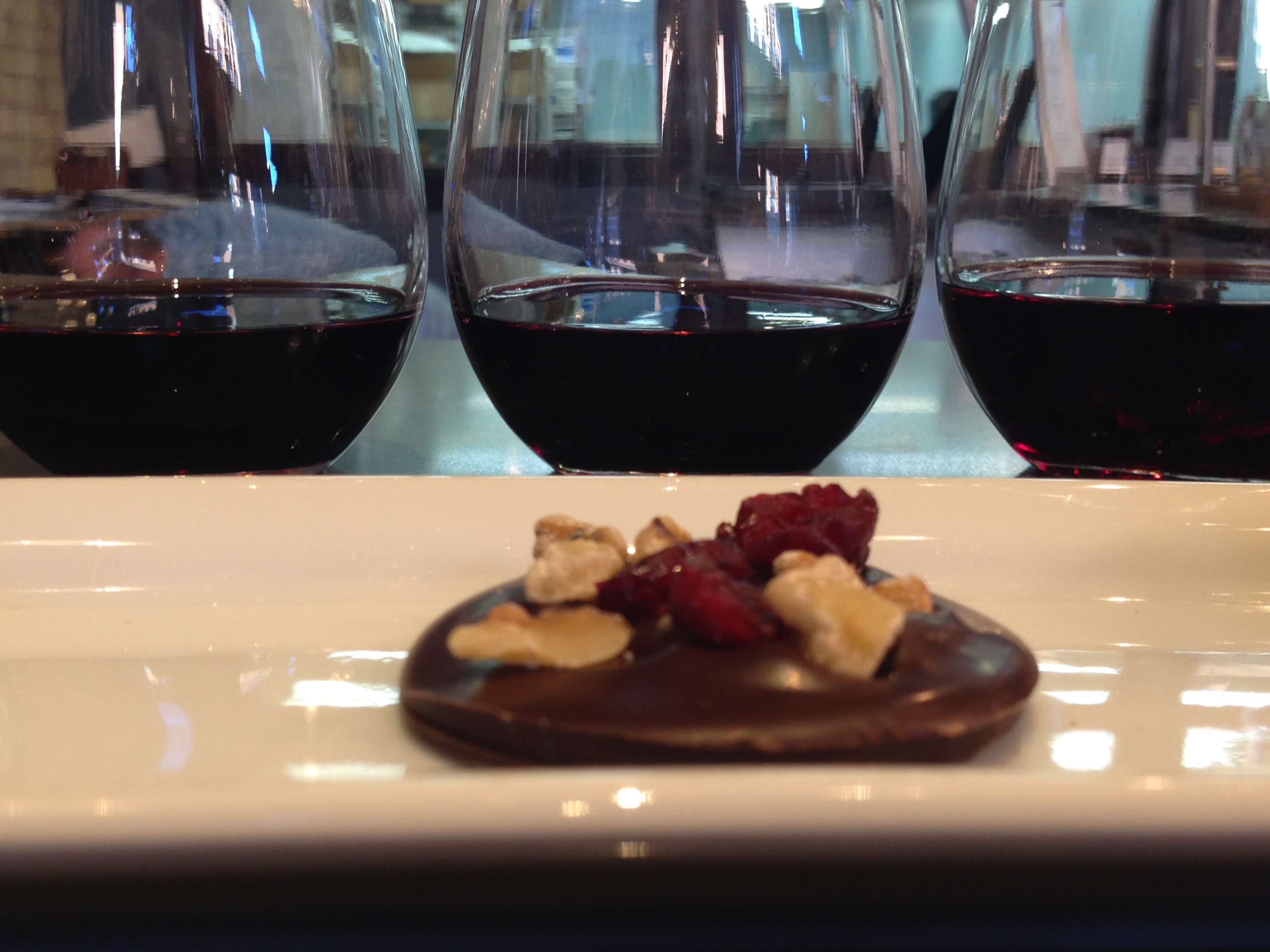 From Milwaukee With Love, which specializes in curated boxes of Milwaukee goodies, has a great option for the chocolate lover in your life. The Chocolate Lovers box includes three handmade chocolate bars from local shops such as Indulgence Chocolatiers, Tabal and Omanhene. Yum. Is your love out of town? Don't fret, From Milwaukee With Love will ship it.
I'm all about the "experience" gift and a cocktail at Bryant's is one of them. They were just crowned with the title of "best craft cocktails" in Milwaukee yet again, and with good reason. Plus a place where Dino, Frank and Sammy are always on and the lighting is perfectly dim is always a plus for Valentine's Day. Where is chocolate in all this, you ask? Just ask your skilled mixologist at Bryant's for that flavor and they will craft you an amazing, delightful chocotail.
Photo: pinterest.com/pin/454652524852187354
Lastly, and definitely NOT least, go share the Irish Car Bomb Cake at La Merenda. Or have your own, whatever, I won't judge. But, if you don't, go have this dessert, you are missing out on one of the best in Milwaukee. It is named after a drink made with Guinness, Jameson and Baileys, and your cake is SOAKED in it. Soaked. That really should be all you need to know about this dessert. Go and have it. Now. Oh, and I didn't name the cake, OK? But it is indeed the bomb.
Photo: eatingmilwaukee.com

Carolynn Buser is one of Milwaukee's loudest and most adamant cheerleaders (don't dare try to disagree). She's the primary voice behind much of OnMilwaukee's social media and content direction, and apologizes in advance if she can be too sarcastic at times.
What else? She's a wine lover, closet trashy novel reader, beauty supplies addict and devourer of cheese (shocker for a Wisconsin born and bred girl, right?). She's also a bit of a foodie, which is a word most of you hate, we know. She works as hard as she plays - and that includes in the gym! So, you've probably seen her at one of the area's newest restaurant openings (and yes, she will share her opinions good or bad) or enjoying a cold one at a local pub.
All in all, Carolynn's a believer in positive thinking and will do her best to smack down your negative ones while writing about her city, her loves, quests and more.