Last night's 12-2 loss to the St. Louis Cardinals at Miller Park was ugly, but at least there was something pleasant for Milwaukee Brewers fans to look at.
Earlier in the day, ESPN announced the lineup of superstars participating in its magazine's infamous "Body Issue," in which notable athletes pose naked and show off their physique. Included amongst the list was Brewers star and reigning NL MVP Christian Yelich – and during last night's telecast of the Crew versus the Cardinals on ESPN, viewers got a, um, revealing look at what the final spread may look like:
Hey, I was promised naked photos. Take off the glove and show off that sexy left hand!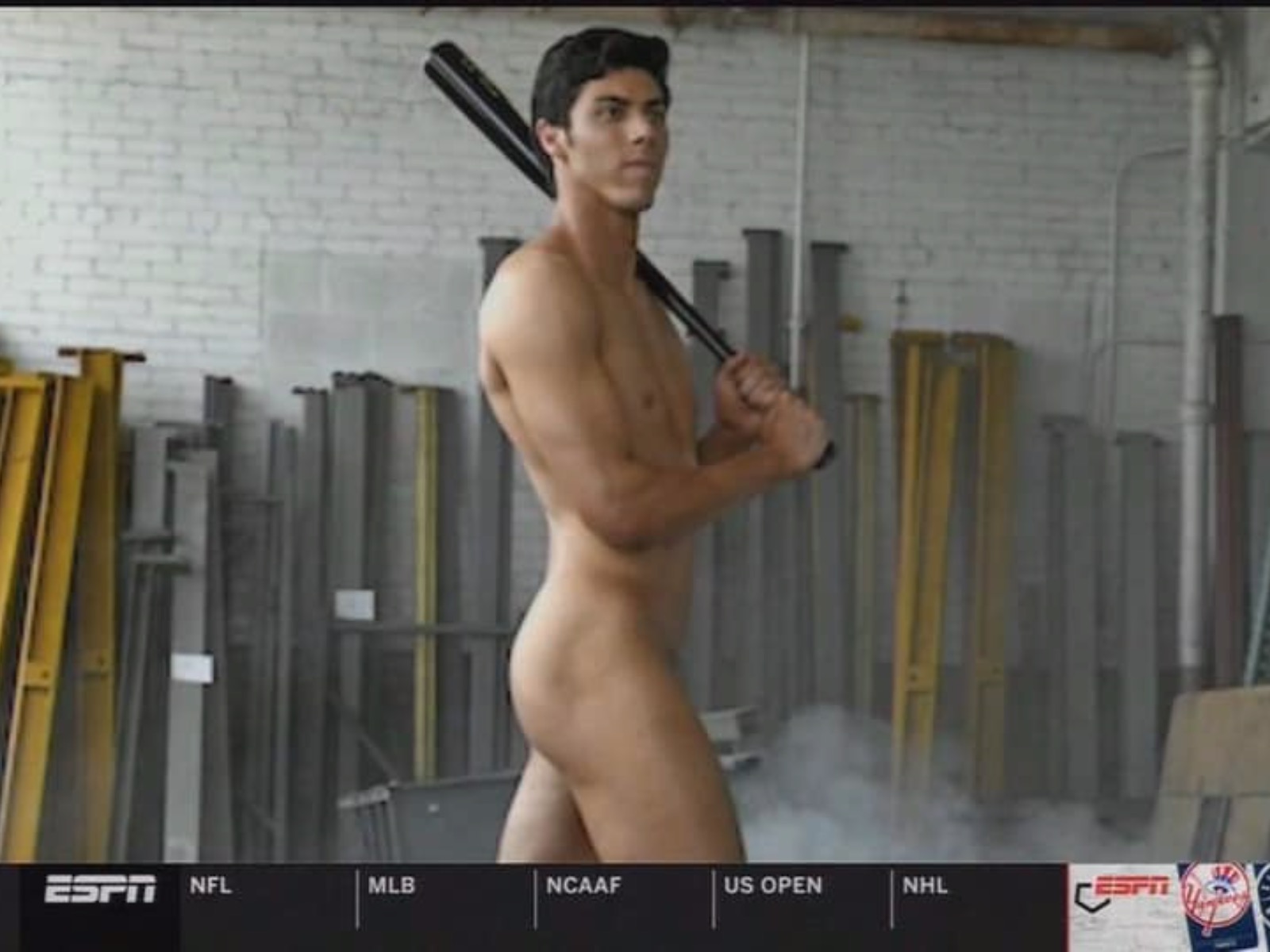 There we go. Guy looks hotter than opposing batters when facing Brewers pitching. Anyone suddenly have the urge to workout for, like, 100 hours? Also: If there's not a photo of Yelich going down Bernie's slide in his birthday suit, then what's the point?
Yelich marks the first Brewers player to ever grace ESPN The Magazine's Body Issue. I know what you're thinking: But what about Prince Fielder and his infamously beefy cover photo back in 2014? Well, at that time, Fielder was actually a member of the Texas Rangers, so Yelich gets the official title of the first Brewer in the buff.
You'll be able to enjoy the official photos of our MBP (Most Butt-naked Player) when the Body Issue – the final one to be published in print – hits newsstands on Sept. 6 or when the photos post online on Sept. 4. And hopefully the heat off the sexiest photo in team history is contagious and can help the Brewers' bats heat up as they continue their playoff pursuit with a key stretch against the Cards, Cubs and Astros.
Well, second sexiest photo in team history ...
As much as it is a gigantic cliché to say that one has always had a passion for film, Matt Mueller has always had a passion for film. Whether it was bringing in the latest movie reviews for his first grade show-and-tell or writing film reviews for the St. Norbert College Times as a high school student, Matt is way too obsessed with movies for his own good.
When he's not writing about the latest blockbuster or talking much too glowingly about "Piranha 3D," Matt can probably be found watching literally any sport (minus cricket) or working at - get this - a local movie theater. Or watching a movie. Yeah, he's probably watching a movie.