Christina's, the long-time "All Day Cafe" at 350 Delafield St. in Waukesha, is preparing to take on a new life as The Coop, thanks to second generation owners.
The family operated cafe, which was founded by George and Peggy Papagiannis in 1986 and named for their daughter, Christina, has long been a popular spot for Waukesha residents to gather, share a meal and create memories with loved ones.
And thanks to the work of second generation owners Christina and Nicko Sifnaios, who also operate the Tuscan Hall Banquet Center and Catering, and brother-in-law Joseph Sifnaios, the cafe is preparing to enter a new chapter, reopening in the weeks ahead as The Coop, a family restaurant with a focus on homestyle breakfast and brunch dishes.
The cafe announced the transition on Facebook, expressing gratitude to guests for their decades of support and requesting their patronage as the restaurant moves forward.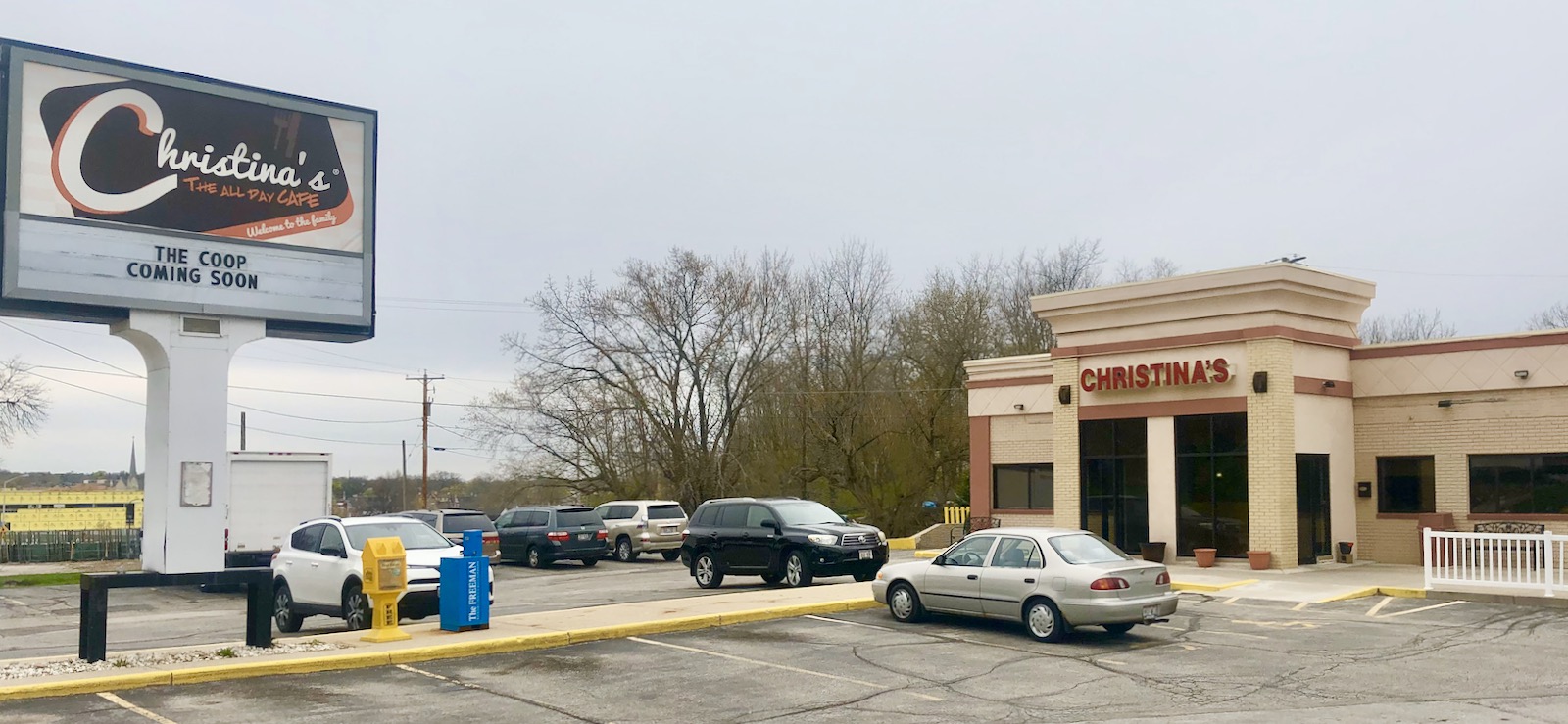 According to Joseph Sifnaios, the restaurant is currently undergoing an interior remodel, which will serve to not only update the space, but give it a look and feel that's fitting of the new name.
"We're aiming for a nice, rustic atmosphere with a cozy and welcoming feel," he says of the changes, noting that they have every intention of preserving the friendly environment that has been a hallmark of the restaurant for over three decades.
"We're sticking to the things that have made Christina's successful over the years, Sifnaios says. "But we're also bringing some new flair to the table as well."
For instance, guests will still be able to enjoy crowd favorites like the chicken and dumpling and Christina's popular fish fry. But those items will be augmented by a collection of new breakfast and brunch offerings which will be served daily between the hours of 6 a.m. and 3 p.m.
The restaurant's new name "The Coop" was conceived by Christina and Nicko as a metaphor for family, says Sifnaios, and it embodies the spirit of what's to come.
"There are so many people that we've met over the years," he says. "And opening our restaurant up to them and ensuring they leave with a smile has been what's kept us going. This place is meant to be their home away from home."
Sifnnaois says they expect to announce plans for reopening the restaurant in the weeks ahead, and customers can watch for updates on The Coop's new Facebook page as they become available.
"George and Peggy are so grateful for everything the community has done for our restaurant over all these years," he says. "The staff, the patrons… they've all made this place what it is. And there are no words for how grateful we are to everyone for supporting us all these years."
Lori Fredrich (Lo) is an eater, writer, wonderer, bon vivante, traveler, cook, gardener and girlwonder. Born and raised in the Milwaukee area, she has tried to leave many times, but seems to be drawn to this quirky city that smells of beer and alewives.
Some might say that she is a little obsessed with food. Lo would say she is A LOT obsessed with food. After all, she has been cooking, eating and enjoying food for decades and has no plans to retire anytime soon.
Lo's recipes and writing have been featured in a variety of publications including GO: Airtran Inflight Magazine, Cheese Connoisseur, Cooking Light, Edible Milwaukee, Milwaukee Magazine and the Milwaukee Journal Sentinel, as well as on the blog Go Bold with Butter, the web site Wisconsin Cheese Talk, and in the quarterly online magazine Grate. Pair. Share.