The Christkindlmarket has been a staple in Chicago for over two decades, but beginning last year, Milwaukee was able to get in on the festive fun. And now it's become a Brew City tradition as well, as Fiserv Forum's entertainment plaza has once again transformed into Nuremberg, Germany's classic holiday market, just in time for the holiday season.
Whether you're looking to add some spice to your holiday shopping or your wine, or you just want to enjoy local performances and German holiday culture, there are plenty of reasons to bring the entire family to year two of Christkindlmarket's Brew City location.
Here are 10 reasons to head over to the Christkindlmarket's Milwaukee return:
1. Celebrate Milwaukee's German culture
Milwaukee's German culture is as rich as a slice of delicious German chocolate cake. As recent as 1990, it was estimated that nearly half of Wisconsin residents had ancestors from Germany, which is no surprise given the number of German immigrants who arrived in Milwaukee during the nineteenth century.
With famous Germans like Frederick Miller, Frederick Pabst and the Usinger family playing huge roles in the city's history, plus German hangouts like Turner Hall still standing today, Milwaukee's German culture is beyond measure.
So it was a no-brainer for Milwaukee Bucks' Event Program Manager T.J. Sagen to help bring the famous German holiday market to the Brew City.
"Milwaukee is one of this country's biggest German cities, and this was a great opportunity to bring a German market to what I consider the best German city in the United States," Sagen said before last year's debut. "I think it's something that will give families a new holiday tradition."
2. You can get your Christmas shopping done
If you struggle at finding gifts that stand out and you're sick of just giving out gift cards, the Christkindlmarket is the place for you. The market offers a huge diverse selection of handcrafted gifts and Christmas ornaments that you won't find at your typical shop. If you dropped by Christkindlmarket during its opening weeks, you could've gotten all your shopping done before you dove into your Thanksgiving turkey!
3. It's the Christkindlmarket's first out-of-state location
(PHOTO: Dan Garcia)
For years, Wisconsin's most dedicated and festive have traveled to Chicago to experience the Christkindlmarket in person. But the NL Central isn't the only thing that Milwaukee stole from Chicago in 2018 because the German American Events, LLC, opted to move its third location from Wrigleyville for an inaugural year in Milwaukee. And now it's back!
4. Admission is always free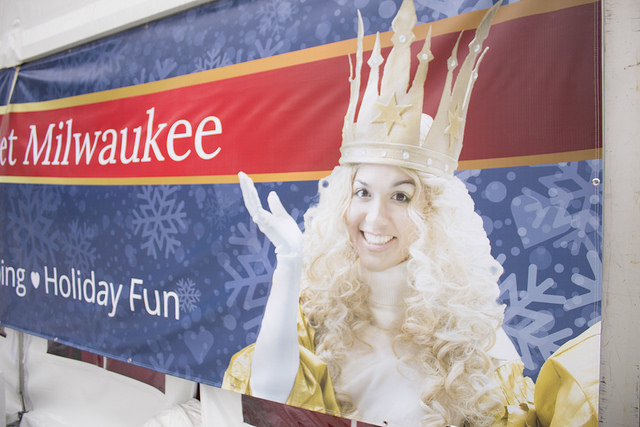 (PHOTO: Dan Garcia)
Did we mention that admission is always free? The holidays can be costly, so who doesn't like a cost-effective way to celebrate the season?
5. Treat yourself to a pretzel, spiced wine and more
Since there is no cover charge at Christkindlmarket Milwaukee, you can use that cash on gifts, food, German beer or a holiday beverage.
With nearly 30 vendors on site, including the Milwaukee Pretzel Company, Decadent Flavor, the Baked Cheese Haus, Bob's Belgian Hot Chocolate and more, you'll have plenty of European and local options to cure an empty stomach.
6. Bring your four-legged friend
If you're taking your dog out near Old World Third Street, or Fido wants in on the Christmas fun, you can bring your four-legged friend to the Christkindlmarket. Dogs must be kept on a leash and are not allowed in the inside areas, but even man's best friend can enjoy a holiday market.
7. You can enjoy local performances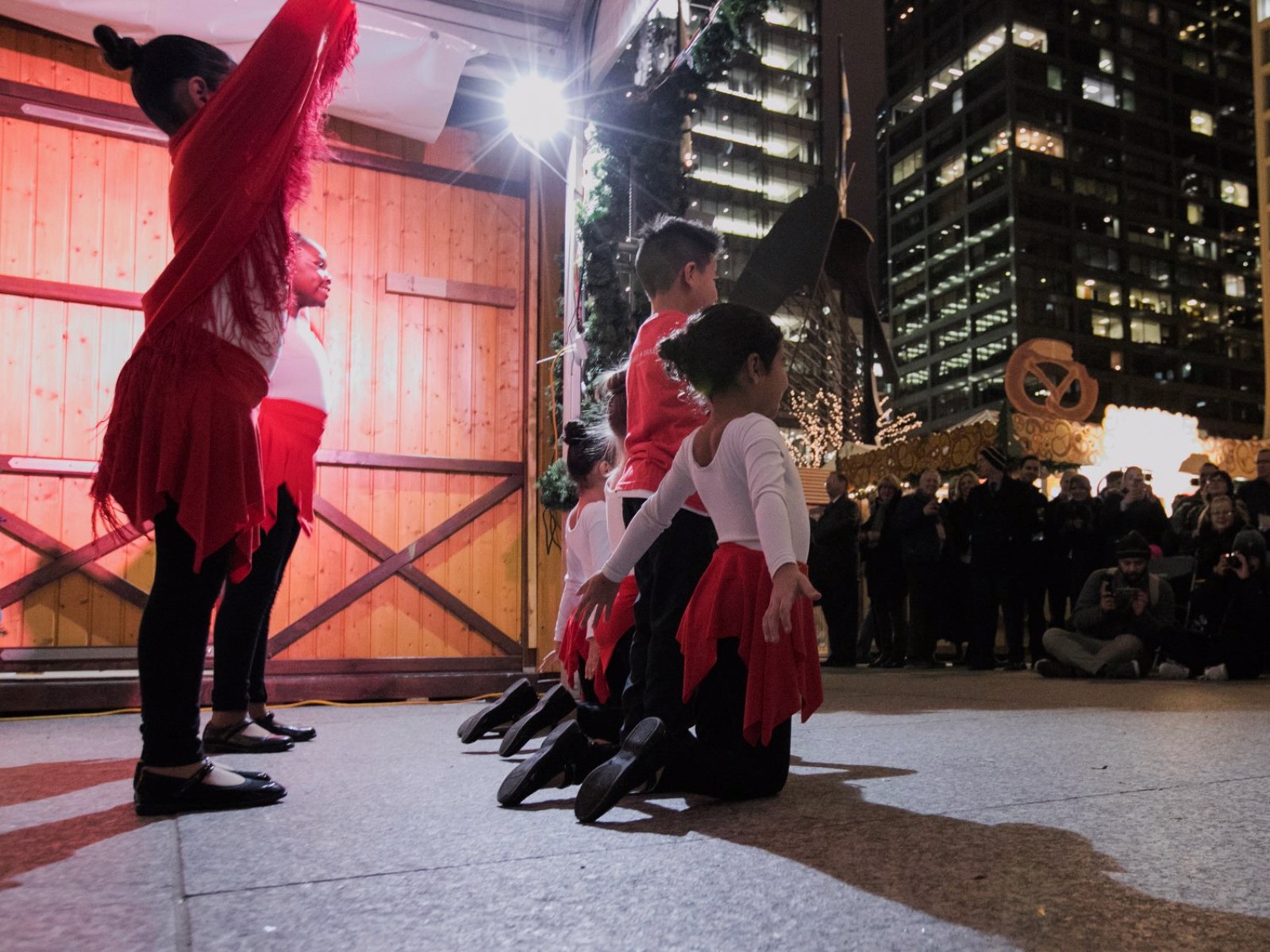 Christkindlmarket Milwaukee doesn't want you to just visit once in 2019; instead they are providing fun for the whole family with a great schedule of local performances over the next two months. The Vest Dance Troupe and Euro Express both performed for visitors over the opening weekend while the Milwaukee Rep, the Dance Academy of Mexico and many more will make appearances throughout the season.
8. Save your gas money and treat yourself to a commemorative mug
Since locals are now relieved of making the trip down I-94, you can take your travel savings and put them elsewhere. May we suggest a Christkindlmarket commemorative mug, designed with our city's skyline into an adorable boot shape?
9. It's good for the Milwaukee economy
While you might be excited for the return of the Christkindlmarket, local businesses are maybe even more so, ready to welcome the market's visitors over the next two months. Last year's inaugural Milwaukee Christkindlmarket attracted 450,000 visitors during its 40-day run in 2018, and many of those visitors stayed overnight at local hotels, shopped at other nearby stores and experience some of Milwaukee's best restaurants – all great for the city's economy.
10. No need to clear your schedule
If any of the above sounds good to you, there is no need to take off work or clear your schedule to enjoy Christkindlmarket Milwaukee. Locals will have plenty of opportunities to see the German market in action, as the Christkindlmarket will run everyday now through Dec. 24, giving you no reason to miss out on the fun!
The hours for Christkindlmarket Milwaukee are:
Sunday-Thursday: 11 a.m. to 8 p.m.

Friday and Saturday: 11 a.m. to 9 p.m.

Christmas Eve (Dec. 24): 11 a.m. to 4 p.m.