Thanks to the Bucks, the Brewers and the gorgeous summer weather, we've got a lot to celebrate in Milwaukee right now – so why not add Christmas too?
That's the thinking at Bars & Recreation's collection of interactive entertainment bars (NorthSouth Club, Nine Below and AXE MKE), which is currently hosting a Christmas in July special now through Aug. 15. Whether you're finally celebrating that holiday get-together you couldn't have back in winter or just yearning for that classic festive cheer, private events booked for Sundays through Thursdays come with a free hour of event time as well as either 20 percent off the event fee or special gifts and cocktails included.
To learn more about this bonus holiday bonanza, I shuffled on down to the shuffleboard and axe-chucking headquarters that is NorthSouth Club, 230 E. Pittsburgh Ave., for their kick-off party last week. There, we ran into a very special guest: Summer Santa, who took us on gift deliveries, explained Christmas in July and even taught me how to shuffleboard like a champ.
For more information – and to book your Christmas in July event – visit Bars & Recreation's website. And a Merry Christmas to all! Ho! Ho! Ho...ly cow, I've really gotta practice my shuffleboarding.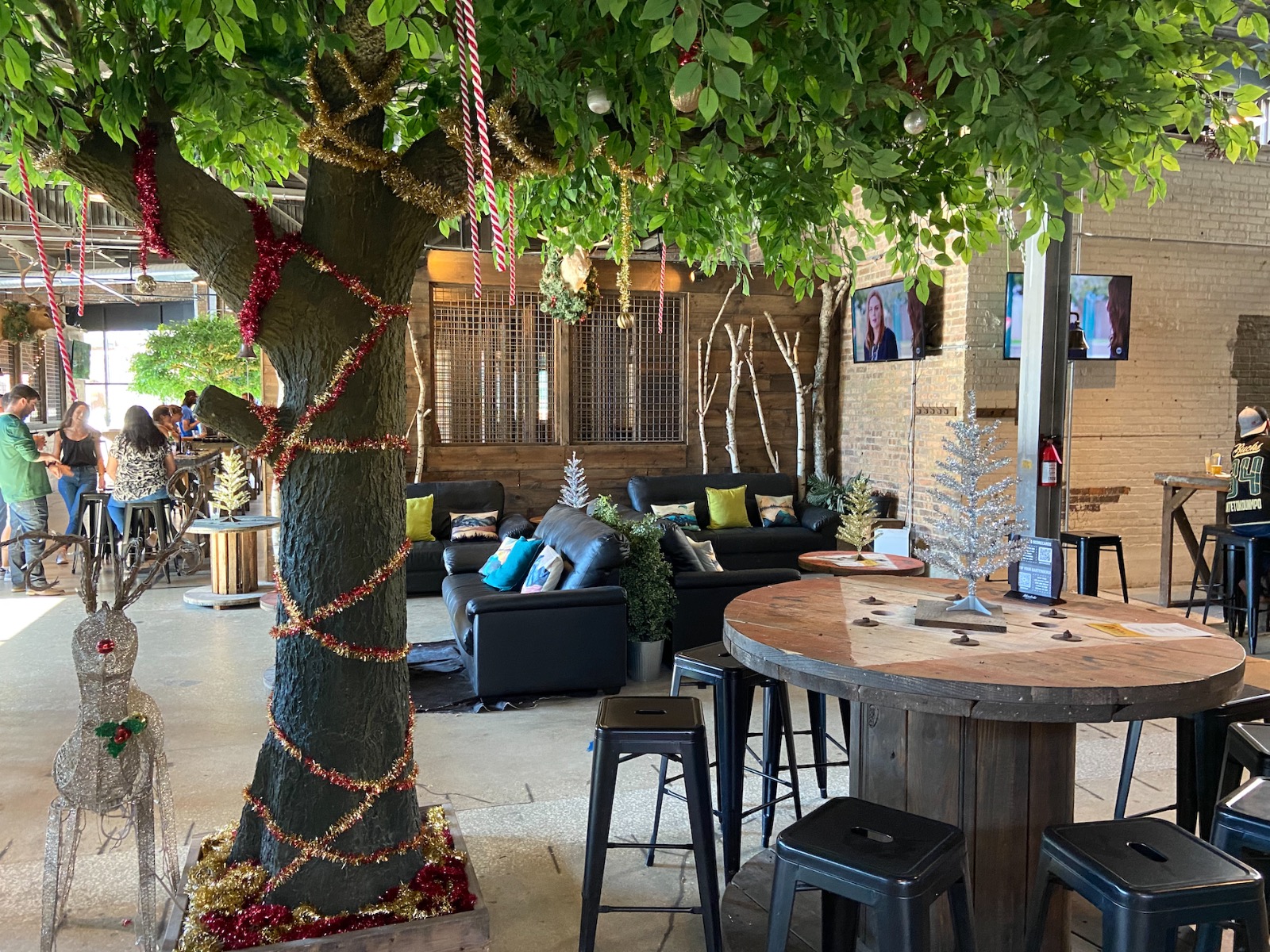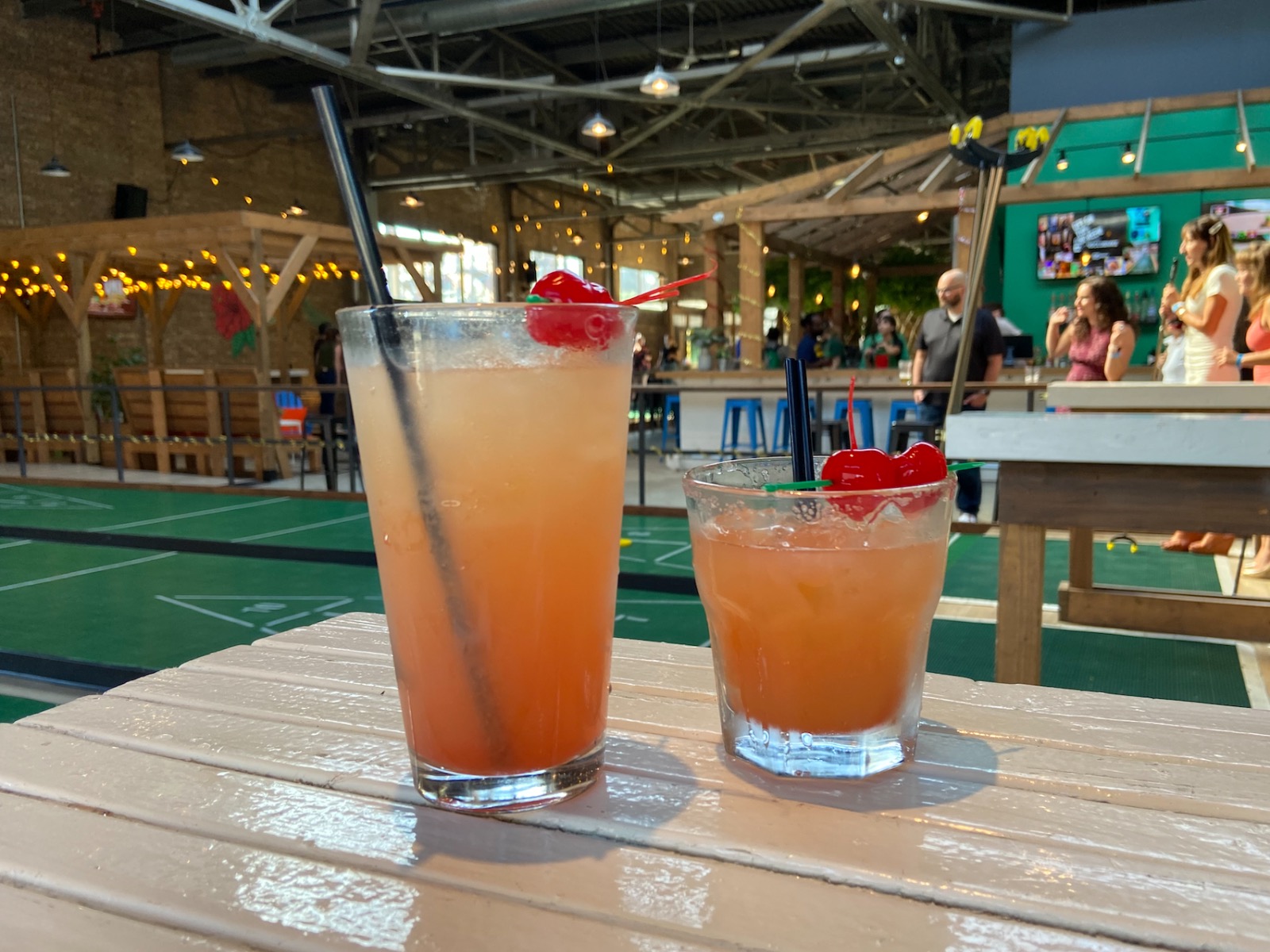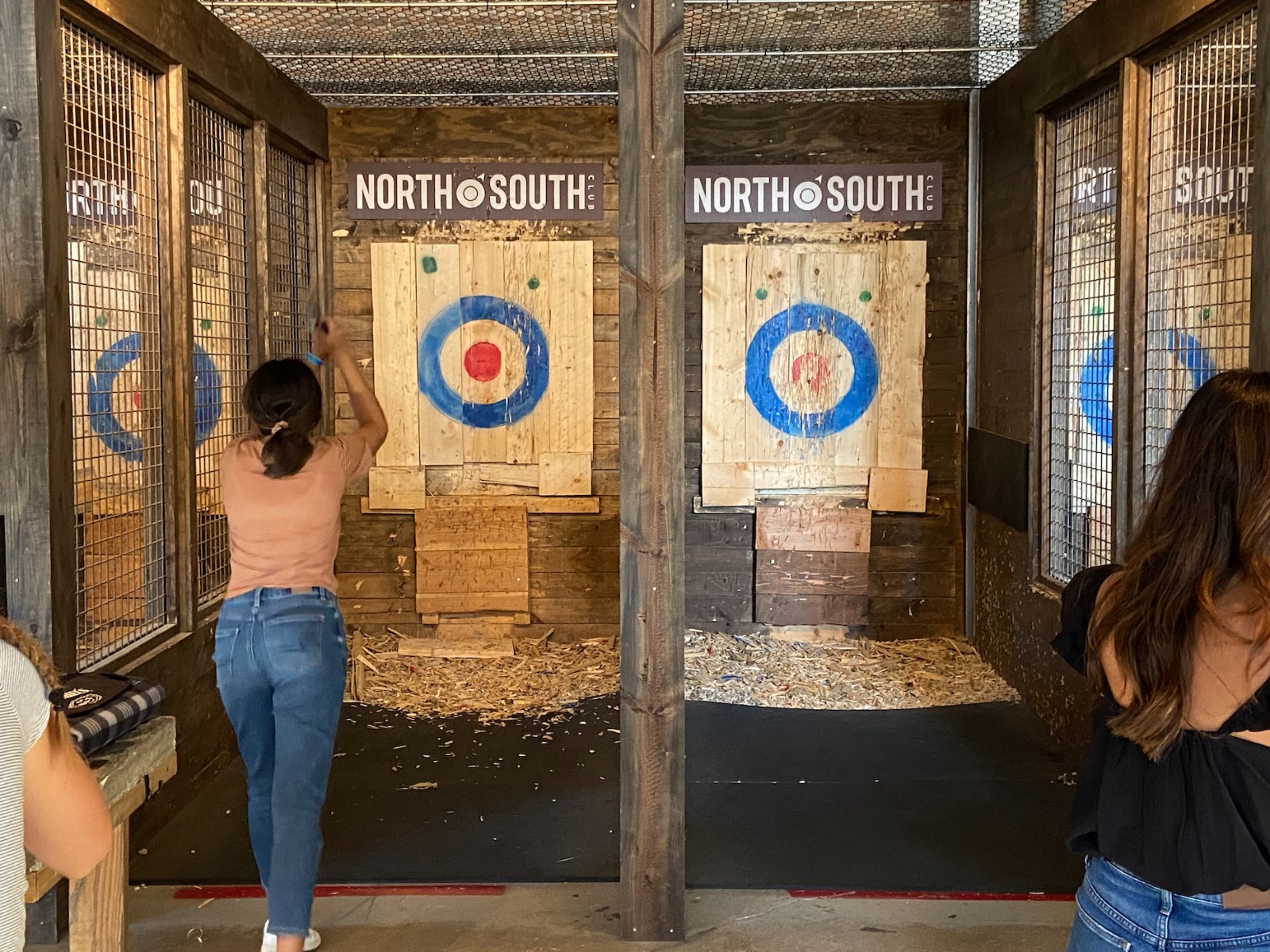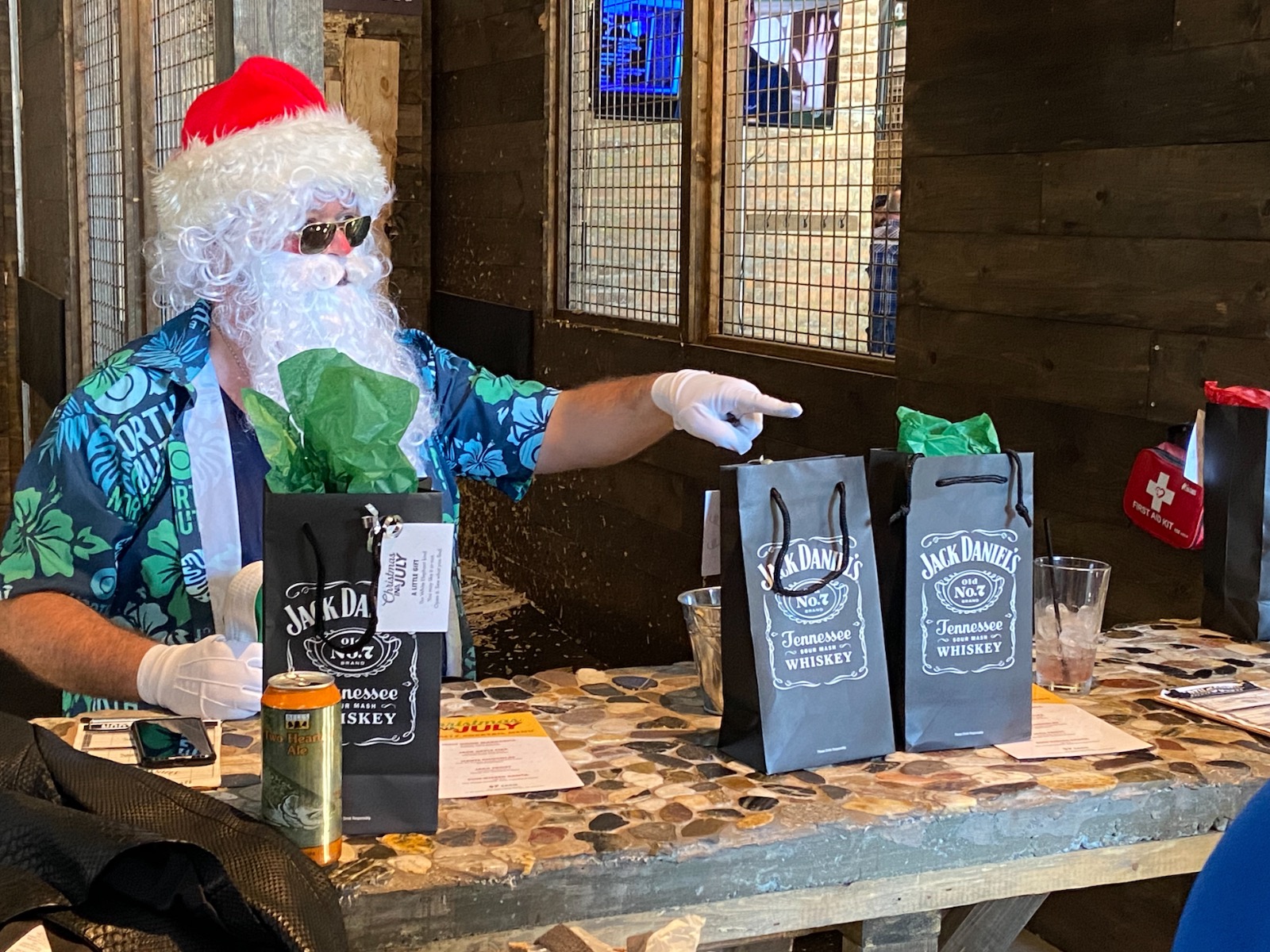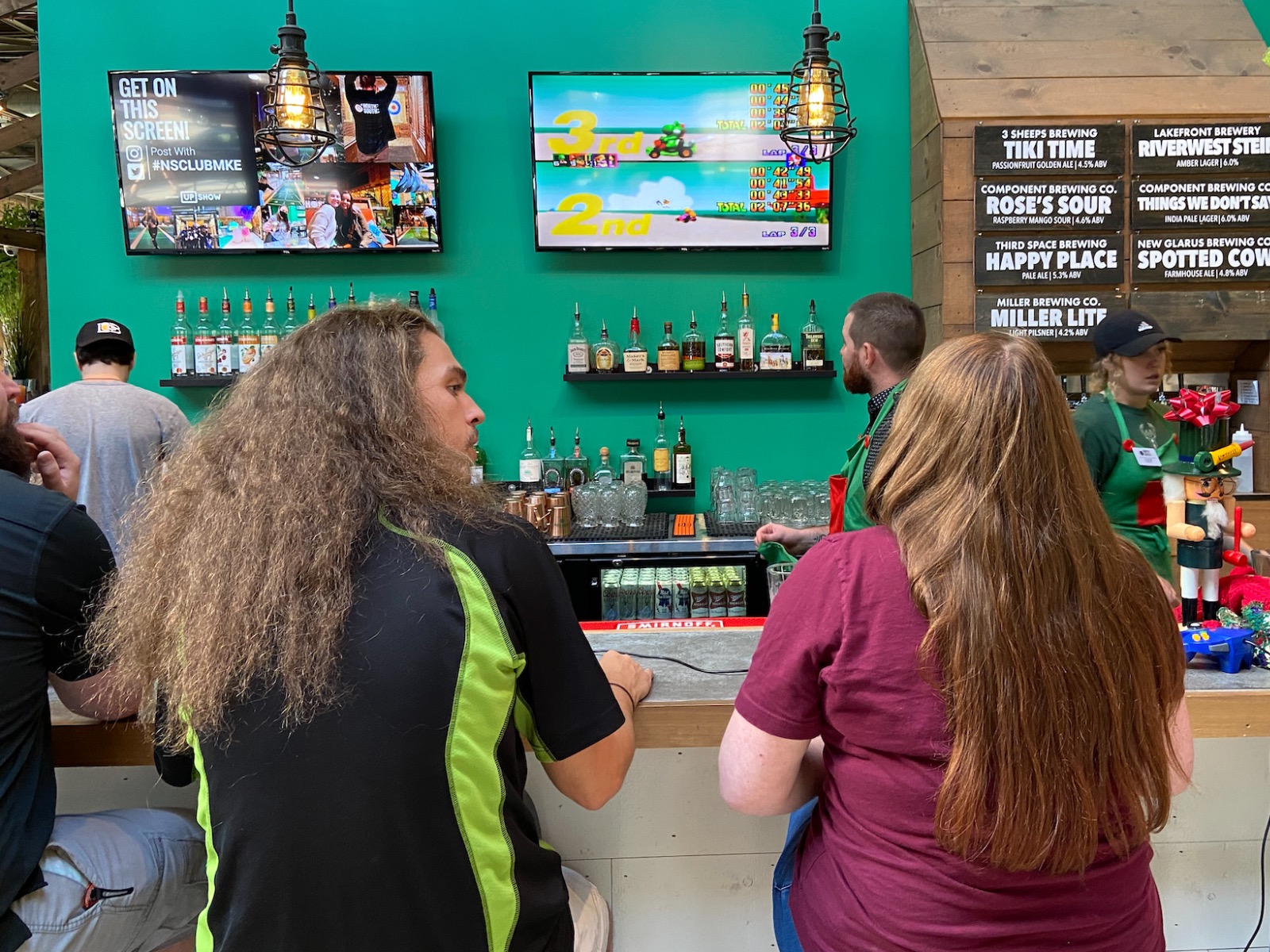 As much as it is a gigantic cliché to say that one has always had a passion for film, Matt Mueller has always had a passion for film. Whether it was bringing in the latest movie reviews for his first grade show-and-tell or writing film reviews for the St. Norbert College Times as a high school student, Matt is way too obsessed with movies for his own good.
When he's not writing about the latest blockbuster or talking much too glowingly about "Piranha 3D," Matt can probably be found watching literally any sport (minus cricket) or working at - get this - a local movie theater. Or watching a movie. Yeah, he's probably watching a movie.