Amanda Delsart and Robin Koutecky had talked about opening a bar together someday, but it was more of a musing than a plan.
The best friends – who consider each other family – were happy in their jobs. But when Koutecky, a successful saleswoman who also worked at the Mad Planet for 31 years, and Delsart, a career bartender who tended at the Mad Planet for almost a decade as well as the Y-NOT II and Club Garibaldi, went to casually check out a Bay View bar at 3143 S. Clement Ave., they were instantly smitten.
"We saw the article on OnMilwaukee and we decided to walk through it and it immediately felt like home," says Delsart.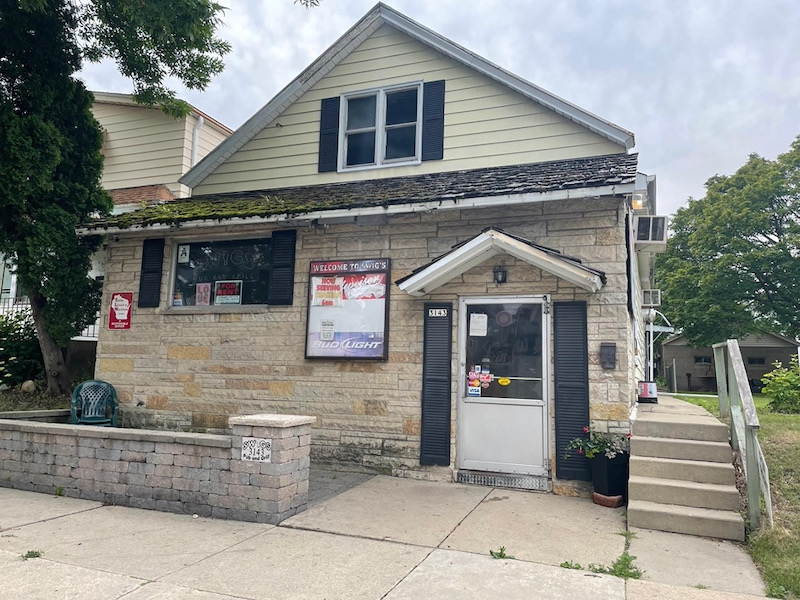 After walking through the property, a third shift bar called Swig's which features a massive oval bar, full kitchen and two-bedroom apartment, the women had a 10-minute conversation out front and decided they were going to put in an offer.
"We made the offer and then I had to go to work at Garibaldi," says Delsart. "The next day, I was sitting in my backyard after cutting my grass, talking to my mom on the phone, and Robin walks into my yard with a terrified look on her face and a bottle champagne in her hand. I will never forget this."
The friends uncorked the champagne, toasted their acquisition and then sat in awe, giggling and taking deep breaths as needed.
The bar, which they named Clementine's, will open this fall, most likely around Halloween.
"We named it Clementine's because it's on Clement Street. Not because we are obsessed with fruit. People have asked if we are going to have an orange theme and the answer is a big no," says Koutecky.
In fact, the women don't plan to have a theme at all, other then to be a friendly, all-inclusive Midwestern tavern.
"The plan is to paint it a nice color – not orange – and have simple decor. Every bar I've ever worked in has had multi-colored Christmas lights so I'm pretty sure there will be tons of those hanging around, but there's no hook. We just want to be a good bar with great service where everyone feels at home," says Delsart. "That is literally all we want."
At most, the two friends may include some of their travel souvenirs they've collected over the years. Together they've traveled to Thailand, Paris, Puerto Rico, New Orleans and Florida, among other places.
"My money goes to travel. We're some of the cheapest b*tches you'll ever meet – we don't do fancy purses or any of that sh*t – but when it comes to travel we are willing to throw down some money," says Delsart.
Clementine's will open at 6 a.m. for third shift and service industry workers and offer simple, high quality breakfast sandwiches. Eventually, they may offer other food items.
"We've already declared the Clementine Special a PBR tall boy and a shot of VO," says Koutecky. "We'll leave the craft cocktails to other bars."
Being good neighbors is also extremely important to Koutecky and Delsart. They have gone door-to-door introducing themselves and to drop off fliers with their cell numbers.
"We want our neighbors to know this place is really important to us. We want them to be as proud of and as a part of this as we are," says Delsart.

Molly Snyder started writing and publishing her work at the age 10, when her community newspaper printed her poem, "The Unicorn." Since then, she's expanded beyond the subject of mythical creatures and written in many different mediums but, nearest and dearest to her heart, thousands of articles for OnMilwaukee.

Molly is a regular contributor to FOX6 News and numerous radio stations as well as the co-host of "Dandelions: A Podcast For Women." She's received five Milwaukee Press Club Awards, served as the Pfister Narrator and is the Wisconsin State Fair's Celebrity Cream Puff Eating Champion of 2019.