This installment of Urban Spelunking first appeared at OnMilwaukee in 2013, but we're sharing it again in 2018 because from June 2 through 17, the home will be the 21st annual Showhouse for a Cure, to benefit early-stage breast- and prostate-cancer research at the Medical College of Wisconsin Cancer Center.
What was once the towering beacon of Prospect Avenue, the tallest structure on the city's lower East Side, is now dwarfed by a pair of condo developments just a few stories high and of arguably dubious design.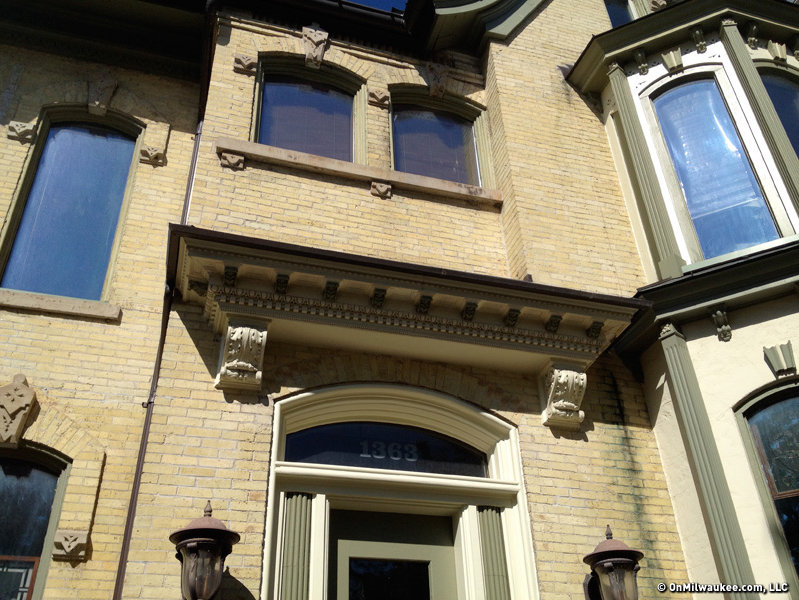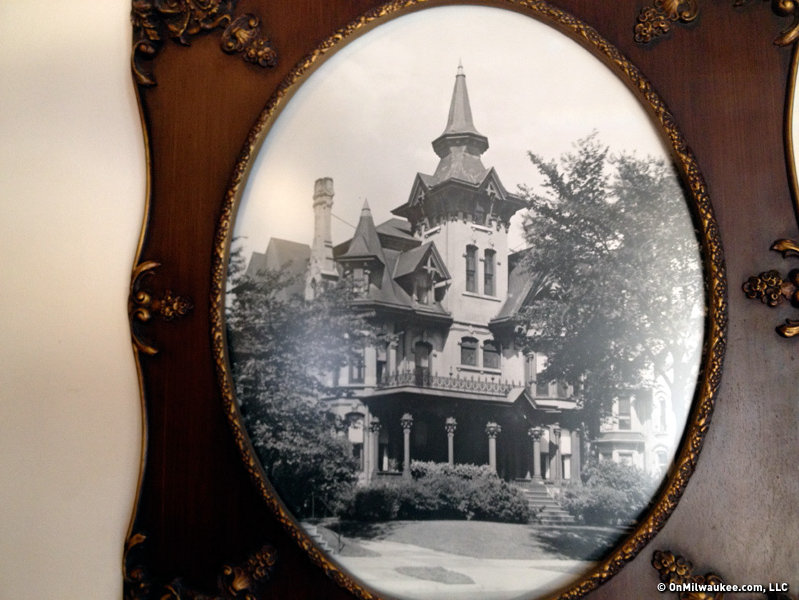 Though its tower is long gone and its towering title equally faded, the 1876 cream city brick home designed by James Douglas for grain broker Gilbert Collins, still stands tall at 1363 N. Prospect Ave.
That it survives is fortunate, because it's a gorgeous 19th century home by an important architect. But also because the home, like so many others in its neighborhood and others, nearly fell victim to the freeway development of the 1950s and early '60s. In this case, the house to the south – along with blocks of homes to the west – was razed in preparation for the Lakefront Freeway, but the Collins house remained and the freeway was never constructed.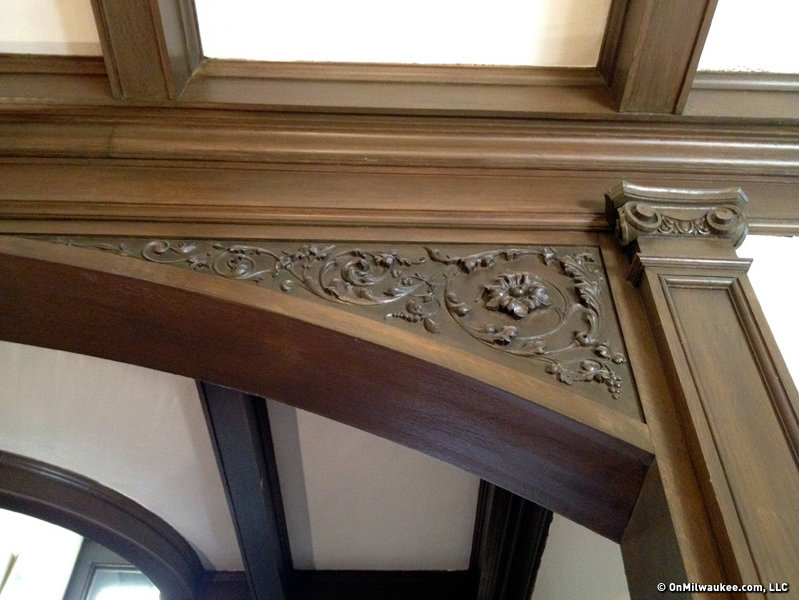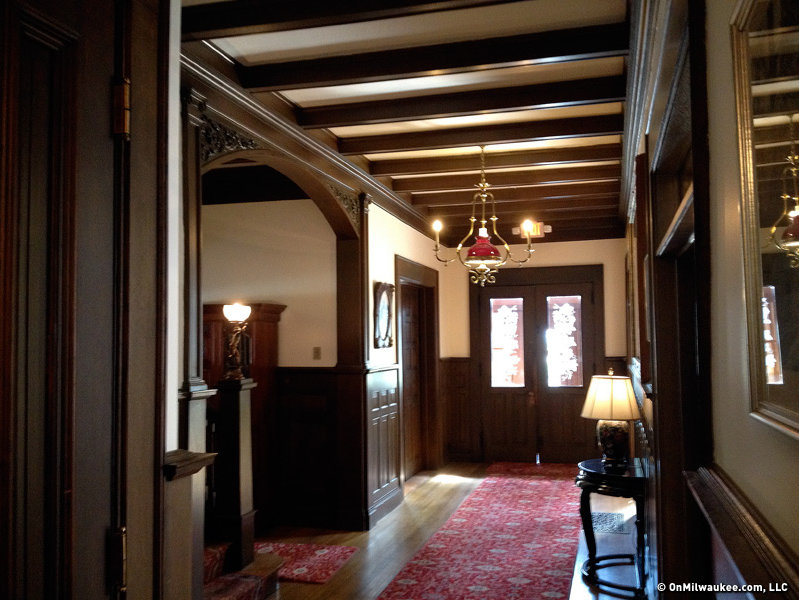 While Collins house survived, many others across the city did not. (Another Douglas-designed home is just up the block at 1425 N. Prospect Ave.)
The home's architect was best-known in early Milwaukee as a carpenter who helped erect the old City Hall, Holy Trinity Church on 4th Street in Walker's Point and the original roof – pre-1935 fire – of St. John's Cathedral.
Another stunning example of his work is the Dr. Fisk Holbrook Day House perched atop a hill at 8000 W. Milwaukee Ave., in Wauwatosa.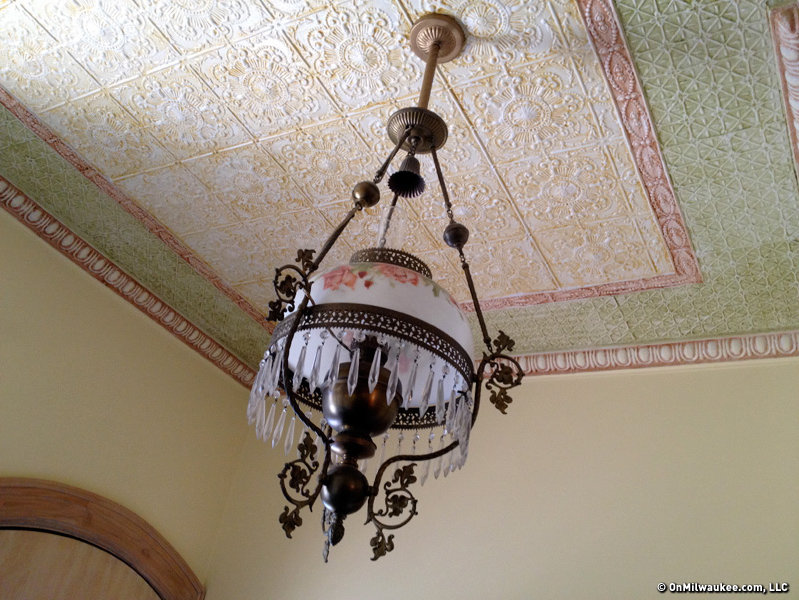 An interesting side note for a schoolhouse geek like me is that Irish-born architect James Naughton – who designed some of the most beautiful 19th century New York City school buildings, including my favorite – got his start working in Douglas' Milwaukee office.
While some have said that the neighborhood was once dubbed "Douglasville" for all the residences he Douglas designed in the area, the Collins house is one of his few surviving known works.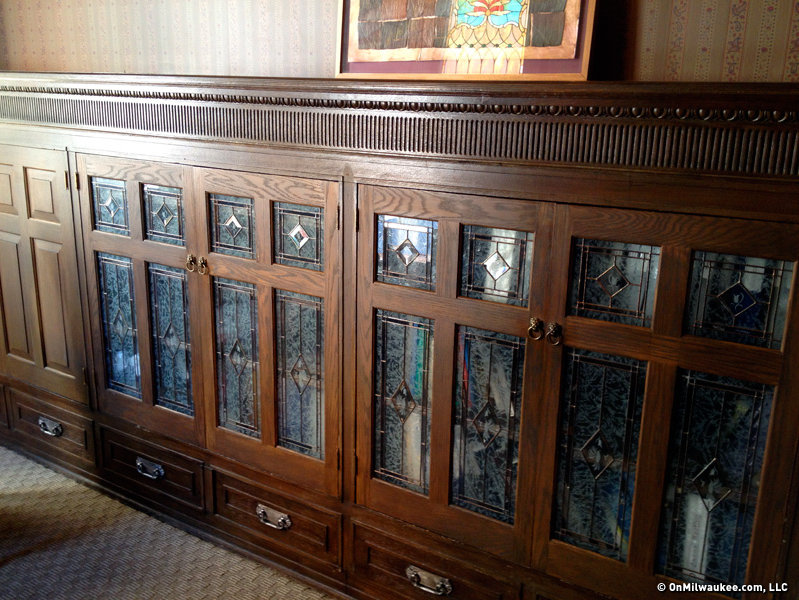 Though Collins had the house built, he never lived in it, perhaps because he moved to Chicago, where he was known to be living by 1881. Instead, the first occupants were Collins' daughter Ella and her husband Edward Elwell, of Beaver Dam. They stayed about six years and the house was bought by a Serling, N.Y., attorney named Alfred Levi Cary, who built an addition on the back. Cary, who had arrived in Milwaukee as early as 1859, died in 1914.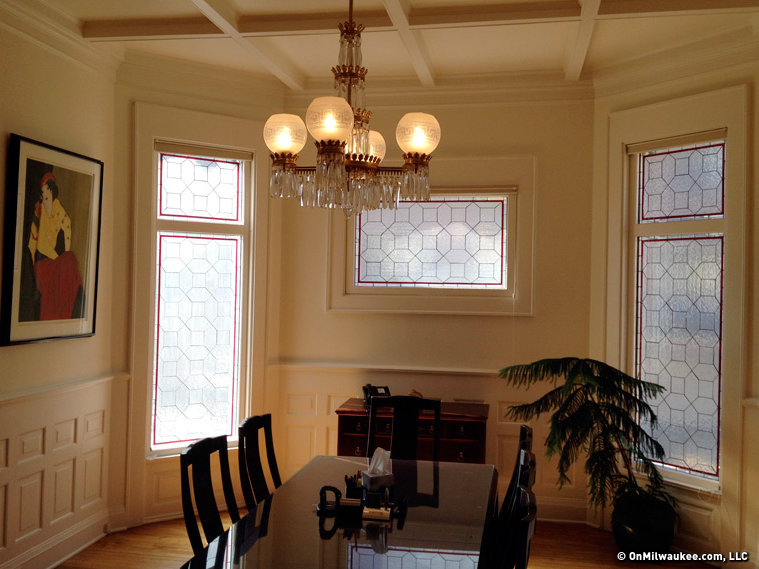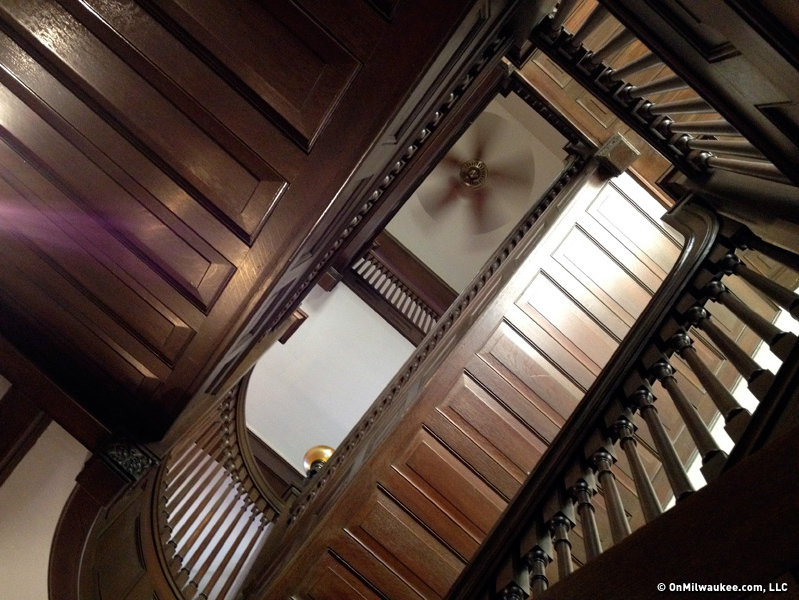 Some have said that Daniel Hoan also lived in the house, but a 1969 newspaper article noted that Cary's daughter, Mrs. Charles L. Jones, still owned – and presumably lived in – the home as late as 1938. At that time, Hoan was living in the Concordia home he occupied from 1917 until 1954.
According to writer Kay Brogelman, who investigated the history of the home in preparation for it becoming the Showhouse for a Cure, suggestions that it had been home to the Fenwick Club for Young Men's rooming house are untrue.
Instead, she found, Sydney and Rachel Charney bought it from the Jones family in 1952 and the former opened his law office there. Court commissioner Paul Lutzen also had an office there in the 1950s.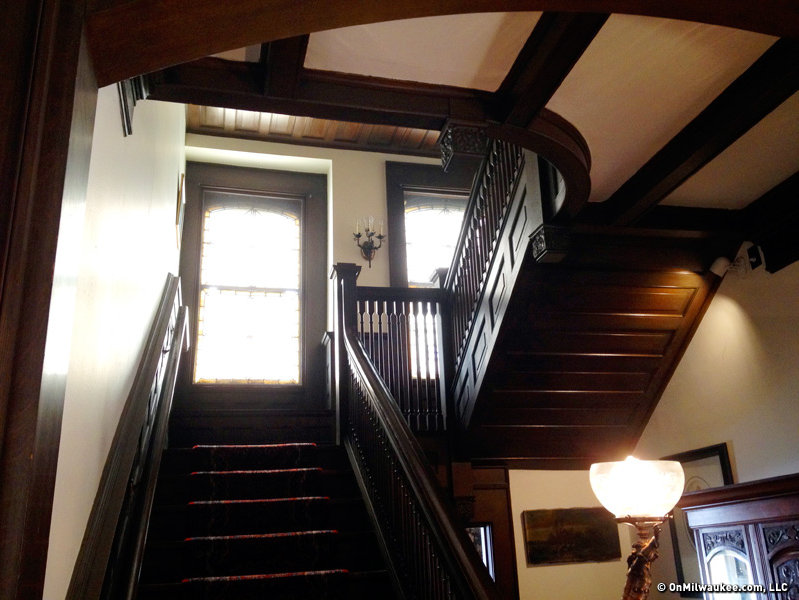 A string of owners followed, including Dr. Louis and Harneitha E. Maxey in 1970, Dr. Thomas O'Connor and William J. Blake in 1982 and in 1990, Dr. Ozzy Kowske and his wife Gloria.
The most striking features of the home today are the two chimneys with windows smack dab in their centers and the complex roofline that distinguished Douglas' work, earning it the name "Termes Mordax" or "ant hill" style.
But back in its earliest days, it was the home's ornate tower (along with the also-disappeared front porch) that was its most recognizable feature. With its gables and pointed spire, the tower looks straight out of a fairy tale castle. Apparently kids who lived in the home loved climbing the 15-foot ladder that went up into the tower.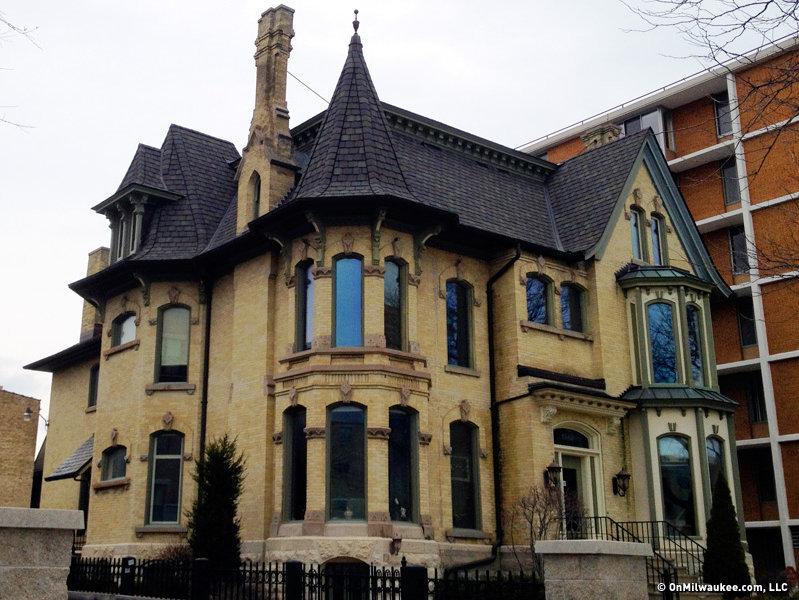 But lightning seemed to love the tower at least as much and by 1938, Mrs. Jones decided it had to go. Looking at the home now, you'd never even imagine there was a tower. The only remnant is inside. On the third floor is a door that leads to a closet sized attic space up a few steps. Here is where those kids would find their ladder. Now, it's a door and staircase to nowhere.
Kenneth Brengel now owns the home and has done a lot of work remodeling it into office space. However, Brengel also worked hard to preserve the home's character and a tour – courtesy of Bridget Brengel – around the inside reveals gorgeous details at every turn.
In the basement are cream city brick walls. The door at the top of the stairs must be 9 feet tall.
In the main entry there is dark woodwork that is repeated throughout the building, and decorative terra cotta tiles on the floor. The dining room ceiling open-beamed (as is the foyer ceiling) and the windows are traced in lead. A small room boasts built-ins with leaded glass windows in its doors and handsome carved details.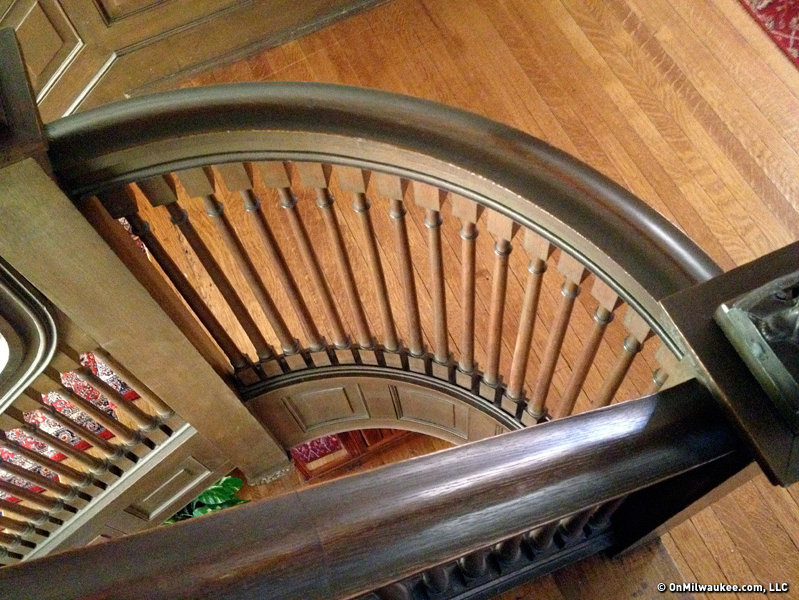 Decorative plaster adorns walls and ceilings on this floor and there is a grand staircase up to the second and third floors with a supple carved banister following its curves. There are fireplaces throughout, too.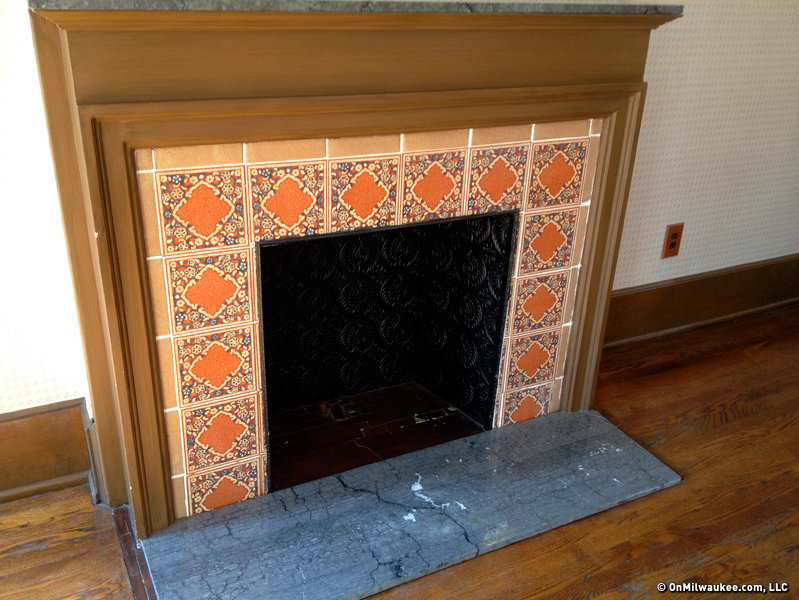 Some doors still have brass hinges, knobs and escutcheon plates. Upstairs, a bathroom has its original fixtures, including a marble sink and a giant claw-foot tub. Up here, too, is a small bedroom that some tenants say is haunted by a group of German-speaking ghosts.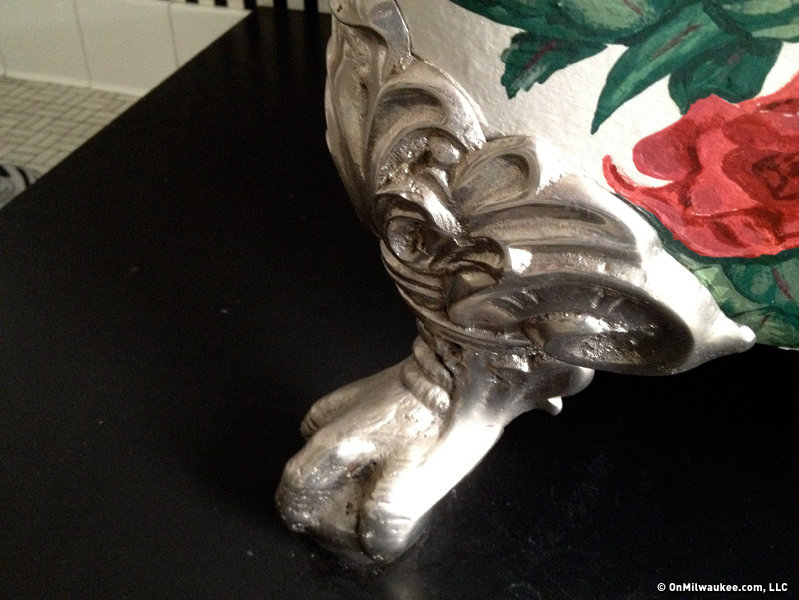 One tenant said among the voices is a girl's screaming in German, perhaps related to a fire that started in the home. I haven't been able to find a record of a fire but it's perhaps interesting to note that families that lived in the house in the 19th century and first half of the 20th all bore Yankee English names, not Teutonic ones.
On the third floor are the quirkiest features. Because of the complex roofline, a couple rooms up here are a web of wall and ceiling surfaces.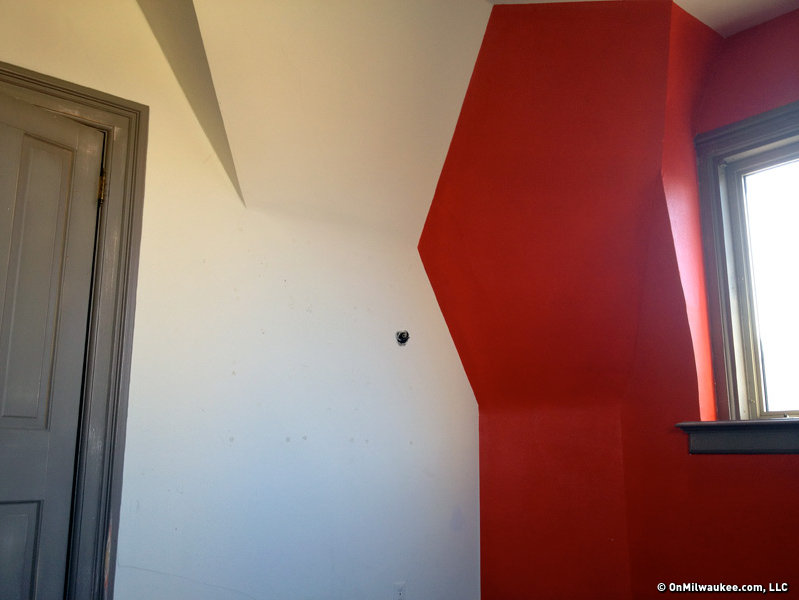 One source claims one of the rooms has 49 wall and ceiling surfaces, while another puts the number at 65. After an attempt at a quick count, I'd deem either number potentially correct (and the numbers might be referring to different rooms).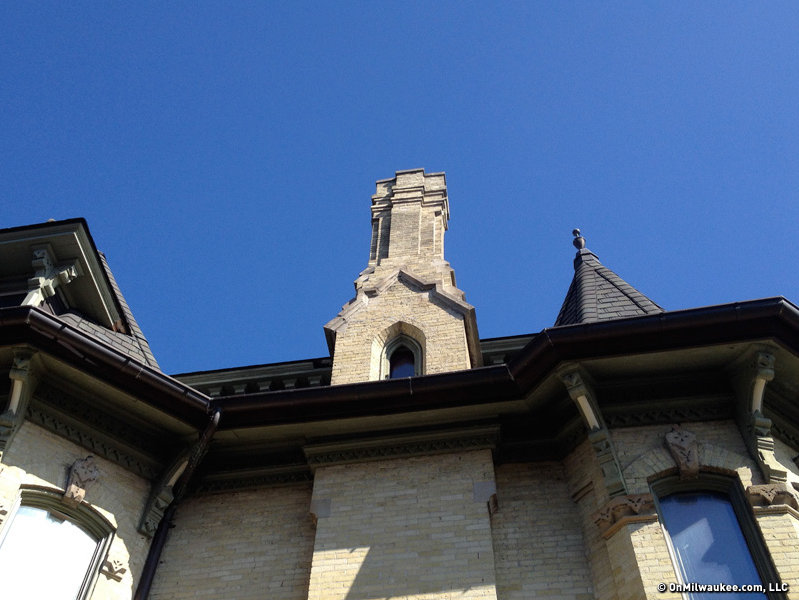 These rooms also have the windows that peer straight through chimneys, as the fireplace flues divert around them and meet up again above the Gothic lancet windows.
It was these windows that first attracted my attention to the house, and, I'm happy to say, they provided me a window in one of Milwaukee's genuine architectural treasures.
Born in Brooklyn, N.Y., where he lived until he was 17, Bobby received his BA-Mass Communications from UWM in 1989 and has lived in Walker's Point, Bay View, Enderis Park, South Milwaukee and on the East Side.
He has published three non-fiction books in Italy – including one about an event in Milwaukee history, which was published in the U.S. in autumn 2010. Four more books, all about Milwaukee, have been published by The History Press.
With his most recent band, The Yell Leaders, Bobby released four LPs and had a songs featured in episodes of TV's "Party of Five" and "Dawson's Creek," and films in Japan, South America and the U.S. The Yell Leaders were named the best unsigned band in their region by VH-1 as part of its Rock Across America 1998 Tour. Most recently, the band contributed tracks to a UK vinyl/CD tribute to the Redskins and collaborated on a track with Italian novelist Enrico Remmert.
He's produced three installments of the "OMCD" series of local music compilations for OnMilwaukee.com and in 2007 produced a CD of Italian music and poetry.
In 2005, he was awarded the City of Asti's (Italy) Journalism Prize for his work focusing on that area. He has also won awards from the Milwaukee Press Club.
He can be heard weekly on 88Nine Radio Milwaukee talking about his "Urban Spelunking" series of stories.