Live music is back in the state of Wisconsin, as fans traveled to Twin Lakes to enjoy four days of country music on the farm. With a stacked bill of headliners, including names like Blake Shelton, Eric Church, Kane Brown and Dustin Lynch, the biggest acts in country music came to the Badger State for the first major music festival in Wisconsin since the COVID-19 pandemic.
Check our some of our favorite images from Country Thunder's big return:
1. Say cheese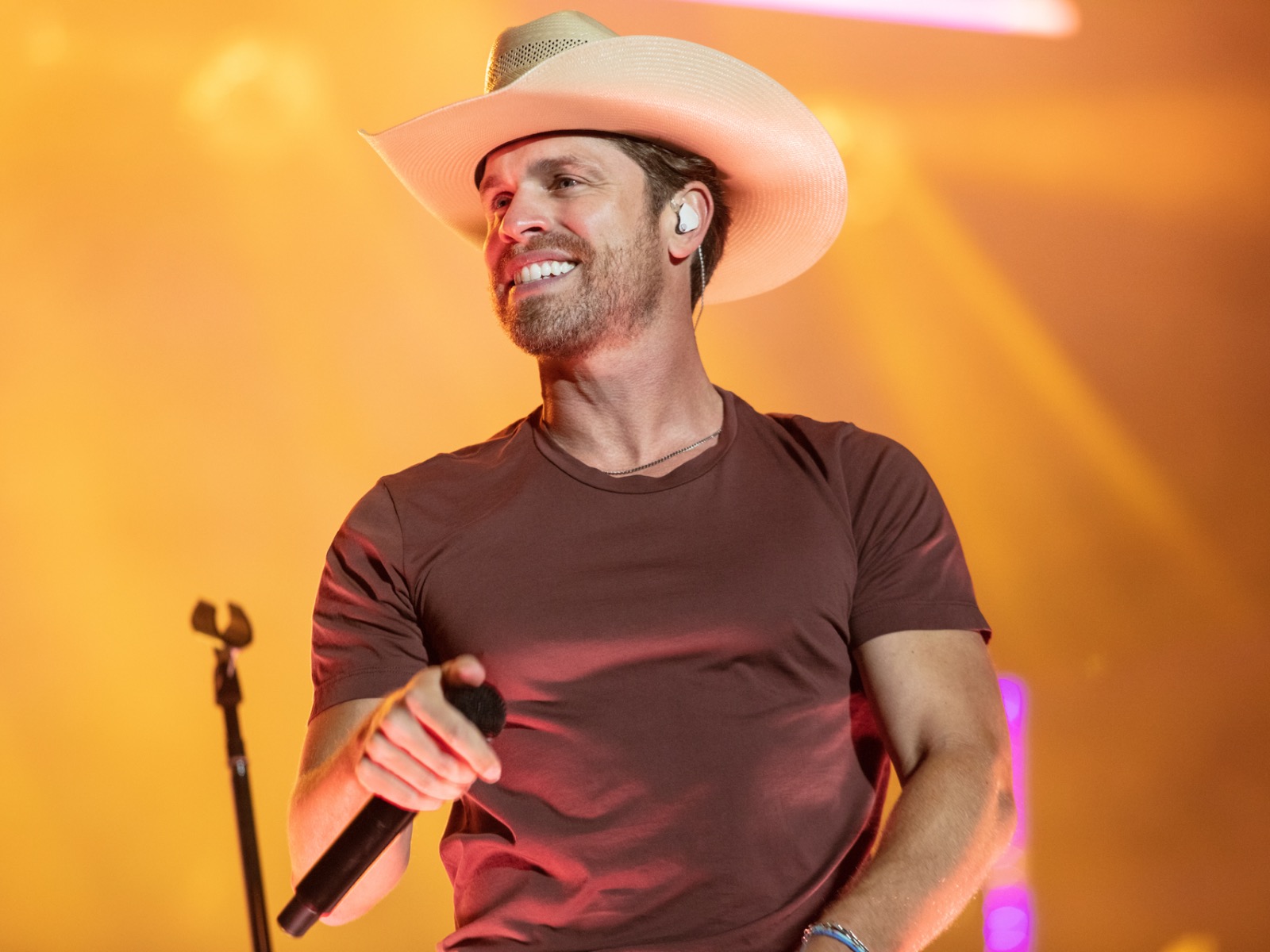 Dustin Lynch couldn't have been happier to perform for his Wisconsin fans on night one of Country Thunder on Thursday. He showed off his pearly whites from ear to ear and from start to finish during his headlining set, performing his biggest hits like "Cowboys and Angels" and "Ridin' Roads."
2. Take us to Church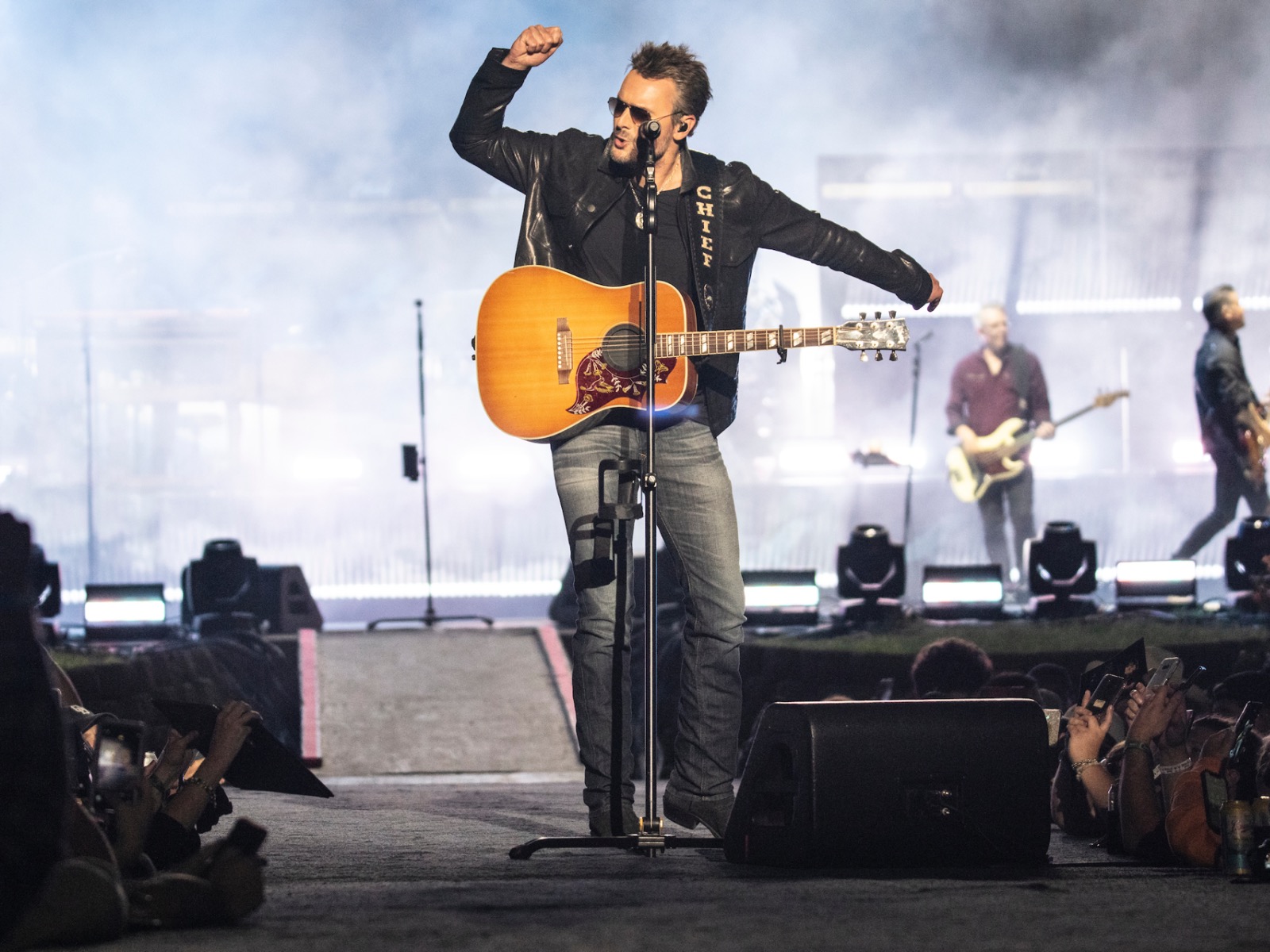 Replacing singer Morgan Wallen, Country Thunder did right by their fans by replacing the emerging act with a country music superstar. On Friday night, Eric Church reminded us why he is consistently one of the best performers in country. Fans enjoyed his back-to-back performances at Fiserv Forum in 2019 and rushed to Twin Lakes to enjoy his return to Wisconsin.
3. We love the '90s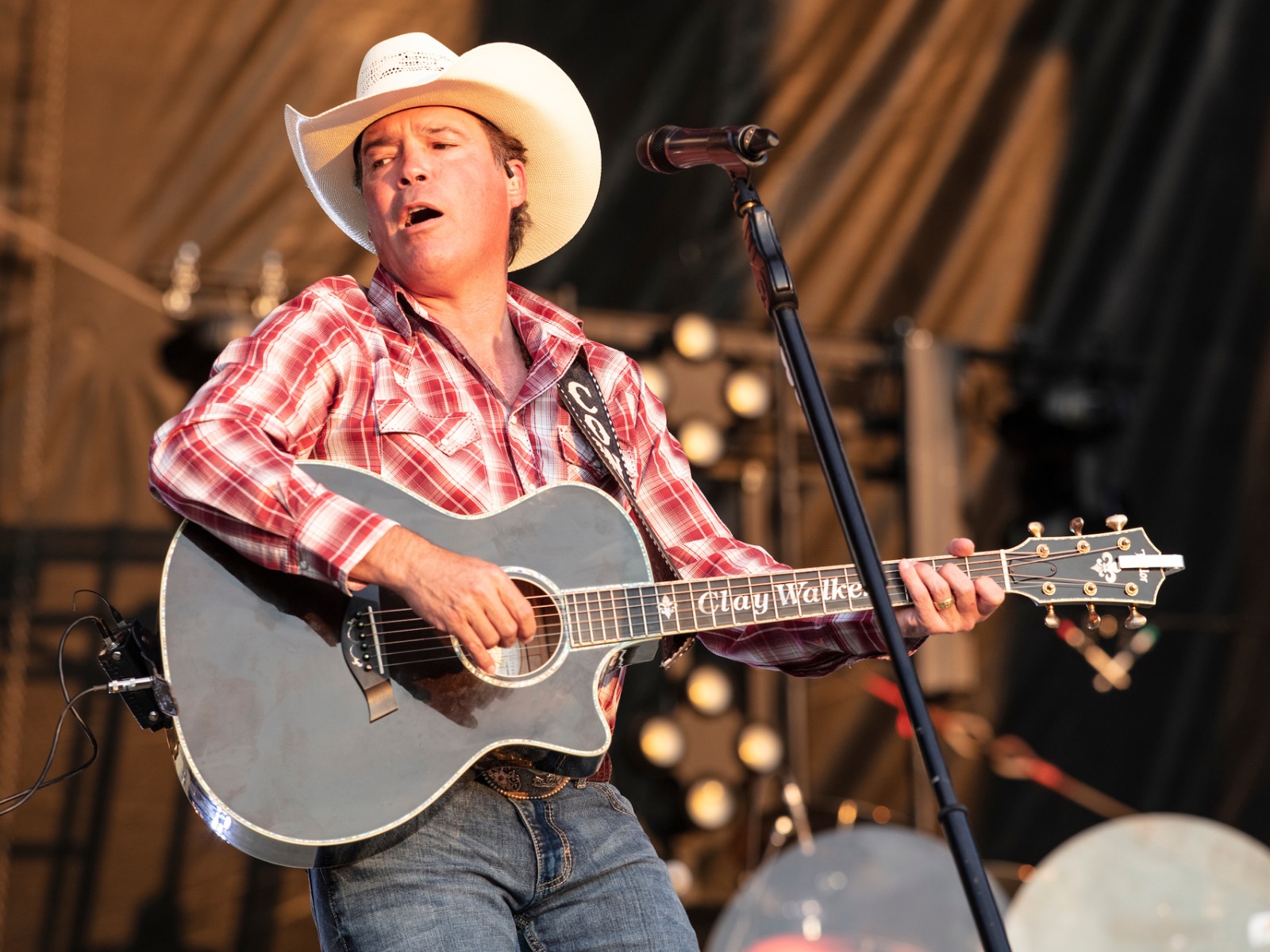 Bringing some old school country to the farm, Clay Walker brought back one of our favorite decades for his supporting set. The Texas native played everything from his 1993 debut and beyond for the Twin Lakes crowd, getting fans warmed up for the evening's headlining set on opening night.
4. "Rednecker"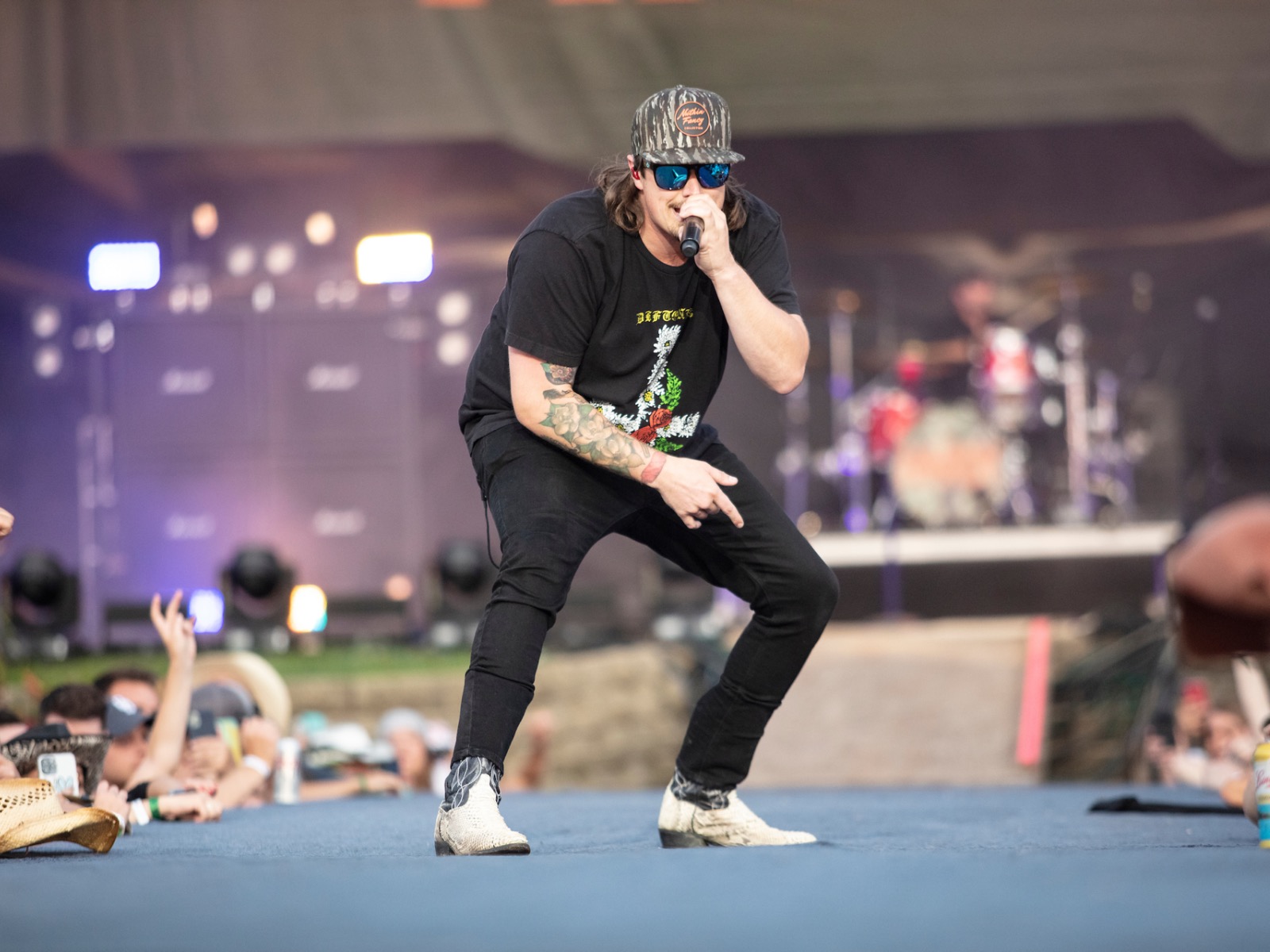 If you're at Country Thunder, you might be redneck but he's "rednecker than you." Kicking off his set with his hilarious and catchy single "Rednecker", Hardy didn't blow fans away with his vocals, but his energy on stage was unmatched throughout the day.
5. Free advertising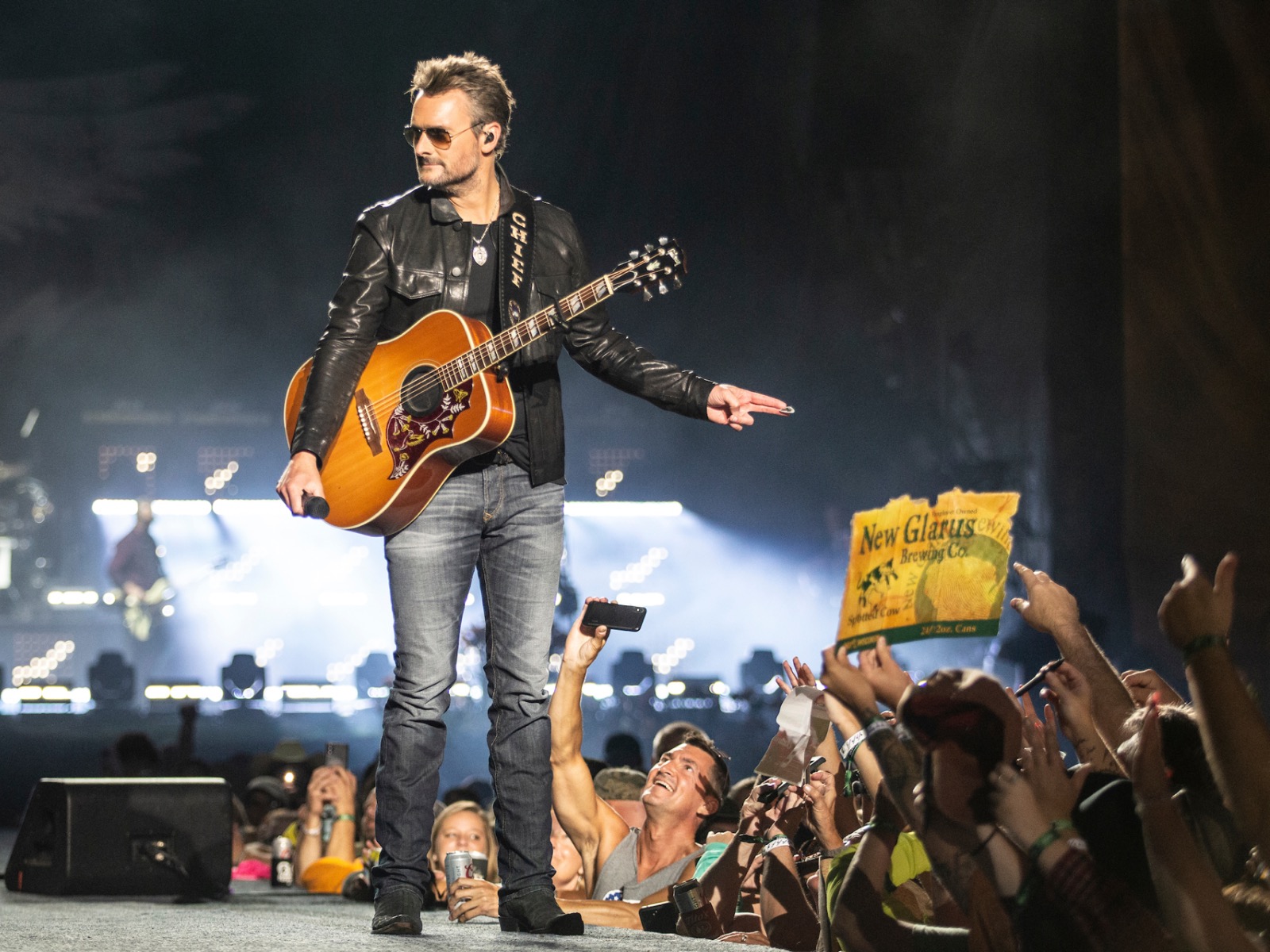 We aren't sure what it says on the other side of this fan's torn up New Glarus box, but the iconic Wisconsin brewing company is getting a free plug in this memorable photo of Eric Church on Friday night.
6. Sun down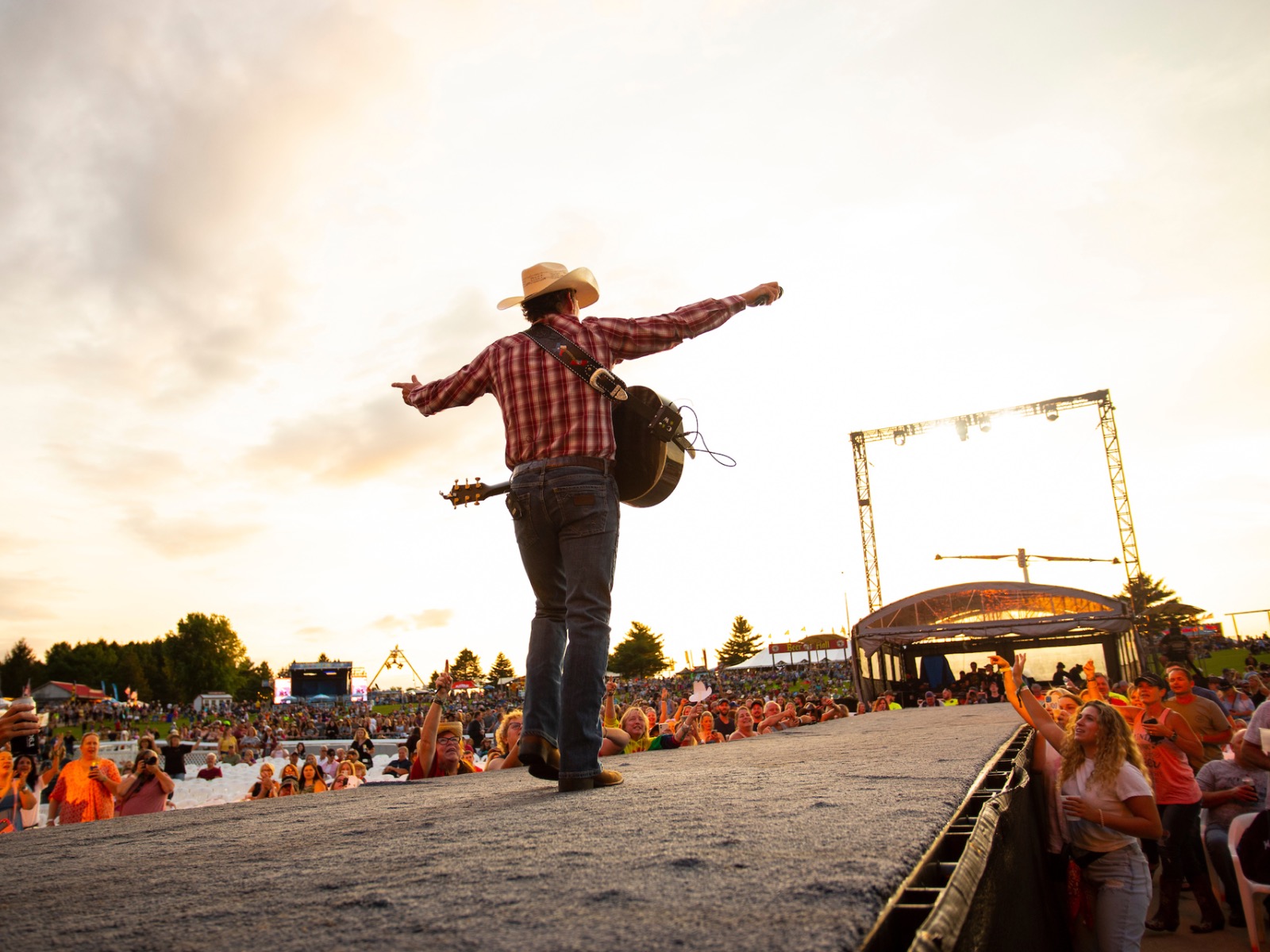 Wisconsin doesn't like anything to do the Suns right now, so it's good to see the sun go down in this photo of Clay Waker on Thursday night. The sky was beautiful and so were the Wisconsin fans, enjoying their first big music festival in nearly two years.
7. Selfie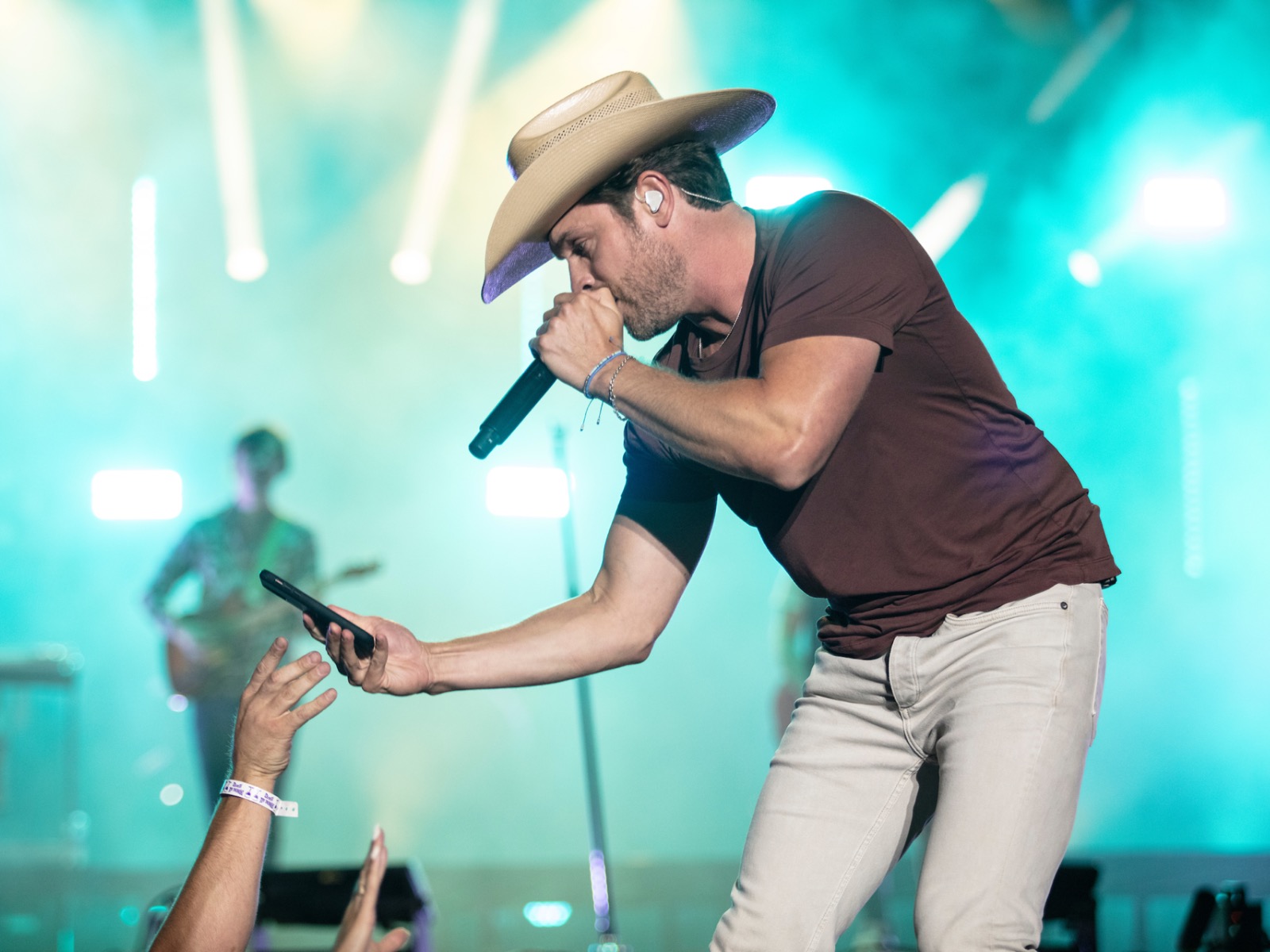 Dustin Lynch was especially engaging with his fans on opening night of Country Thunder. Getting his steps in, up and down the runway, taking selfies with fans and signing autographs, Dustin Lynch was a man of the people for his Wisconsin fans and gave this fan a great photo to remember the great performance.
8. Catwalk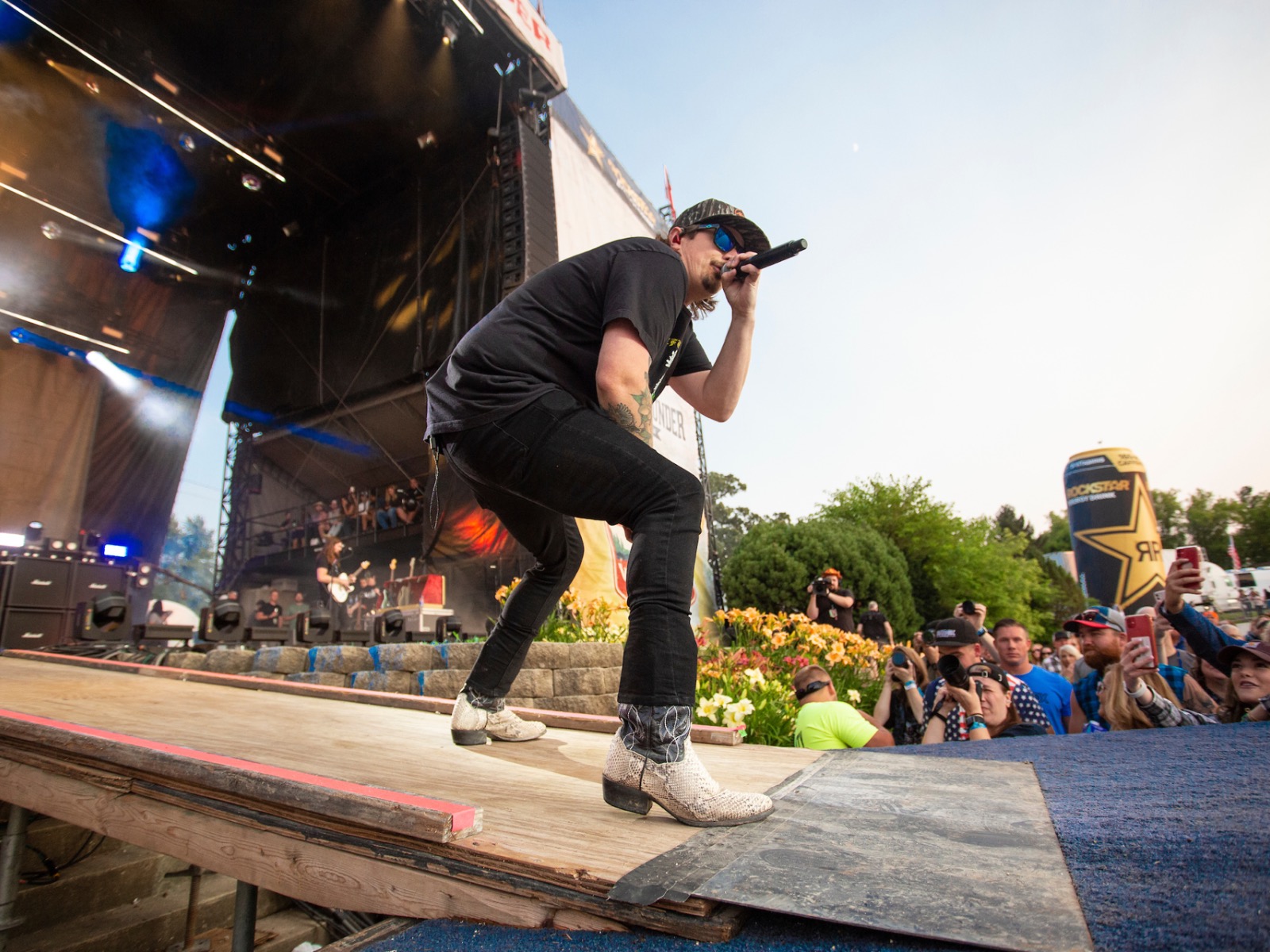 Country Thunder's massive catwalk makes for some great performances each and every year. In this photo, Hardy is making his way down the runway to give every fan a closer view of his supporting performance on Friday night.
9. "I think that's me!"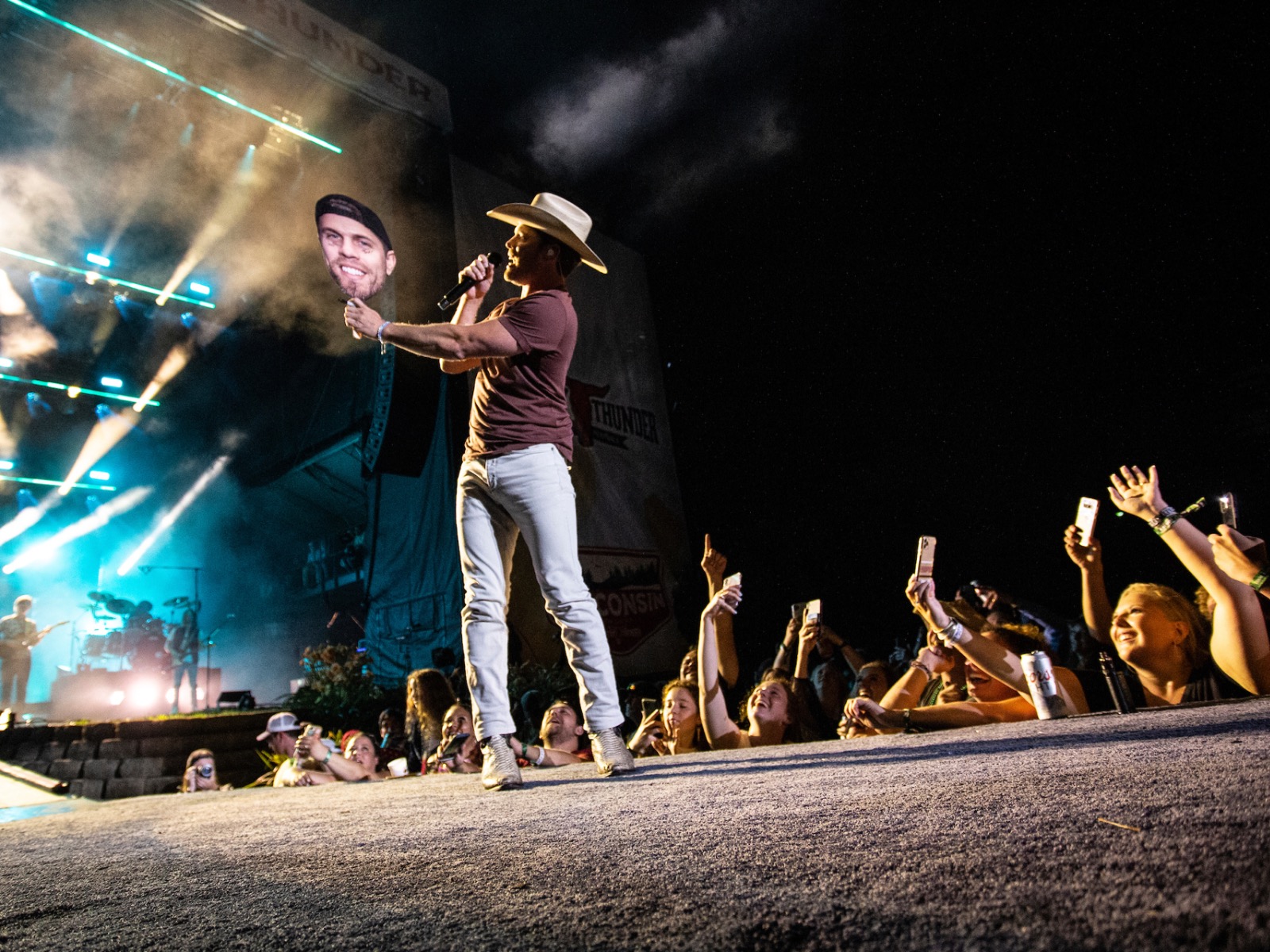 Dustin Lynch rewarded a fans sense of humor on Thursday night by grabbing their Dustin Lynch mask and taking a good glimpse while on stage. If you look close enough, you'll see that it's indeed a cardboard mask and not a mirror.
10. Take it all in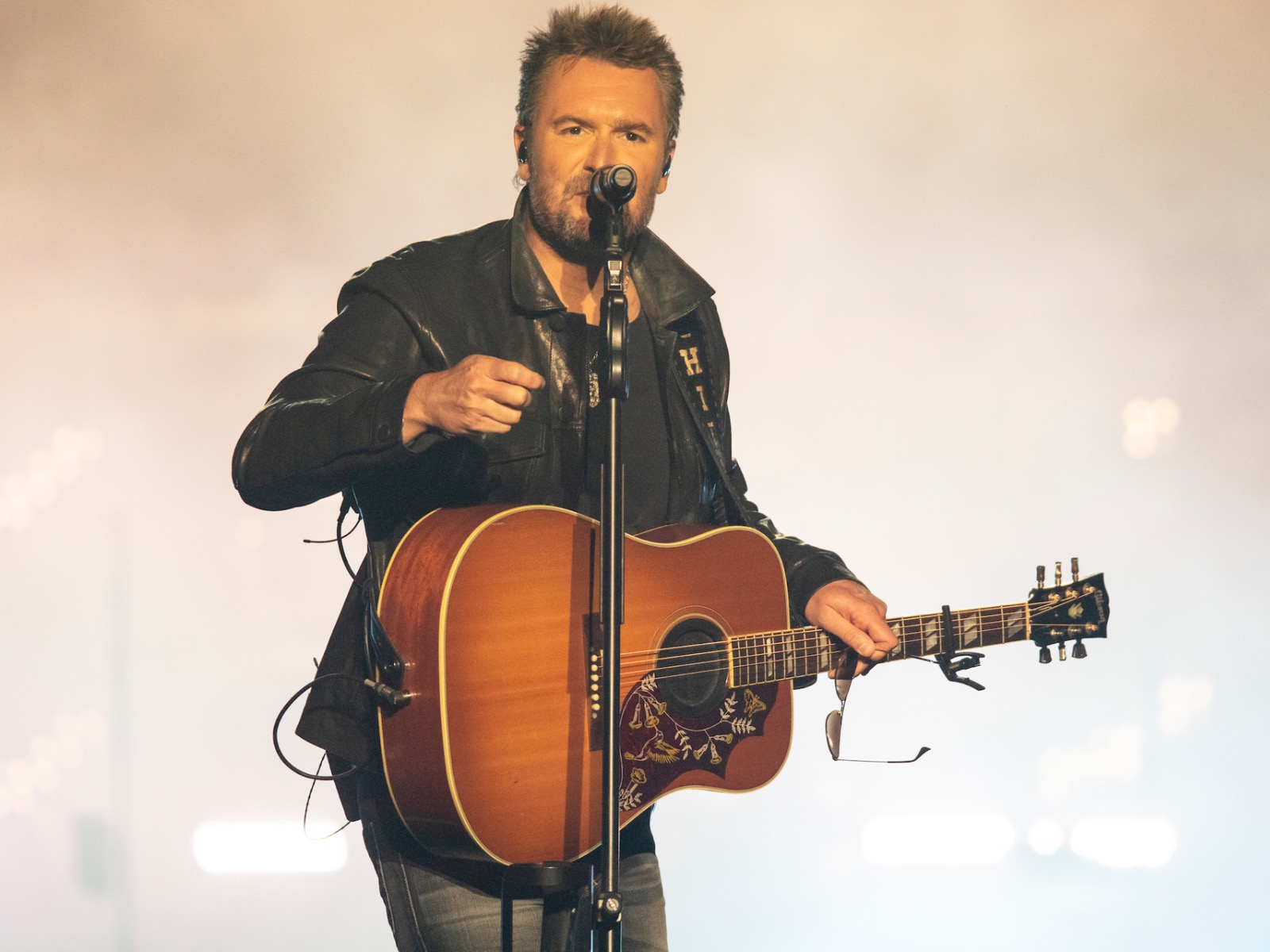 Eric Church is one cool dude and keeps his shades on while performing, even though he is way too big to perform a festival when the sun is still out. But even he had to take off his sunglasses to get a clear view of his sea of fans at Country Thunder. Friday night was packed with music fans from across the state, and like many of us, Church had to have a moment to take it all in.