I did everything right – or at least the best I could – and Monday night, almost two years into the Covid pandemic, I tested positive with my final rapid test kit.
I'm vaccinated, boosted and I wear a KN-95 mask in public, but I was nonetheless in contact with another boosted person a week earlier, who then tested positive. Thanks to science, three days in, I'm fine. A little tired, stuffy and achy – almost exactly like I always feel in Wisconsin in January. I know others have not been as lucky; my boosted friends and colleagues who have it report the loss of smell and taste, headache and body aches ... so far, I just feel a little bit off, but barely. Had it not been for the ability to take a mix of seven rapid and PCR tests in the last week, I wouldn't have known anything was really wrong.
And that's the problem.
This never-ending debacle spans both sides of the political aisle. For people like me, it's an inconvenience. I can work from home while I quarantine. I can spend an hour in line for a PCR test. I can drive from Walgreen's to Walgreen's to search for $23 rapid testing kits. I can afford better masks that I can order on Amazon.
For people without that luxury, I have no doubt it would be a lot harder.
During the Trump administration, I couldn't have imagined that any President could drop the ball like he did. And I guess I was right: Biden isn't sticking his head in the sand, pretending that Covid will magically go away. But he's not doing a practical job of managing things very well, either.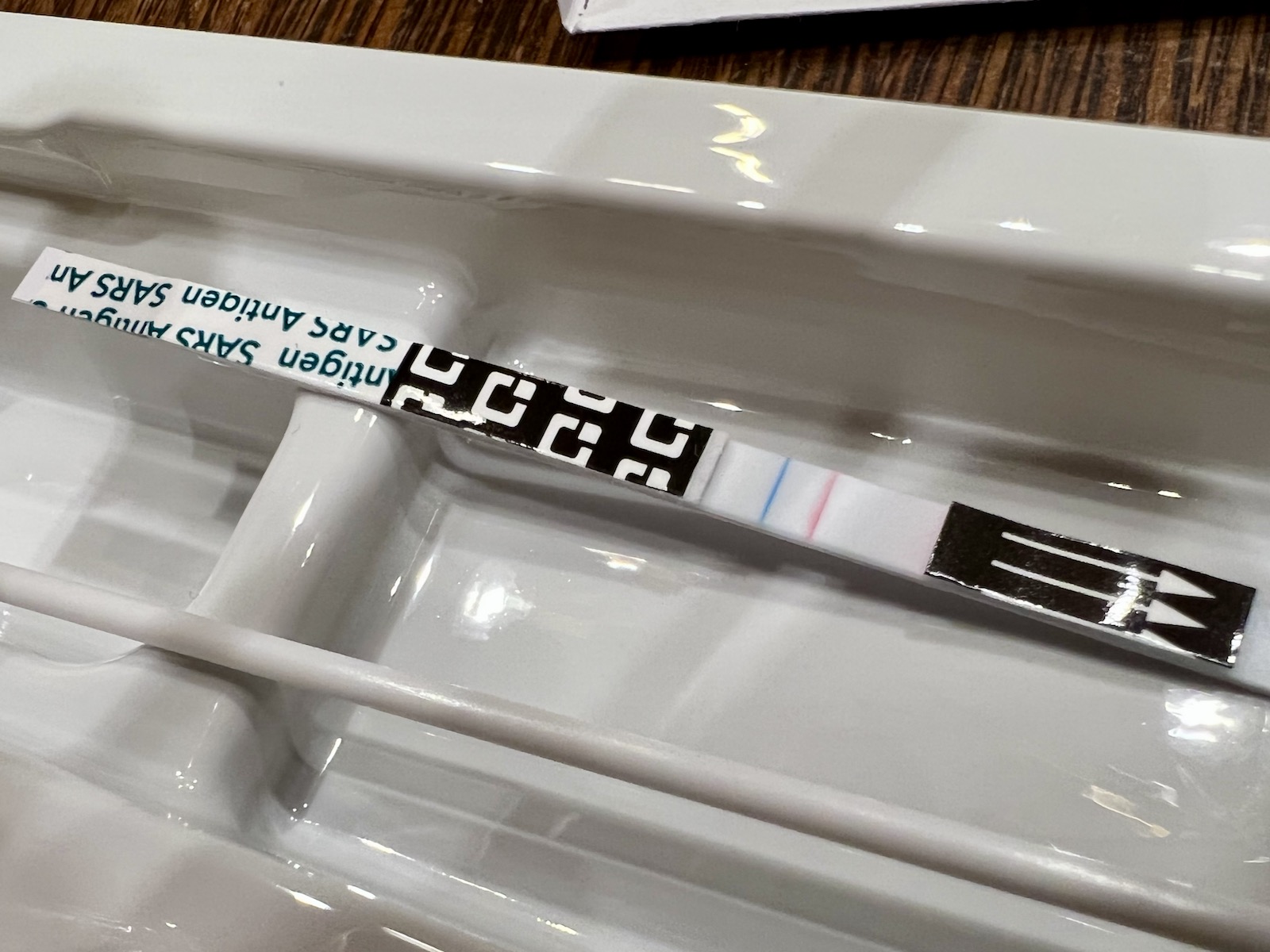 For example, how did he allow a rapid testing kit shortage to happen, when every scientist knew this winter a surge was imminent? Why is he just now accepting RFPs and rushing a website to market to send kits to homes for free? And why, when I called the number to share my diagnosis on the exposure app on my iPhone, did they say I wasn't in the system and should try back in a few days?
Our government has had almost two years to get this right, and yet we're still left trying to figure things out for ourselves. I don't doubt that Biden is trying; his people need to try harder. His humility, however, is refreshing:
I know COVID testing remains frustrating, but we are making improvements.

In the last two weeks we have stood up federal testing sites all over this country — and we are adding more each day.

Google "COVID test near me" to find the nearest site where you can get a test. — President Biden (@POTUS) January 5, 2022
Same goes from the communications from the CDC. I know that evolving data is shaping their decisions, but they change their guidance so often, then back track, so even well-intentioned, well-read people can't stay on top of it. Trump and his cohorts may have have sowed the seeds of doubt, but these scientists are doing little to help themselves.
Consider my own experience over the last 10 days:
The CDC said that I didn't need to quarantine after close contact, but I should wear a mask for five days (I quarantined anyway). Next, I was told that I should quarantine for five days after the first symptom regardless of test result (which was last Wednesday when I felt achy, I think), although I tested negative on Wednesday, Thursday, Friday and Saturday, using up the maximum kits I could buy at Walgreens when they were still in stock.
Now, the CDC says to quarantine for five days from a positive test then wear a mask for the next five days. And yesterday, the CDC said I can emerge from quarantine if I test negative after five days (although I can't get my hands on a rapid test), but I should quarantine for five more days if I'm still positive ... if I can find a kit. So, did my five day clock start last Wednesday when I was a little achy, or Monday when I tested positive? I have no idea, but I'll err on the side of caution.
I don't claim to be an epidemiologist, but this is all pretty confusing. I want to do my part to stop this pandemic, but the government – partisan and nonpartisan departments, alike – isn't using its available tools to make it any easier. I get that they don't understand all the details, either, but they could be communicating all of this in a less bureaucratic way that doesn't put the onus on the working class to save everyone else. This shouldn't have to be a political conversation, but like it or not, politicians run the show.
My take? Prior to Omicron, the government should've made sure tests were available, free (or cheap) and in the right hands. They should've smoothed out the bugs with the exposure notification system before cases blew up. They should've utilized the National Guard if necessary to have PCR testing readily available – and supplied people who were getting those tests with a rapid test kit to take five days after they potentially tested positive. The feds have these powers. This would've been the time to use them.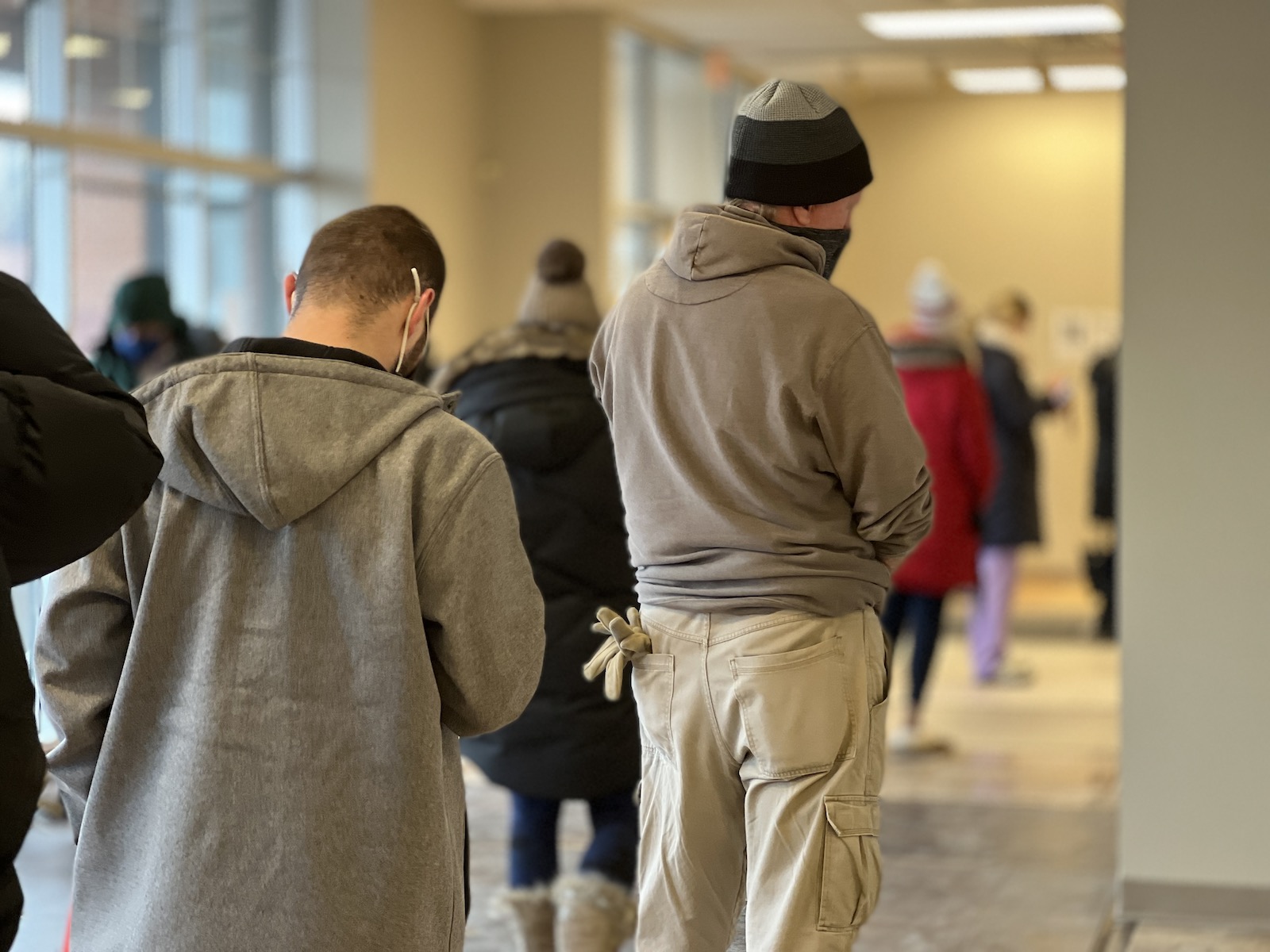 And I'm not even getting on my soapbox about vaccine and mask mandates. Sure, I still got it – you will, too – but the fact that I have the mildest cold ever is validation that the vaccine is doing its job. Why then, is proof of vaccine not mandatory for air travel or to enter the country?
By the way, if you do get Covid, don't be too hard on yourself. If you did the best you could for as long as you could, pat yourself on the back for doing your part. Hopefully, Omicron is Covid's grand finale, and this is finally, almost over.
Bottom line: it's good that Biden is taking Covid seriously. It would be much better if he implemented some common sense tactics and communications strategies to help both the fortunate and the less fortunate. Things are going south in a hurry, and it's unacceptable that we're all forced to fend for ourselves.
Andy is the president, publisher and founder of OnMilwaukee. He returned to Milwaukee in 1996 after living on the East Coast for nine years, where he wrote for The Dallas Morning News Washington Bureau and worked in the White House Office of Communications. He was also Associate Editor of The GW Hatchet, his college newspaper at The George Washington University.
Before launching OnMilwaukee.com in 1998 at age 23, he worked in public relations for two Milwaukee firms, most of the time daydreaming about starting his own publication.
Hobbies include running when he finds the time, fixing the rust on his '75 MGB, mowing the lawn at his cottage in the Northwoods, and making an annual pilgrimage to Phoenix for Brewers Spring Training.