Good news is on the horizon for Crab It Your Way, the Downtown restaurant serving up a unique menu of Louisiana-style fare and customizable seafood boils.
The restaurant, which opened its doors in summer of 2019 at 823 N. 2nd St., just inside the Chalet at the River, started off with a bang. But, after just six successful months, found itself making a swift pause in operations due to a lease dispute.
Fortunately, with the dispute in resolution,owners Devonzell Hollingsworth and Andre Johnson have set their sights on re-opening on Wednesday, Sept. 30.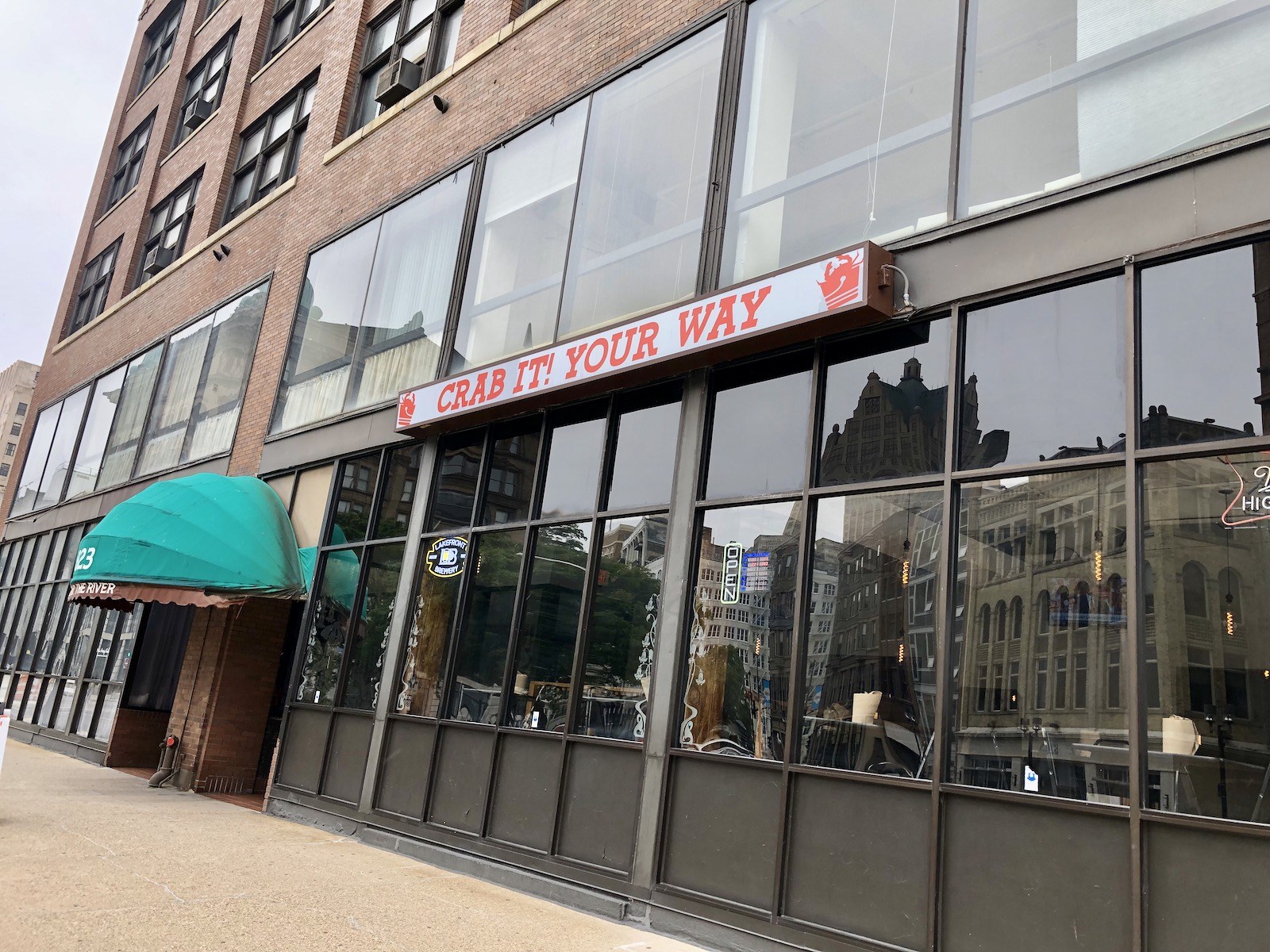 According to Zach Martinez, long-time consultant on the project, they've been lucky to have retained or re-hired a good portion of the venue's original staff, and plans are being put into place to offer both carry-out and implement patio seating, along with socially-distanced indoor dining.
The plan will be to start off with a slightly smaller menu to start, evolving to offer a full complement of dishes as the restaurant moves forward.
Keep your eyes on Crab It Your Way's Facebook page and Instagram feed for updates.
Lori Fredrich (Lo) is an eater, writer, wonderer, bon vivante, traveler, cook, gardener and girlwonder. Born and raised in the Milwaukee area, she has tried to leave many times, but seems to be drawn to this quirky city that smells of beer and alewives.
Some might say that she is a little obsessed with food. Lo would say she is A LOT obsessed with food. After all, she has been cooking, eating and enjoying food for decades and has no plans to retire anytime soon.
Lo's recipes and writing have been featured in a variety of publications including GO: Airtran Inflight Magazine, Cheese Connoisseur, Cooking Light, Edible Milwaukee, Milwaukee Magazine and the Milwaukee Journal Sentinel, as well as on the blog Go Bold with Butter, the web site Wisconsin Cheese Talk, and in the quarterly online magazine Grate. Pair. Share.