Americans can play hundreds of video games from our watches and binge billions of shows in our basement rec rooms and yet 52 cards made of paper continue to monopolize our favorite entertainment pastimes – especially around the holiday season.
In the United States, more than 10 million people play cribbage. The game, which requires a board and pegs along with playing cards, started in 17th Century England and was called "Noddy."
In modern-day Milwaukee, Leah DeMarco plays cribbage four or five times a week. DeMarco learned how to play from her husband, Michael, during the 2020 pandemic-related lockdown. In 2021 the couple made the New Year's resolution to play 365 days in a row. And they did it.
"I love the game. You learn strategy, use math and it's fun to bring out with you to a bar and play instead of staring at your phone," says DeMarco. "It's not the easiest game to learn, but once you get the hang of it, it's a blast."
Erin Grace and her husband, Kevin, also play cribbage nearly every day. Grace learned as a young teenager from her grandfather and played with him until he was in his mid-90s and his eyesight was too poor to see the cards.
"The cribbage boards he owned are now family heirlooms," says Grace, who has taught her two daughters how to play the game.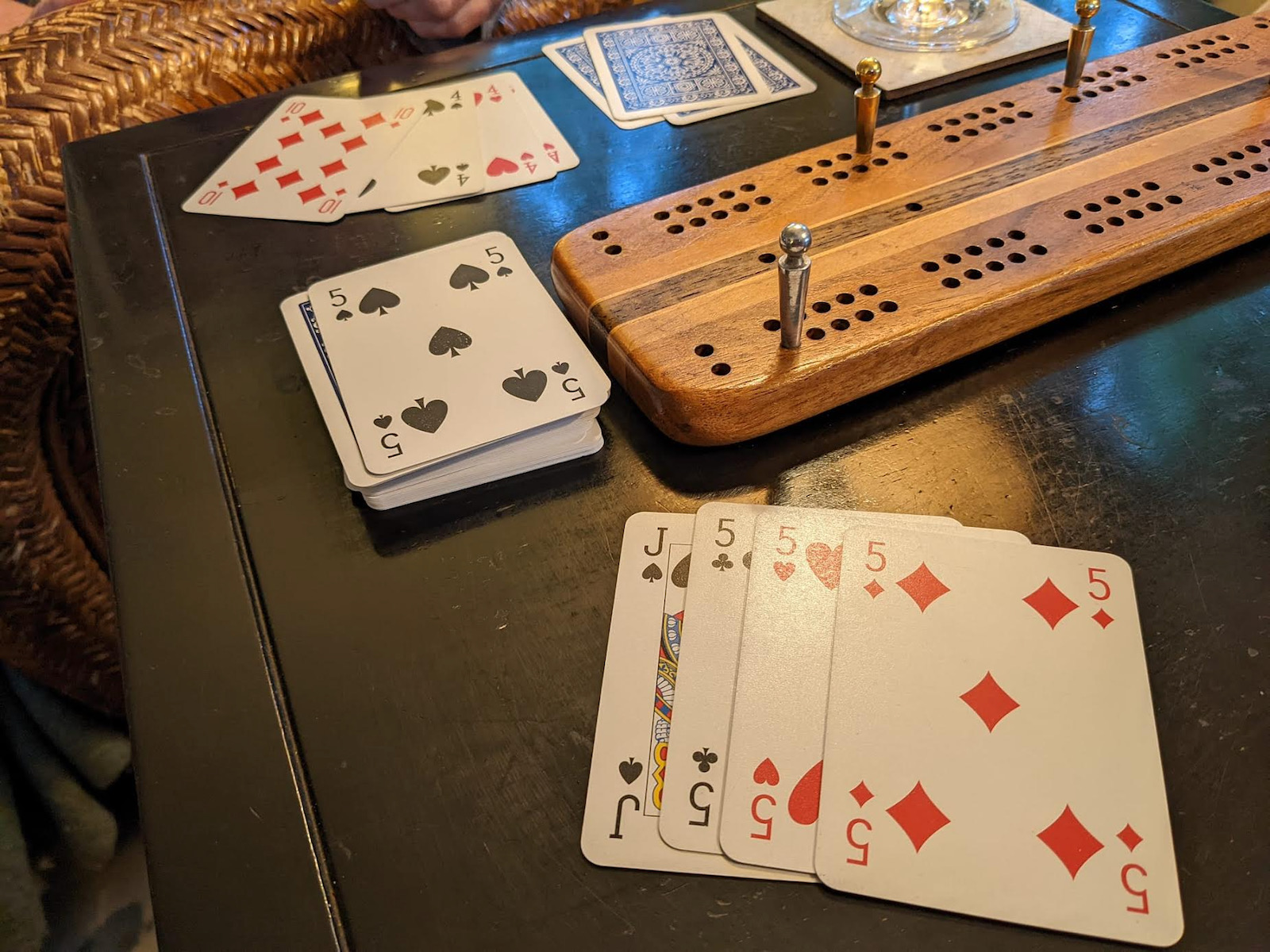 Sheepshead – a card game utilizing only 32 cards – is one that many say was invented in Germany, but played in Wisconsin. In 1983, it was declared the official card game of Milwaukee.
The game includes tricks, trumps, pickers and partners and is often taken extremely seriously by players, even during what is supposed to be relaxing family time.
At least that's the way it is for Jason Voss and his Wisconsin kin. Voss' family members take turns hosting sheepshead games every month.
"Sheepshead is a pretty big deal with my family. They used to have two games going at once," says Voss, who relocated to Florida earlier this year.
"Since I can remember, every single time my family plays sheepshead, there's nonstop bitching about who played what, and who was partner. That eventually morphs into some kind of political argument with people quitting and going home swearing they're never playing again. Until next month, when they show up for the next sheepshead gathering."
Euchre, another game that originated in Germany that became extremely popular in the Midwest thanks to German immigrants, is played with 24, 28 or 32 playing cards. Governor Evers' declared it his favorite card game.
Ed Werstein learned to play euchre when he was 6 or 7 years old.
"Euchre at first seems like a simple game, only 5 cards in your hand and 7 trump. But there are endless possibilities," says Werstein.
Werstein learned to play from his dad and later taught both of his sons to play both euchre and cribbage.
"With cribbage and euchre there is the luck of the cards that are dealt to you, but there is also the element of how you play them, the finesse that can enhance your chances of success," says Werstein.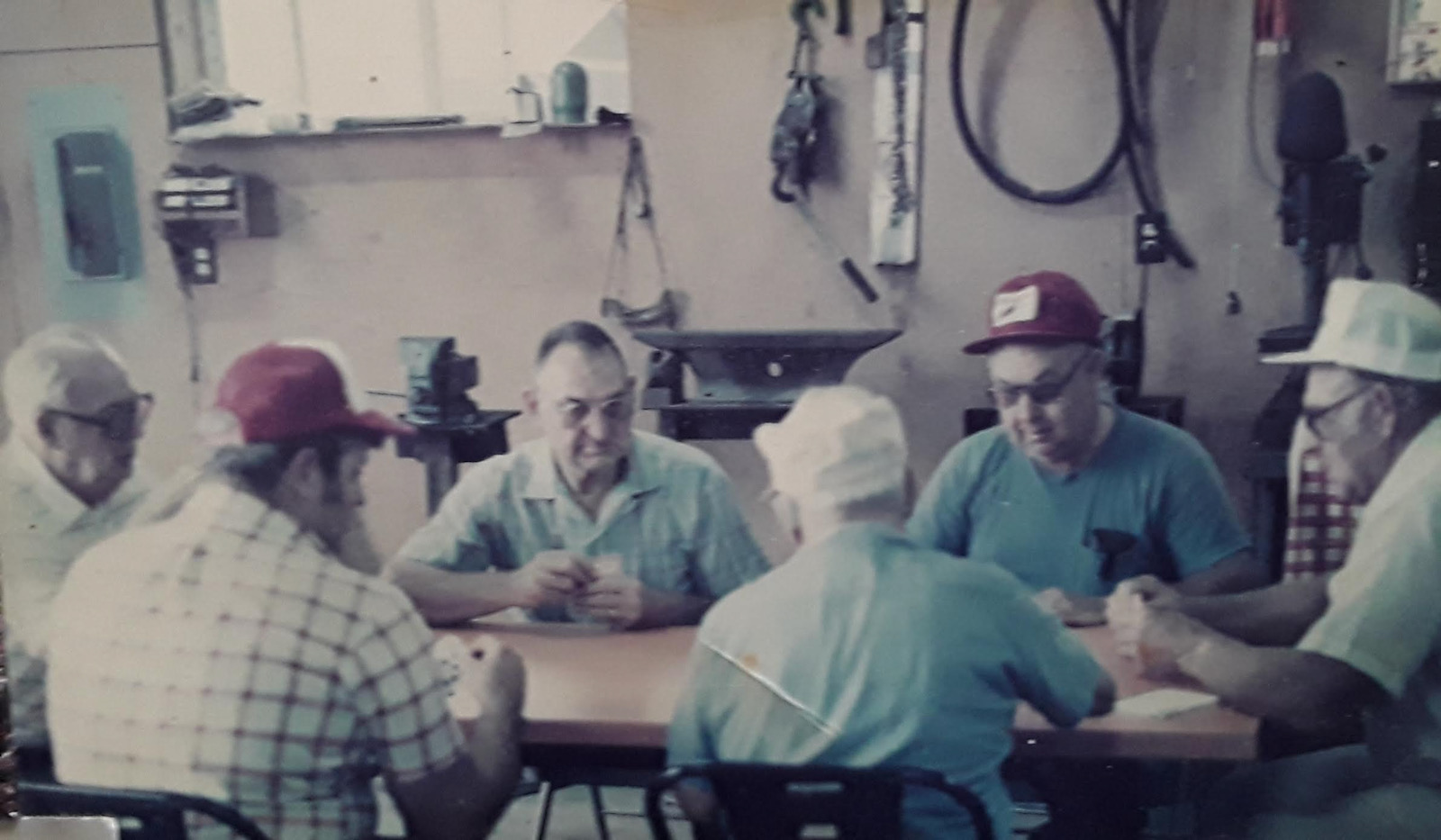 Milwaukee-based cribbage, euchre and sheepshead groups regularly meet to compete in bars and coffee shops. Heidi Dalibor, CEO of New Barons Brewing Cooperative, hosts four cribbage leagues a year and participates in two every Wednesday at the brewery and taproom, 2018 S. 1st St.
"I've found a little community within the game, I get excited when I find other people who play," says Dalibor. "My favorite thing about the league is watching strangers become friends over the game."

Molly Snyder started writing and publishing her work at the age 10, when her community newspaper printed her poem, "The Unicorn." Since then, she's expanded beyond the subject of mythical creatures and written in many different mediums but, nearest and dearest to her heart, thousands of articles for OnMilwaukee.

Molly is a regular contributor to FOX6 News and numerous radio stations as well as the co-host of "Dandelions: A Podcast For Women." She's received five Milwaukee Press Club Awards, served as the Pfister Narrator and is the Wisconsin State Fair's Celebrity Cream Puff Eating Champion of 2019.