Before Kaitie Keough was a cyclocross World Cup champ, she grew up in Racine, Wisconsin. When she was six, her mom brought her to the historic velodrome in Kenosha to compete in track races on stock bikes during the summer.
"From then on, I was hooked."
When she started racing cyclocross, it was not on a cross-specific bike but a Barracuda mountain bike. Soon she was traveling around to national, UCI-sanctioned races (the Union Cycliste Internationale, or UCI, is the world governing body for competitive cycling) and competed for the Wisconsin-based Planet Bike team, before eventually signing for Cannondale in 2010-11 when she was 18 years old.
"For those two years, I traveled around in a van on the weekends," Keough told me in an email. "Being a member of Planet Bike played a big role in setting me up to have the opportunity to be noticed by Cannondale."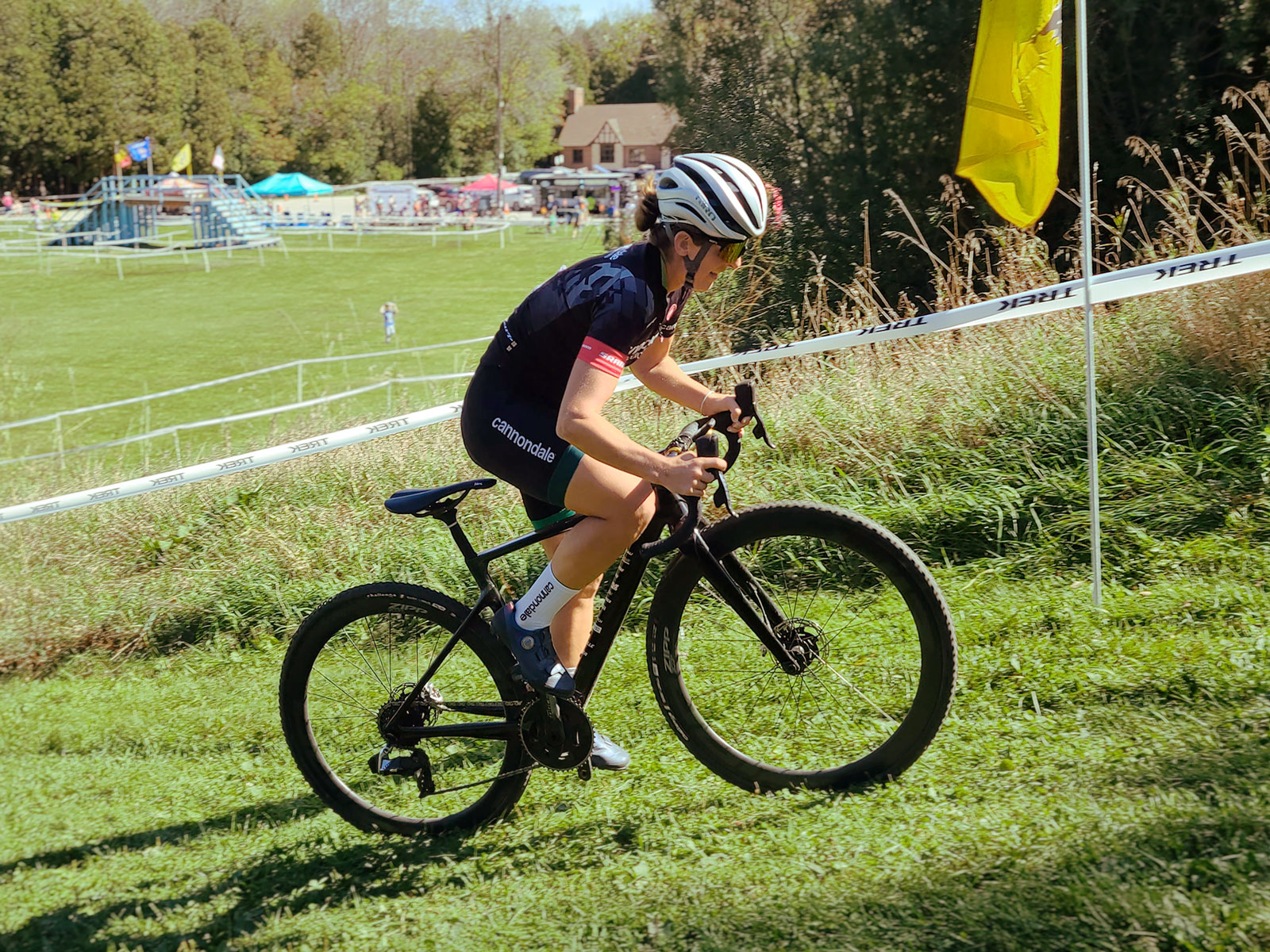 As someone who gets nervous at the start line of mere mid-tier, amateur cross races, it's hard for me to imagine the pressures of racing against top level atheletes from all around the world. That said, it would also seem thrilling to train along side them on a national team.
"I was starstruck for sure, suddenly being teammates with Tim Johnson, Jamey Driscoll and Jeremy Powers! [But] I knew that my talent and hard work up to that point had given me this opportunity, so I was determined to make the most of it – to learn as much as I could and to give everything I could in order to be the best that I could be."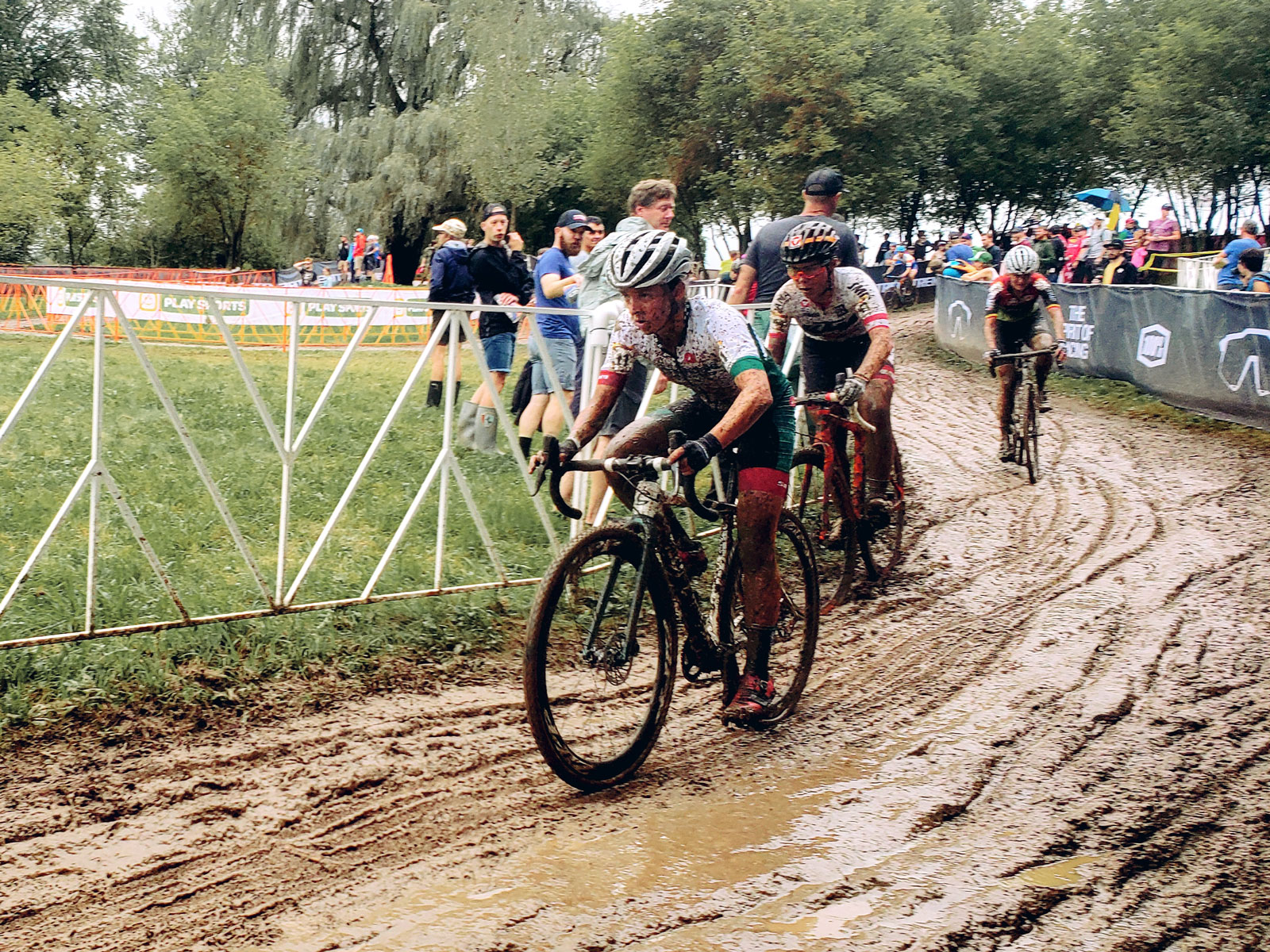 But did she imagine being at the top of the world?
"It is very neat to look back and see how far I've come, to now be the athlete and person I am today. I didn't have a vision of being a world-class racer; I just thought it was cool to be on the team and to have the opportunity to learn as much as I could from the athletes and staff I was surrounded by, with the sole goal of striving to be the best that I could be, whatever that may have been."
And indeed, the best was pretty darn good. Keough won the national title for the Women's Under 23 category in 2010, and won or podiumed at several UCI C1 and C2 (read: various levels of pro) races through the entirety of the 2010s, eventually winning a World Cup in 2018.
The mental and physical challenges of cyclocross
The sport of cyclocross requires an all-out effort from the gun, pushing the limitations of hearts and lungs while keeping control of the bike. Riders have to keep their speeds up and their wits about them while navigating on mixed terrain – often including grass, mud, sand and pavement – and around an obstacle course of twists, turns, barriers, hills and descents.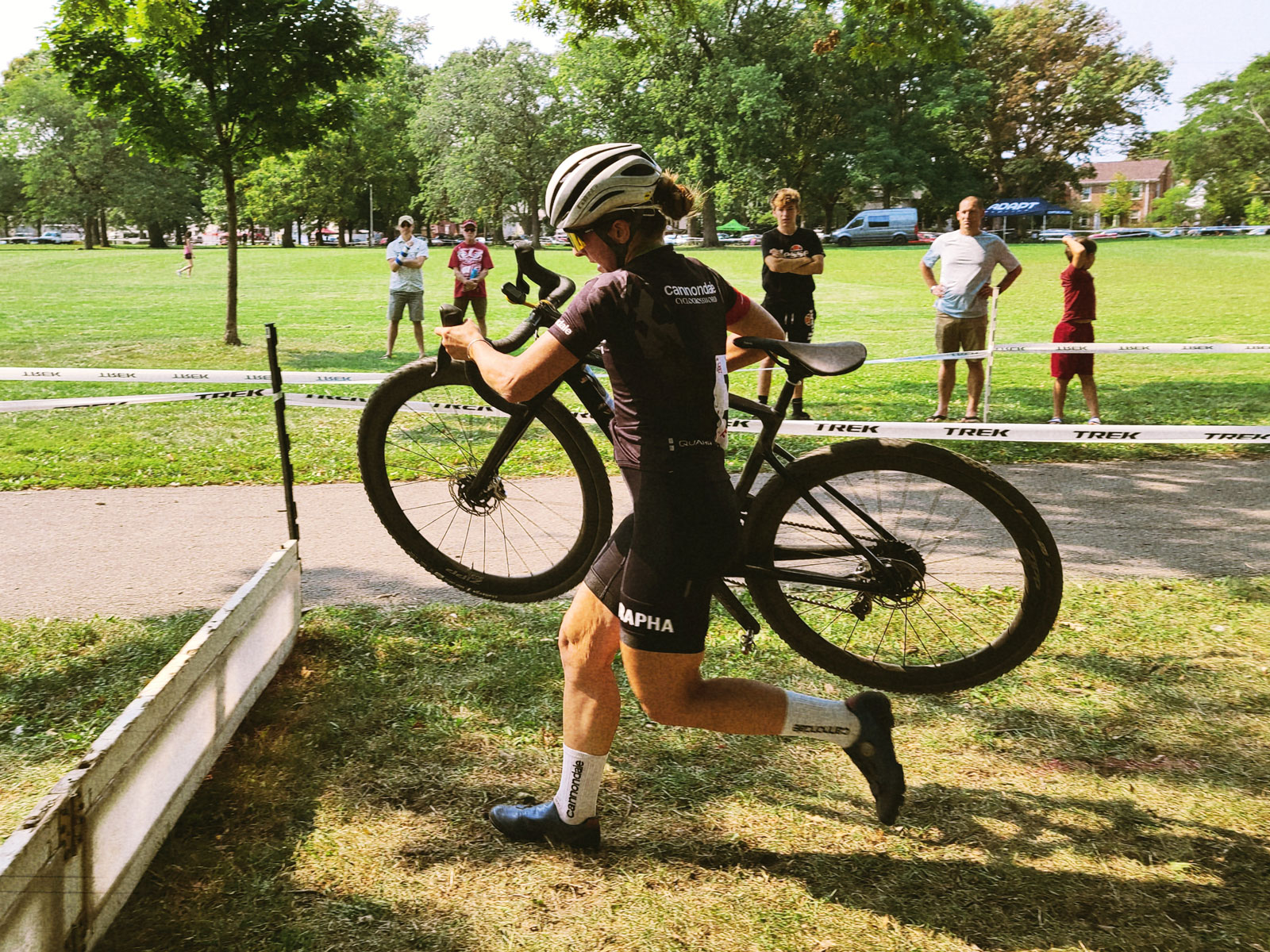 So what is going through Keough's mind in the middle of a race?
"It depends on what type of day I'm having. Some race days are easier to stay present and in a flow state than others. Doing most of the work before the race – meditation, visualization, journaling – to make sure I can show up with a warrior mindset allows me to stay present and makes it a lot easier to keep control during the race.
"On all courses, I break down the course into sections, and I'm constantly reminding myself to take deep breaths and reset into the next section. That helps me to stay in tune with what I'm doing in that exact moment and not jump ahead to whatever lies a lap ahead.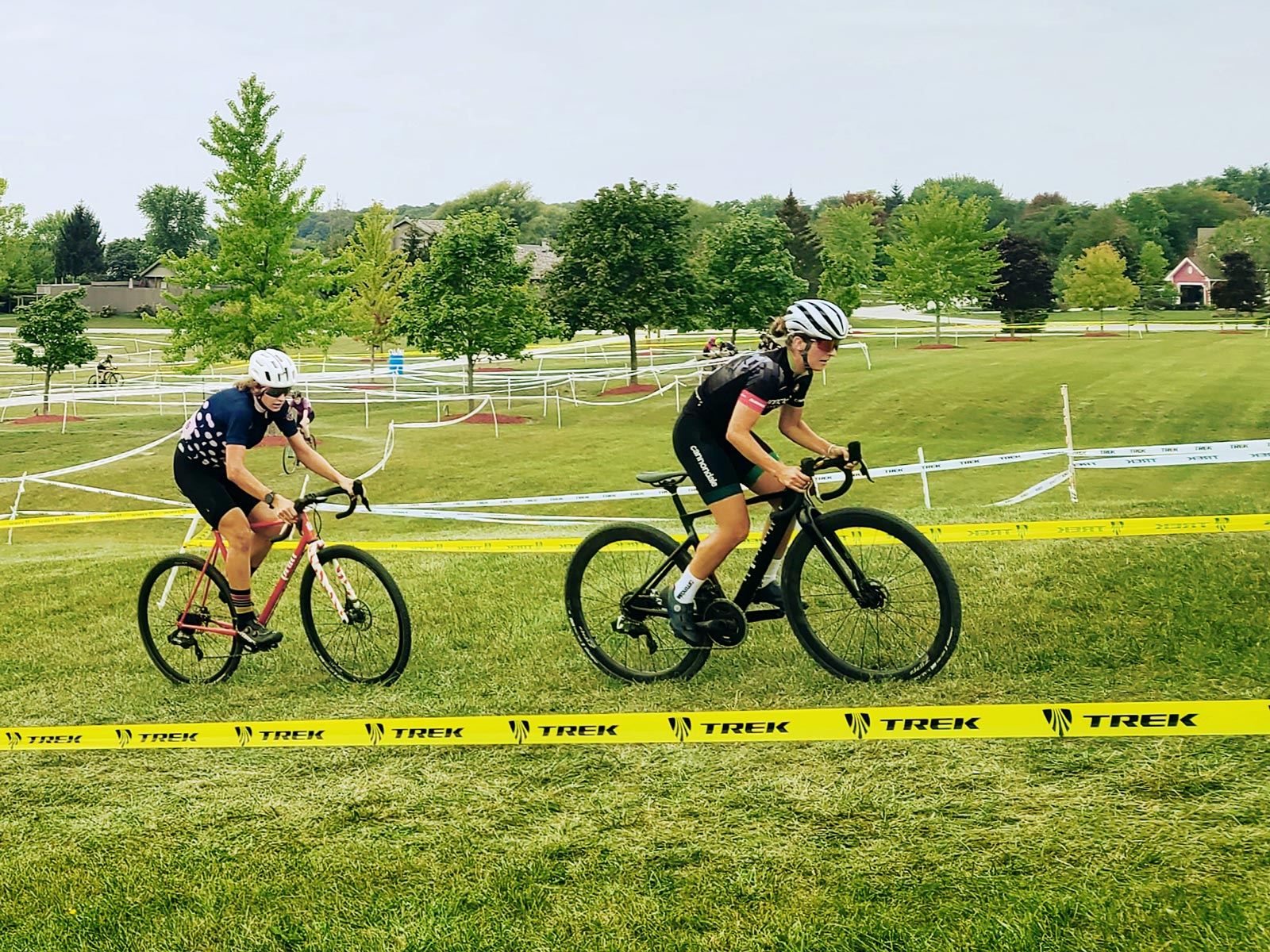 "My motivation to show up and finish the race knowing I gave my best effort, both physically and mentally, is enough to help me keep pushing forward."
The journey to the World Cup win
In 2015, Keough set the stage for her highest achievement when she stepped onto the podium in second place at the World Cup in Valkenburg in the Netherlands. The drumroll began in 2017 in Iowa City, when she won the Jingle Cross PRO C1 race and followed it up the next day with a second place podium in the Jingle Cross World Cup women's elite race.
The payoff came the following year in 2018. Torrential rains inundated the Jingle Cross course, which meant much of it was nearly unrideable, with deep, sticky mud, forcing competitors to dismount, sling their bikes over their shoulders and run roughly half the course.
Keough was the diamond in the mud and took the top step of the podium.
It's no surprise, then, that Jingle Cross is among her favorite type of race courses.
"My ideal race would be a combination of Jingle Cross & Namur [in Belgium]. I love the challenge of the elevation at Jingle Cross but then the technical challenging descents at Namur, and the fast tricky off-camber make it tough from a technical point of view."
(It's a shame Keough won't be around for OnMilwaukee's Hill Bill on Oct. 3, which seems like it would be right up her alley with plenty of elevation, descents and off-camber action.)
Dreams to disappointment
While winning a World Cup was the physical result she wanted, it did not come with the mental results she was expecting.
"I'd been climbing onto a handful of World Cup podiums, silently in search of a win. When I finally got it, it was not at all what I envisioned it to be. It wasn't as fulfilling as I had imagined," she explained. "After that win, I got very depressed and lost my 'why' for bike racing. It took me until the end of the 2020-21 season to come full circle.
"The strongest pressures I feel while racing at the top of the sport, all come from within. It's easy to get lost after a few very successful seasons and to start wanting to be successful for the wrong reasons."
The two faces of social media did not help the situation.
"It was the false feelings I would get when I did well and would be able to see on social media what other people thought of me when I didn't. I've matured enough now that I could care less what other people think. It's freeing to not care, but when you do care, that's a very unhealthy and heavy weight to carry around."
Battling on, Keough continued to pursue podium placements, but she would come to find her low ferritin levels would be a mitegating factor. Ultimately, she could not succeed, and her mental health took a hit. At the end of 2019, she pulled out of Namur and did not finish the season.
In "Mindful: Kaitie Keough," a video produced by Castelli Cycling, Keough traced her performance to a myriad of factors.
"Really, it was just the perfect storm in terms of my physical health, and not understanding that it was my physical health. I think it was a combination of my ferritin levels, possibly over-training, my lack of communication and my mental space being negatively affected."
Since then, Keough announced the 2021-22 season would be her final season of competition.
"It's taken a lot to get to where I am today. I'm happy that I can confidently say that I'm very clear on my 'why' for wanting to be out there racing," she said. "I want to finish this last season on my terms and leave the sport with a healthy perspective so I can look back on it many years from now and see that I truly enjoyed my last season, having positive memories.
"If I would have finished sometime in the last two seasons, I would not have had very positive memories and it would not have been on my terms. I'm motivated and excited to get this season started and to have one more opportunity to give it everything I have."
Bringing it back for some local love
Before heading off to the first pro races of the season, Keough attended local practices with Palomino American Cyclocross and competed in – and handily won – the first three races of the Wisconsin Cyclocross Series.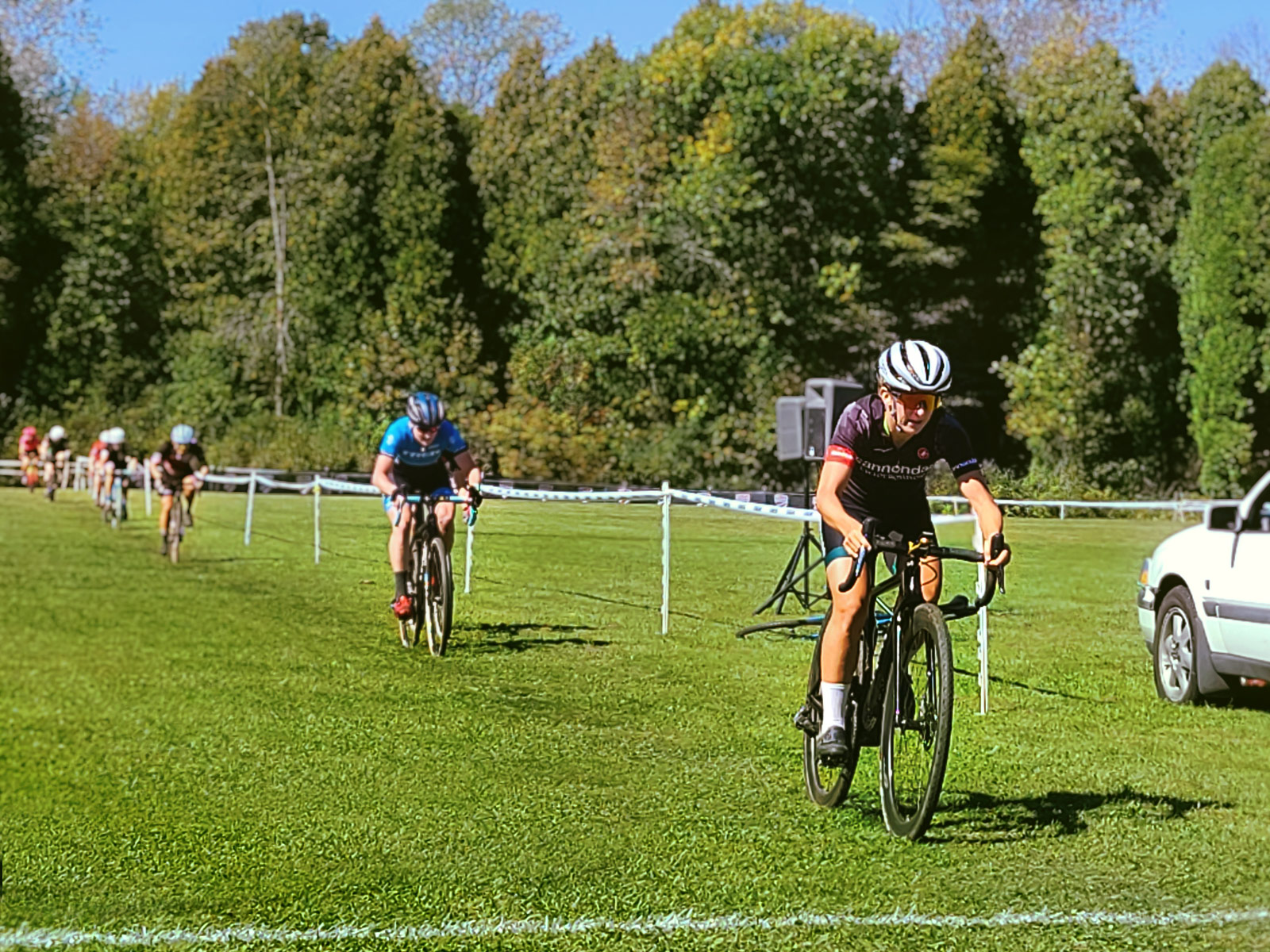 "Aside from the local races being a bit more low key [than the pro races], there aren't really many differences," she said. "We are still at a bike race and all of the participants in attendance are there to give their best effort on the day and enjoy the experience.
"It's been really fun to have the opportunity to start off this season here. I still get to see a lot of people I grew up racing with. The courses are fun, and the environment is great!"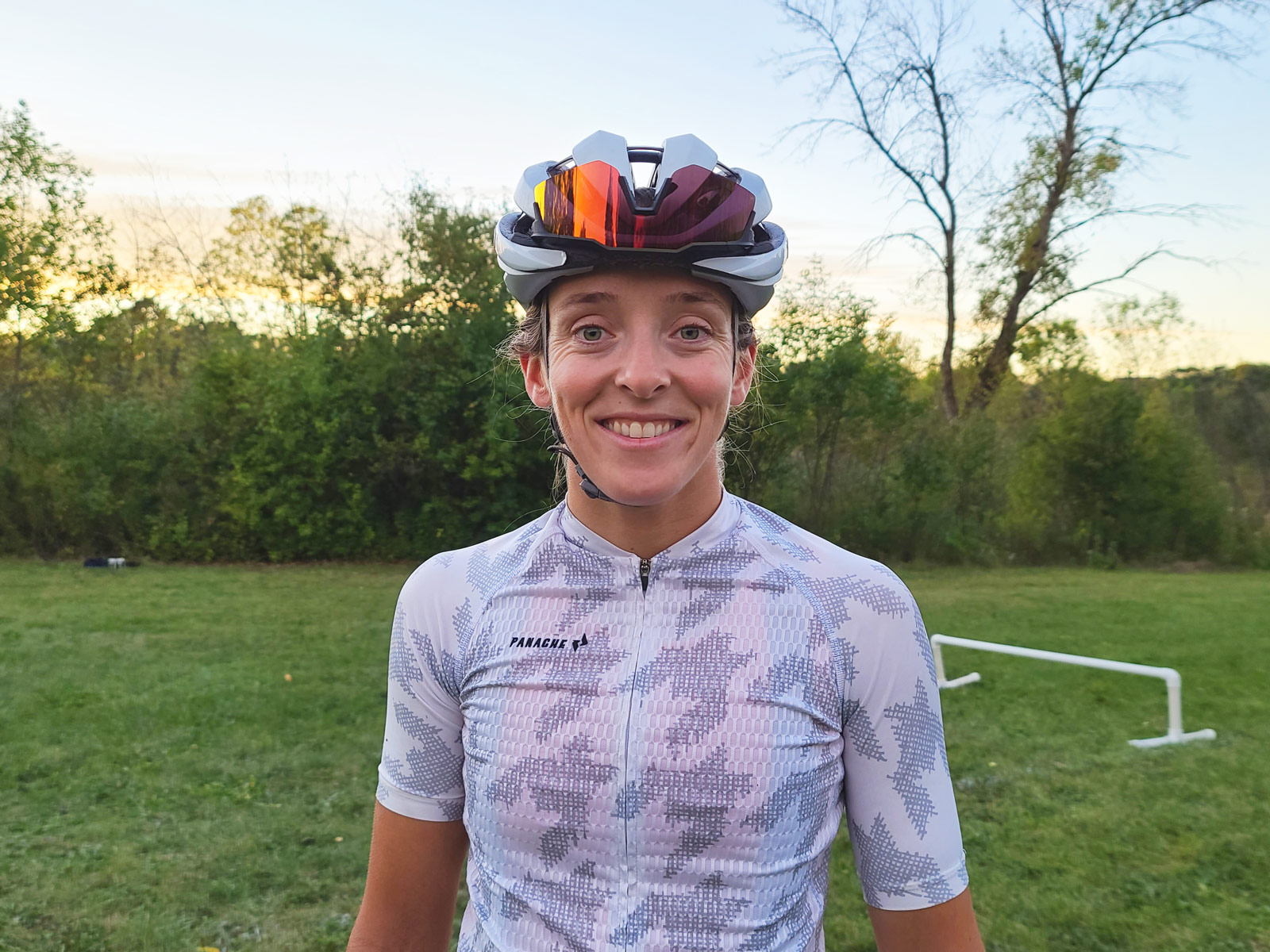 Keough has now left the state to begin her final season, but she will return shortly for Trek CX Cup World Cup race on Oct. 10 in Waterloo, followed by the World Cup in Fayetteville, Arkansas, and her final return to Jingle Cross on Oct. 17. She will continue racing through the World Championship in 2022 and then begin the next chapter of her life.
"Next for me, my husband and I own three rental properties in Colorado that we have short term rental permits for. That keeps us very busy. This next spring, we are going to start building what we call 'Cottage B' which will be another rental. I am also starting a job soon with KX3 coaching company.
"In between that build, we plan to travel around the United States to all of the different national parks. We haven't ever been able to do those kinds of trips because training and racing schedules have never allowed us to. We don't have many plans beyond that. I'm really looking forward to starting the next chapter though!"
Jason McDowell grew up in central Iowa and moved to Milwaukee in 2000 to attend the Milwaukee Institute of Art and Design.
In 2006 he began working with OnMilwaukee as an advertising designer, but has since taken on a variety of rolls as the Creative Director, tackling all kinds of design problems, from digital to print, advertising to branding, icons to programming.
In 2016 he picked up the 414 Digital Star of the Year award.
Most other times he can be found racing bicycles, playing board games, or petting dogs.